Kristen Hancher and her boyfriend Andrew Gregory (Just Dru) gave their fans the shock of their lives on Instagram.
Over 14,000 unsuspecting fans tuned in to Kristen's Instagram live stream expecting something totally different. Instead, fans were treated to raunchy bedroom audio that went on and on for three minutes.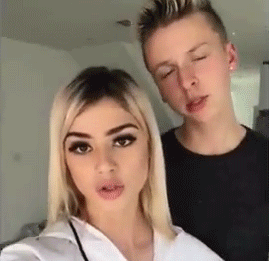 Kristen Hancher is Humiliated After Broadcasting Sex Live on Instagram
Kristen's fans were notified after she went live on Instagram. We won't post the video, but it was all audio anyway, since the phone's camera was pointed at the walls and ceiling.
Here's a GIF of the VERY shocked chat during the live!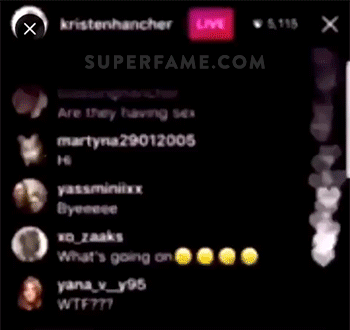 For three whole agonizing minutes, fans heard sexual noises and lots of moaning. Fans could only see darkness and occasionally, white sheets.
In the background, Andrew and Kristen were heard making many slurpy kissing sounds while engaging in some seriously dirty talk.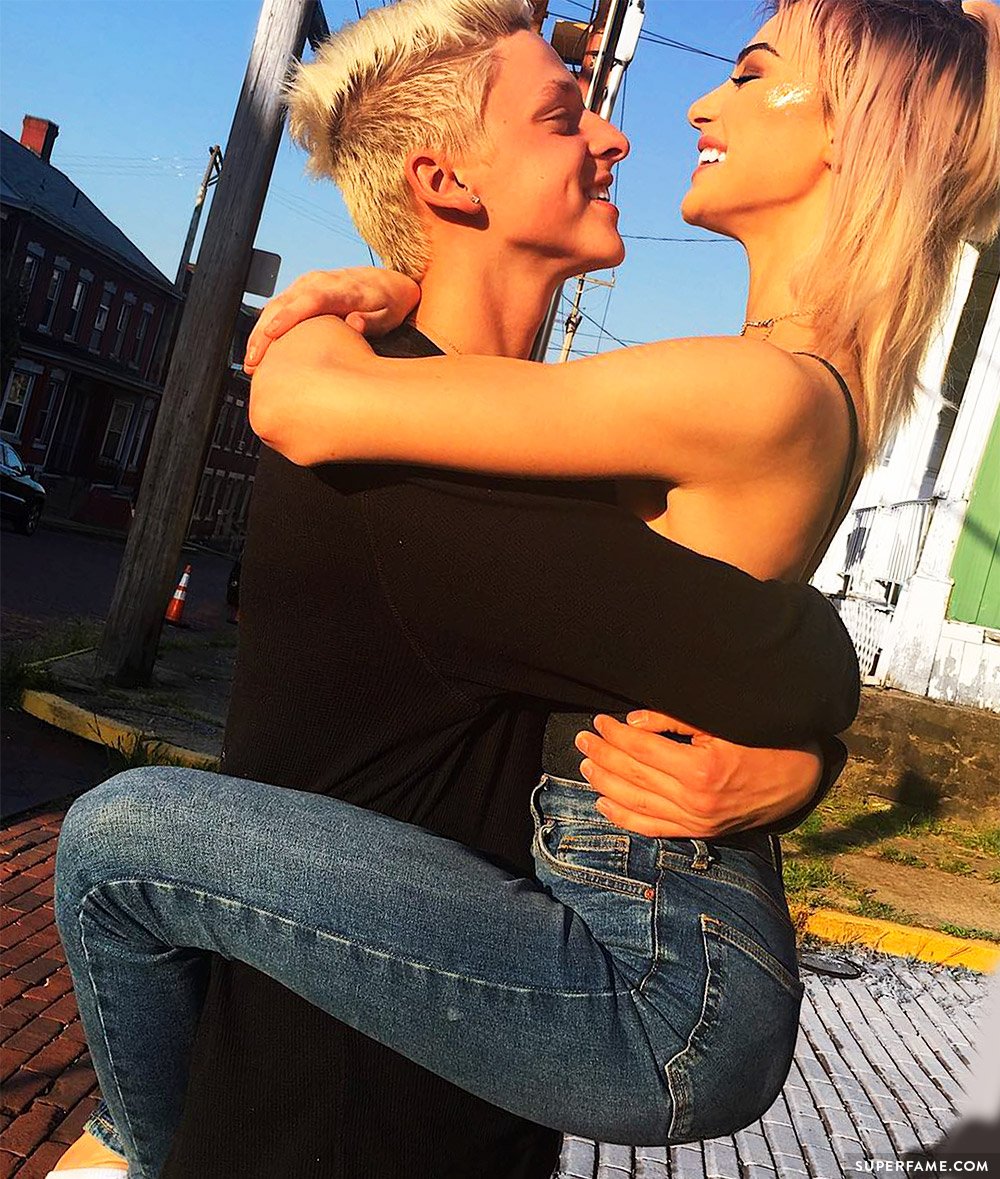 At one point, Andrew told Kristen, "I want to **** you." He also went into detail about the body parts he wanted to engage with. "Yeahhhhh," Kristen verbalized.
They continued to make kissing noises until she finally realized her very big mistake. At the end of the broadcast, her eyebrow came into view and the stream finally went dark.
Kristen Apologizes to Fans for the Embarrassing Situation
Kristen seemed to be mortified since she didn't give fans an explanation until quite a while later.
Kristen said that she did not go live for attention. "Hey guys, um, whoever saw my live I just want to apologize. That was totally not intentional. Delete it from your mind. Yeah. That was, um, super embarrassing and super uncomfortable."

However, Kristen had a sense of humor about it. "But for real guys, s*** happens. Accidents happen. You have to move on and pretend it never happened and go on with your life. That is what I am going to do anyways. I hope you guys understand. I love you guys with all my heart."

She continued apologizing for the mishap. "I apologize to all my fan pages. I know you all have been upset because I never gave you guys a full explanation. On what happened on my live. On my Instastory. I accidentally went live and found out three minutes later and 14,000 people were watching. I am so sorry."
She might have laughed off the accident, but her fans will probably never forget what they heard for quite a while!