About Superfame
Superfame is an entertainment and celebrity news outlet targeted at millennial women and men aged 18 to 34. It has garnered tens of millions of unique visitors and over one hundred million page views since its inception in late 2014. With over several hundred thousand combined social media followers across channels like Facebook and Twitter, Superfame has attracted a robust audience.
The site focuses its coverage on the latest and greatest online video storytellers, content creators and social media influencers in the digital space. These entertaining Internet-born stars have taken over and emotionally connected to their young audiences in a way traditional celebrities have not. They influence, excite and inspire their viewers, subscribers, and followers as they share their jubilations, gossip, tribulations, and obsessions. Superfame was originally conceived as a lens into this unique world of pop culture, where nothing is as it seems.
A History
Superfame was originally launched back in December 2014 by three college students in Los Angeles on a whim after the YouTuber gossip website BuzzTube Online closed down. This was an innocent time. Vine was not shuttered and Luis Fonsi's Despacito wasn't the most-viewed video in history. They had no idea what the site would later become.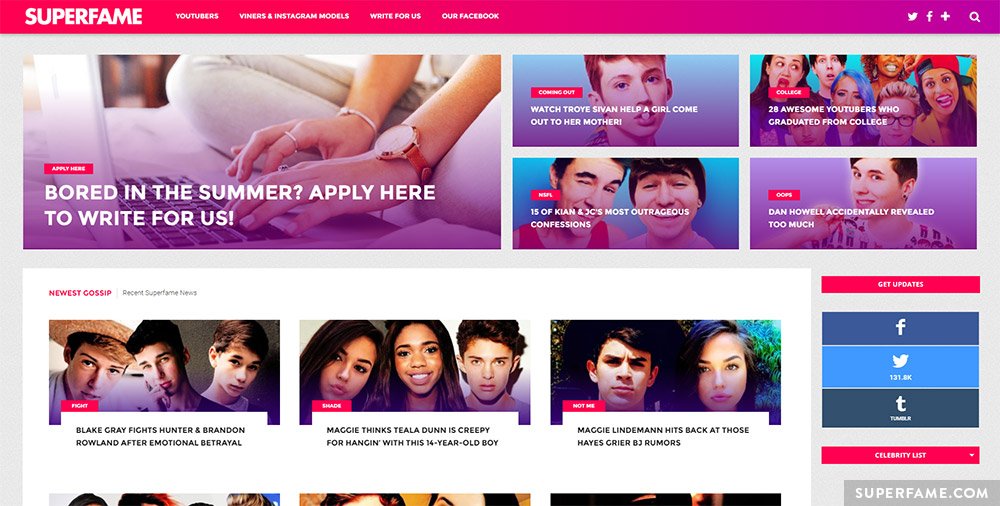 Superfame started on its road to enormous success in early January 2015 thanks to a fateful article about the now-disbanded YouTube group O2L that went viral. A now-defunct "Viners and YouTubers" Instagram update account put that particular article link in its biography, and the rest is history. The site was flooded with visitors and crashed hard. Servers had to be significantly upgraded to survive the onslaught that was later to come.
Throughout its first year, servers had to be upgraded two more times as Superfame's revolving door of authors and writers started breaking more and more news. Superfame was even sourced by mainstream media outlets like The Guardian and The Daily Beast for its coverage and video of the infamous Carter Reynolds and Maggie Lindemann saga that shook the internet. Superfame has also been sourced at Jezebel, Fusion, The Latino Review, The Daily Dot, Clevver, J-14 & more. Superfame has even gone international, showing up in publications like the France's Le Monde, as well as German and Polish news sites.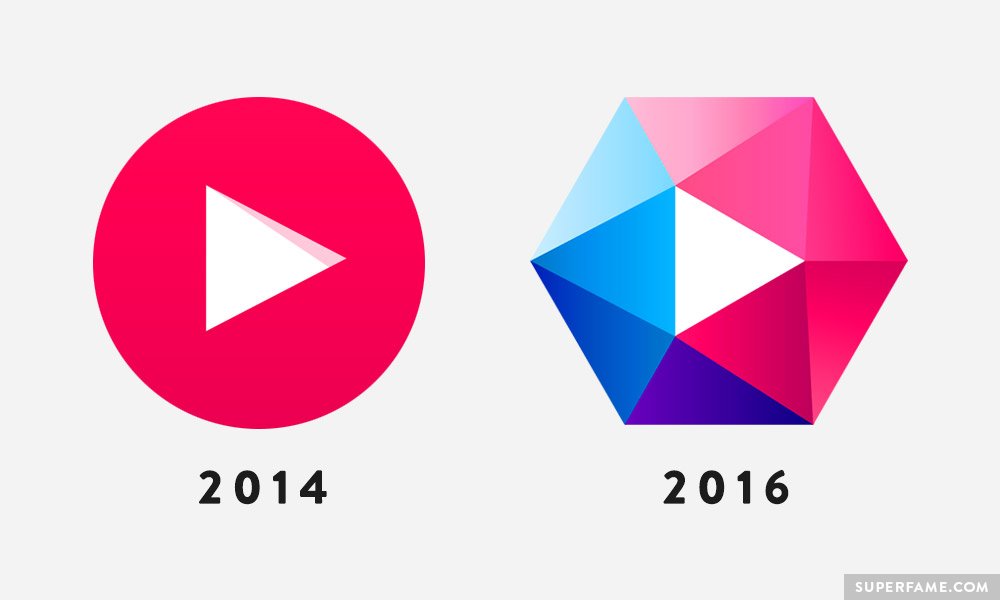 Superfame later started opening up applications for new writers as it prepared to enter into a new phase – a process that was unceremoniously halted when the main domain owner sold the site to a third party.
As of September 2017, Superfame has undertaken its very first large-scale revamp in its history, with one of the original founders back in tow. It's an exciting time to be on the internet nowadays. YouTubers, Musers, beauty gurus, Instagram personalities, and streamers are quickly becoming indistinguishable from traditional celebs, with their forays into movies, television, music, and makeup. We will continue to follow this fun cast of characters, and we hope you will join in too.
During this period of transition, you may contact Superfame by email at connect@superfame.com, or via a contact form.