Boyfriends Aaron Rhodes and Travis Bryant confirmed their breakup on Twitter last week.
"At this point in my life, I'm going through some changes," Travis said in a video. "Lots of things are up in the air… there are lots of things that I don't have control of, and sometimes that can be a little bit difficult."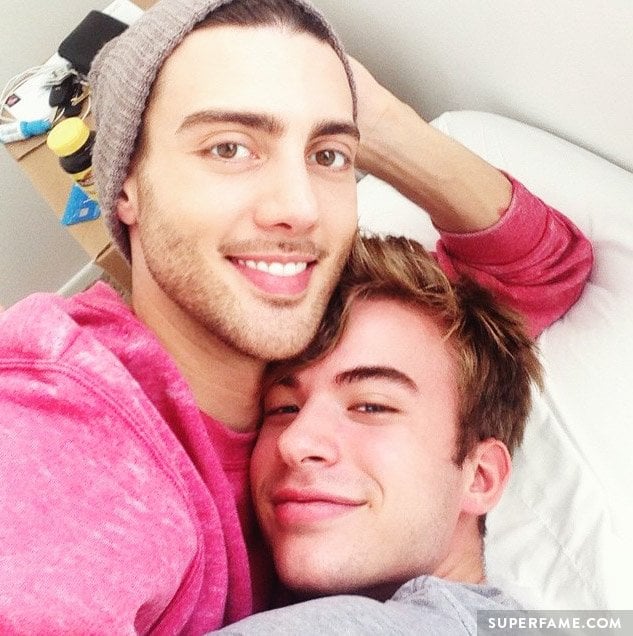 Aaron & Travis Announce Their Split on Twitter
"It's a sad day," Aaron tweeted. "He will always have a special place in my heart."
A few days later, Aaron tweeted about how lonely he was.
Travis, who called Aaron his "booger" (Aaron's nickname for Travis was 'daddy'), said, "No breakup is easy, but I think this is the best way it could happen."
"I wish him all the happiness he deserves."
Travis also posted a video with a brief message.
How Did Travis & Aaron Meet in the First Place?
In their now-private boyfriend tag, Travis said, "Aaron messaged me on Facebook. I was a little reluctant at first. But eventually…the rest is history."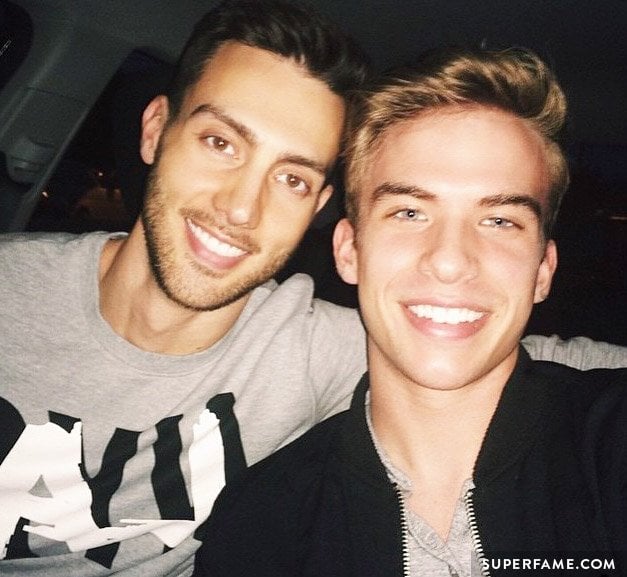 "Aaron had messaged me for a while… I didn't really respond at first, but my agent was like… this guy Aaron is a really nice guy and you should give him a chance. Here we are."
They included a screenshot of their first Facebook interaction on August 6, 2014.
Aaron remembered exactly what he first said to Travis. "What was the first thing we said to each other? I'm pretty sure I said 'hey man' because I tried to seem really bro."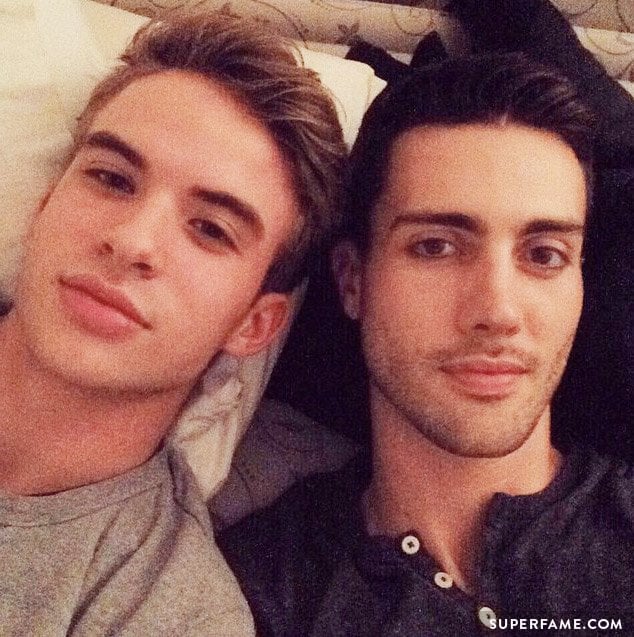 "After you start to get to know each other, then the queen starts to come out," Travis said.
What Did They Argue About the Most?
Aaron spilled on what the duo argued about the most. "This one [Travis] is just super high-strung. Gets stressed out really easily. And he gets in a little mood and starts freaking out."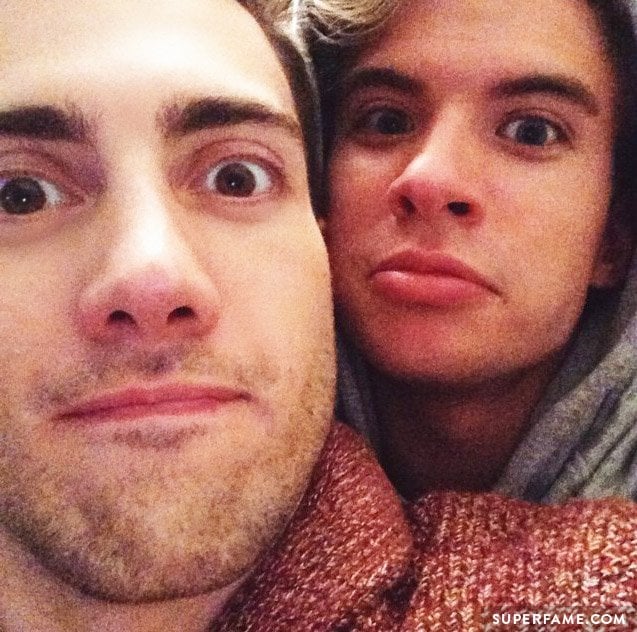 "Aaron can sometimes be a little insensitive," Travis said. "Sometimes I get upset… Your biggest pet peeve is when you don't know what's going on."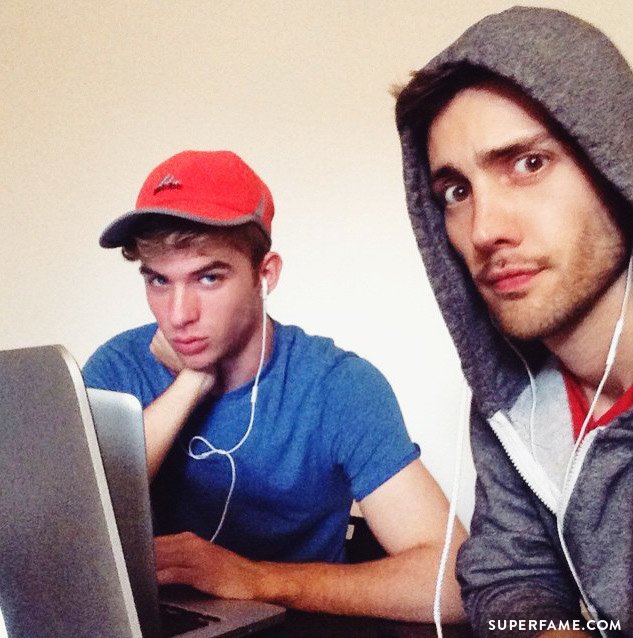 Where Did Travis & Aaron Have Their First Date & Kiss?
They also included a photo of their first date.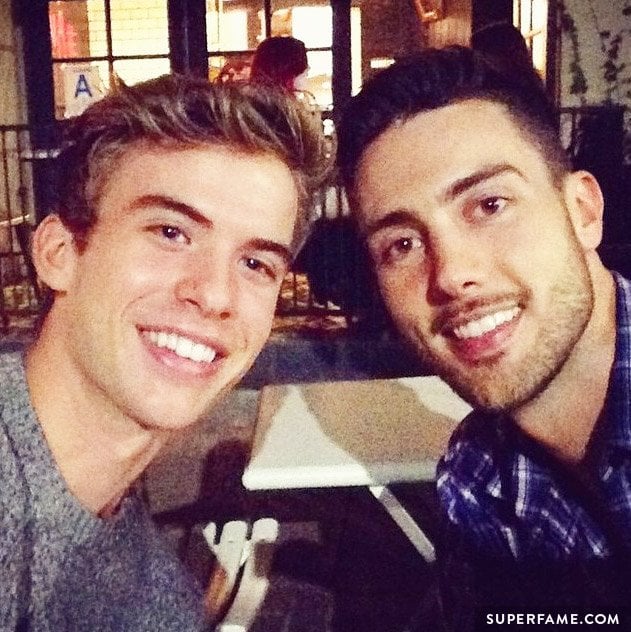 "My first impression of Aaron was that he was very quiet. He was really shy. But really sweet at the same time," Travis gushed.
Aaron said, "My first impression was 'cute' but I needed to take him shopping because he showed up in a flannel."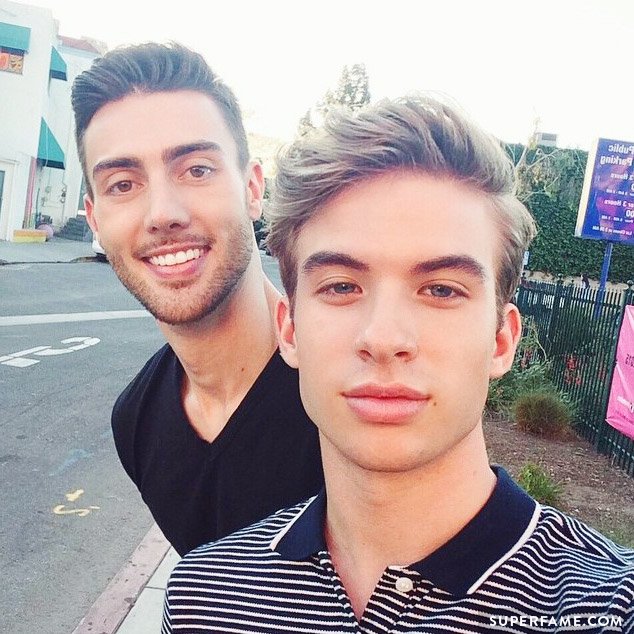 "Where was our first kiss and how was it?" Aaron said. "I don't even remember!"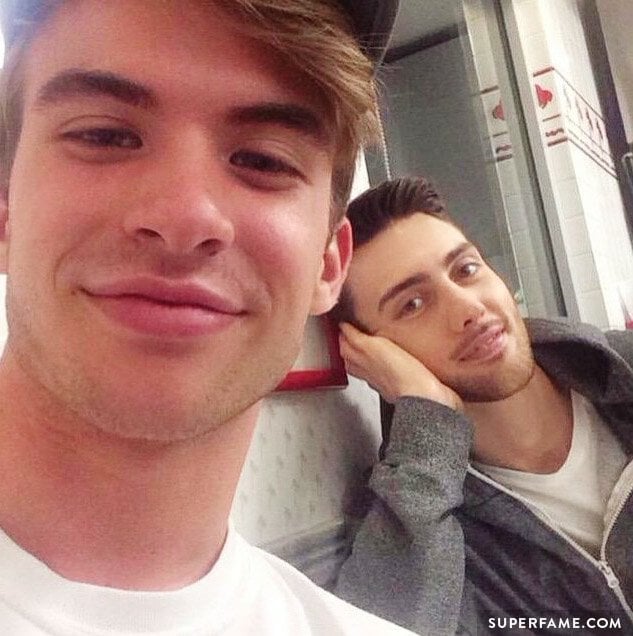 "You don't even remember our first kiss?" a shocked Travis exclaimed. "It was on your bed at Danny's place."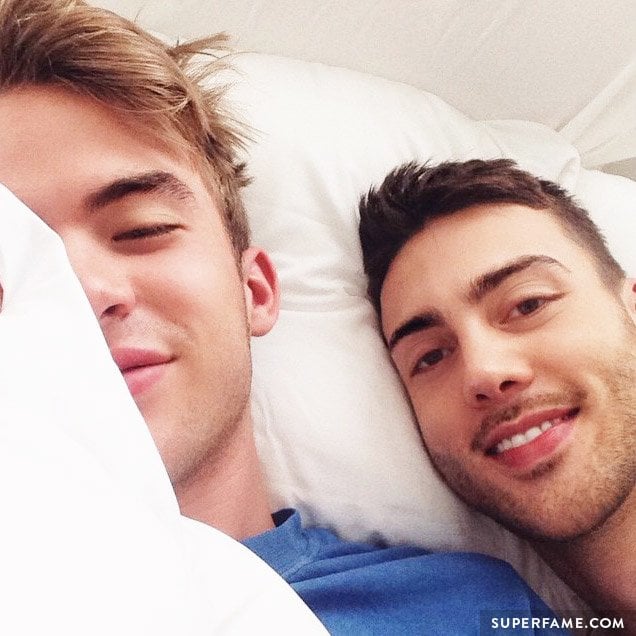 "It was on a blow-up mattress at my friend's house and yeah, it was good," Aaron detailed. "I'm a pretty good kisser, so…"
"He was so nervous when we first started hanging out that he wouldn't talk…I'm pretty sure I made the first move," Travis said.