Maddie Ziegler has responded to the cheating rumors swirling around her relationship with boyfriend Jack Kelly.
Fans accused Maddie of "flirting" with another guy, Joey Birlem, on social media. Some fans even made #Moey accounts for this "new ship".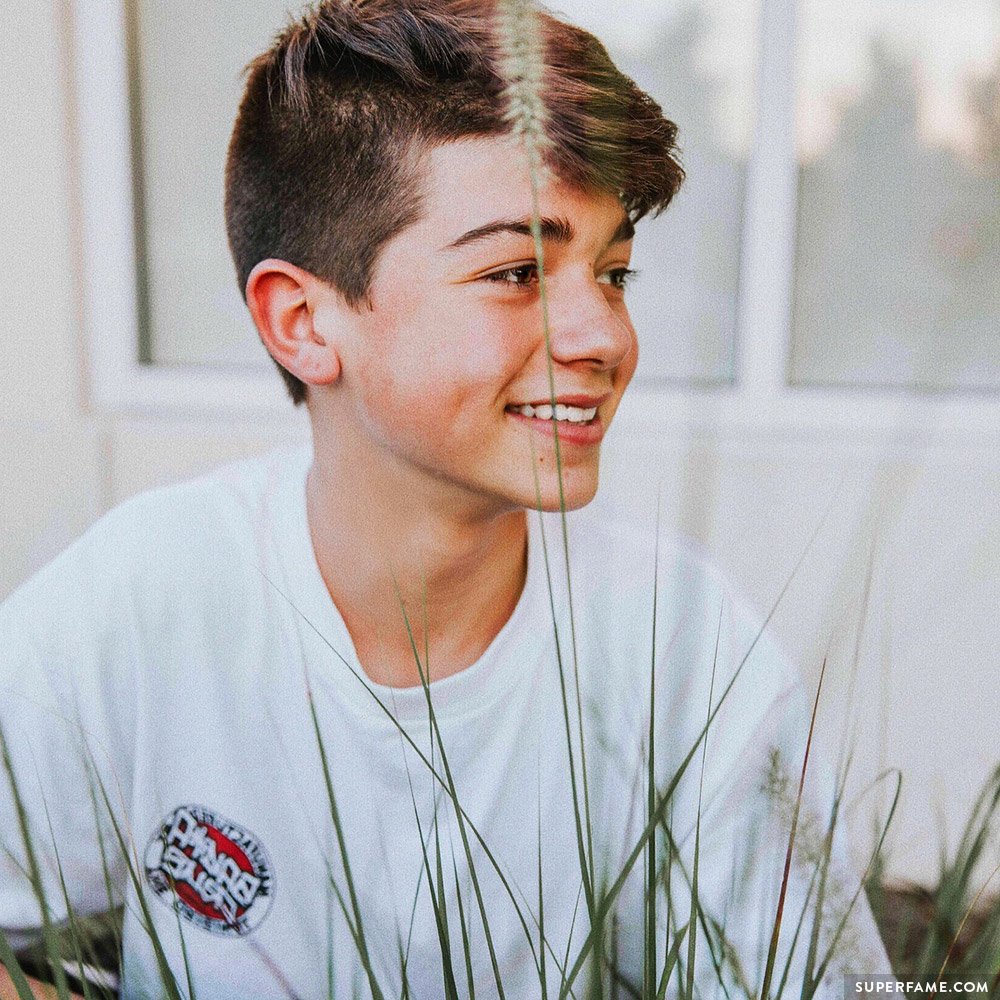 Maddie went live today in a 15-minute stream (scroll down for the video). She blamed "hackers" for all the flirty messages with Joey.
However, Joey was not buying it, and threw some shade while insinuating that Maddie was lying and a cheater.
Fans Accuse Maddie of Cheating on Boyfriend Jack With Joey Birlem
Maddie's fans have been noticing that she has supposedly been "flirting" with Joey Birlem for a little while.
Joey and "Maddie" have been exchanging flirty messages, and her account often commented on his Insta-lives and photos.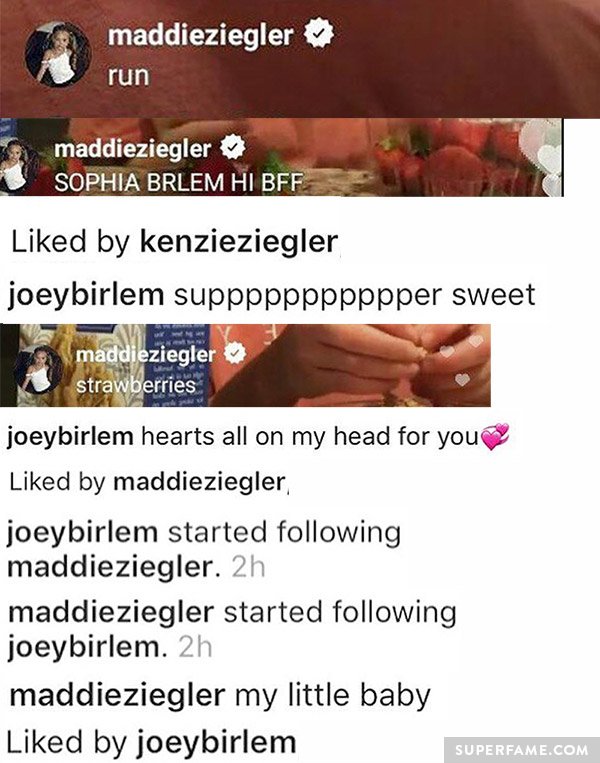 Joey even once commented that Maddie was "super sweet".
Because of all of these "interactions", fans thought something was going on between them, or that her relationship with BF Jack Kelly was in trouble or on the verge of a breakup.
Maddie Blames Hackers for the Flirty Instagram Comments With Joey
In a 15-minute Instagram live stream, Maddie responded to the cheating gossip. "I am sorry that I look crazy. I have been doing nothing today."
Maddie began by defending Kenzie. A few minutes prior to Maddie's stream, Kenzie also went live. Kenzie was talking about how someone hacked her Instagram and posted "awful things" on her behalf.
"She did not say any of those things. All those awful things people said she was saying."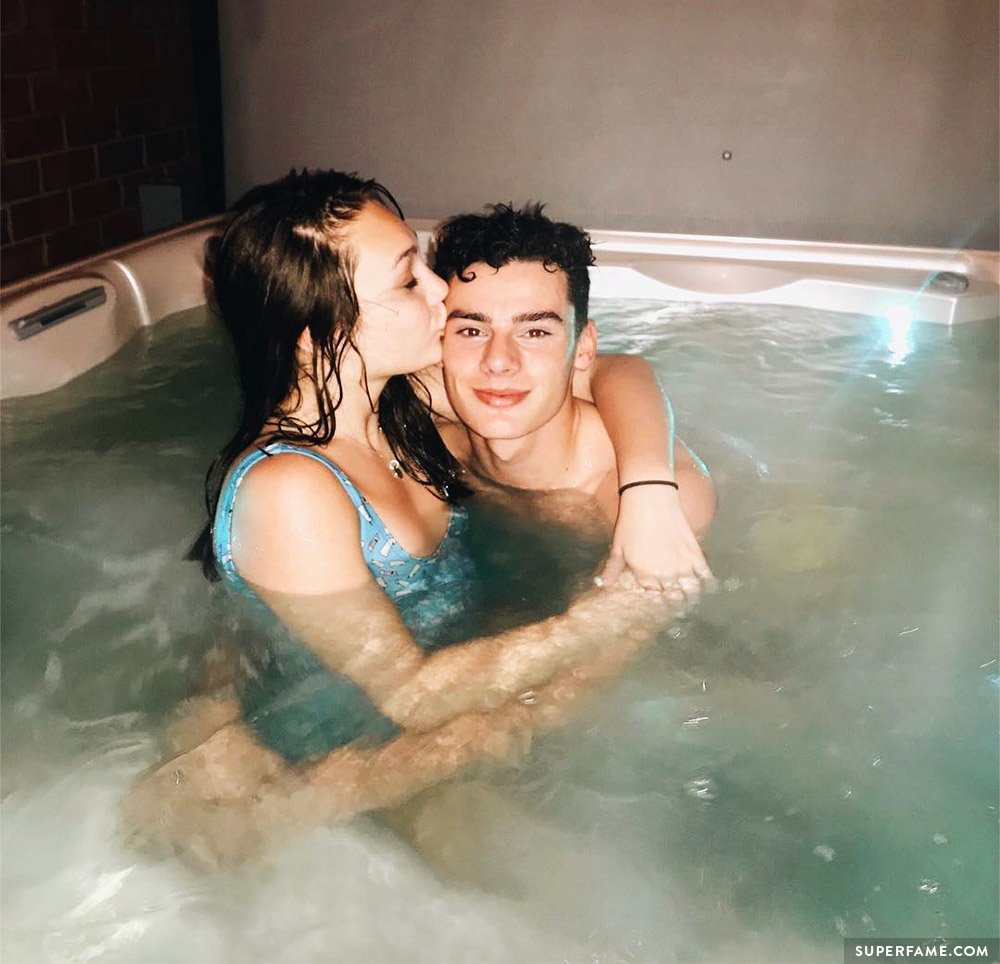 Maddie then talked about her own Instagram account. "Someone was in my Insta. I would definitely not make this up, one hundred percent! This is the truth, and I would not lie or make up fake rumors."
She addressed the rumors about Joey. "People said that I liked some guy named Joey. People were shipping #Moey or whatever."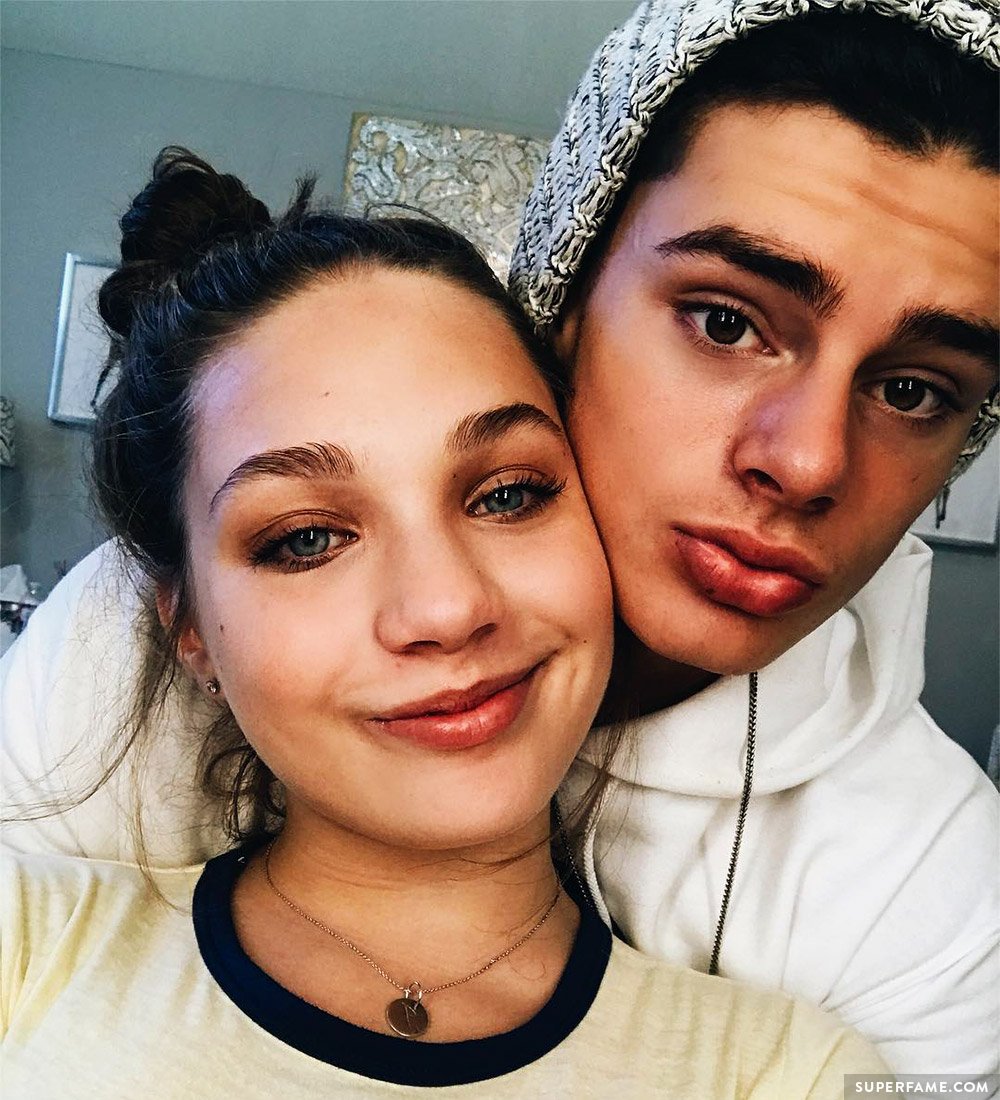 Maddie Claims She Has No Idea Who Joey Birlem Even Is
Maddie claimed that she had ZERO idea who this guy even was before today. "I have never heard of him before."
She also accused a mysterious hacker of following Joey via her account. "One day on my account it said I was following him!"
She also claimed that the hacker used her account to "comment on his photos". "I have never heard of this person before."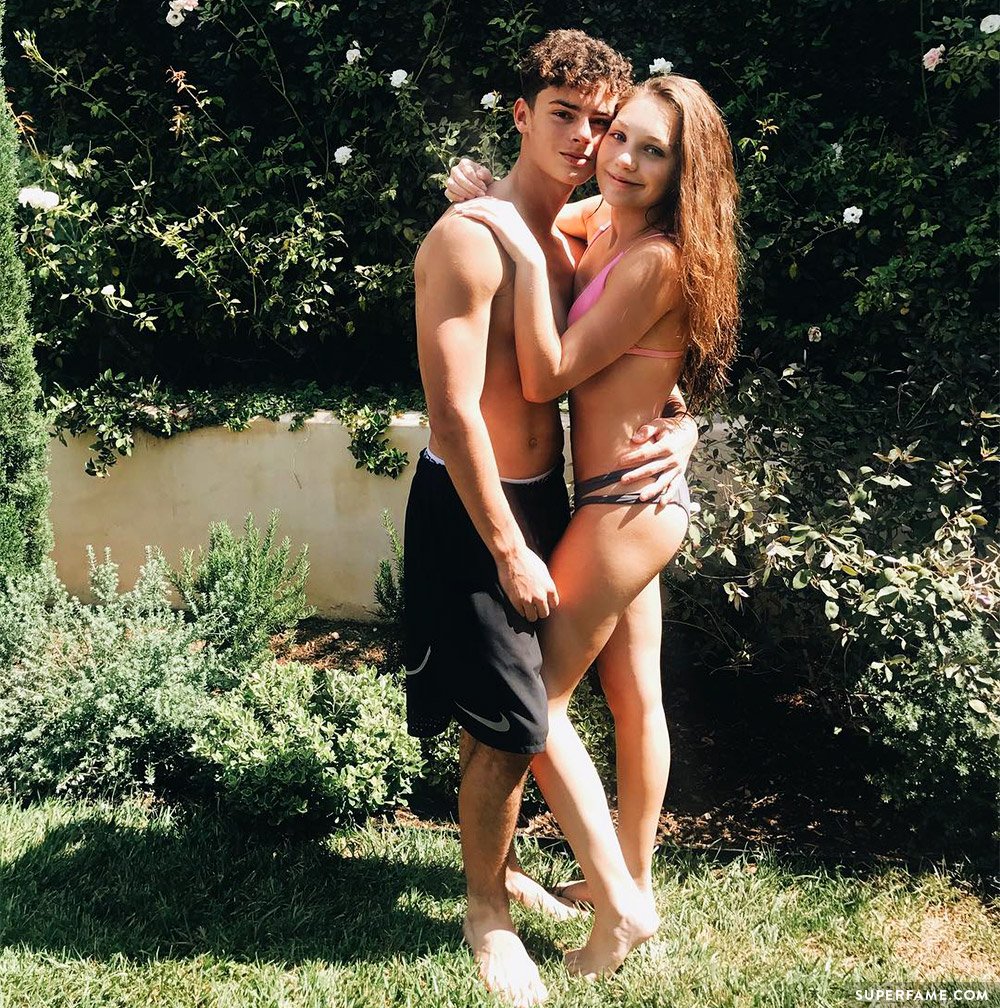 Maddie said that she would never cheat on her boyfriend Jack Kelly. "I am not that type of girl. At all. I am in a relationship. I would never do that! EVER! I would not comment flirty things on some other guy's Instagram while in a relationship."
"Jack is the only boy I love. We're together. I have no clue who this other guy is."
Upset Joey Birlem Calls Maddie a Liar
Joey Birlem took to social media to express his distaste for her comments. He tweeted a cryptic tweet calling somebody a liar.
Then he decided to "like" this comment. The comment was accusing Maddie of lying and cheating. "Her finsta pfp was Joey for months," the writer said. "She commented on every Joey + Sophia live. She still follows Joey on Musical.ly and Twitter. Were those hacked too?"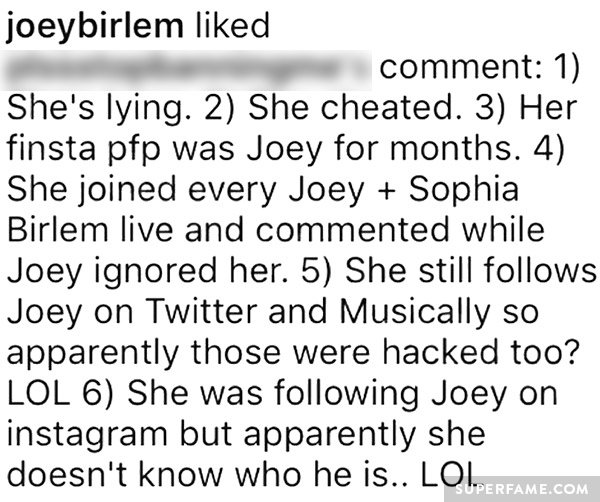 Looks like Joey is not happy.