Best friends Bryce Hall and Mikey Barone are being threatened with legal action by manager and Good Times Live CEO Michael Weist.
Yesterday, Bryce's Twitter account was compromised and he immediately accused Michael of "hacking" his Twitter account. This later turned out to be false. During the hacking, Bryce also tweeted out potentially defamatory statements on his secondary Twitter account – while his friend Mikey joined in on social media.
As a result of their actions and statements, Michael might be pursuing legal action.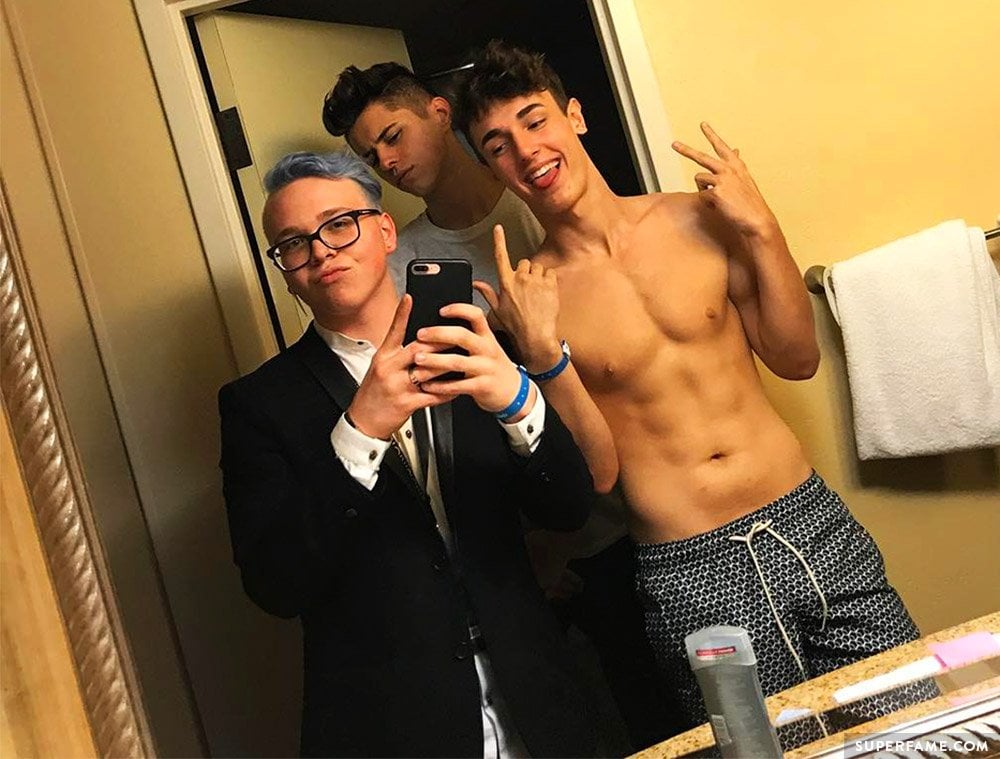 Bryce Hall Mistakenly Accuses Michael Weist of "Hacking" His Twitter
Bryce Hall's Twitter account "@Ibrycehall" was hacked yesterday. Bryce was unable to log in, so he told his fans that he was going to be using his secondary Twitter account "@ewwbryce" for the time being.
Although the identity of the hacker was not known, Bryce immediately jumped to conclusions and accused Michael of taking over the account.
He made several more cryptic tweets. He threatened to "make a YouTube video" as he continued to throw shade at Michael.
He said he wished that he could spill more details.
Bryce Lashes Out With a Sexual Harasssment Allegation
Bryce then tweeted a potentially defamatory message targeted at the manager. "Managers who touch their clients in ways they do not want to be touched hide the truth by hacking their Twitter accounts."
He then pretended the tweet was accidental.
Since Bryce has a reputation of instigating drama, some fans accused him of lying and "being extra". In response, Bryce claimed that he was not lying. "Why the fuck would I lie for? Making such cruel things up?"
Mikey Barone Defends Bryce & Joins In
Bryce's best friend Mikey joined the fray, and also slammed the 21-year-old manager.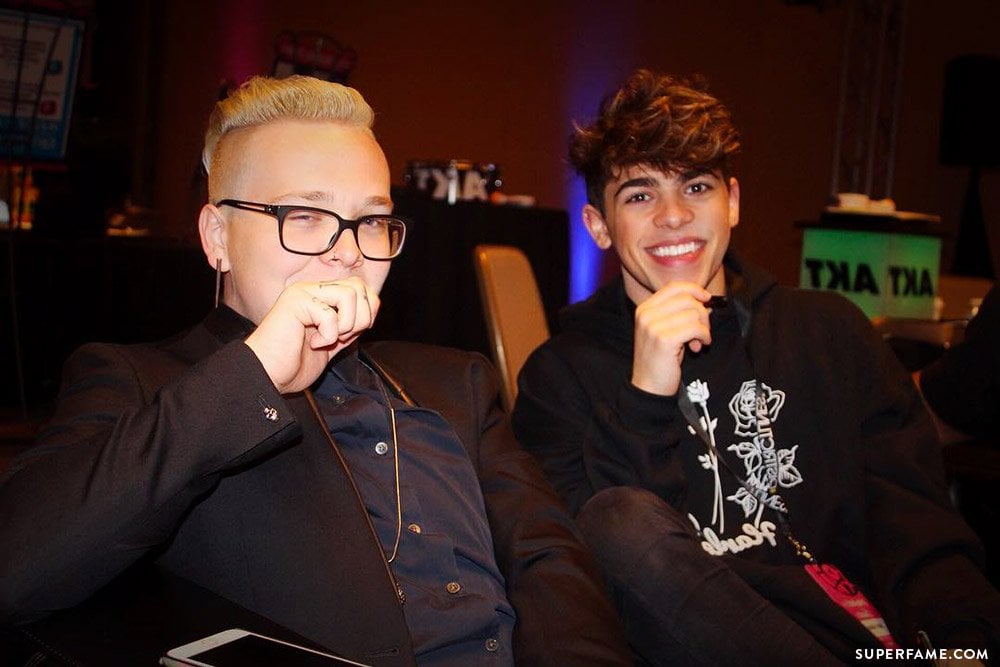 "He was hacked by the 21-year-old child," Mikey alleged. The pair of them unfollowed Michael on Instagram as well.
Mikey attacked anyone defending the manager, including James Hannon. James complimented Michael and called him "the best manager ever". "This is ridiculous. He's one of the realest people possible. Would not be where I am today if it was not for him."
Mikey then alleged that he had "secret texts" of James being called a "trash singer". "He wants to un-sign you! Shut up."
He then dialed it down a notch to be a little more diplomatic.
Michael Is Confused & Responds on Social Media
After a while, Michael responded on social media. He was initially startled as his mentions started piling up. "What the fuck do I even have to do with this?" he wrote.
At this point, Bryce's Twitter account was being spammed by the hacker. The hacker, who was apparently not Michael after all, wrote rude messages and unfollowed fans. Michael promised fans that he was going to work with Twitter to regain access to Bryce's account. "This is crazy."
Bryce eventually got his Twitter account back.
Bryce & Mikey Are Kicked Out From Good Times Live
Later, it was revealed that both Bryce and Mikey were removed from the Good Times Live website.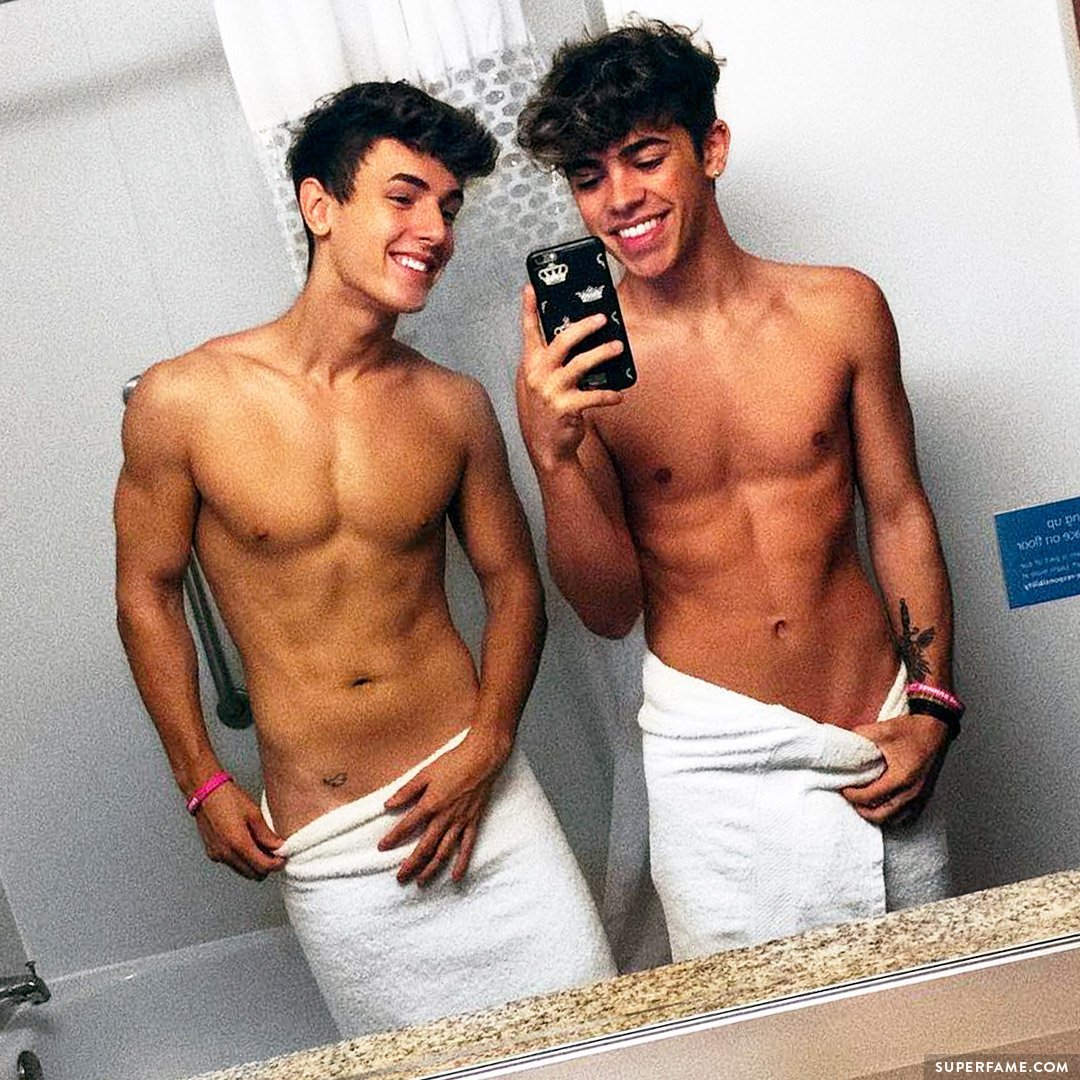 Michael is the Good Times Live CEO.
Bryce defiantly claimed that "nobody was going to show up" now.
When pressed, he claimed that he was not talking about fans, but the creators.
Michael Weist Threatens Bryce & Mikey with Legal Action
A day later, Michael finally put his foot down and revealed that he was considering legal means to respond to Bryce and Mikey's allegations. He slammed the "false and defamatory" allegations made by the pair, and called the accusations "vile and horrible".
On Twitter, he liked a series of tweets by a fan. "They committed defamation of character and slander… if they are lying about that I will not support them blindly! That's horrible," the fan wrote. "He [Bryce] is very immature and would lie for attention. He is in deep s***."
Bryce Refuses to Back Down, Then Says He Wasn't Actually Sexually Assaulted
Bryce did not seem to be apologetic one bit.
On Instagram, Bryce responded to a fan who accused the best friends of lying. "Sexual assault is no laughing matter. Why aren't they taking this seriously? If Bryce was sexually assaulted then why did he not bring it to the police?"
Bryce, for the first time, confirmed that he was not the one sexually assaulted. "I never said he assaulted ME," Bryce revealed.
However, it did not look like he was retracting any claims. "I would never f****** lie about something so serious without proof, since they could go to jail."
Hopefully this gets resolved soon.