What? You thought 17-year-old viral sensation Alex Lee's 15 seconds of fame were up?
While other overnight sensations, like Kieran From T-Mobile, Matt from Red Robin and Steve from Starbucks, have already faded into oblivion, Alex has just unveiled his plan to conquer another part of the internet – YouTube.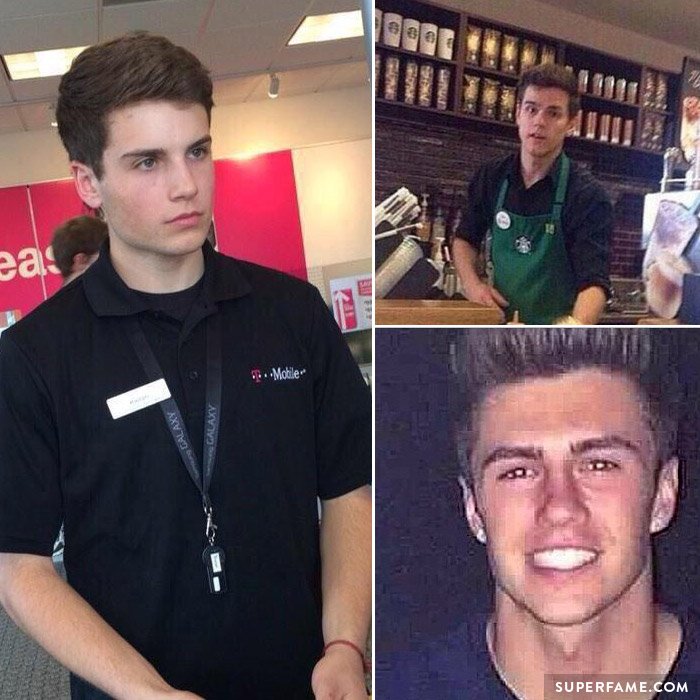 In case you somehow missed it, Alex skyrocketed to fame overnight when Twitter user @auscalum posted the following photo featuring a mystery cashier at Target. Alex trended worldwide, was even searched more than Justin Bieber and Nash Grier on Google.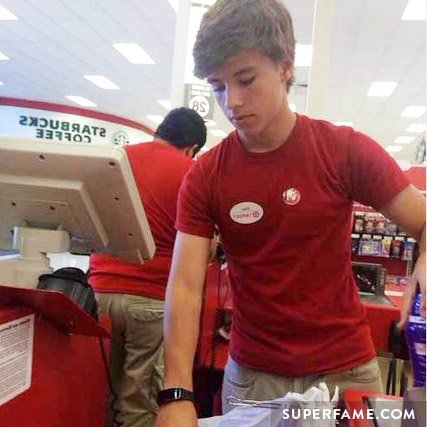 Alex originally started out with just one Twitter account. He eventually made an Instagram account after his appearance on the Ellen show, and now has over 2 million Instagram followers, as of writing.
He eventually decided to cross over and become a Viner, and has around 400,000 followers on Vine – putting him in the same league as Viners like Sam Wilkinson.
Alex from Target Posts His First YouTube Video, Teases 700,000 Twitter Fans
Alex teased his 700,000 fans on Twitter with a countdown to his first ever YouTube video.
He already had his channel art and display photo up, and claims he will post one video every Saturday.

He is even planning a P.O. Box style video, and urged fans to give him stuff.
Alex Lee Announces New Music, a Movie, a Music Video, Merchandise & a Tour
He posted this video, where he announces his tour, his new merchandise, and the fact he shot a "major music video" for a celebrity that will be out soon.
"I'm going to make my own music," he says. "I'm going to be in a movie."
He reveals he has been practicing singing in order to jump start his music career.
Take a look at the comments on the video – opinion appears to be quite mixed on Alex's new direction.
Alex has yet to crack 10,000 subscribers so far – will you be subscribing?