Last week, three members of the "new" 2016 Magcon – Blake Gray, Brandon Rowland and his brother Hunter Rowland – clashed online in a fight that spanned multiple social media networks and phones.
During the fight, the best friends deleted their photos together, blocked each other and aired out all their drama publicly. But what caused all the commotion, and what happened afterwards?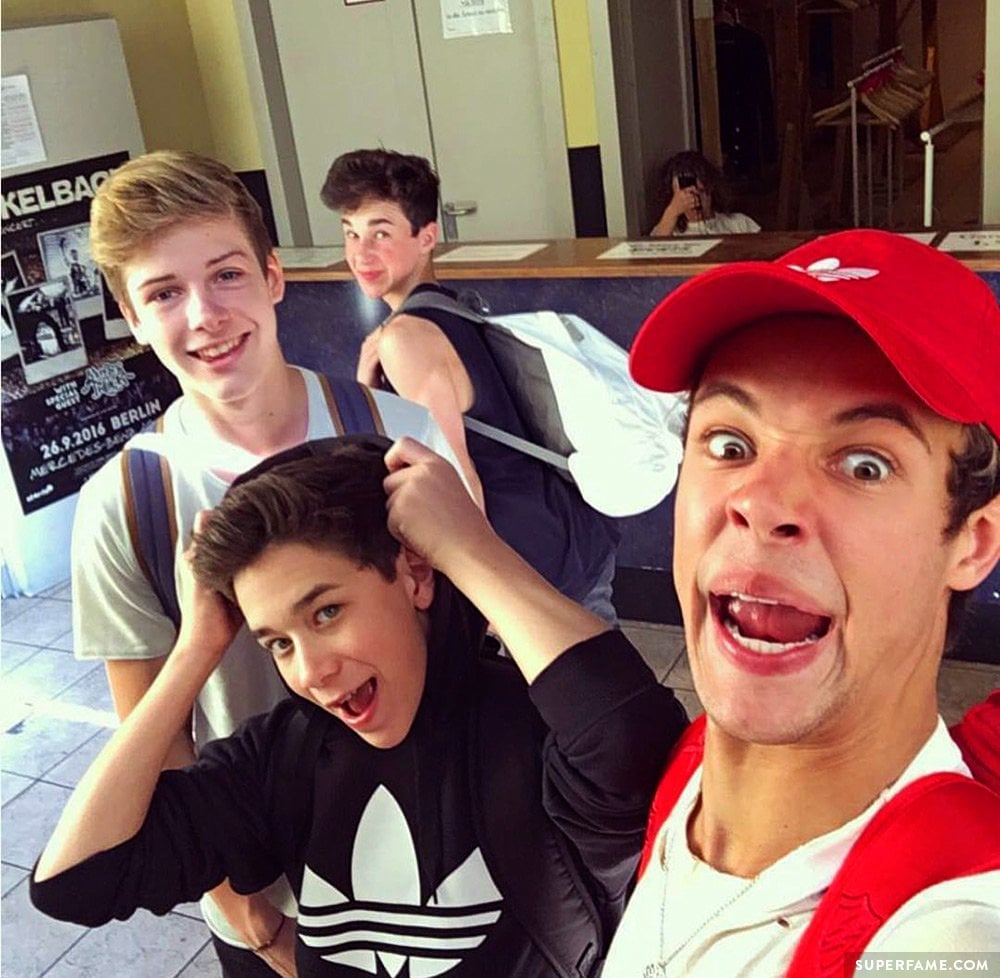 Blake Gray Accuses Hunter Rowland of Photoshopping His Arms Bigger
Here's how it all started. Hunter Rowland went on Instagram to post this photo of himself wearing a sleeveless top while holding a board.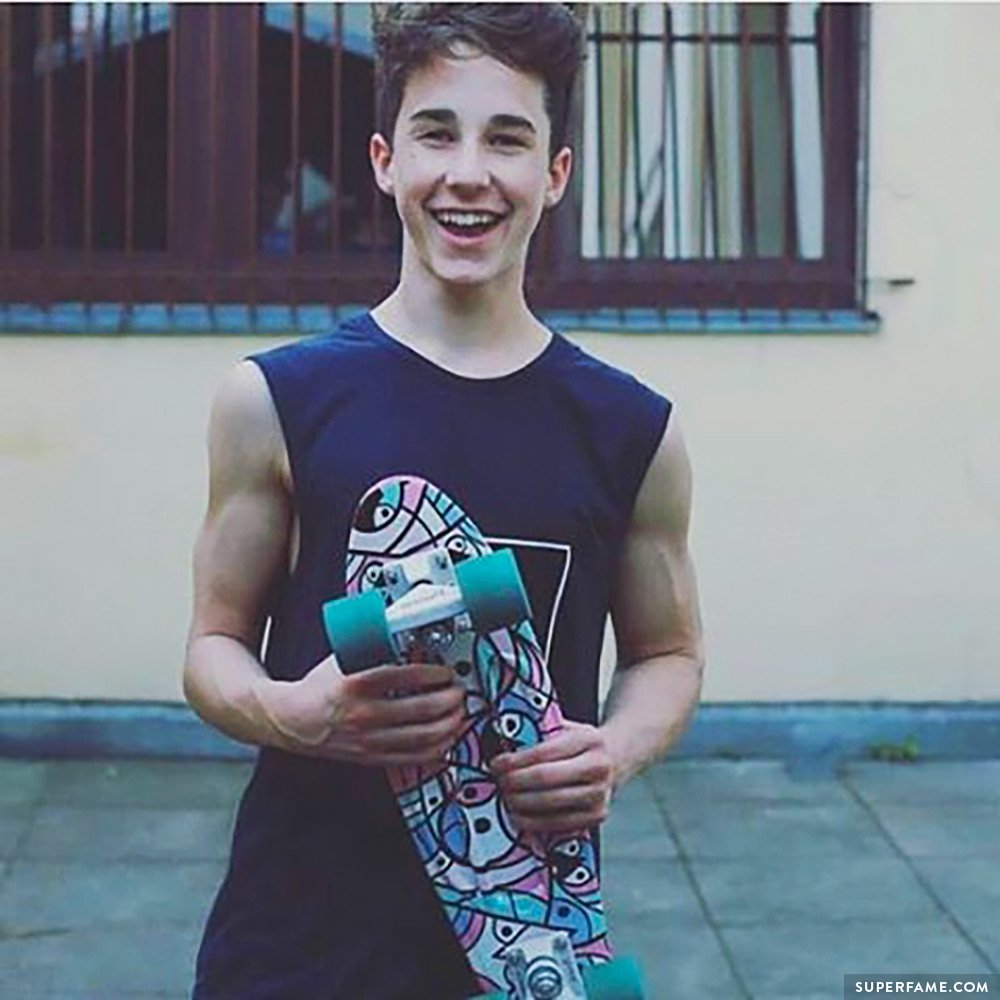 Later, his best friend and fellow 2016 Magcon member Blake Gray decided to throw some shade.
Blake left this shady comment claiming that the photo was altered by the photographer (Jess) to make Hunter's arms thicker. "Oh yeah, it is. Hmmmmm." He also left a shady emoji.
Although some people might have taken such a comment in stride, it was later revealed that Hunter has serious body insecurities and was bullied throughout his life.
Because of this, Hunter said that he felt betrayed, because Blake knew all about his past – but decided to use his own worst fears against him, anyway.
Brandon Rowland Defends His Older Brother Hunter, Says Blake Made a Low Blow
Hunter's younger brother (and fellow Magcon star) saw Blake's shady Instagram comment, and was livid. He went to Blake's Instagram and commented this on one of his videos.
"Do NOT talk about my bro like that," he said. Brandon revealed that Blake was their best friend, and knew about Hunter's body insecurities and bullying experiences. So he was shocked that Blake would publicly shame his best friend using one of his known insecurities.
"I can not BELIEVE he would say something like that. I am so sorry, brother. I just do not know what to say."
Hunter Blocks & Unfollows Blake on Everything & Deletes Their Pics Together
Hunter Rowland heard about his best friend Blake's comment, and was very hurt. On Twitter, Blake claimed that he already settled things with Hunter, but that was a lie.
Hunter fired back, and claimed that they never talked. "We are NOT fine…"
Blake attached evidence of him attempting to contact Hunter. "I apologized to you over Brandon's phone, even if you blocked my number. Do not say I lied."
Blake said that Hunter actually deleted the photos they had together, and blocked him from every single social media network.
Hunter Rowland Explains Why He Felt Upset & Betrayed
On Twitter, Hunter said, "I honestly have no words right now. Can't believe you even said that. You know more than anyone that I am insecure."
He wrote an even longer message, revealing that he previously considered Blake to be his ONLY friend. "I loved you dude, and you knew this stuff really affects me. You trashed me for no reason. Best buddies do not use insecurities against each other like that."
Hunter said that Blake called his brother over the phone and made a half-hearted apology, which was not enough.
Blake told Hunter that he wanted to Facetime about it, and that he regretted airing out their dirty laundry all over social media. Blake also threw in another piece of new information. Apparently, Blake was now hanging out with a new group of friends that Hunter did not like, which soured their relationship.
He also revealed that the pair have been drifting apart as friends over the last few months. "Why can't we be as close as we were back in November? Now I'm just depressed."
Everybody Makes Up as Blake Makes a Confession
After a while, a miracle happened. Hunter, Brandon and Blake all re-followed each other on social media.
Blake made another admission. He considered Hunter to be his ONLY friend, too. "We have so much in common, I was bullied just like you my whole life. I take everything out on you and you take it all out on me."
"Best friends fight, man. We are going to be best buddies again tomorrow."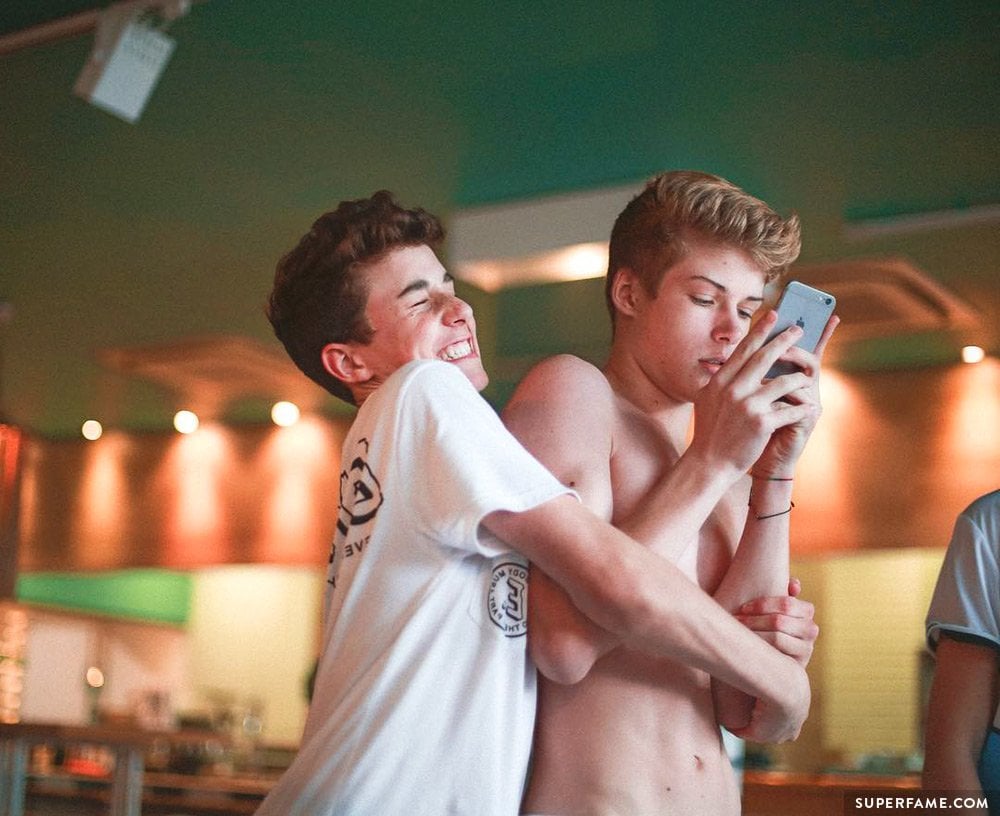 We love a happy ending!