It's finally official! Cameron Dallas is a real Calvin Klein model. His first official photoshoot with Calvin Klein Jeans was just released!
How did this happen? Back in January, Cameron Dallas was invited to Milan to sit in the front row of a Calvin Klein fashion show.
He was photographed alongside Calvin Klein's Men's Creative Director Italo Zucchelli, and promoted the event on Twitter with #MyCalvins.
He was really into it, especially on Snapchat, where he stripped shirtless, showed off his assets and even took a shower in his underwear!
Cameron Dallas Is Finally a Real Calvin Klein Model
Cameron Dallas has joined the likes of Justin Bieber and Kendall Jenner in posing for the brand. He was shot by photographer Jack Pierson and worked with in-demand model Stella Lucia for CK Jeans' newest campaign.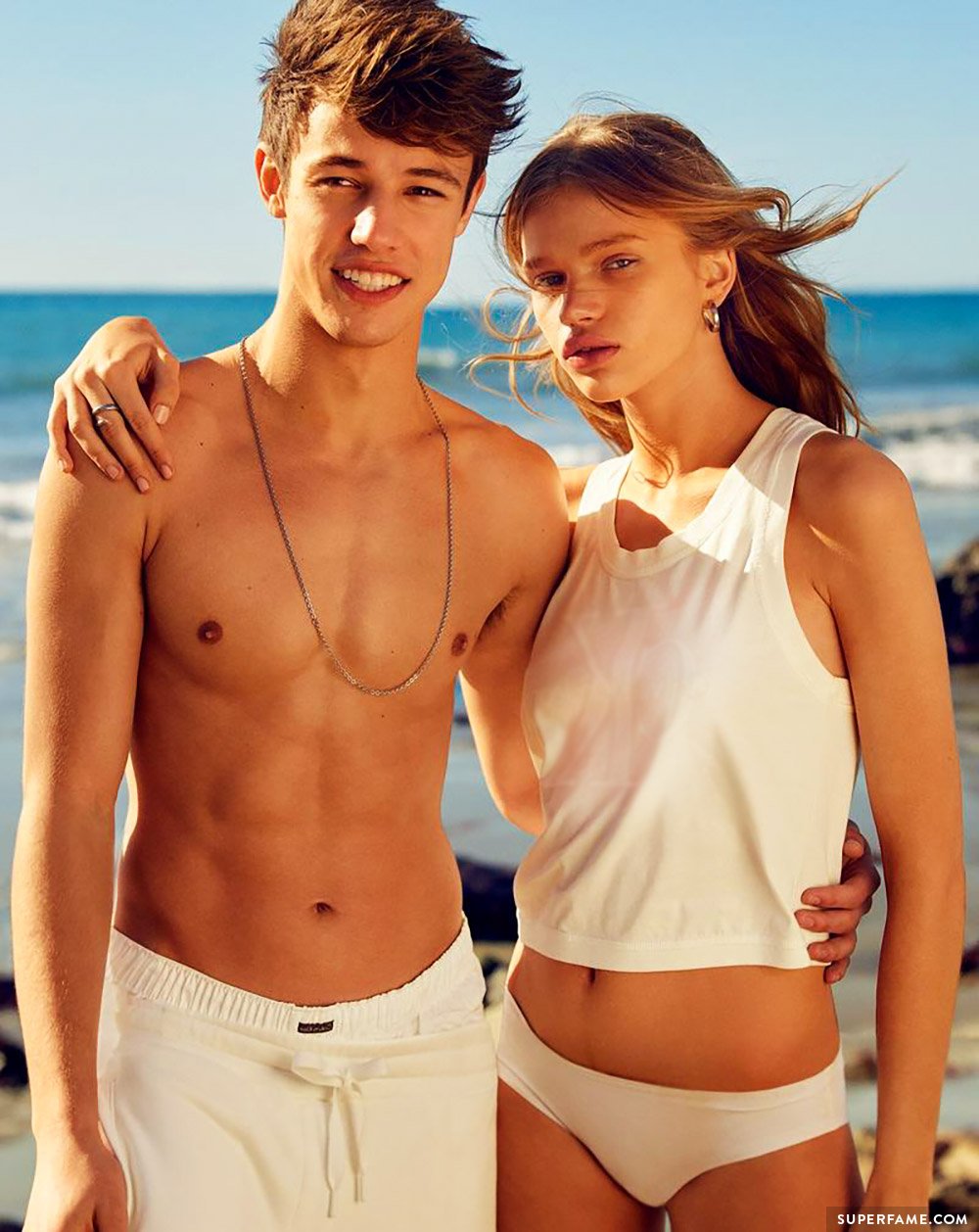 The photoshoot took place in Malibu, California. Cameron released a statement and said he was ecstatic. "It is my dream come true!" he wrote.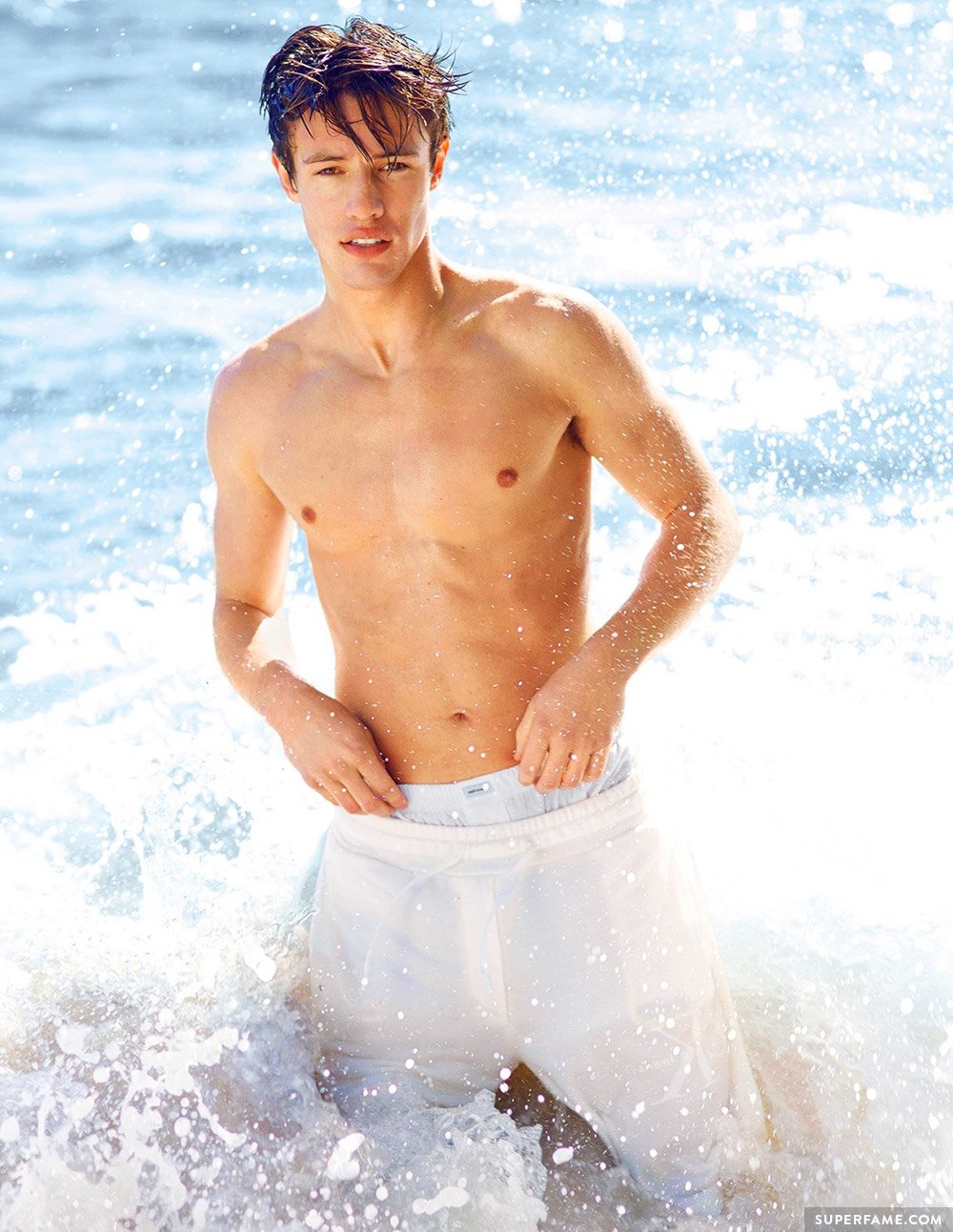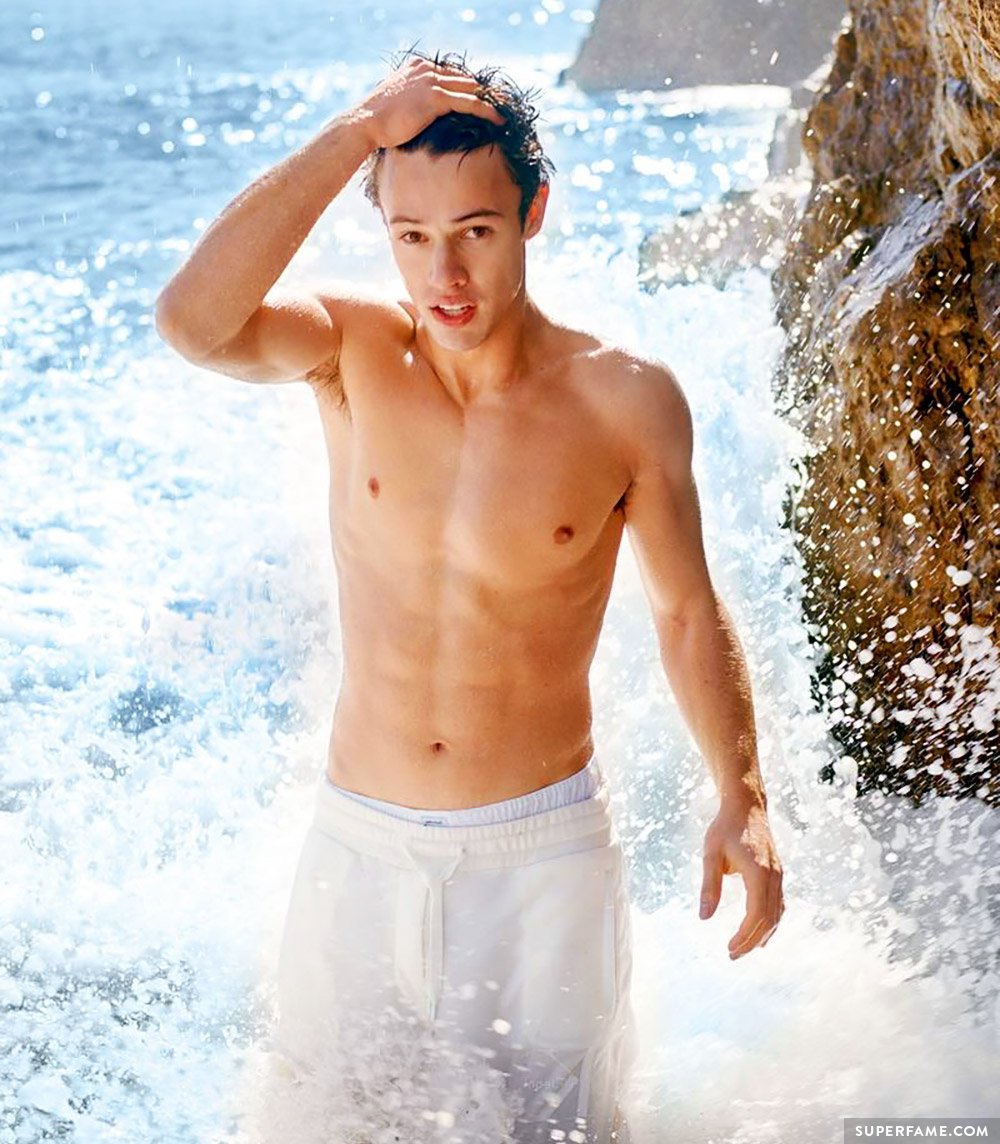 In the photoshoot, Cameron can be seen posing in all-white and getting wet at the beach. He showed off his internet-famous abs and splashed around in the ocean.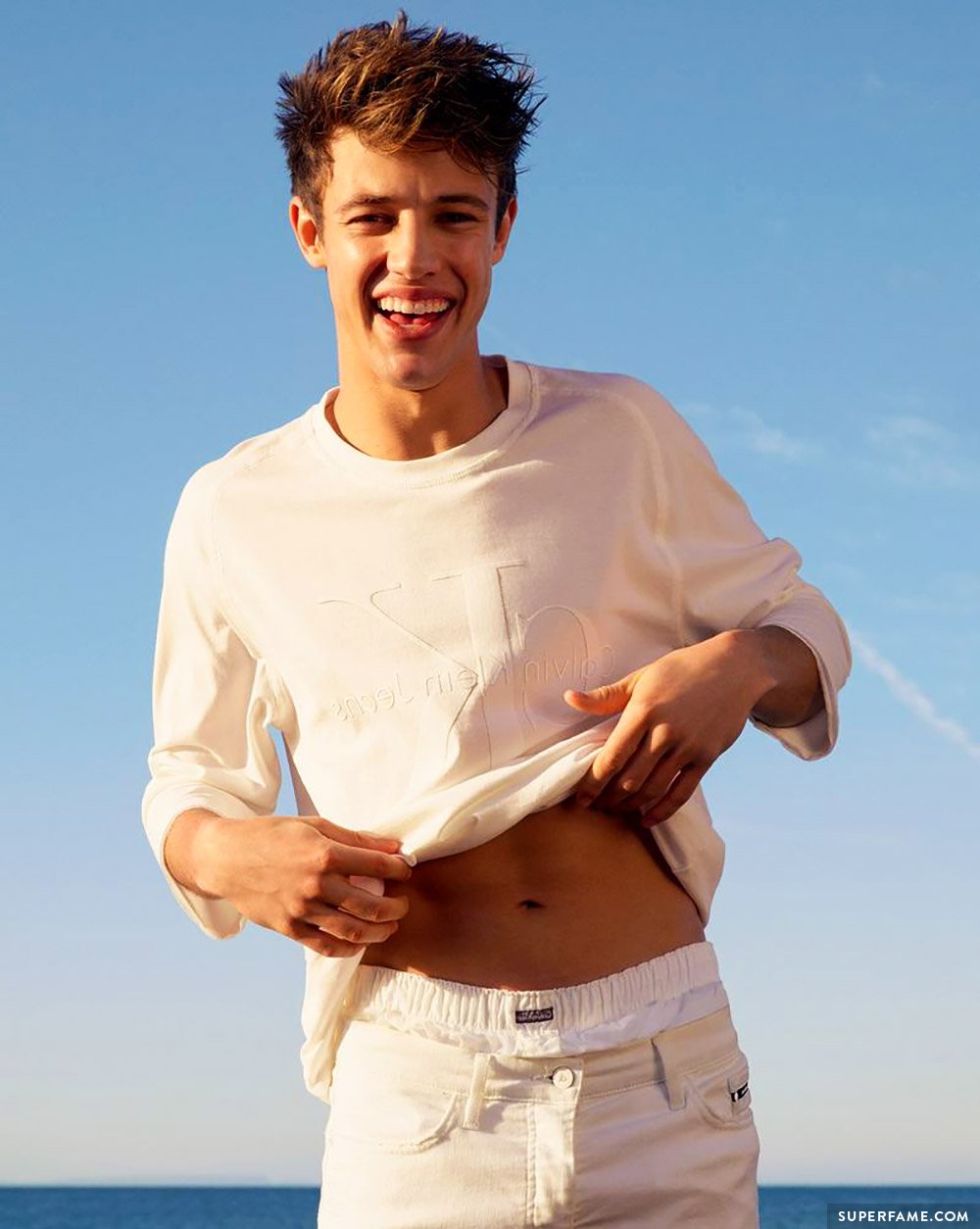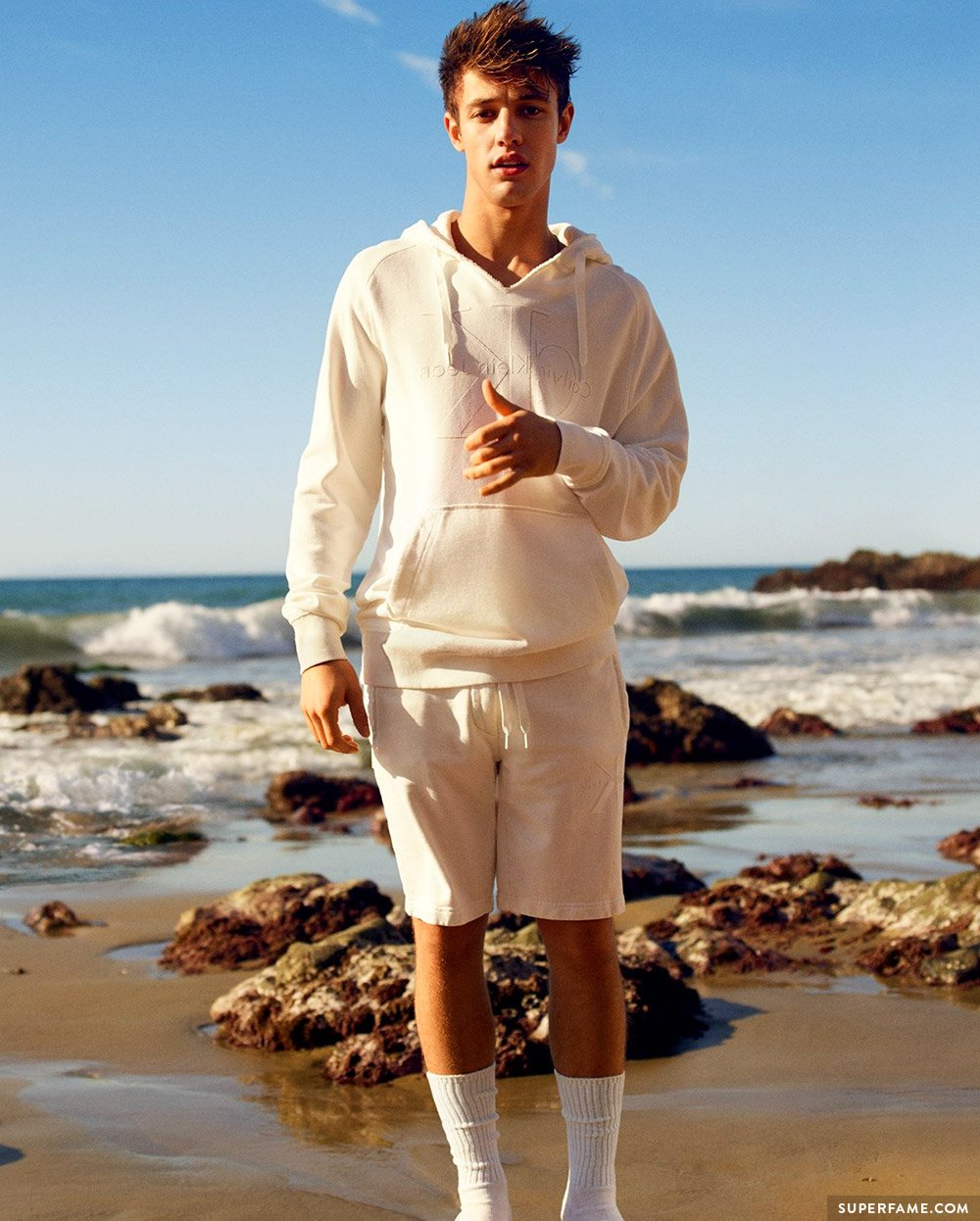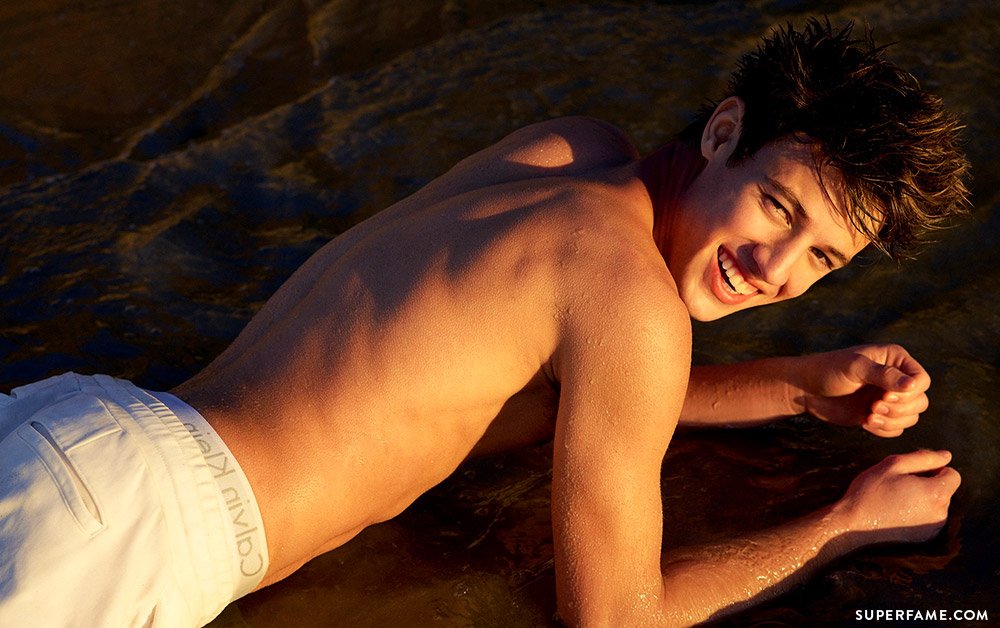 Cameron said, "Back in 2011, I once tweeted that I wanted to be a CK model." Looks like his goal has come true!