Carter Reynolds cleared up rumors about his sexual orientation after a coming-out message was posted on his Instagram account.
Carter also appears to be a favorite target for hackers, and is getting "hacked" almost weekly – to the delight of his dedicated haters.
He was also supposedly doxxed by a hacking team, and had most of his personal information – including home addresses and numbers – exposed.
Carter Reynolds Keeps Getting Hacked, Over & Over
Carter, who probably needs to change his Instagram password, is constantly getting hacked.
Recently, a fake coming-out message duped many fans. "So, I'm bisexual. Still the same Carter, but I just love both genders. #LoveWins"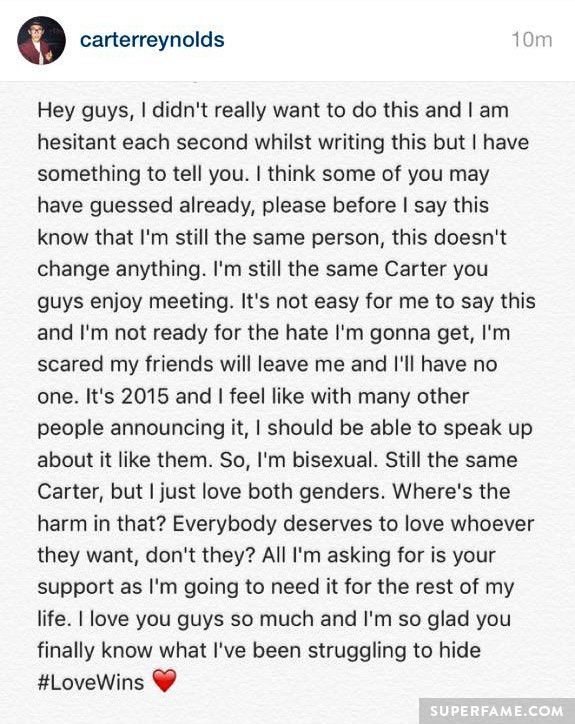 Other times, the "hacking" was more obvious. Like when hackers mocked him with racist captions. "Call me Ling Ling."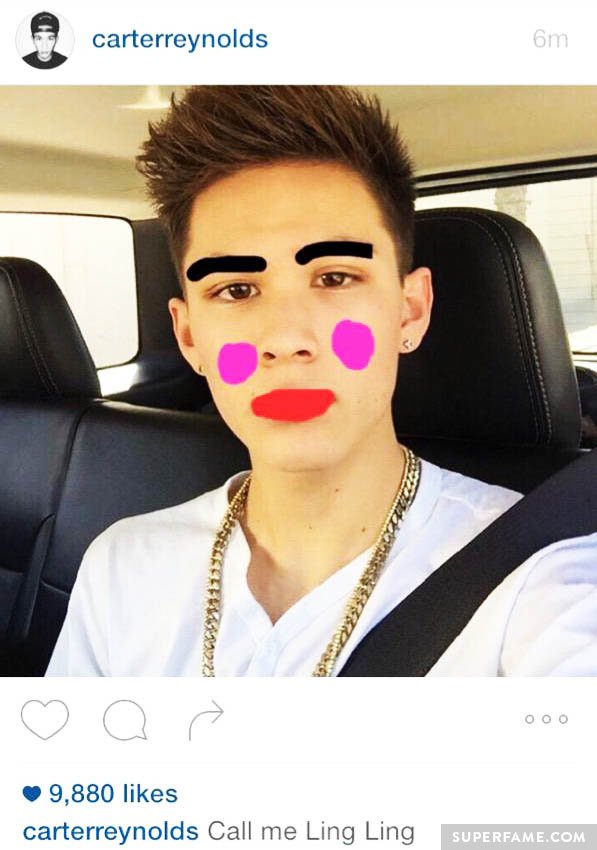 Or when they posted, "I wanna sit on his lap."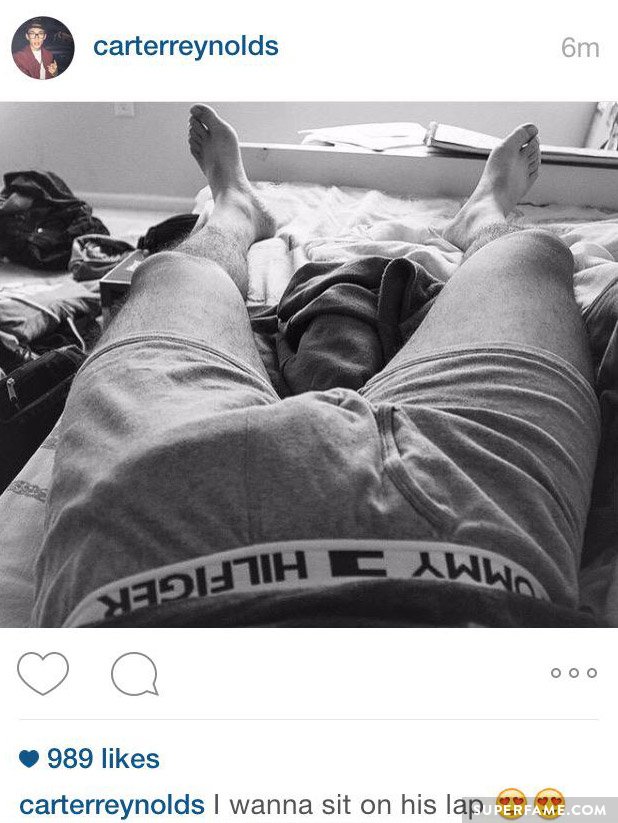 Or when they tried to anger entire fanbases, by trashing Demi Lovato, Fifth Harmony and Lana Del Rey. "Demi Lovato is such an annoying b****!"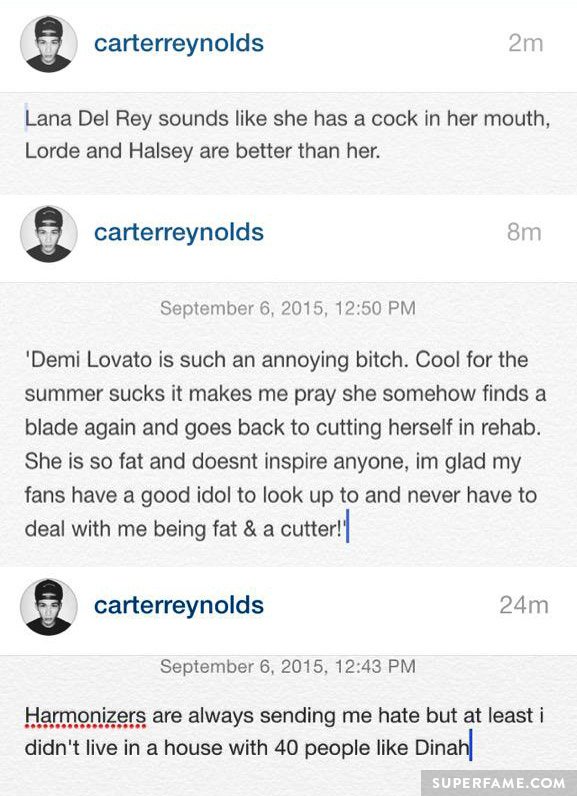 Sometimes, the "hacking" was subtle, like when his name was changed to "Carter Rapenolds".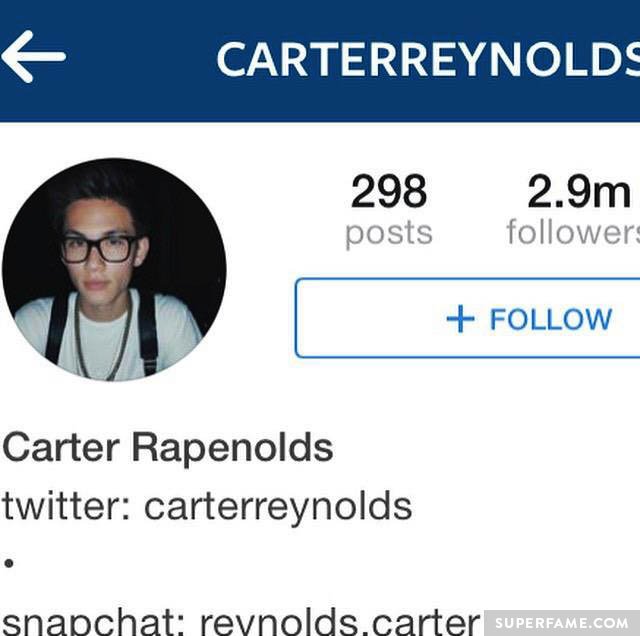 Other times, they were content with posting x-rated Ariana Grande messages.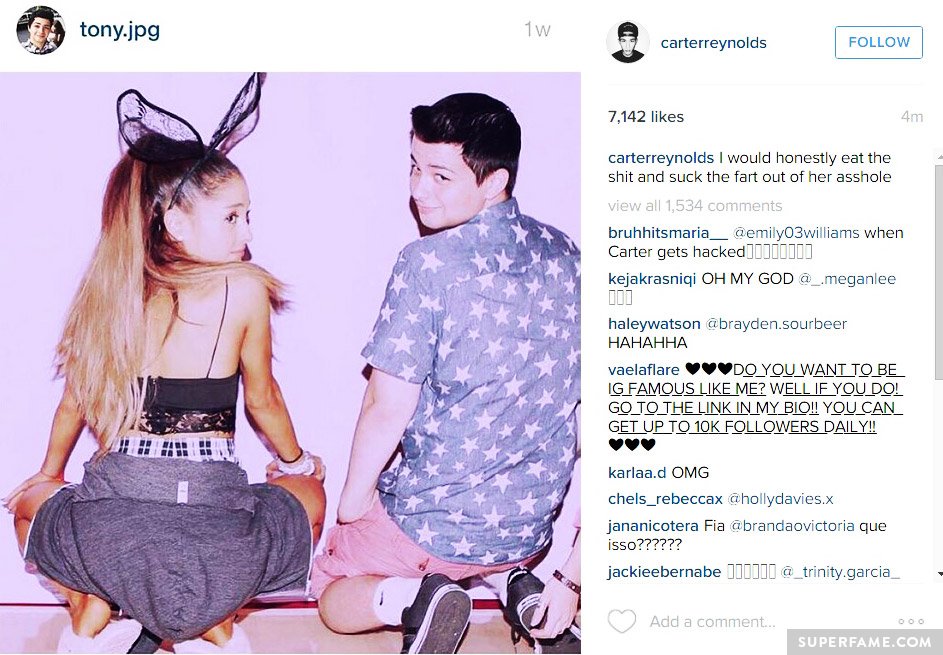 Innocent bystanders were often dragged in. One time, a screenshot was posted of Rory Fitzpatrick's account – and fans mistakenly thought he was the hacker.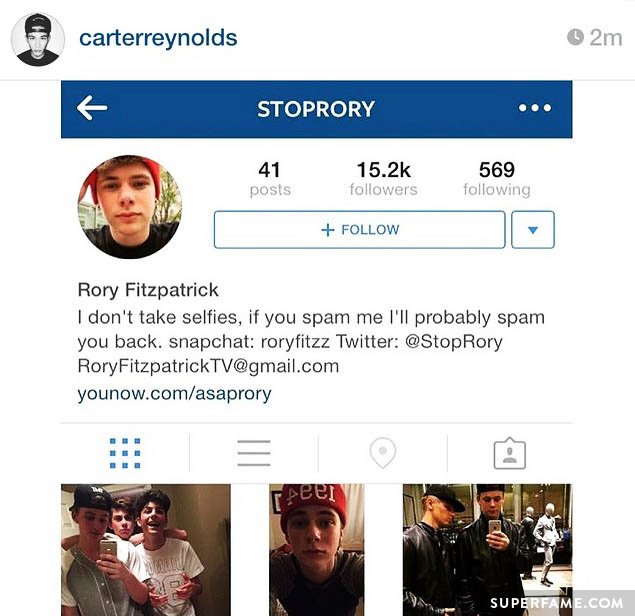 Carter Reynolds Denies Bisexual Rumors
On YouNow, some fans were still confused.
"No, I'm not bisexual, guys. I'm not bisexual. There's nothing wrong with being bisexual. But I'm not bisexual."
"No, I know that there's some little issue that when I got hacked. The hacker said I was bisexual. But nah, I'm not bisexual."
"My Instagram was hacked, again."
[total-poll id=9184]