Christine Sydelko's best friend and channel buddy Elijah Daniel called out Katy Perry after he saw her Swish Swish music video.
Christine was asked to guest star among a long list of other celebrities and pseudo-celebs in the humorous music video for Katy's latest single.
However, Elijah was not impressed, and criticized "basic" Katy for lazily making Christine act out fat joke after fat joke for the video. He later deleted his tweets.
Christine Sydelko Is the Butt of Every Fat Joke in Katy's 'Swish Swish' Music Video
At midnight, Katy Perry dropped her new video for Swish Swish, featuring Nicki Minaj. The Taylor Swift diss track was released just in time for Katy's hosting of the MTV VMAs this Sunday. For the video, she asked a long list of "stars" to join her, including Christine, Stranger Things' Gaten Matarazzo, Terry Crews, and Doug The Pug.
When the video opens, Christine gets the derogatory nickname of "Shaquille O' Meals", and her special ability is listed as being able to eat 5.7 tacos a minute.
Throughout the video, Christine eats and eats. In fact, she even gets so hungry that she eats an entire basketball, but is forced to spit it out.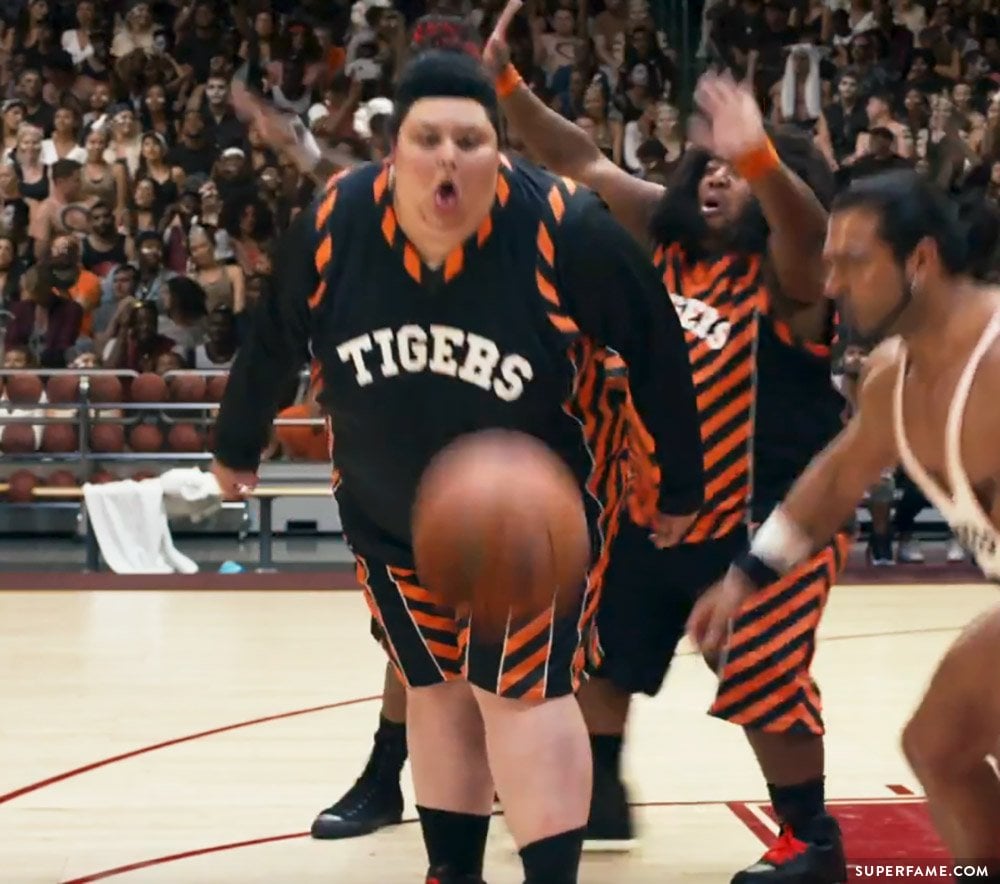 She even made out with a co-star (with food in their mouths).
Elijah Daniel Tweets (Then Deletes) Criticism of Katy: "I Like Taylor Swift Now"
After watching the video, Elijah fired off a string of tweets critical of Katy Perry. He started off by jokingly referring to Christine as his fiancée and crushed on Katy's hot hairdresser.
He tweeted that it was "f***** up" that Katy gave Christine that rude nickname in the music video.
He was not amused by Katy making Christine act out a series of never-ending fat jokes.
Elijah praised his best friend Christine for being one of the funniest people ever. "Imagine being that basic," he said of Katy. "The funniest thing she could think of was of her eating?!"
Later, Katy Perry fans defended her by saying Christine was a grown woman who should have known what she signed up for. Elijah claimed she did not. "She was only asked to be on the basketball team."
Before deleting all his tweets, he fired off one last jibe.
"I suddenly love Taylor Swift," he wrote.