Danisnotonfire caused a stir after he inadvertently gave too much information to his fans. The (usually) sexually ambiguous Brit said he was mortified after realizing his Twitter mistake.
Although Dan clocks it up to a "classic Dan moment", the #Phandom are unlikely to let him forget about it anytime soon.
Dan Howell Favorites Virgin America's Gay Pride Tweet
Virgin America tweeted, "Retweet if you are a top. Favorite if you are a bottom."
Dan Howell favorited the tweet, and fans went wild.
Dan Howell Explains Himself on YouNow: "There's Nothing Wrong With A*** Sex"
On his YouNow stream, Dan was bombarded with questions about "the tweet" – and he could no longer ignore it.
He decided to address it head-on in an almost 5-minute explanation. "So as we all know…all the gay marriage in America stuff."
"Then Virgin America…they have a Twitter which is @VirginAmerica. Their tweet in support of all the equality was quite something."
"I saw this because everybody on my timeline…was talking about it. I think it was Tyler [Oakley] in particular."
"It is kind of amazing…I mean, there's nothing wrong with a*** sex."
"But like, that was the actual Virgin [America] Twitter. Everybody was just freaking out!"
Dan Claims He Favorited the Tweet to Remember It, Nothing Else
"Of course I'm favoriting that! Because you know, I want to save it and remember it. I just didn't think about it and went on with my day."
"So about five hours later, in the evening, I'm with a friend, and she's on Twitter on her phone." He reveals his friend then informed him of his saucy admission, and he freaked.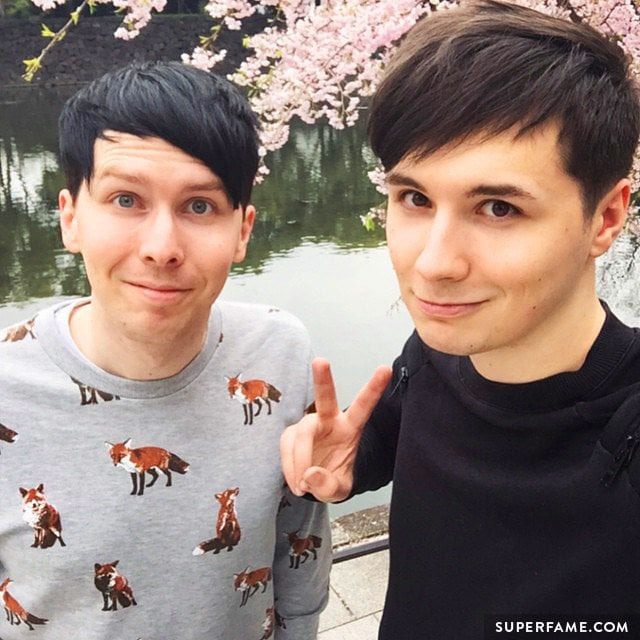 "Oh fuck! Oh fuck, oh my god. Are you kidding?"
"I don't expect any of you to let this go…classic Dan moment."