Danielle Bregoli, best known for being the "Cash Me Ousside" girl, was just ejected from a plane after she viciously attacked another passenger over an argument with her mom.
Things got so dramatic that all of them were hauled off the airplane by security and banned for life!
Danielle & Her Mom Get Into an Altercation With Another Woman
According to TMZ, the whole situation started because of an argument her mother had with another passenger. See some of the footage below!
Take a look at another passenger's angle below.
Danielle's mom was having some trouble storing her luggage in the overhead compartment due to her foot injury. However, the passenger was apparently not happy with her slow speed.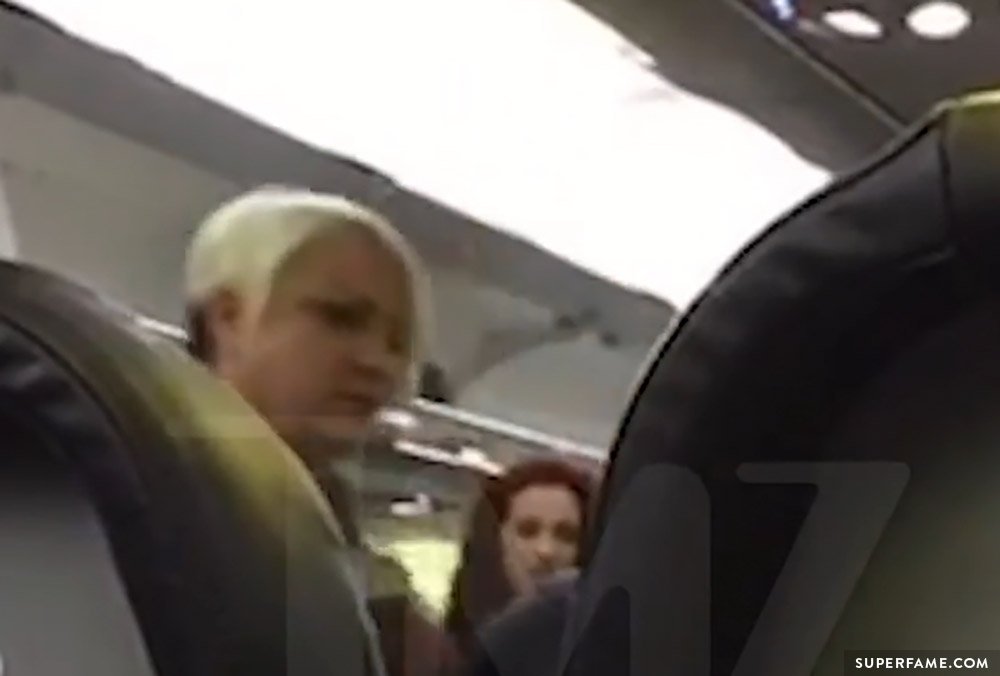 Things started to verbally escalate as everyone's voices got louder and more aggressive.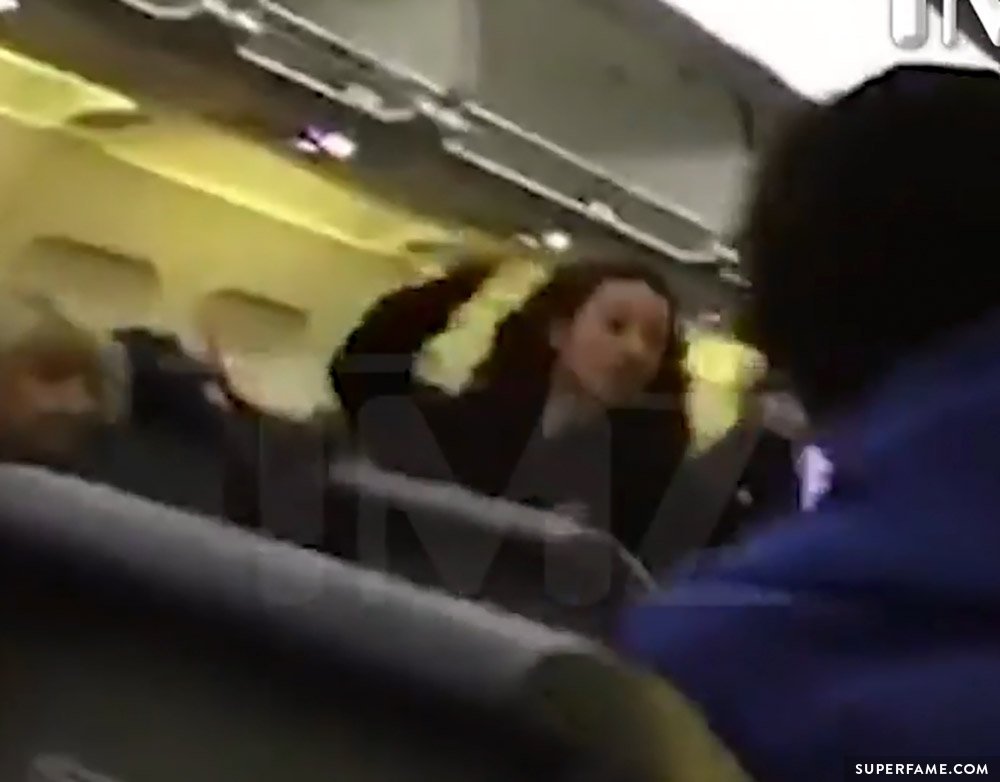 According to Danielle, the other female passenger then placed her hands on her mother's neck after her mom lunged forward – which was her reason for punching her.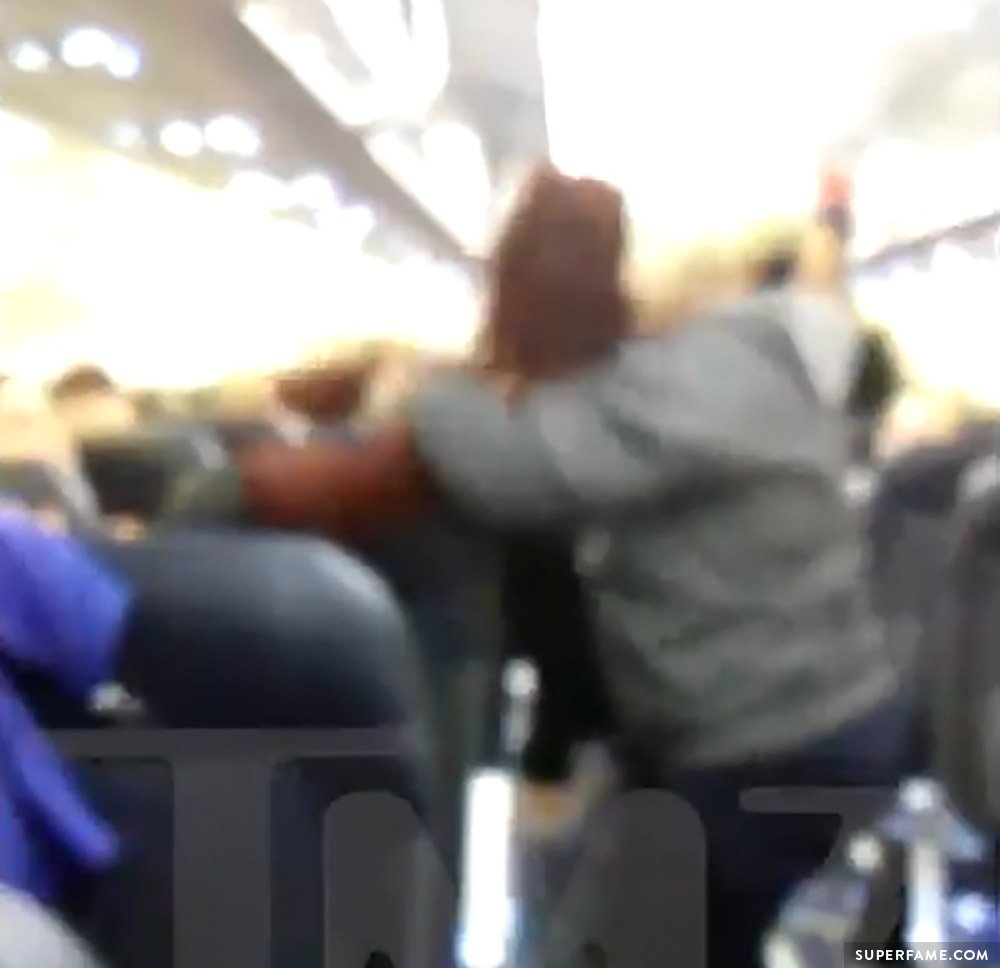 Danielle explained how the whole thing went down in a different video, which she then deleted. She re-enacted the whole scene with a pillow playing the part of the "b****" passenger she clocked.
Police later removed all three passengers from the plane, and Spirit Airlines banned all of them for life!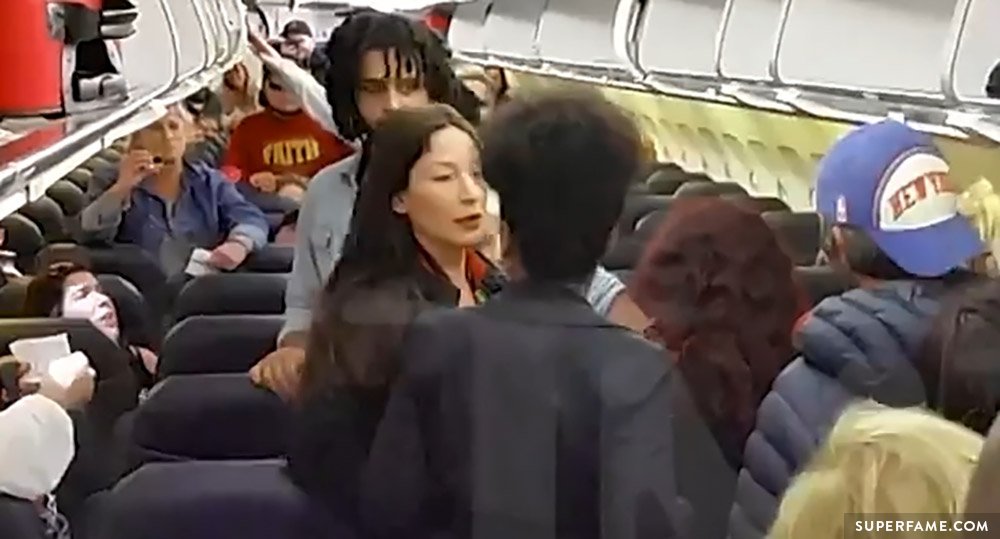 Nobody pressed charges, so nobody ended up getting arrested.