Daveywavey has recently officially confirmed that he is dating 19-year-old college student Jake Arman.
He reveals that they have been together for almost an entire year.
However, fans only started catching on in November, around Thanksgiving, when Davey posted a photo of him kissing a mystery boyfriend on his Instagram account.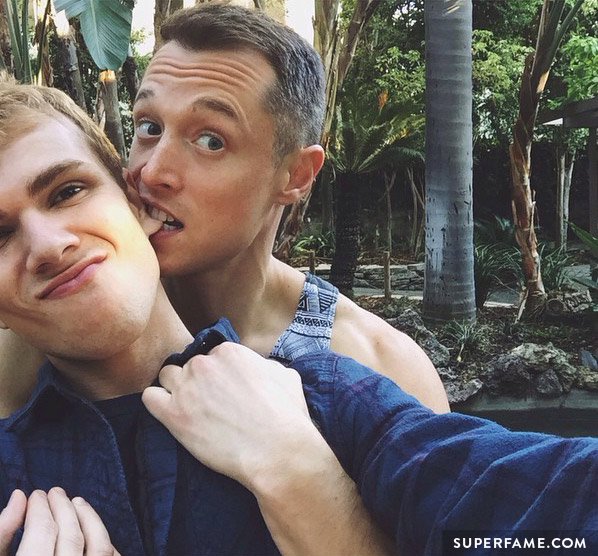 Daveywavey likes to take boyfriend Jake on romantic international trips to exotic locations. Here they are, touching each other in Hawaii.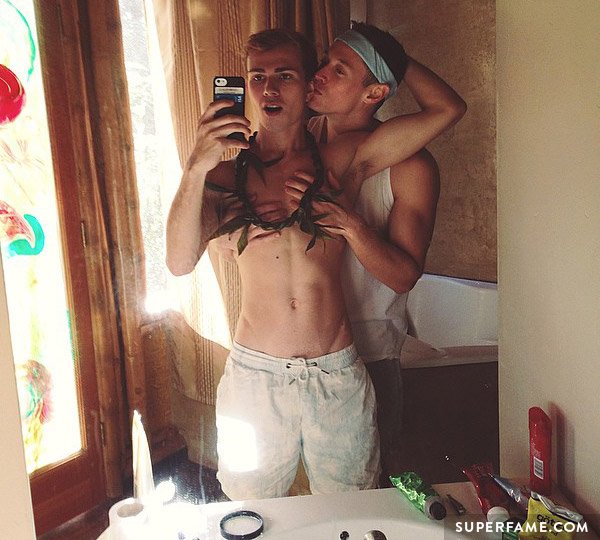 Jake is over 11 years younger than Davey, celebrated his 19th birthday in July, and is in his first year of college.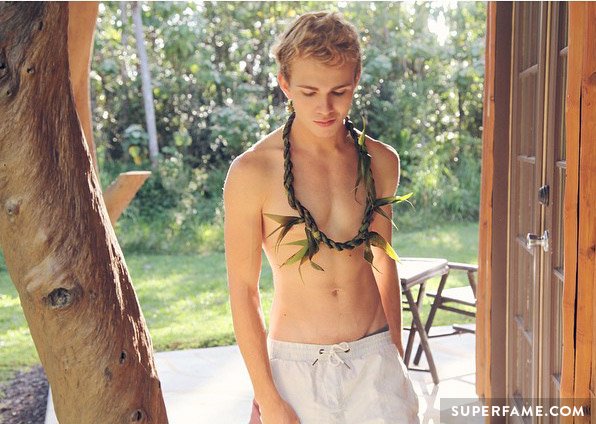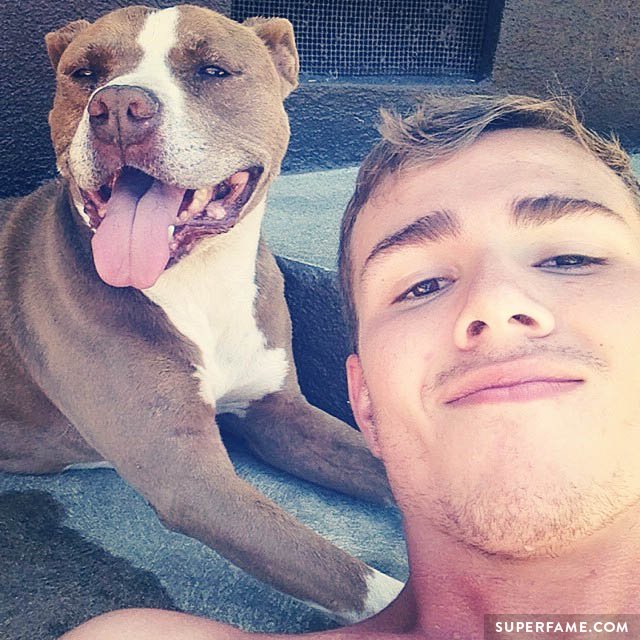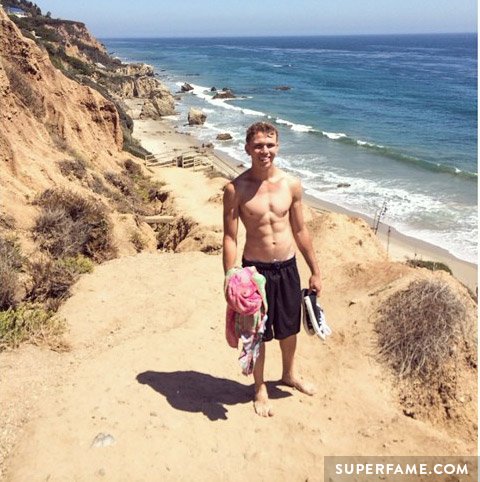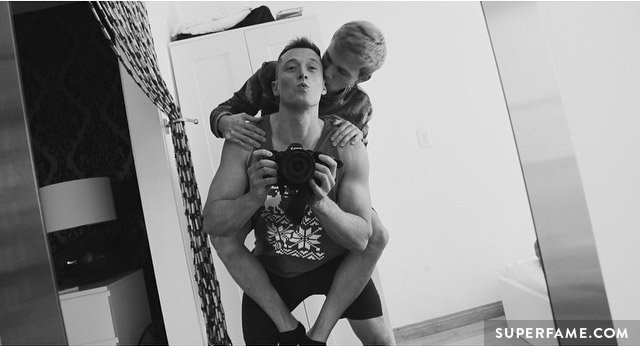 Before their relationship officially announced, it began unraveling when Daveywavey shared this sexy snap on Thanksgiving. The caption mentioned that he was very thankful for his "little turkey" – being very careful to hide the face of the mystery man.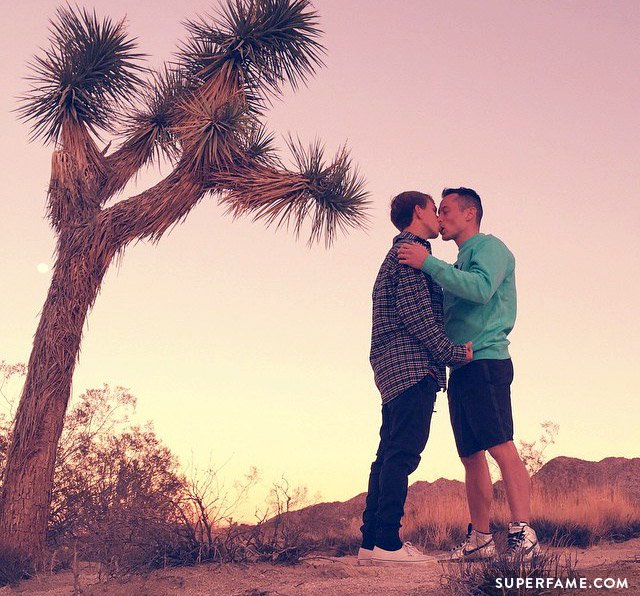 Fans were aflutter about the identity of Davey's significant other.
Luckily for them, Jake's identity was revealed when he also shared similar photos on his Instagram account, in the same location, in the same outfit. Apparently, they took a short road-trip for two.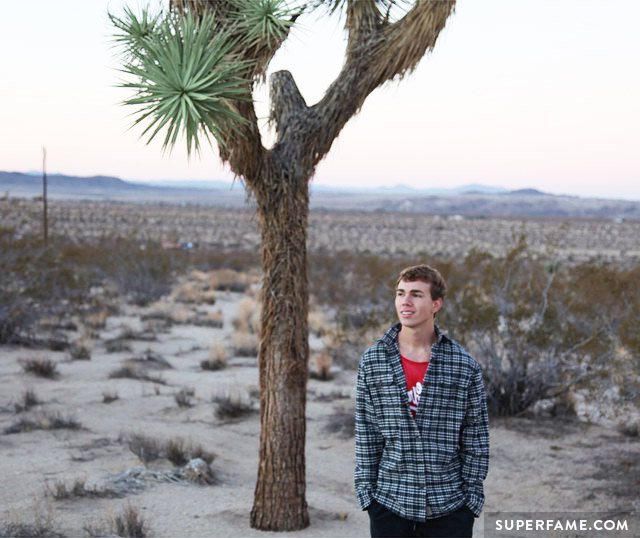 Despite this being a recent revelation, Jake and Daveywavey have actually been seeing each other for months – traveling the world together.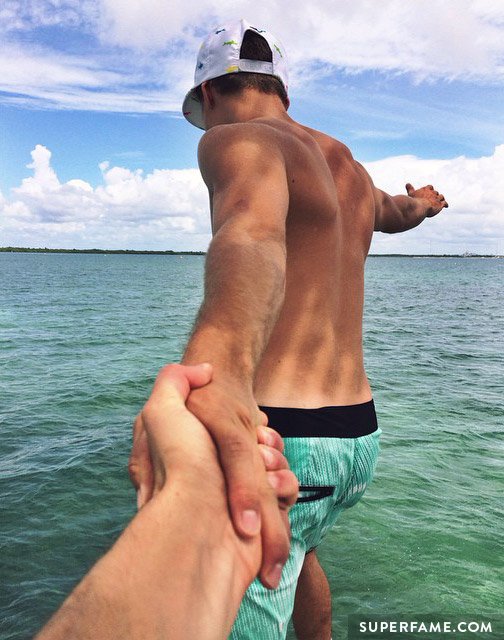 Despite Jake's best efforts to hide Daveywavey's face in his Instagram photos, the chemistry spilled out elsewhere.
Davey routinely drops flirty comments on Jake's social media accounts. On one photo, Davey commented, "Your Instagram game is almost as strong as your cheekbones."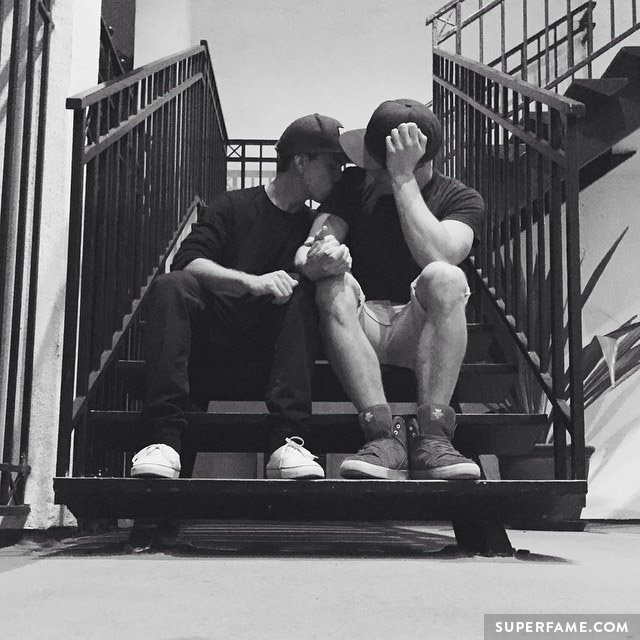 On Twitter, Daveywavey got a little more risque when he complimented Jake's "cakes" as far back in May – prompting a cheeky wink back.
Jake loves Stromae, Russia, and his guitar.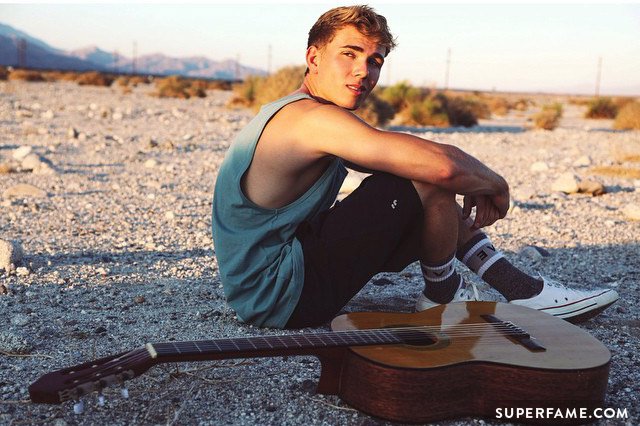 Like Daveywavey, Jake also has a YouTube channel. Is there ever going to be a public collaboration? Jake also shows off his impressive acting skills on his channel.
Are they going to last? Comment below!