Demi Lovato went into meltdown mode after she saw photos of Stalker Sarah with her younger sister Madison De La Garza on Instagram.
Stalker Sarah Has a Girl's Night with Demi's Sister Madison De La Garza
Around a week ago, 20-year-old Stalker Sarah had a "girl's night" with Demi Lovato's 14-year-old sister.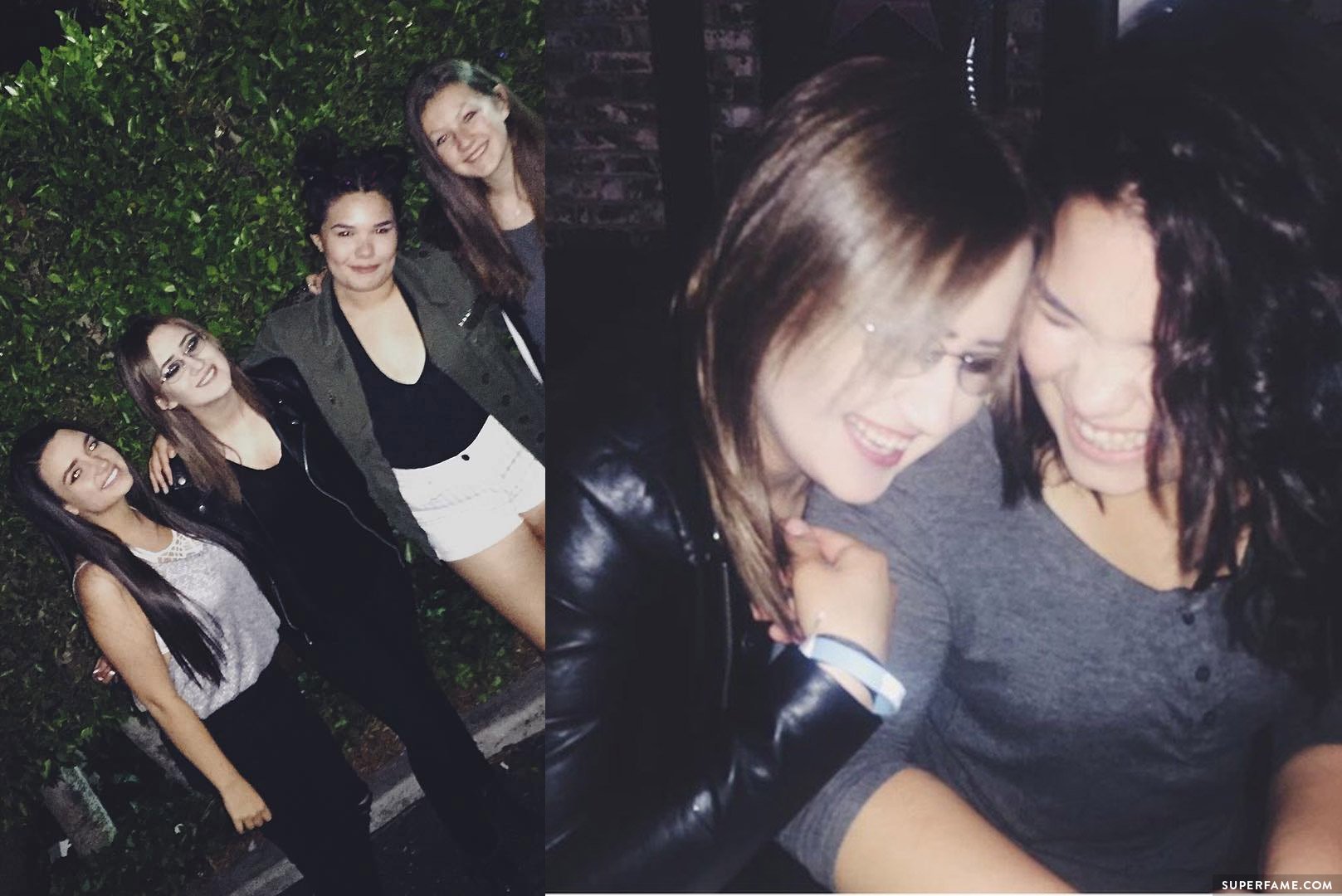 The pair looked like they were having a great time. "Always laughing!" Sarah captioned in one photo. "Crave with my babe!"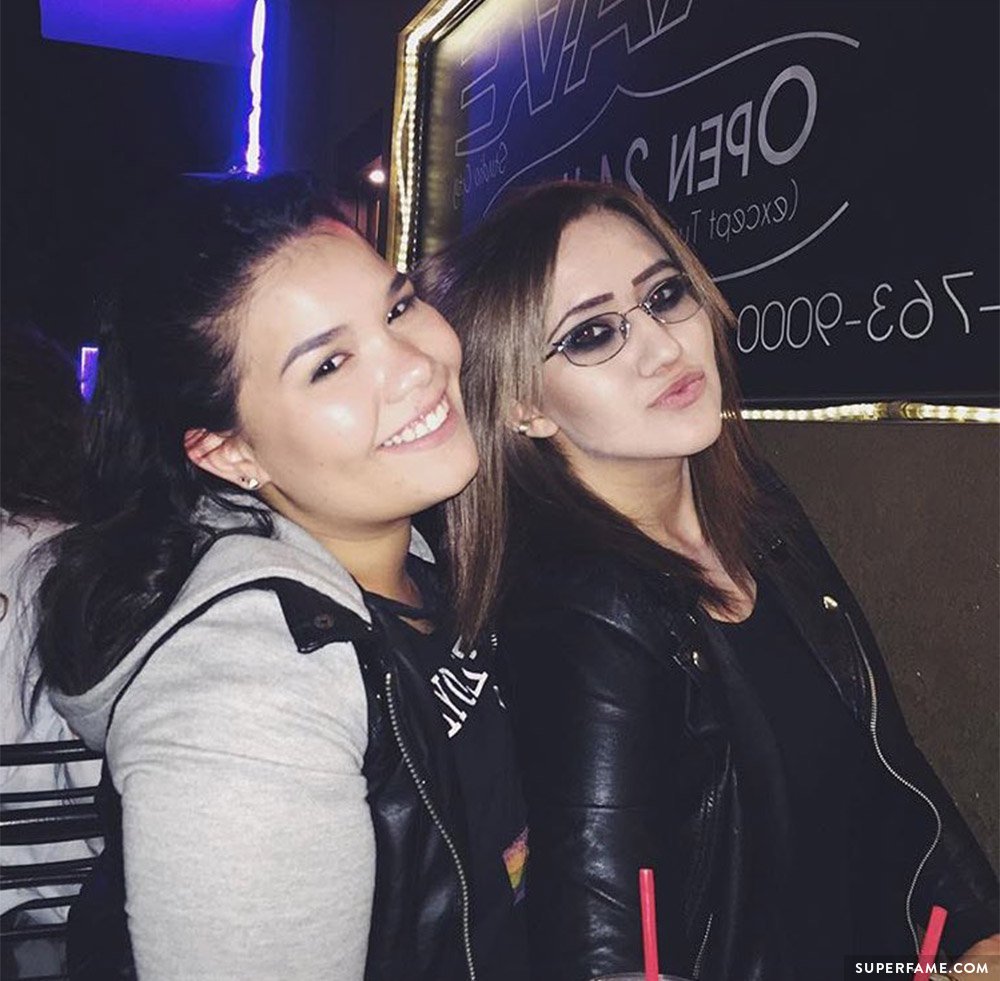 "Girl's night!" Sarah wrote in another. Judging by the photos, the pair have already hung out many times on different occasions.
Madison De La Garza appeared to enjoy her time with Sarah. In fact, she posted a photo of the pair on Instagram and captioned, "I love her!"
Demi Lovato Threatens to Press Charges: "You're a LEECH!"
After seeing Sarah hanging out with Madison, Demi went on a furious rant.
Demi opened up Sarah's Instagram, and posted angry messages on a ton of photos.
For example, Sarah once posted this photo with Demi, and captioned, "My girl Demi! So proud of my babe!"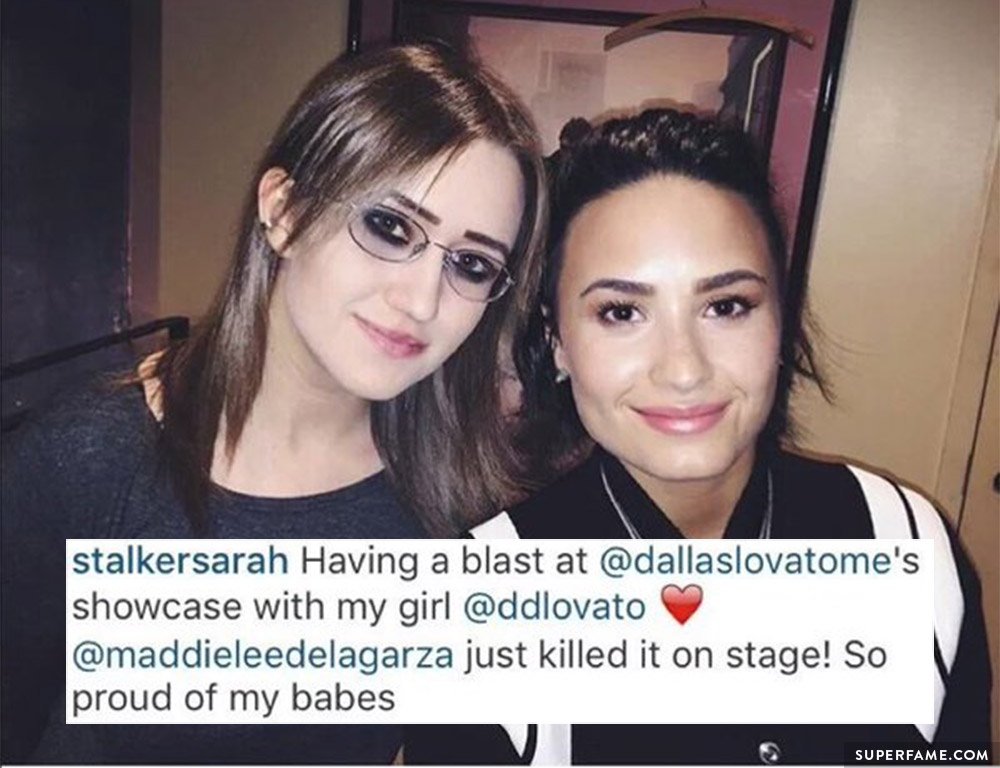 Demi Lovato commented an angry message. "I am NOT your f****** girl. If I was, you would not be asking for pictures. You STALK people for a living. We are NOT friends. Stay the FUCK away from me. And most importantly, my family!"
Demi continued commenting on Sarah's photos with her sister. "For anyone reading this, this girl has NO regard for anyone's well-being but her own. She completely takes advantage of people. Even 14-year-olds. Even though she is 20."
Demi also threatened to press charges! "My family is not afraid."
"You better stay THE FUCK away from her!" a furious Demi continued.
Demi could barely contain her rage. "This is my 14-year-old baby sister. YOU are a 20-year-old fame LEECH! She is NOT your babe!"
"GET a JOB!" Demi commanded Sarah. "Stay AWAY from her!"
As of writing, Sarah has yet to respond.