It's not uncommon for YouTubers to hold design contests allowing fans to help design their official merchandise.
However, it seems like Alfie has taken this concept one step further – and is financially profiting from a design he took without permission from a fan.
Alfie's newly released black-and-white "Sorry About my Hair" beanie is in high demand, selling out in less than a day. It's easy to understand why he might be leery of allowing someone else to get a cut of the profits.
A Fan Tweets Alfie a Beanie Design Idea on December 4
On December 4th, Twitter user DreamsofDeyes mocked up a beanie design and tweeted it to Alfie.
"I might actually make you one of these," she said.
Alfie Finds the Tweet, Crops It – Then Asks His Followers for the Typeface
Alfie decides to strategically crop the original tweet, making sure to remove the name – and hides the full sentence.
He then asks his fans for the font that DreamsofDeyes used in the mockup.
It's Pacifico Regular, in case you were wondering.
Once Alfie got his answer, he deleted the tweet to remove the evidence.
Alfie Puts His Suspicious New Beanie up for Sale in January
In January, Alfie released the brand new beanie on his website, urging fans to buy it.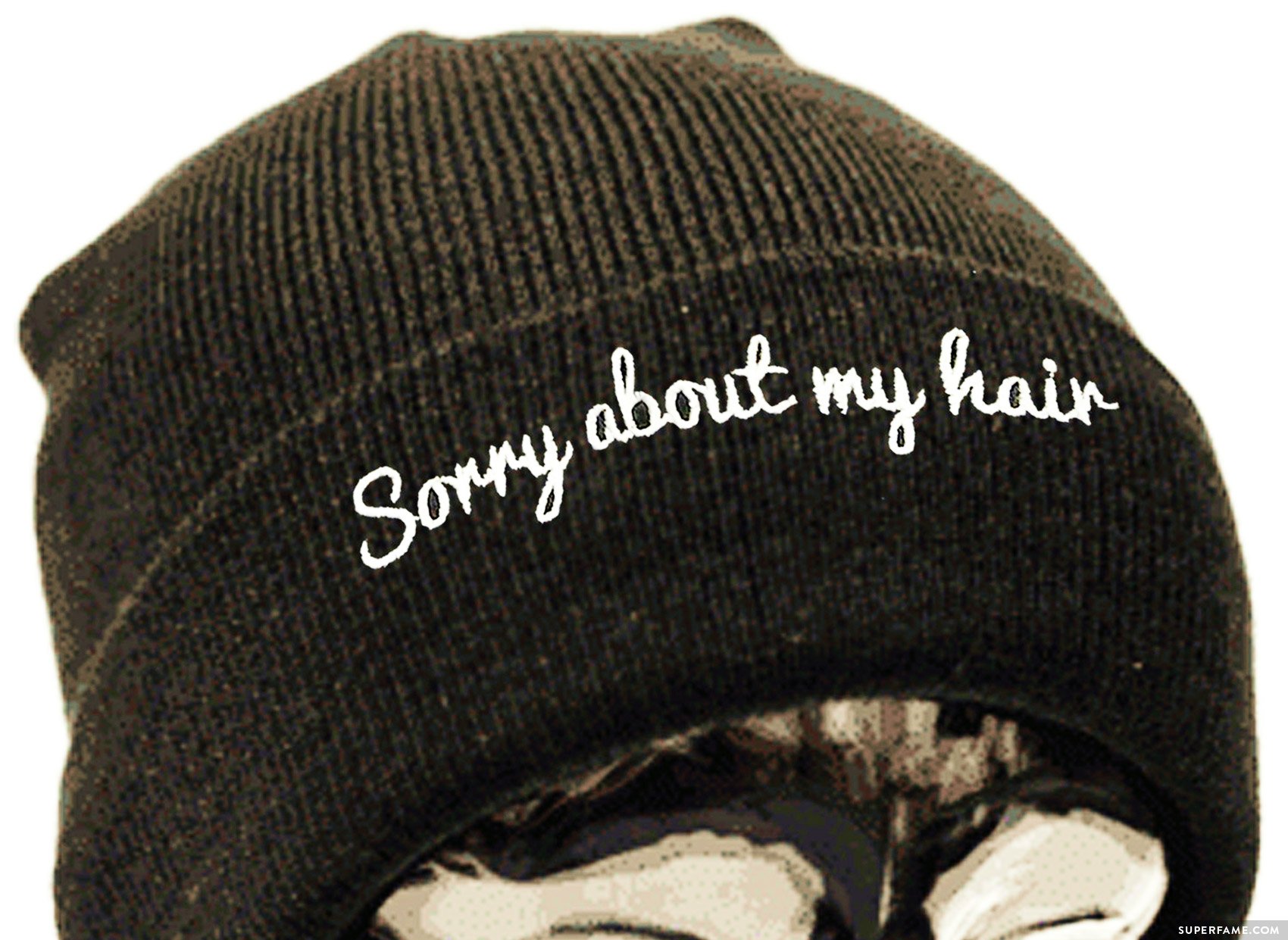 It was such a hit, that it sold out in less than 24 hours.
Fans Question Alfie
After releasing his beanie for purchase, many fans started to question Alfie.
DreamsofDeyes immediately noticed a striking similarity to her original design.
Many others also supported her, saying, "He completely ripped you off. They are literally exactly the same. You have some explaining to do, Alfie."
Do you think Alfie should have given Grace credit – or are Alfie's actions completely understandable? Comment below!