Christine Sydelko and Elijah Daniel infuriated fans of the Dolan Twins after they said Ethan and Grayson were "untalented" at the Streamy Awards.
Christine and Elijah's fans defended them, saying that it was all merely a joke and in good fun. However, Dolan fans disagreed and brought up their many past shady tweets about the boys, including ones about twincest.
The pair were unapologetic on Twitter in response to the furor and fired back at the stans attacking them.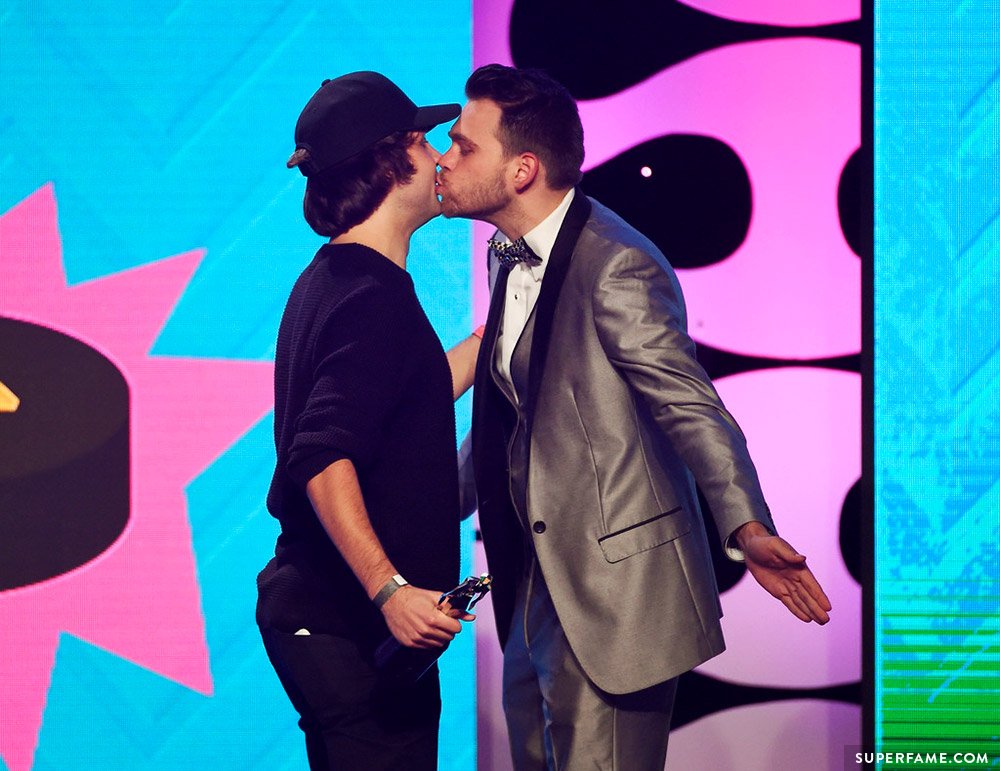 Christine Sydelko & Elijah Daniel 'Joke' About Ethan & Grayson Dolan's (Lack of) Talent at the Streamy Awards
At the Streamy Awards, the Dolan Twins won the category of "Creator of the Year", presented by JC Caylen and Mamrie Hart.
.@EthanDolan and @GraysonDolan are taking home Creator of the Year! @csydelko & @elijahdaniel accept the award on their behalf. #streamys pic.twitter.com/C6JojVtfgB

— Streamy Awards (@streamys) September 27, 2017
Elijah Daniel and Christine Sydelko decided to accept the award on behalf of Grayson and Ethan. Elijah joked that they had many similarities to the twins in his speech, like their shared "super hot" looks.
Christine then blurted out a jibe about the twins being untalented, which was co-signed by Elijah.
Christine & Elijah Have Disliked the Dolans for a Long Time
This is not the first time Elijah and Christine have shaded the twins.
Christine has often joked about Ethan and Dolan engaging in a sexual relationship with "creepy" tweets.
Elijah was always less vitriolic, but once said he "laughed out loud" in the Dolans' faces when he saw them move into his building.
Both of them have always thought that the twins lacked talent and did nothing.
Even way back in 2015, Christine already thought the twins were "awful".
However, she especially hated their fans.
Elijah & Christine Respond to Furious Dolan Twins Fans
Fans started attacking Elijah and Christine after their speech, but they did not care at all. Elijah said he was merely "joking" about the "Dolphin Twinks" and told their stans to calm down.
Christine decided to take on the fans themselves by replying to them.
She disagreed that the twins had comedic talent after fans tried calling their talent "comedy".
Although James Charles has sometimes gotten flack from the Dolan fanbase, fans were happy to see James defending them against Christine.
Christine agreed they-they were "hot" but did not back down.