Fleur DeForce recently filmed a shopping haul video where she shows off her "bargain buys". You can see all the stuff she bought below.
Fans are accusing her of being 'designer-obsessed' and 'materialistic' in the supposedly controversial new video where she looked for 'out of this world' Boxing Day discounts.
Additionally, many fans are not amused at her multiple leather purchases, and chastised her for supporting cruelty.
Despite Fleur making zero claims about affordability, many took the video as a personal attack and called her out for 'flaunting her wealth' and a 'rich lifestyle'. We're not quite sure what that means.
Fleur Mentions She Had Extra Cash after Returning a Coat Her Husband Got Her
"Mike bought me a coat that didn't fit, so I took it back," she says.
Fleur then claims that after she returned the coat, she used the money to fund the haul video.
If she did not increase her haul budget with additional cash, then the coat her husband originally bought her would have been around $1600-1700 USD – roughly the total cost of the items she displayed in the video.
Fleur Flaunts Her 'Bargain' Buys
"I love sales shopping more than anything else," she begins.
However, she might have sensed that the video might be controversial, and immediately says, "So, if you don't like that kind of video, then click off now."
Fleur throws around the words "bargain" and "sales" throughout the whole video – making some of her fans expect some down-to-earth, affordable buys.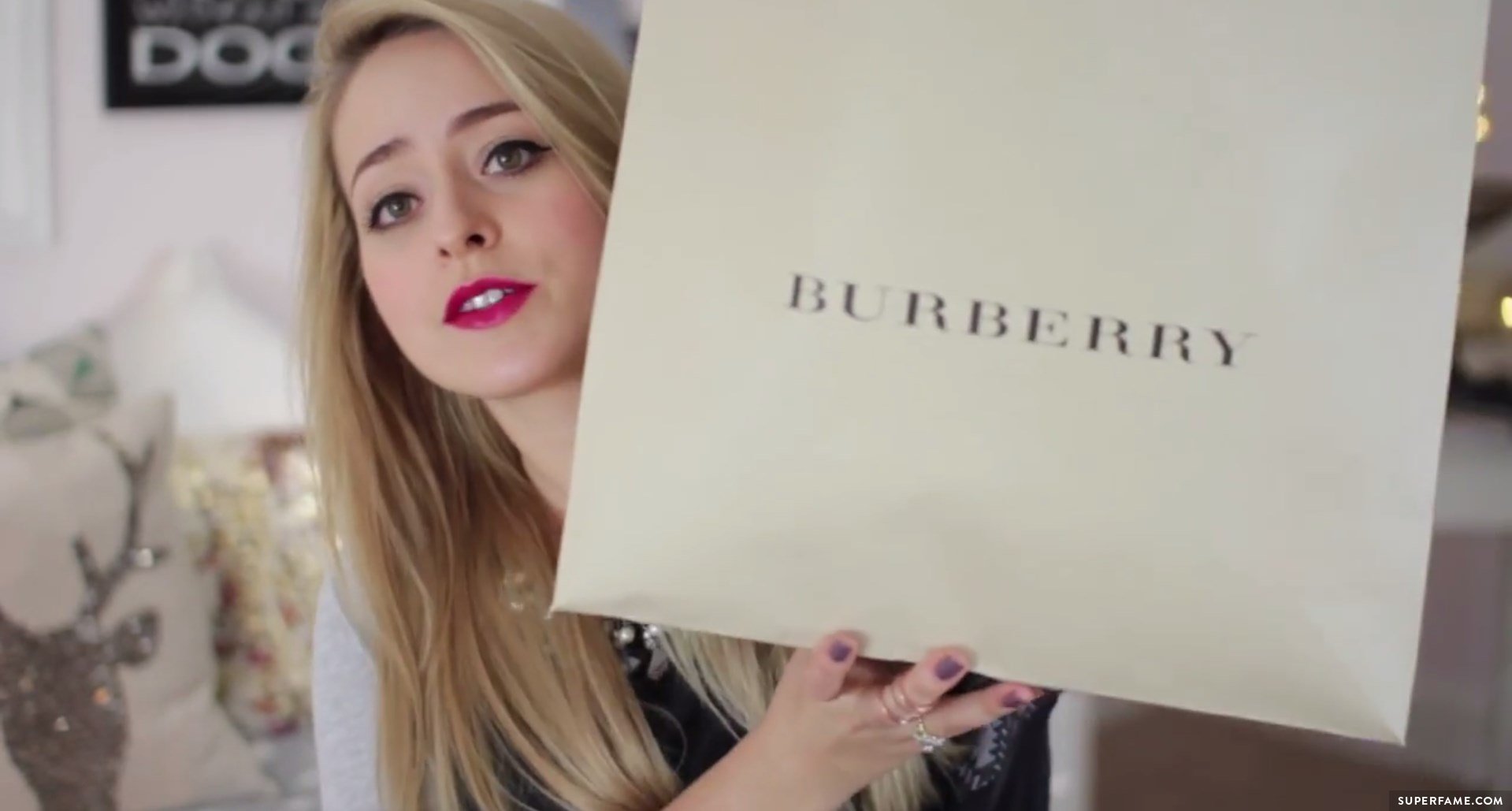 The first item she shows off is a red Burberry Brit coat at 30% off. While she does not mention a specific price, fans found that the coat was originally listed at £695, or $1065 USD – making her final purchase price possibly around $750 USD.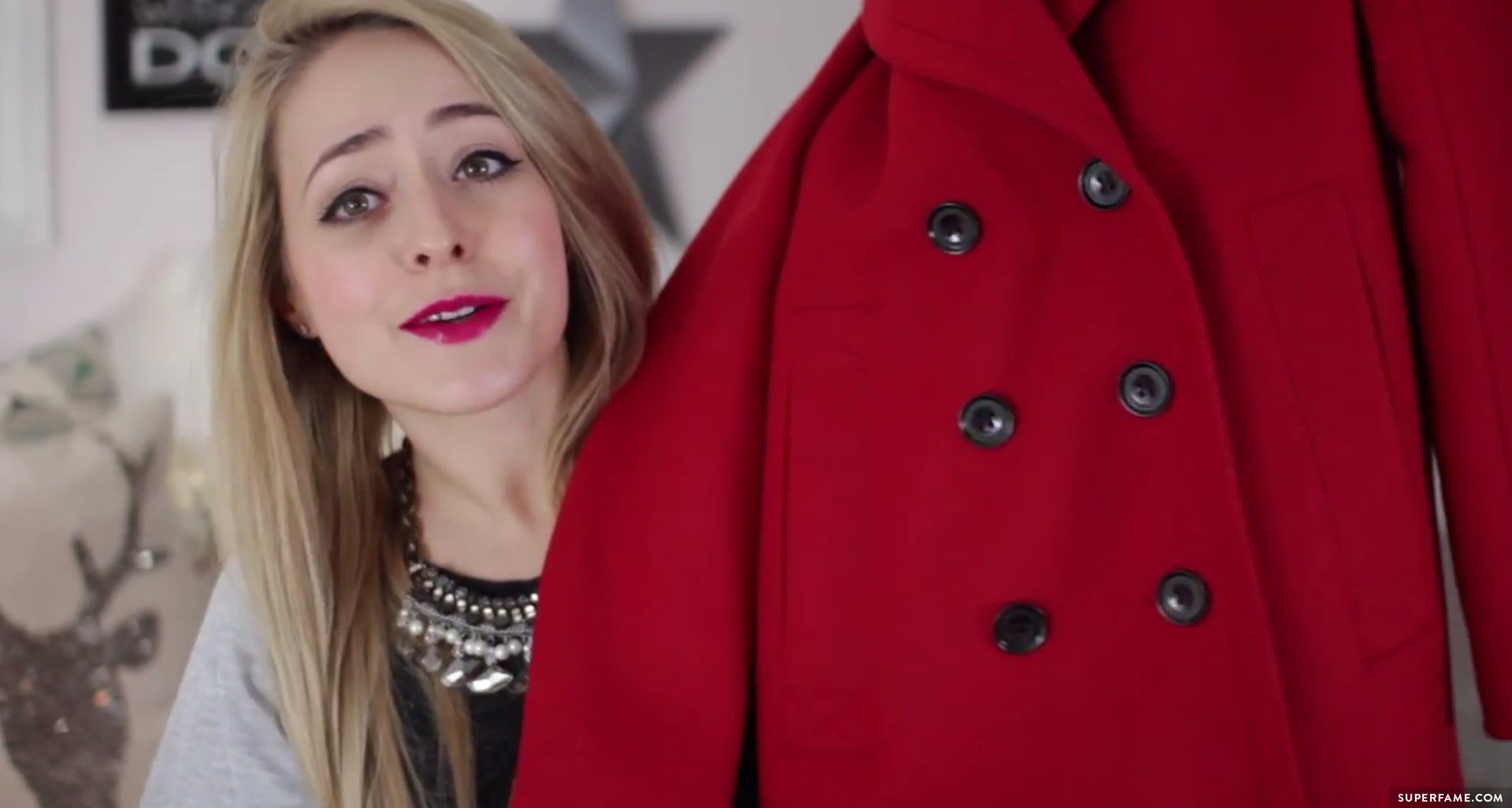 She shows off a $32 leather waist belt, a $51 print scarf, and a $77 silk shirt from Sandro – all significantly lowered from their original prices in the hundreds.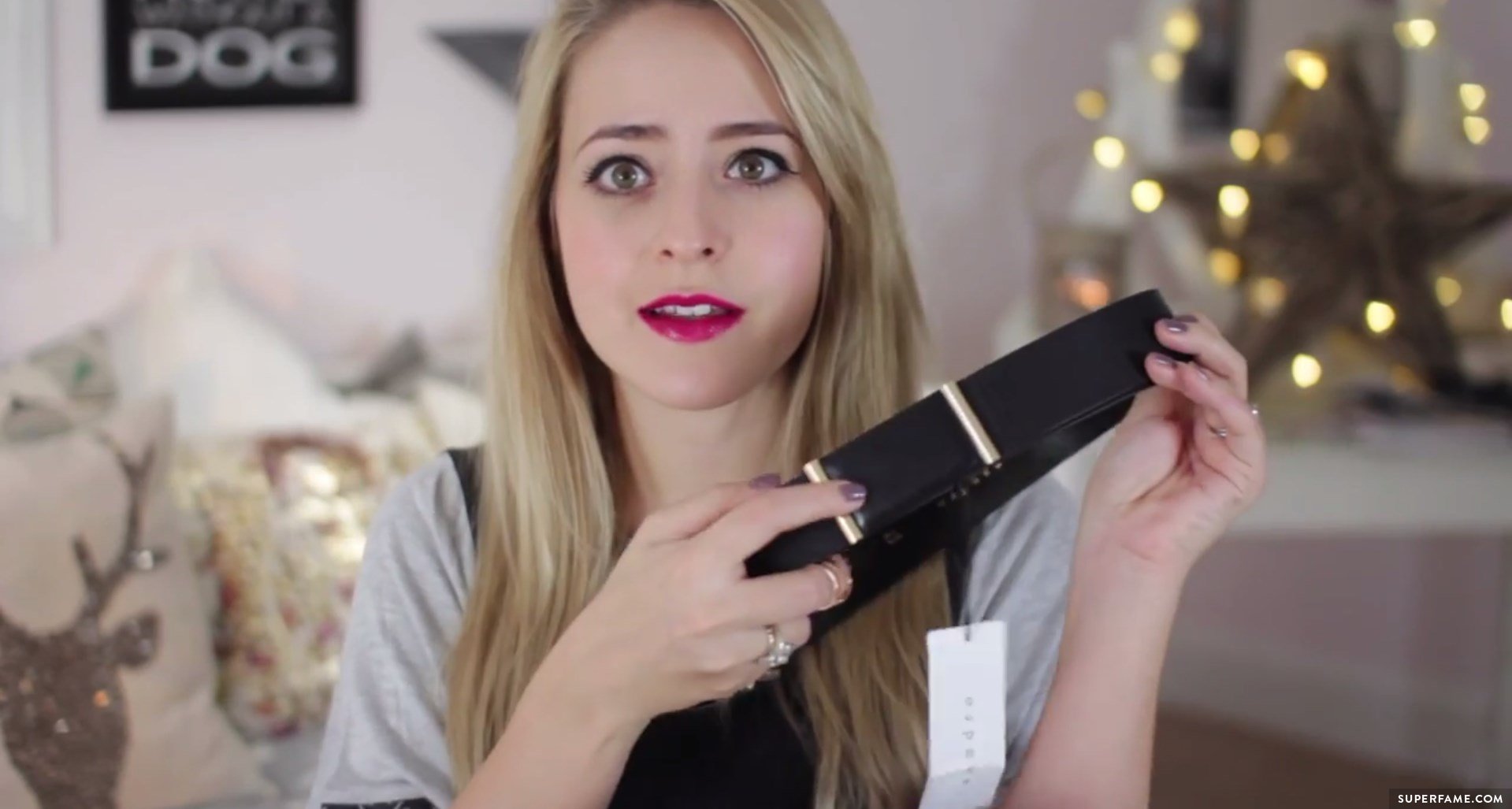 The pair of Yves Saint Laurent shoes she showed off were more than halved to a bargain $230 final price.
A Chloe wallet went from $460 to a mere $153.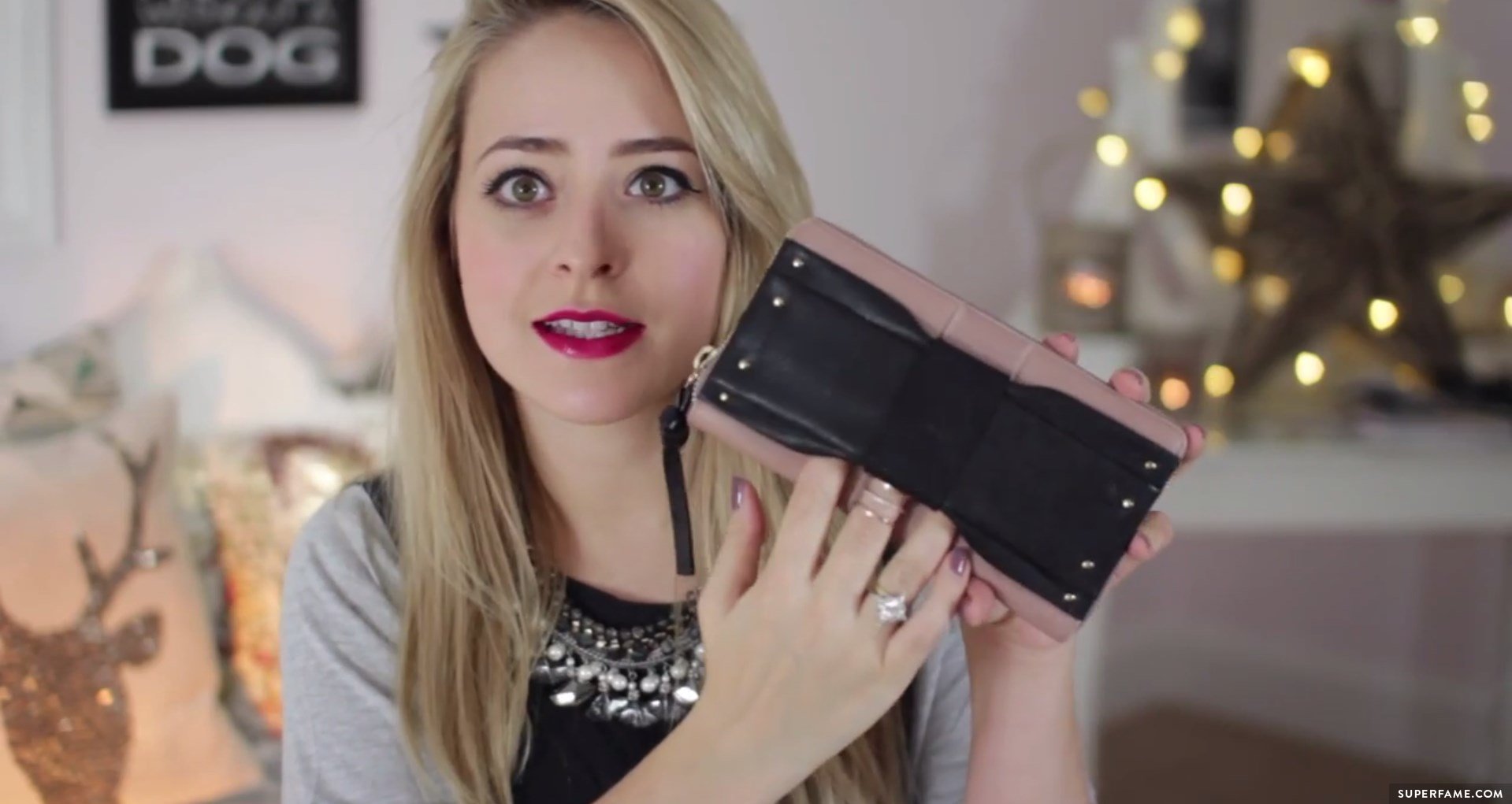 Some leather shoes from The Kooples went for half off from $307 to $146.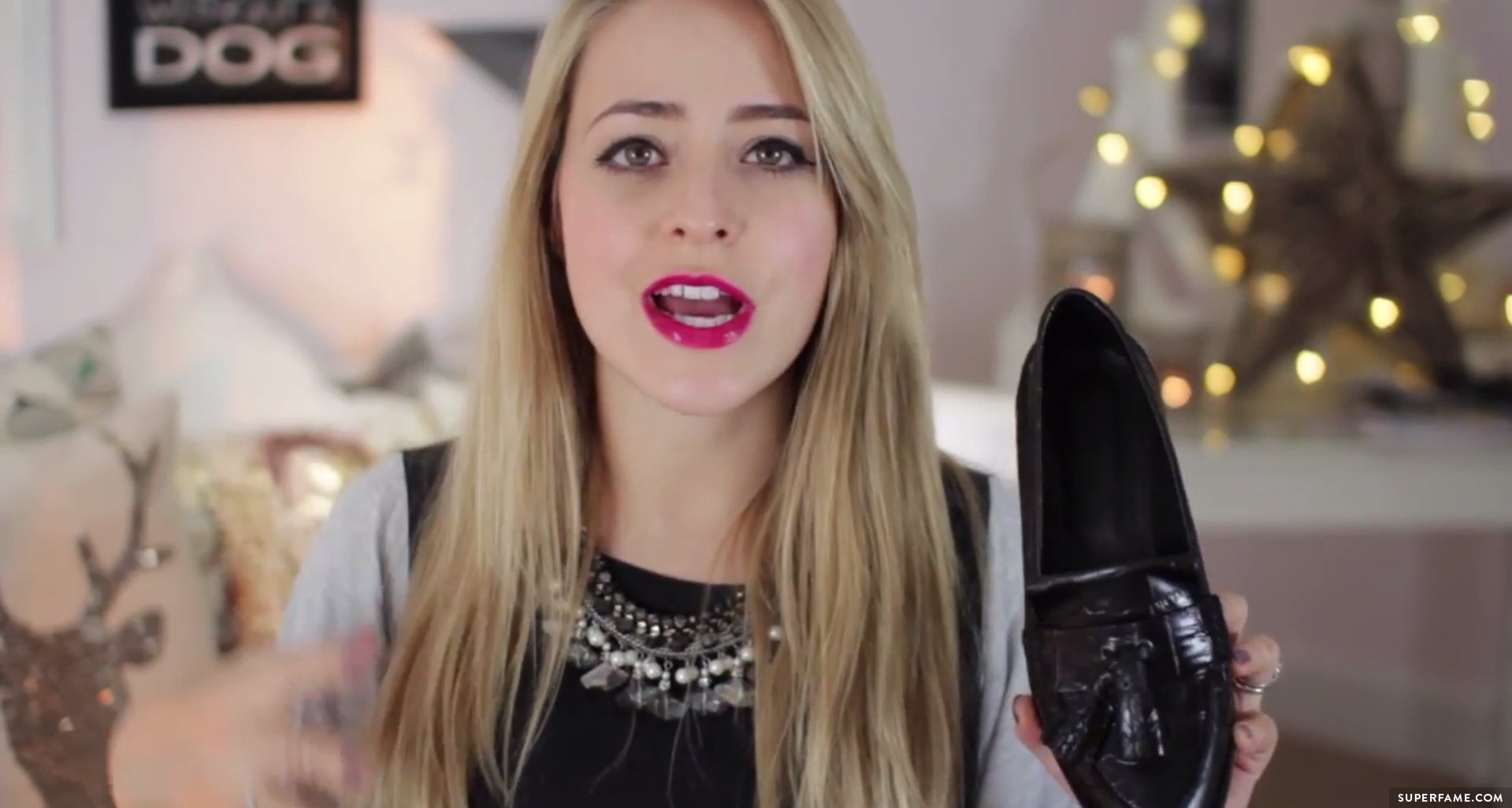 Fleur also got an All Saints Black Vala Hoody, originally listed at $230, which she says ended up 50-60% off, making the final total roughly $104.
A mini Anya Hindmarch burgundy bucket bag was reduced to $572 USD, but she ended up paying only $123 USD, as she already had credit.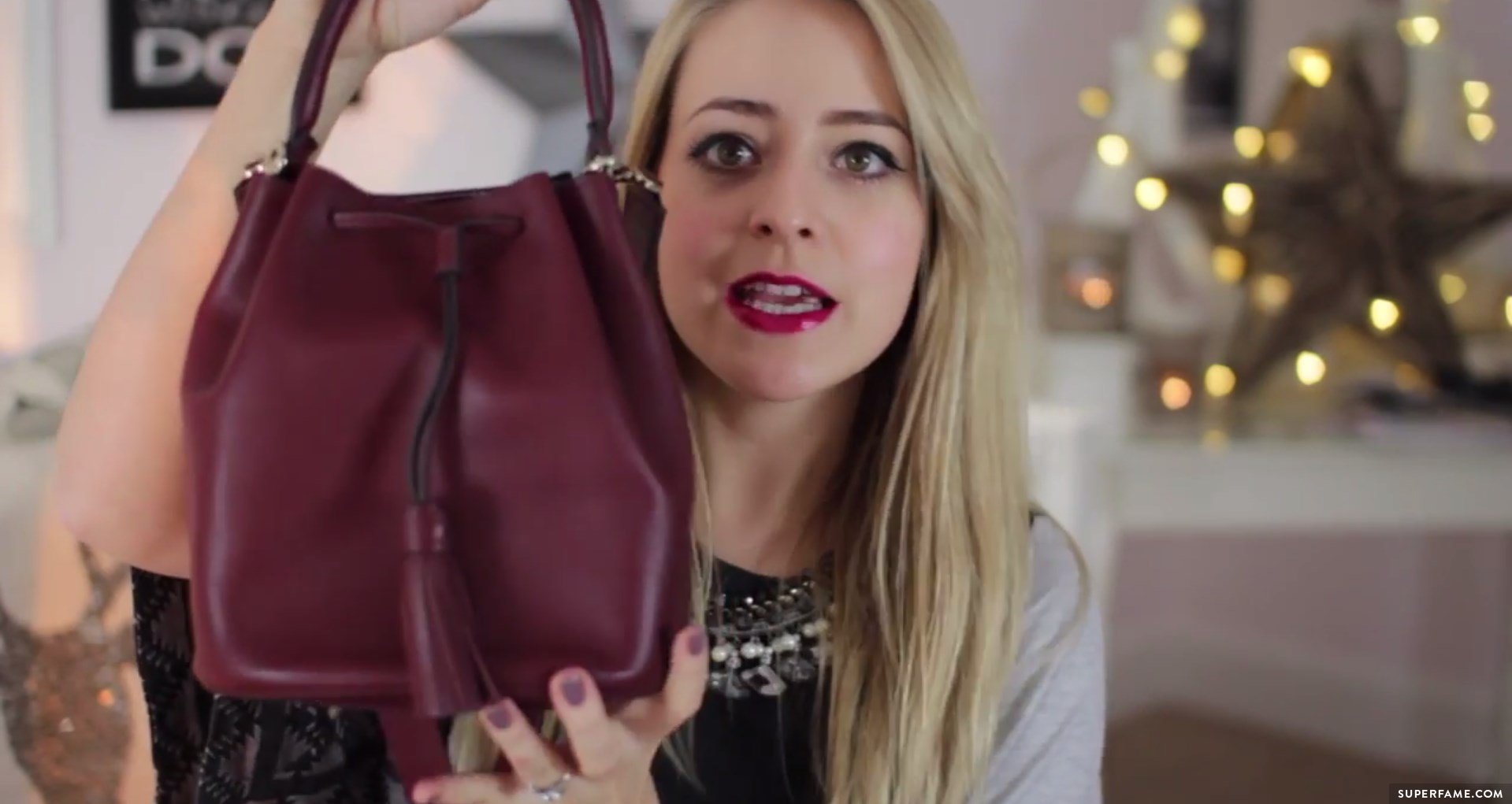 Since she didn't give the exact prices, or the discount percentages, for a few items – fans calculated the total to be somewhere between $1600-1700 USD.
"I absolutely love finding bargains," she said.
Her Fans React to the Bargain Haul Video
Many animal lovers were appalled at Fleur buying multiple leather products from "unethical" companies.
On the other hand, others took issue with her prices. "I actually unsubscribed because I am fed up of seeing a new designer bag in every one of your videos," one said.
A Michelle Phan fan called Fleur 'greedy' and begged for free stuff. " Can you do a giveaway instead of being so greedy? I see you don't care for your subscribers. Jesus Christ."
Another mentioned Fleur's charity trip to Africa, which she claimed was a complete waste, as Fleur did not 'appreciate' or learn anything from it.
However, many defended her. "Why are there so many butthurt vegans and broke a** b**ches hating? Get off your high horse," one said.
Most called the haters 'jealous' and 'hateful', saying she should be allowed to spend her own money any way she liked.
Is the video inappropriate, or is it Fleur's prerogative to do whatever she wants with her own money? Tell us below!