Gigi Gorgeous debuted a brand new puppy on her YouTube channel – while hitting back that people who make Instagram accounts for their dogs. "It's super lame!"
"I have recently come into the possession of a new puppy, and I absolutely love her!"
"Her name is Bella Princess. She is a Yorkshire terrier, and like my other two Yorkshire terriers – she is not supposed to be getting as big as they are. She is so loveable and so cuddly. She is only five months old."
She can barely hold Bella still as the dog climbs all over her.
"If you guys know what it's like to raise a newborn puppy – they are extremely energetic!"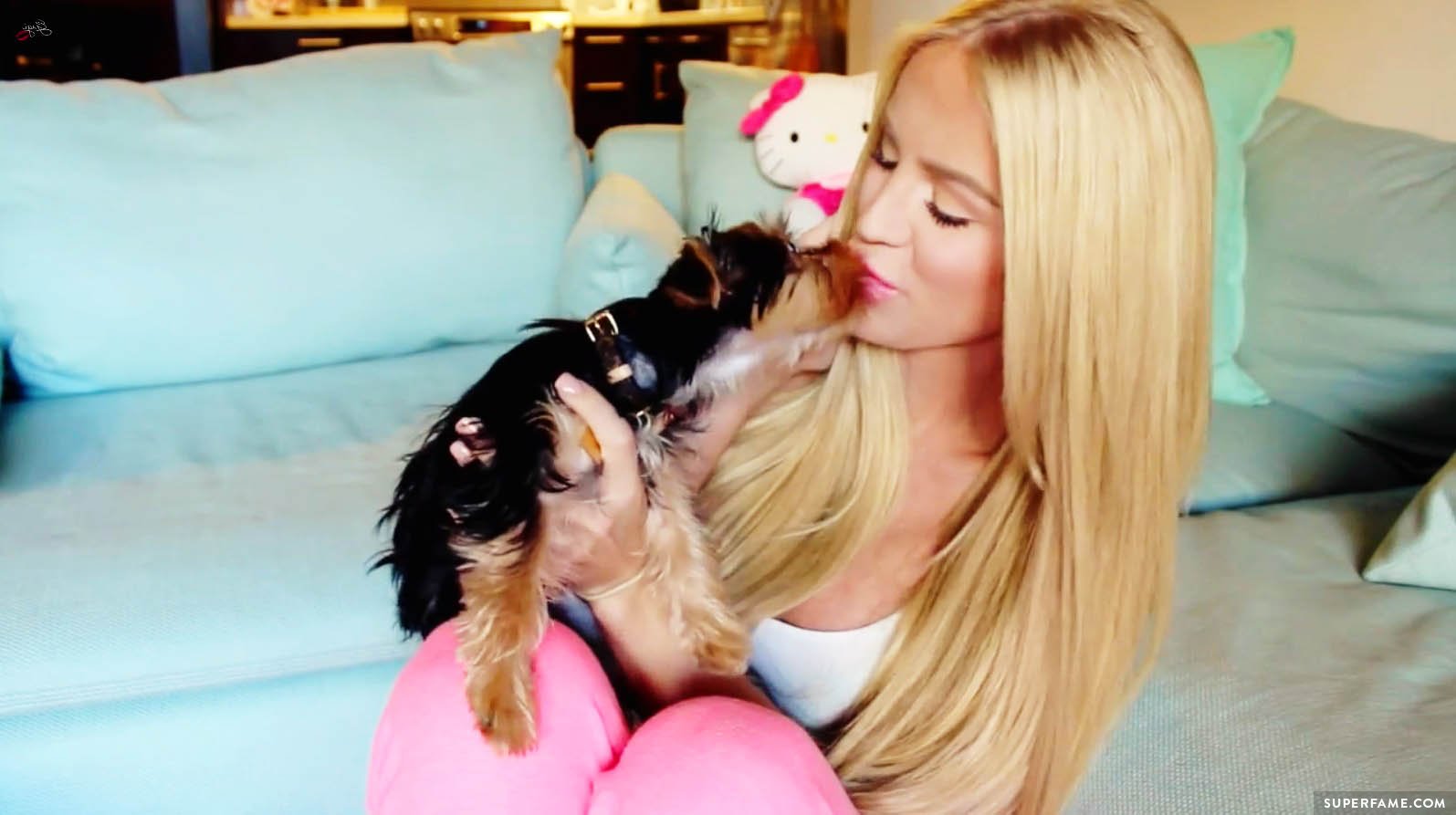 "Initially, I did not want to put her on my YouTube channel for a few reasons. One reason is that I already have two dogs that are on the internet. And I feel like sometimes, they don't want to film, and sometimes they are annoyed at the camera. You know, getting them to sit down and stuff like that."
"I just don't want to pimp out my kids."
"As you guys know, with this child, I have been much more conservative with what I put online. Maybe if you follow me on Snapchat, you might have seen a few videos of her."
"I feel she is coming into herself as a woman, and I think she is ready to say hi. Nothing crazy.
"I told you guys I would make a video of what she looks like, and here it is."
Gigi then asks her viewers some questions she has for dogs. "Is teething a thing for puppies? I'm asking, because she has chewed up so many cords, and so much of my stuff. No matter how many toys I buy her, she only chews she wants to chew – and it's usually human stuff. Usually my slippers, or cords or hair clips. My laundry hamper, corners of walls, little chair legs."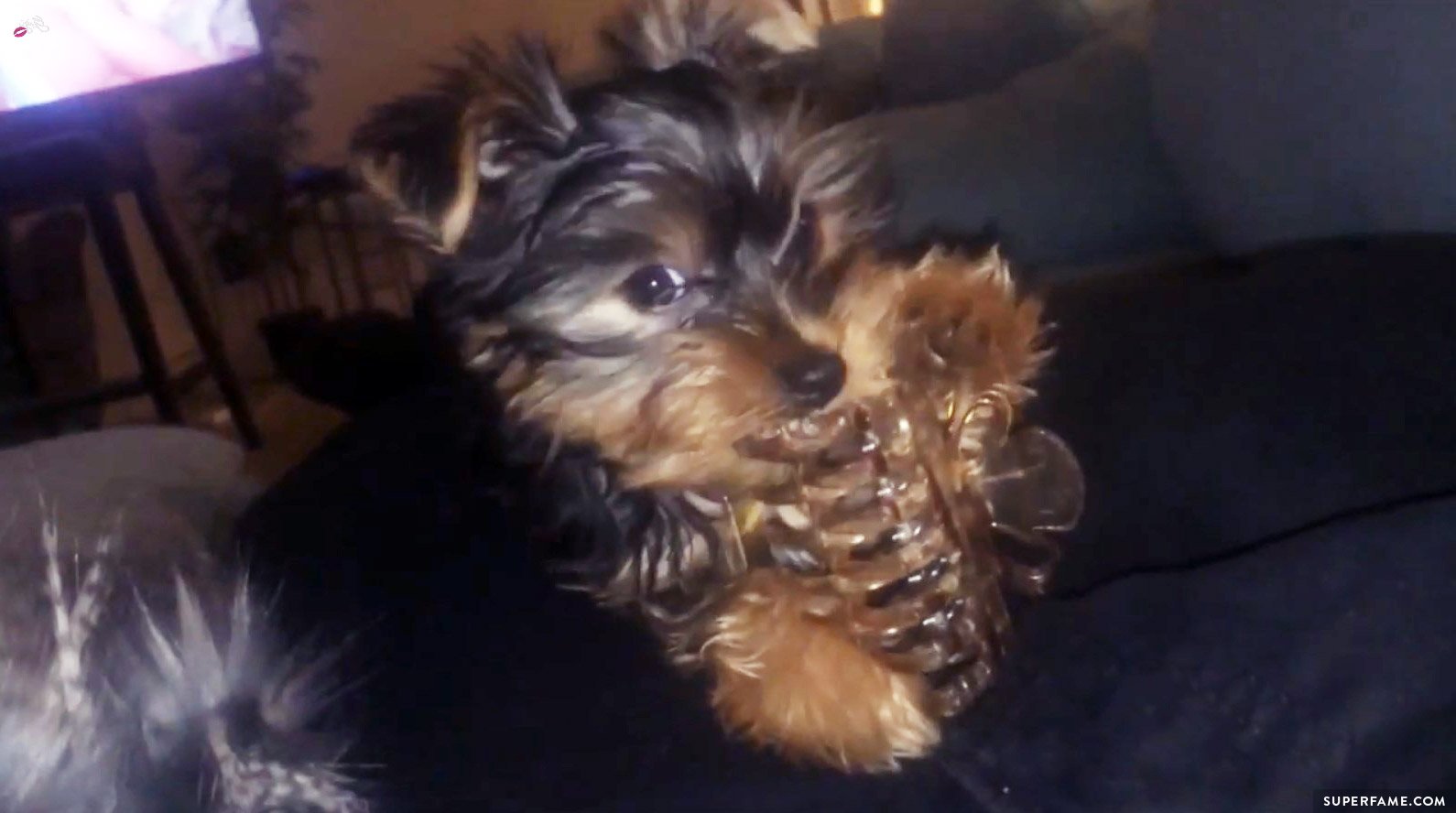 "What can I do about this? Is my puppy normal? Because I don't want her to do any damage to her teeth. I'm scared she is going to crack a tooth. I don't want to end up with a puppy with mangled teeth."
Gigi also hits back at claims that she'll be making an Instagram account for her dog. "No," she confirms. "I may do a lot of tacky ideas, but I feel like an Instagram for a dog is a little bit much."
"I am not sold with the idea at all – I think it's super lame. It's really weird to me."