Goodreads recently announced the nominees for the 2015 Goodreads Choice Awards!
The nominees were selected after Goodreads analyzed the statistics from their service.
You will have three different chances to vote. The Opening Round of voting ends on November 8. The Semifinal Round starts on November 10 and ends on the 15th. The Final Round will be from the 17th to the 23rd of November.
Here are the YouTubers Nominated for a 2015 Goodreads Choice Award
The Best Humor category is stacked with YouTubers.
Miranda Sings' Selp-Helf, Shane Dawson's I Hate Myselfie: A Collection of Essays by Shane Dawson, Tyler Oakley's Binge, Mamrie Hart's You Deserve a Drink: Boozy Misadventures and Tales of Debauchery, and Felicia Day's You're Never Weird on the Internet (Almost) are just some of the nominees in this category.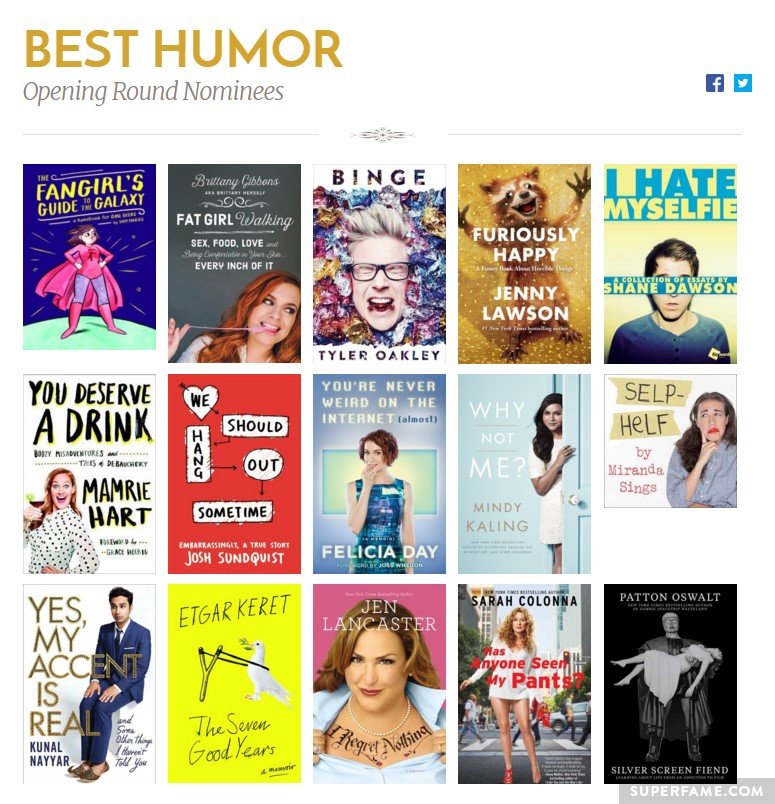 In 2014, Amy Poehler's Yes Please won in this category with 36,009 votes. Hannah Hart's My Drunk Kitchen: A Guide to Eating, Drinking, and Going with Your Gut was 4th with 18,620 votes.
You can vote in the Best Humor category by clicking here.
Connor Franta's A Work in Progress is up against Joey Graceffa's In Real Life: My Journey to a Pixelated World in the Best Memoir and Autobiography category.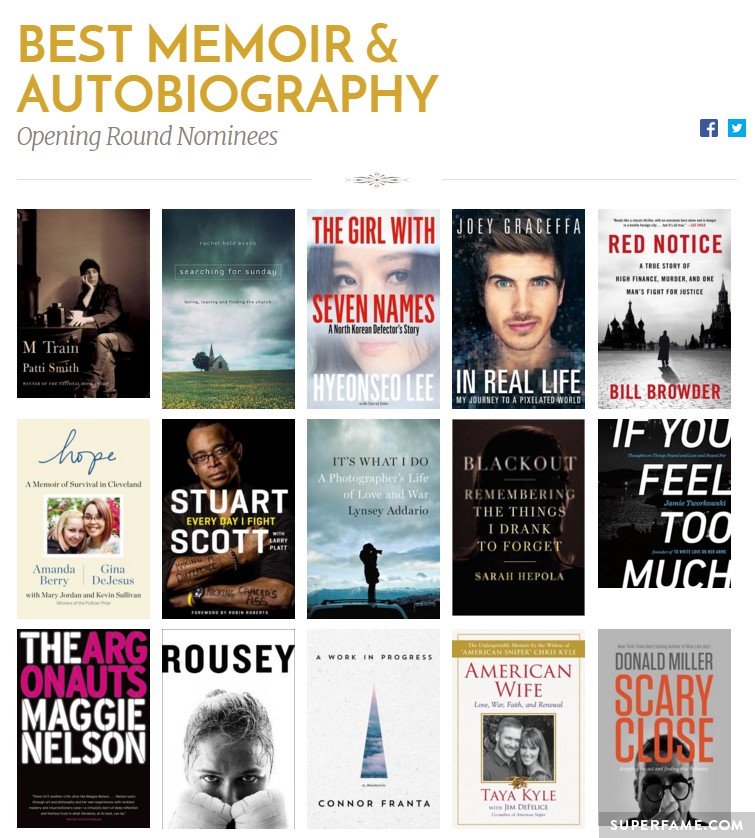 You can vote in the Best Memoir and Autobiography category by clicking here.