Hayes Grier was recently involved in a big crash that left him bruised and battered.
According to his publicist, Hayes was riding a dirt bike when he crashed! Hayes was ferried off to the hospital, where he is still recovering.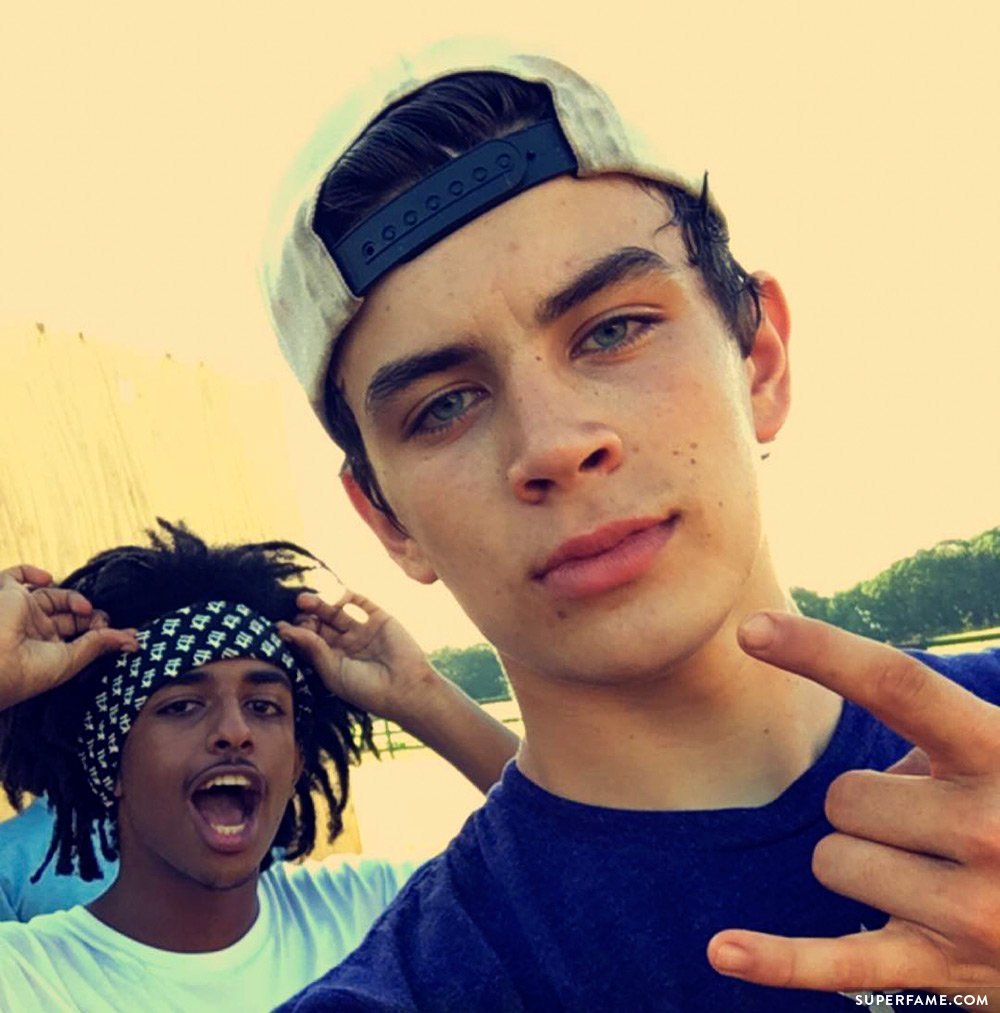 Nash Grier Announces That Hayes Was Hospitalized After a Crash
It's no secret that Hayes loves riding his various bikes. Before the accident, Hayes was on Twitter happily discussing mopeds.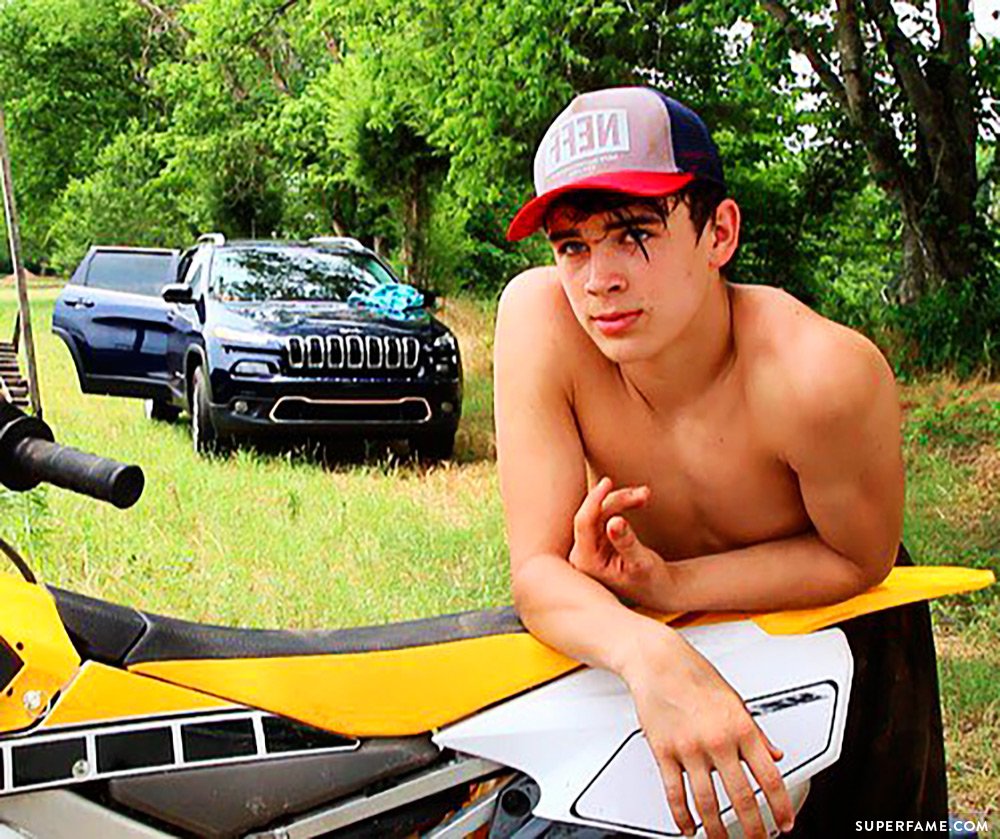 He told fans that he was back at the farm in North Carolina (where he will be shooting his reality series Top Grier). It is unclear if he was filming when the accident occurred.
After a while, Nash Grier went on Twitter to announce the sad news. He told fans that Hayes was involved in a crash – which nearly gave him a heart attack.
Nash urged fans to #PrayForHayes, and fans managed to trend it worldwide for hours! He said that Hayes was currently recuperating in a hospital.
He tweeted-and-deleted that Hayes was able to talk and move around. However, Hayes was still coughing up copious amounts of blood.
Nash also tweeted out a screenshot of a text message. Apparently, Hayes suffered a concussion, lung bruising and some fractured ribs. Ouch! Fortunately, Hayes had no internal bleeding – just some superficial bruising.
Hayes Grier is Still Alive
The next day, Hayes Grier went on social media to assure fans that he was completely fine (kind of). He posted a photo from his hospital bed with a thumbs-up sign.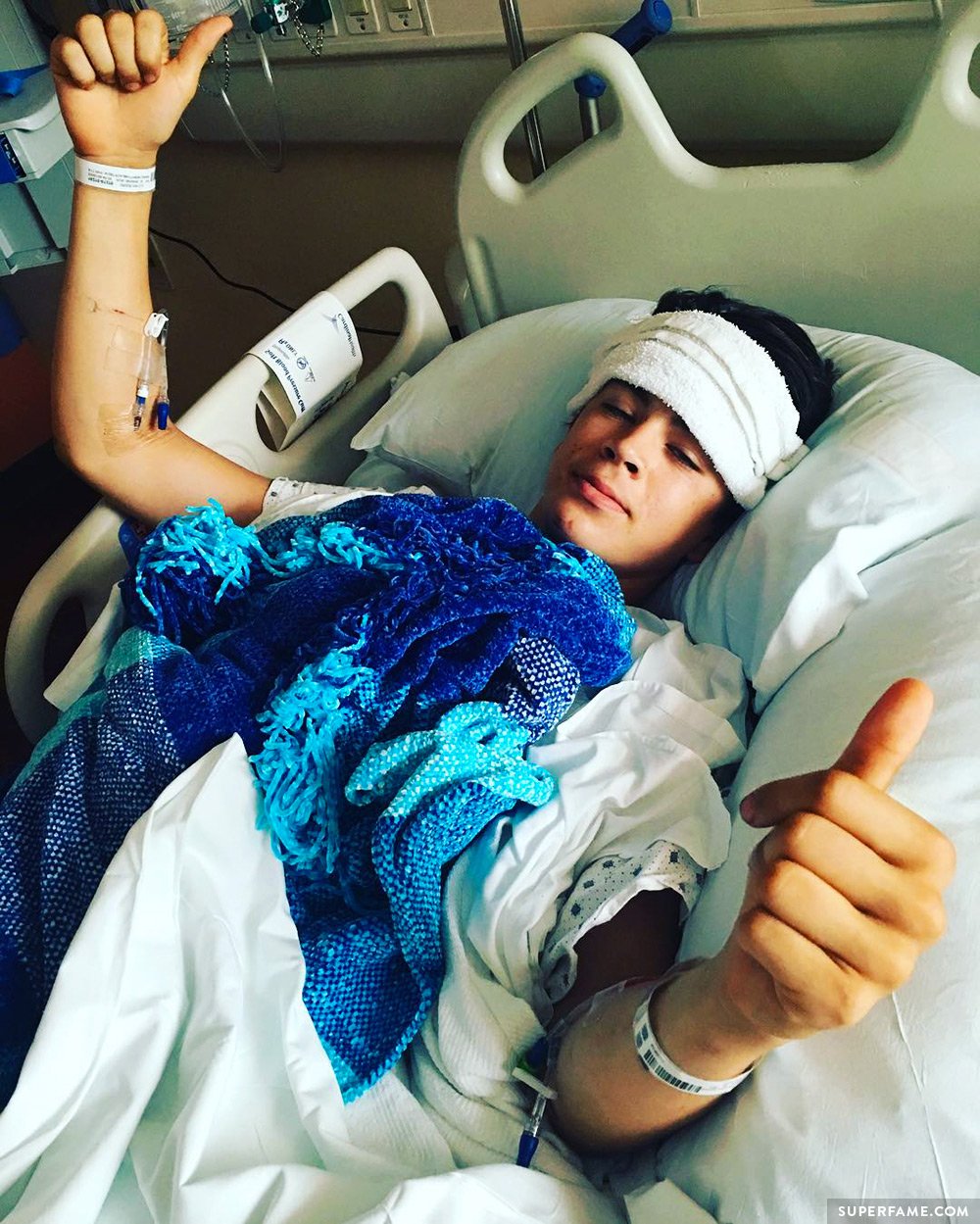 Fans & Haters Trend #PrayForHayes & #HayesIsDeadParty Worldwide
Haters and fans kicked off some dueling hashtags on Twitter, which both trended worldwide. Haters gleefully trashed Hayes in the #HayesIsDeadParty.
Hayes fans were disgusted. "So disrespectful!"
Hayes is expected to make a full recovery.