Hayes Grier's fans are currently going crazy trying to guess the identity of his mystery "lap girl".
A few days ago, Hayes was spotted on someone else's Snapchat getting close with an (unidentified) woman! Fans are wondering if the girl is his secret girlfriend – or just a pal.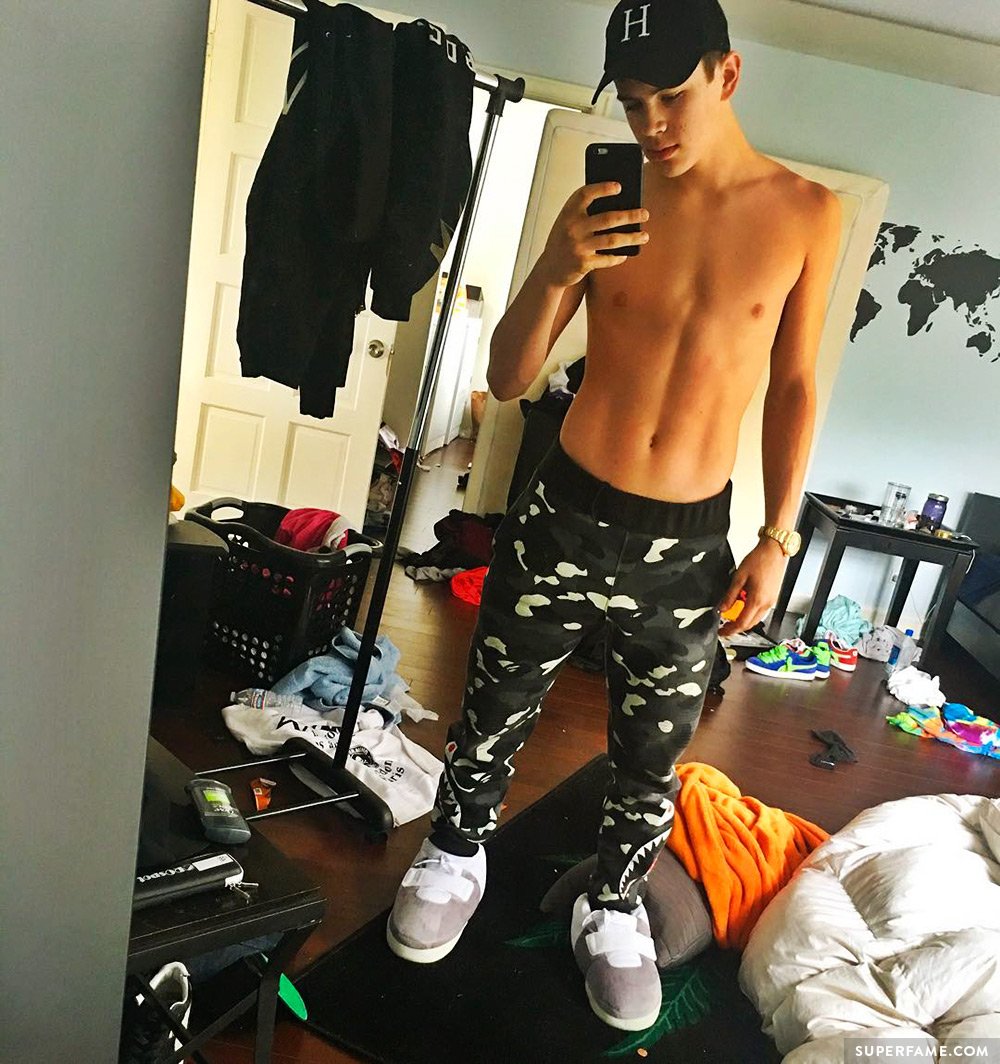 Hayes Grier Gets Close to a Mystery Girl on Snapchat
A few days ago, Hayes Grier was hanging out with Skate, Swazz and a few other people. The latter were supposed to be recording music, but judging from Snapchat, it appeared more like a smoky, chilled out weed session.
Willie Sosa was on Snapchat (his username is "waddlifekilla"), and filmed a split-second clip of what looked like Hayes Grier. Take a look at the video below.
For a few low-quality seconds, Hayes can supposedly be seen looking at a computer screen with a black-haired girl intimately draped over his thigh – with his hand around her waist.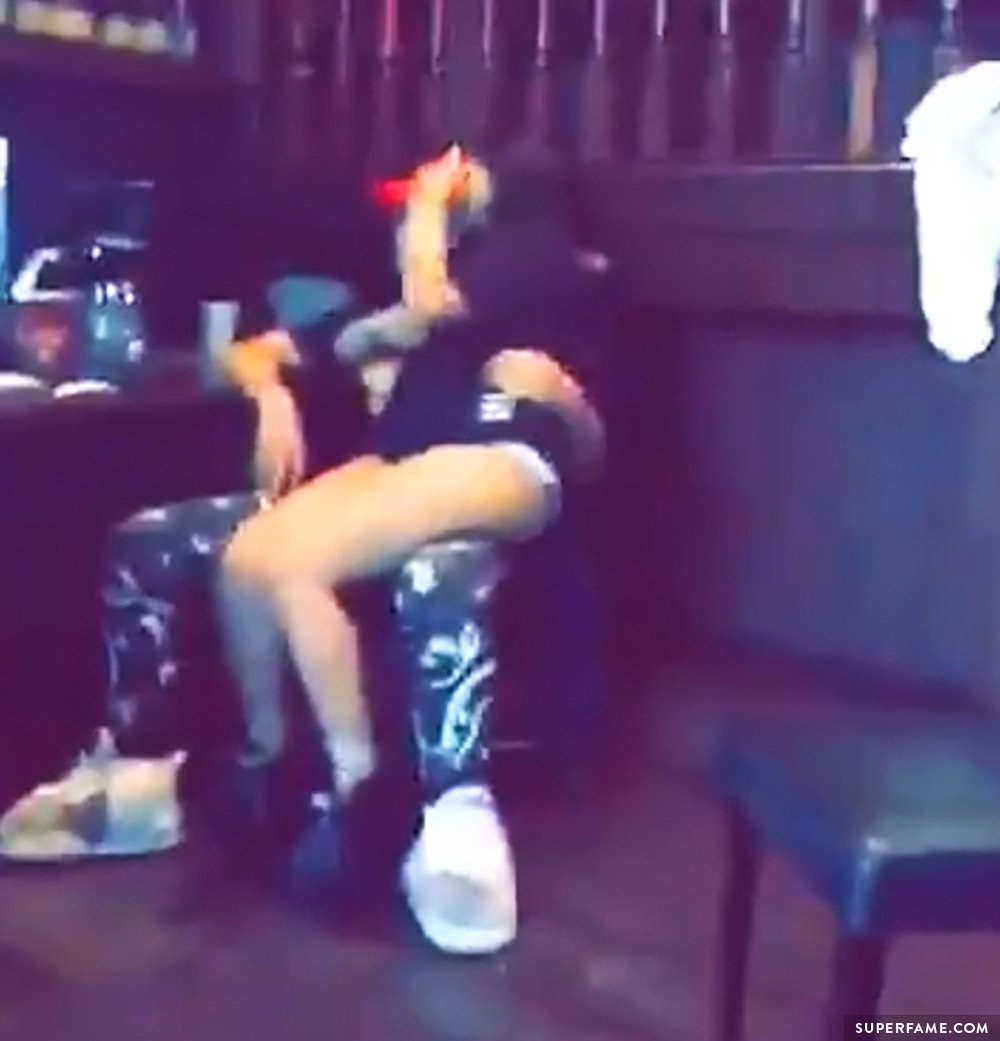 But why are fans so sure it's Hayes?
Why Do Fans Think It Is Hayes Grier?
Although the video was blurry, low-quality, and did not show any faces – fans immediately spotted Hayes because of his trademark look. If you follow Hayes, you are probably very familiar with one of his favorite outfit combos.
He enjoys pairing his camo shark Bape gear with his favorite red hat. Here are some of the times he was recently spotted wearing variations of the same outfit on Instagram.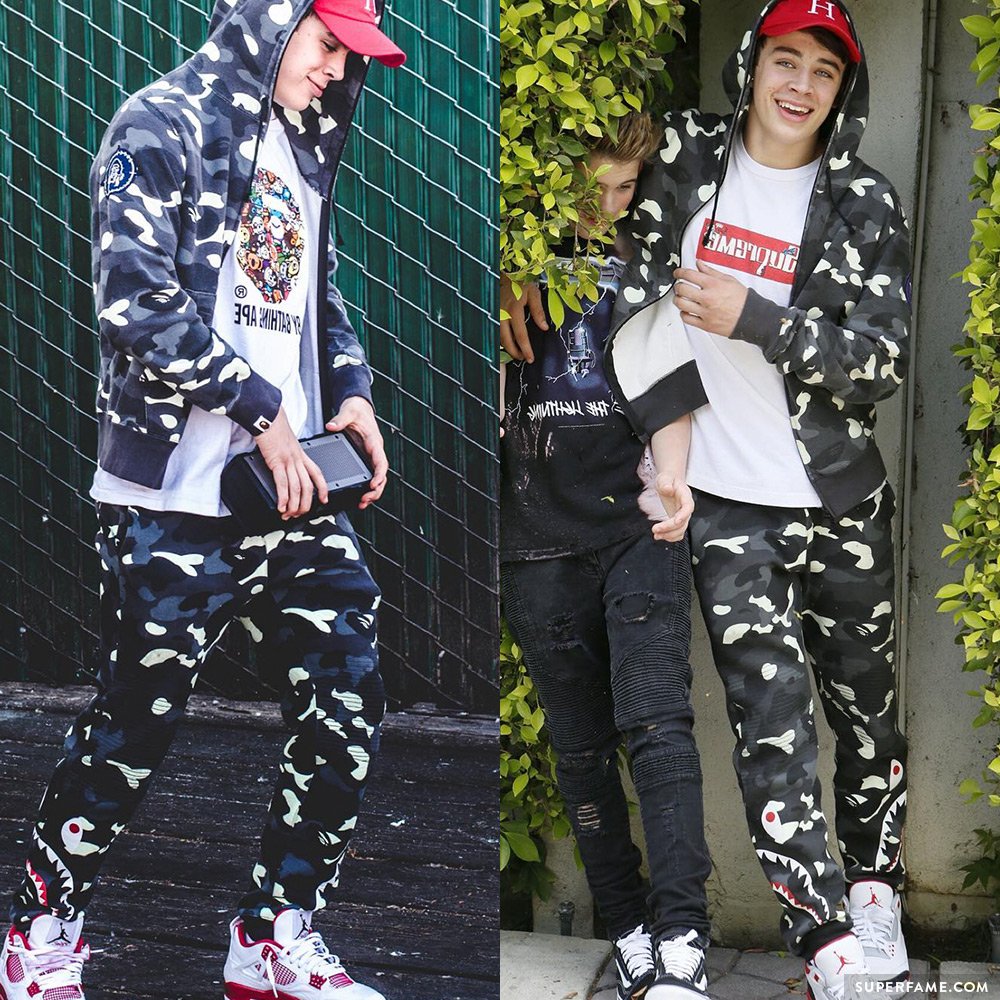 And here are some more!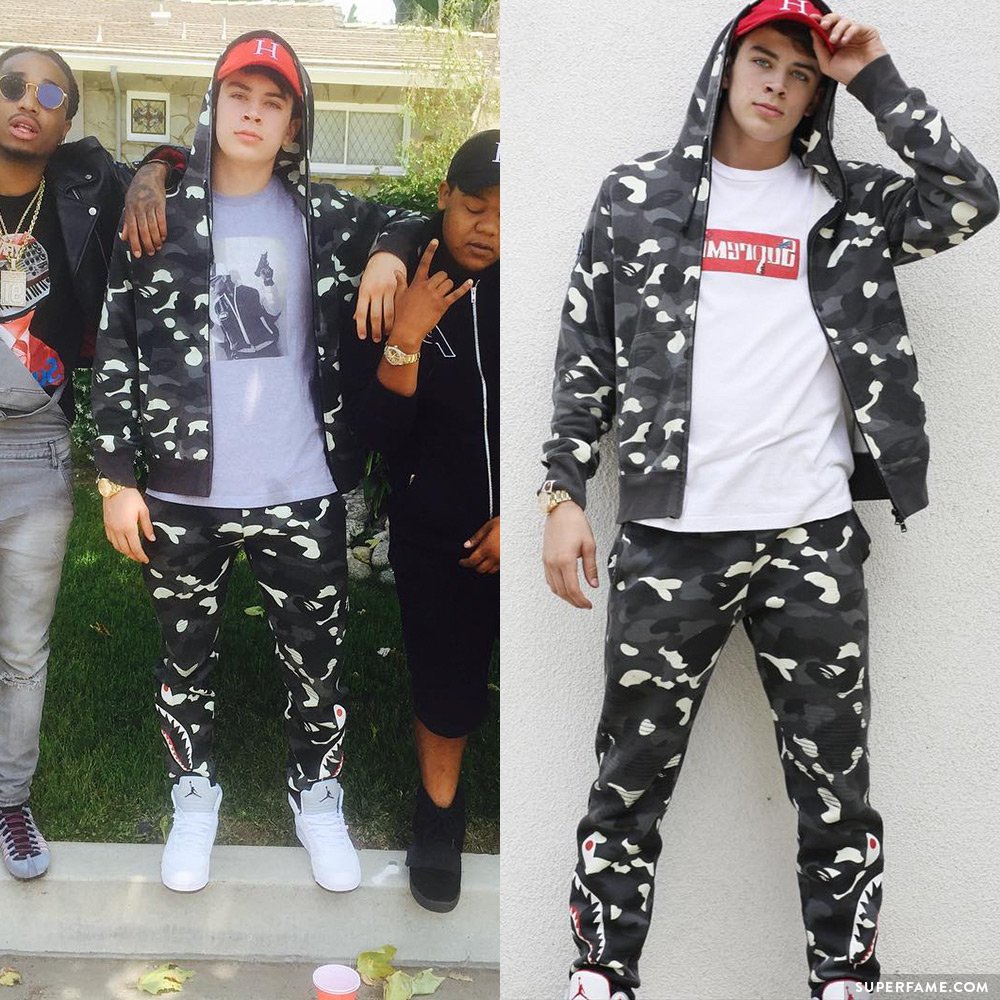 As of writing, fans still have not identified the girl.