The Emblem3 fandom is going through another upheaval after brothers Keaton and Wesley Stromberg appear to have ditched each other – in favor of new friend groups.
The X Factor USA group was previously Zayn'd by ex-member Drew Chadwick, after they were dropped by Simon Cowell – so fans are extra sensitive to any potential split.
Wesley Stromberg Often Hangs out With Kenny Holland, Nash Grier & Co – Without Keaton
Wesley has been hanging out with Viners for quite a while – and Kenny Holland appears to be his primary partner-in-crime.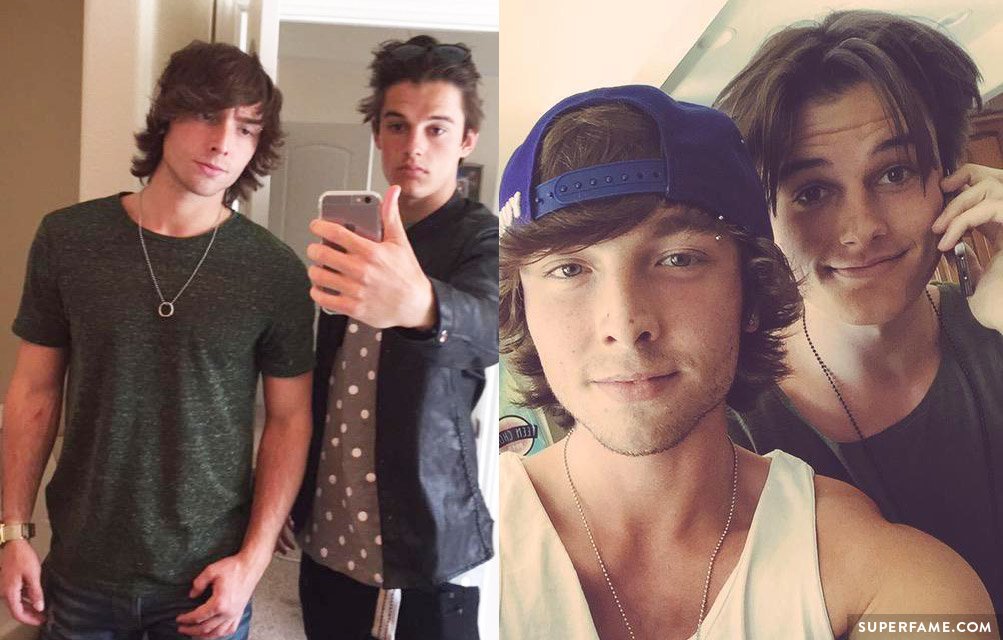 In fact, Kenny and Wesley even share dressing rooms. "Whoa! That's my wiener," Welsey shares in one Snapchat.
They even sing together (without Keaton).
Wesley also often hangs out with Nash Grier. Nash even posted a video of him snowboarding in Colorado alongside best friends Wesley and Kenny.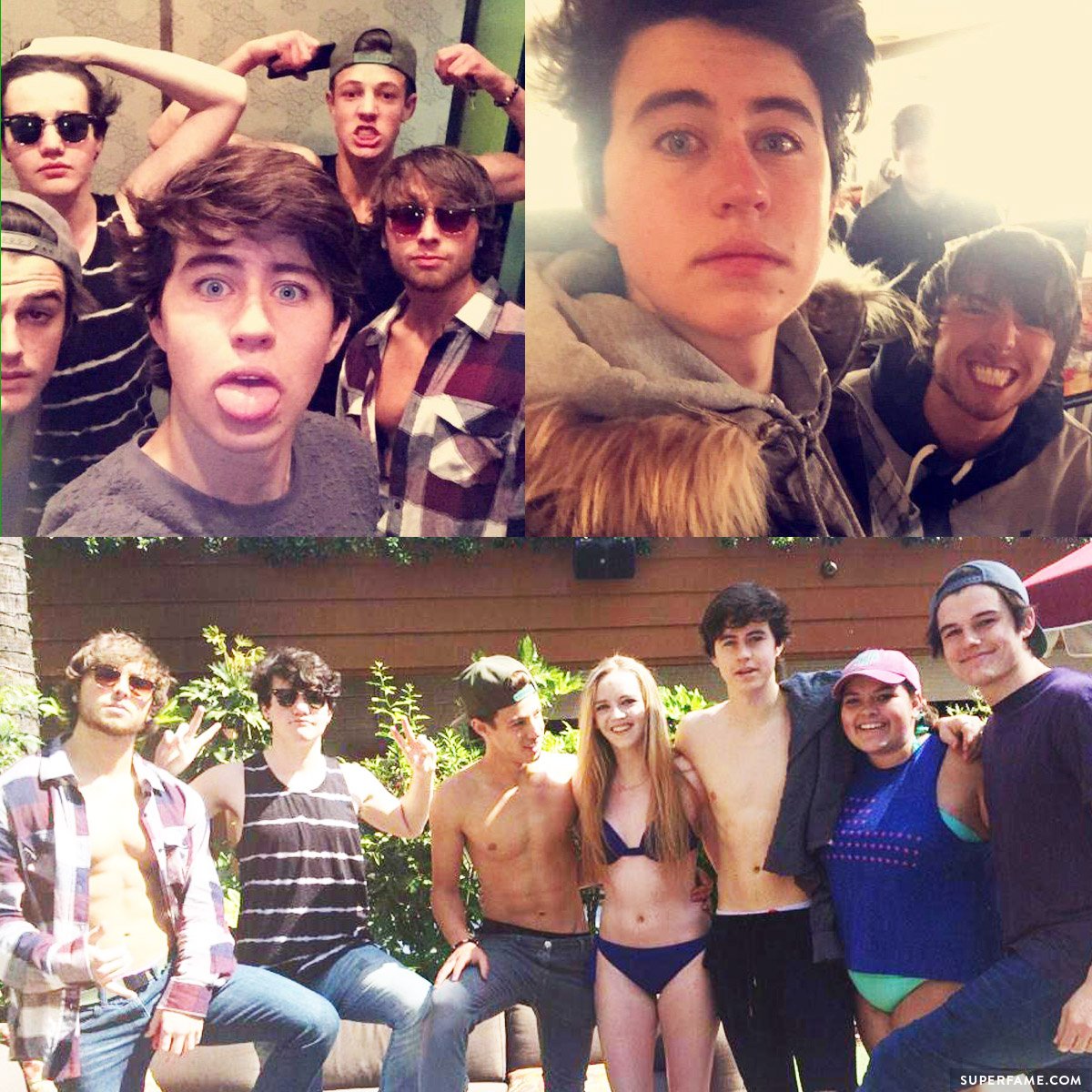 Wesley can often be seen hanging out with other Viners (and no Keaton in sight).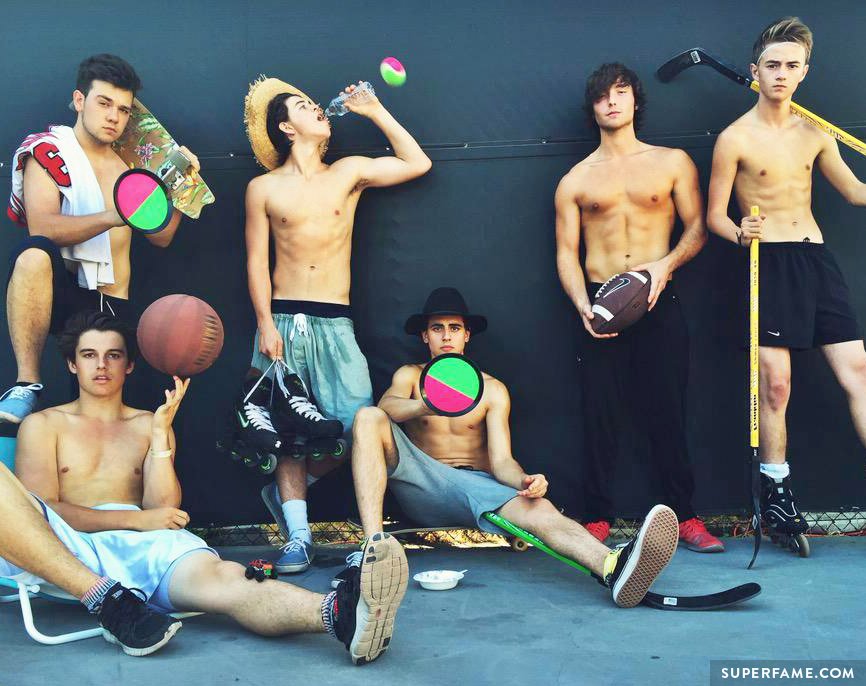 In fact, Wesley is now rarely spotted with his own brother.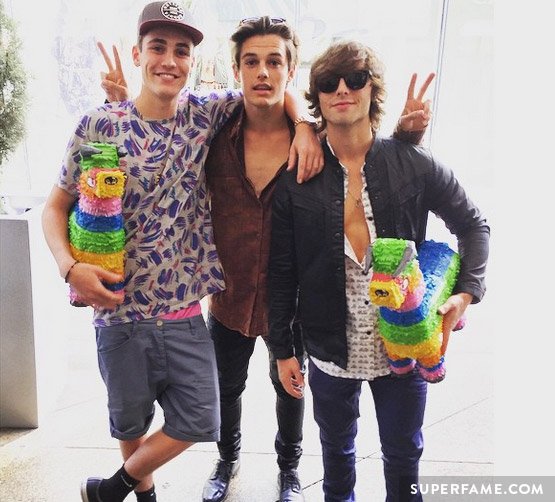 Keaton Stromberg Hangs out With Tyler Case & David Scarzone, not Wes
The feeling might be mutual, as Keaton Stromberg has also found a new group of friends.
Fans weren't happy when they saw Keaton was making music with David, instead of recording with Wes.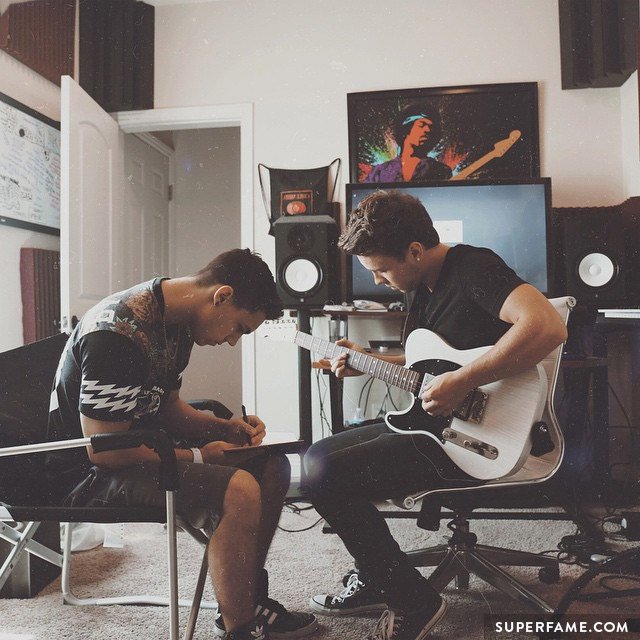 Even Keaton's YouTube channel is filled with videos alongside "best friend" Tyler Case (and no Wes).
DigiFest Announces Wesley & Kenny Holland's Appearance as a Duo
DigiFest recently announced that Kenny and Wesley would be appearing at DigiFest New York.
For some reason, they decided to pair the duo under the hashtag #KennyAndWesAtDigiFest.
Fans were furious that Wesley was being paired with Kenny, and not Keaton (whose attendance is still under question, as of writing).
Furious Fans React to the Wesley-Kenny Friendship
Fans definitely are NOT happy about Kenny and Wesley being best friends.
The majority of fans simply assume that Wesley is the one ditching Keaton, and are not happy with him. "I hope one day Wes realizes how s***** he treated Keaton," an angry fan tweeted.
Others suggest Keaton might have left Wes, instead.
Others targeted Kenny Holland, "Thanks for ruining Emblem3's life, idiot!"
Fans Mourn Emblem3 With the #WeMissWesAndKeats Hashtag
Although Emblem3 is not actually officially "over", fans are still distraught over the apparent split between Keaton and Wesley.
Scroll through the gallery below to see Wes and Keaton together again!
[tps_title]
1. Drew, Keaton & Wes Together
[/tps_title]
[tps_title]
2. Wes Snaps A Shocked Keaton
[/tps_title]
[tps_title]
3. Keaton With Shirtless Wes
[/tps_title]
[tps_title]
4. Brothers in a Car
[/tps_title]
[tps_title]
5. Emblem3's Naked Stunt
[/tps_title]
[tps_title]
6. Emblem3 Like Peace
[/tps_title]
[tps_title]
7. Keaton & Wes Play Around
[/tps_title]
[tps_title]
8. Wes Hugs Keaton
[/tps_title]
[tps_title]
9. Keaton & Wes Take a Selfie
[/tps_title]
[tps_title]
10. Wes Plays With Keaton's Cheeks
[/tps_title]
[tps_title]
11. Brothers Laughing
[/tps_title]
[tps_title]
12. Wes & Keaton Hug it Out
[/tps_title]
[tps_title]
13. Wesley & Keaton: All Smiles
[/tps_title]
[tps_title]
14. Together on the Stage
[/tps_title]