Joe pranks a wet Caspar, and gives him a "Flour Shower" – but fans are skeptical of their latest foray into the prank video category.
Update: Caspar Lee has just posted a video of Joe "naked" in the shower below, as revenge.
Update: Caspar Films Joe Nude in the Shower, Multiple Times, in Retaliation
Caspar and Oli White watch as Joe scrubs himself clean, as they play various shower-related pranks.
Joe Barges into Caspar Lee's Shower
If there's one thing that people that watch prank videos don't like – it's being duped. When pranksters like Vitaly or Jack Vale get caught faking videos, like when they hire actors to play cops – commenters go a little crazy.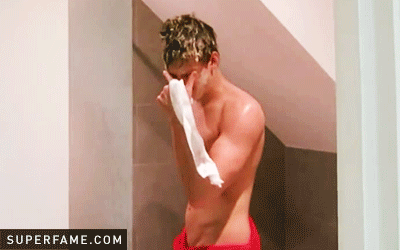 It's therefore no surprise that Joe and Caspar's latest attempt in a string of prank videos is also coming under scrutiny for its authenticity.
The video begins with Joe setting the scene. "I've just got back into the apartment to find that my roommate is in my shower, again," Joe says.
"He goes into my shower without asking me. He says my shower is always nicer than his, is always warmer – it flows better. I don't know what he's going on about, but I keep coming back to find him using my shower. Quite frankly, I've had enough of it. So Caspar, today, I'm getting you back. Today, Caspar, you're going to have a Flour Shower."
Joe rummages through his cupboards to find a sack of flour, and enters a bedroom where Caspar can be heard singing. Joe tries to unlock the bathroom door, and fails. "Aw s***, it's locked."
Joe then grabs a coin to sneakily unlock the door, runs in, and dumps a bag of flour over Caspar's shocked and naked body (which Joe thoughtfully censors with pixelation).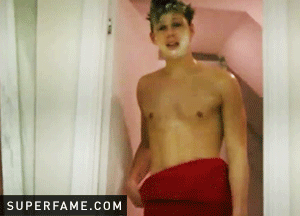 A wet, towel-clad and nude Caspar then furiously declares, "I'm going to get you back so badly you have no f****** idea! Fuck you! You're such an idiot. You wanna see who's an idiot, you are!" Caspar flings toilet paper at the camera in a spectacular diva fit.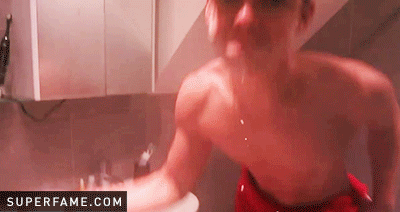 Joe is upset, exclaiming, "He ruined my mirror, oh my god, you're such a d***!" (Clearly forgetting he allegedly barged into his friend's shower, dumping flour on his head.)
"Use your own shower," Joe announces, while running back into the bathroom for Round Two.
"I'm going to get naked," says Caspar, as the camera shuts off – to the disappointment of thirsty fans in the comments.
Commenters React to the Prank
Commenters didn't hold back their opinions on this prank video. Many were just not buying it.
However, many commenters did not care about the authenticity of the video whatsoever, and instead chose to praise Caspar's v-line and abs.
Even The Flying Spaghetti Monster gave a great review.