Jacob Sartorius is going on a worldwide (and national) tour called The Last Text World Tour. The moment you have been waiting for has finally arrived!
Unfortunately, he's only going to be visiting Europe in this first leg. However, he told fans that more locations will be announced later.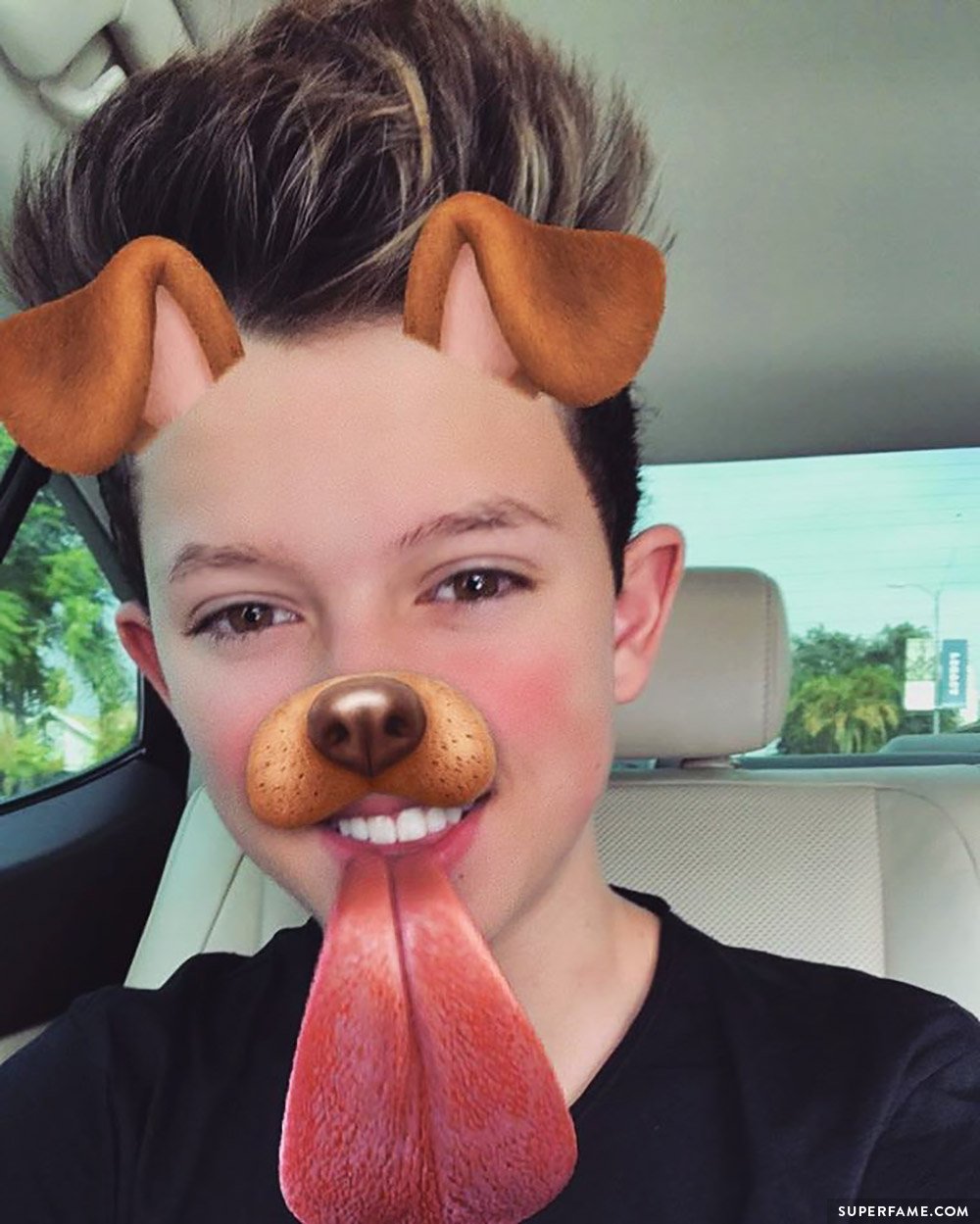 Jacob Announces The Last Text World Tour – Where Can You Buy Tickets?
"Hey! What is up, everyone? Jacob's here!" Jacob exclaimed in his tour announcement video.
ARVE Error: API endpoint returned a 403 error. This can occur when a video has embedding disabled or restricted to certain domains.
Jacob told his fans that he had a fantastic time performing for them throughout the year. "Now… what better way to start 2017 than to tour every month?"
"I am so excited," he exclaimed. "I am already packed."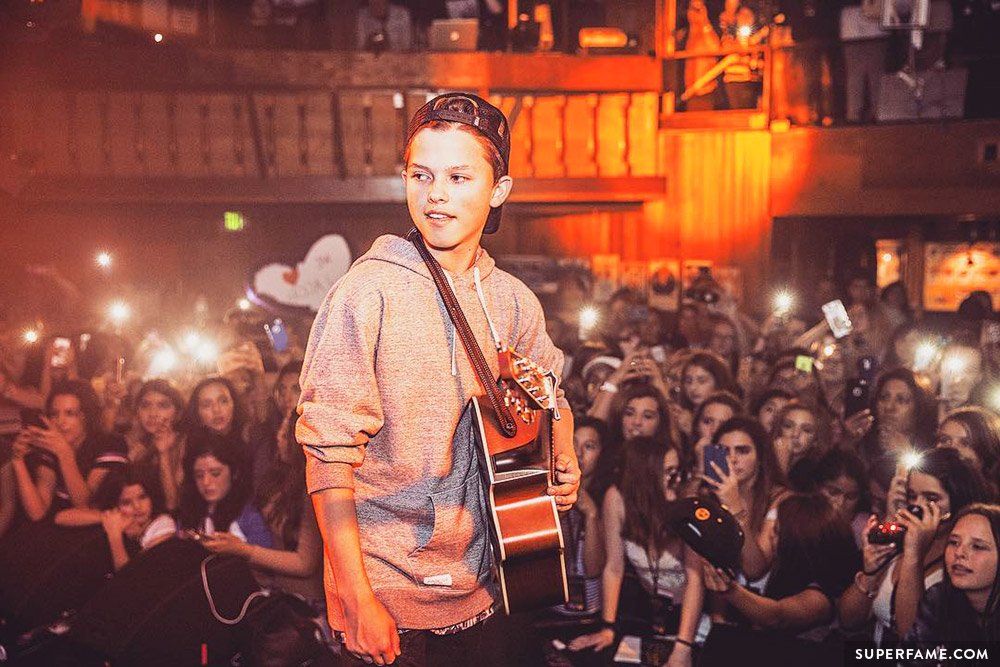 Visit Jacob's official website over here to see all his tour dates and to actually buy tickets. Some cities are already on sale, but some others are not.
You can get General Admission tickets and VIP Upgrades. Depending on the location, Jacob's GA tickets are around $25 USD. If you decide to upgrade to VIP, you will be able to join the VIP meet-and-greet.
There's also something called the "Inner Circle Upgrade", which is a VERY limited upgrade that will allow you to have lunch with Jacob, watch him perform the sound check, receive various souvenirs, and get automatic first entry into the VIP M&G.
Jacob Sartorius Reveals the Cities He Will Be Touring, Says More Will Come
In January, Jacob will be hitting up Toronto, Detroit and Chicago – in that order.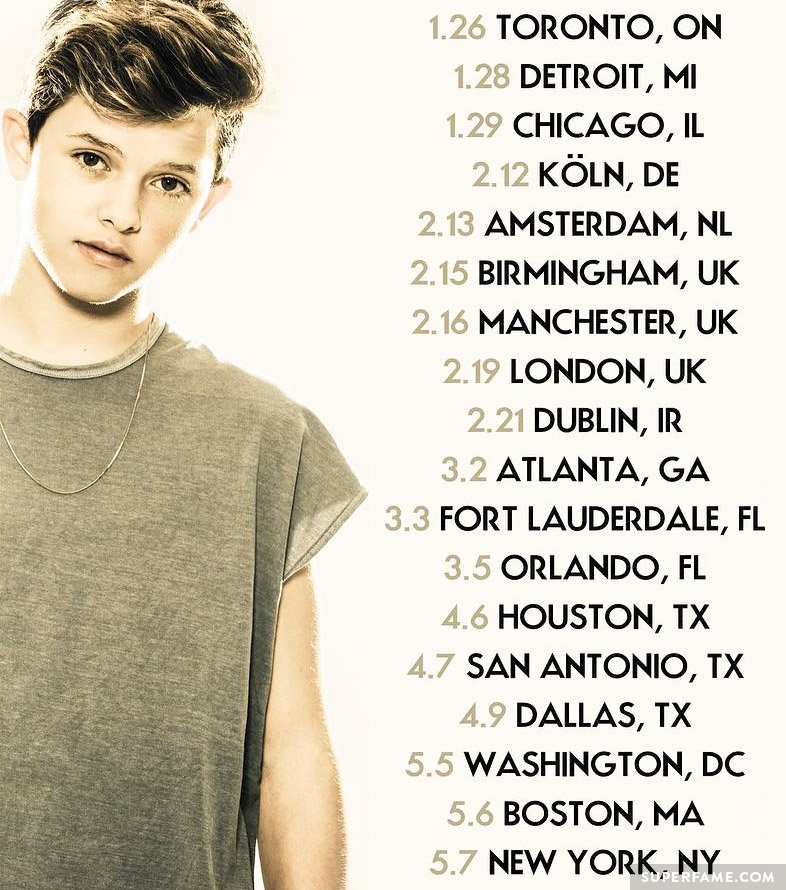 In February, Jacob will fly out of the country to Europe: Köln, Amsterdam, Birmingham, Manchester, London and Dublin! Unfortunately, that will be the extent of his international touring for the moment.
In March, Jacob is scheduled to go back to the United States to hit up Atlanta, Fort Lauderdale and Orlando.
In April, he will be touring in Houston, San Antonio and Dallas.
He will finish off the tour in May in the cities: Washington, Boston and New York.
"Make sure you go get my tickets right now!" he said. "So much more stops coming soon."