The Janoskians insisted they were the real winners, after Miranda Sings won the Choice Web Star: Comedy category at the Teen Choice Awards 2015, beating out The Janoskians, Dude Perfect, Nash Grier, Josh Peck and friend Lilly Singh.
The Janoskianators weren't the only fanbase angry at losing, and the aftermath of the awards show was a mess. Some fanbases attacked Cameron Dallas and Bethany Mota for winning their televised categories.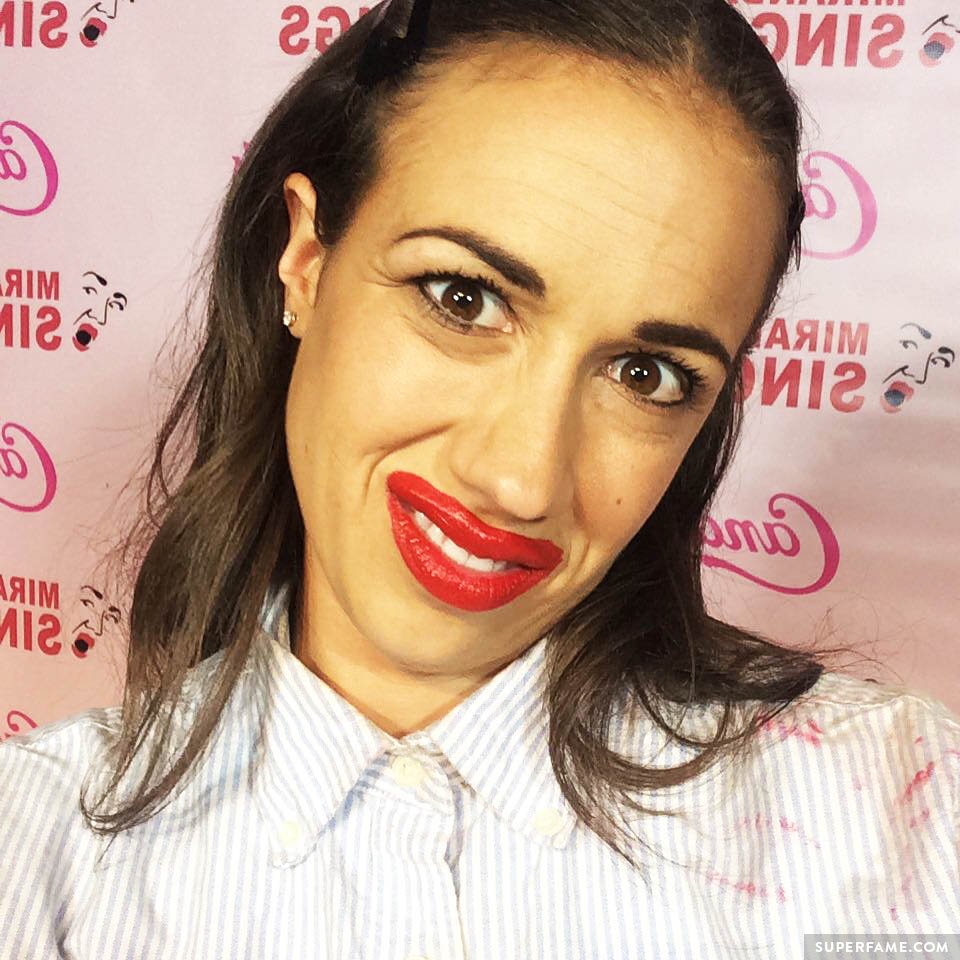 Although The Janoskians attended the event, Colleen Ballinger was busy performing in Boston.
Update: Miranda later posted an acceptance speech where she referenced the controversy. She joked, "I'd like to thank the [other] fandoms for being so supportive. I heard that the Teen Choice Awards was a scam… but I am the most deserving of it."
The Janoskians Insist They Are the REAL Winners, Post "Proof" of Rigging
When it was announced that Miranda Sings won – The Janoskians refused to acknowledge it and instead, tweeted, "WE won! Thank you guys, we love you so much."
Of course, they didn't actually win anything.
Beau Brooks posted "proof" that they were the "real winners" – not Miranda.
The chart below compared how the voting went on Twitter. The Janoskians (the orange line) dominated on Twitter against Miranda (the blue line) – meaning they had the most votes (202k vs 14k), not Miranda.
However, due to the hidden rules at the Teen Choice Awards, producers can actually pick whoever they want to win – negating the votes completely.
Past winners like Cameron Dallas and Shane Dawson exposed this. Nash Grier, Carter Reynolds and Matthew Espinosa previously spoke out against this "rigging" at the awards.
"I don't give a fuck. You guys won that," Beau tweeted defiantly.
Janoskianators & Mirfandas Fight on Twitter While YouTubers Praise Colleen
Angry Janoskians fans lashed out at both Miranda and the Teen Choice Awards. "I'm mad this b**** STOLE the boy's award! Fuck! What name is Miranda? Even what the fuck it's ugly!"
Miranda fans also didn't hold back. "Janoskians – relevant because of Ariana Grande," one fan tweeted.
Amidst all the commotion, Colleen retweeted Ricky Dillon's message below. "There's no need to put anyone down."
However, many YouTubers congratulated her as well.
[total-poll id=8567]