Jesse Wellens was shocked when he abruptly woke up with a bloody gash under his eye.
He initially ruled out his cats Nylah and Bambu, and thought it was the result of sleepwalking.
Excited fans put forth a new theory: paranormal spirits. They were evidently very excited at the prospect of Jesse being haunted by a vengeful spirit.
He reassured fans that it wasn't a prank this time, and said he was legitimately confused.
Jesse Reveals He Was Slashed in the Night
"Guys, this is crazy. I don't know if I slept-walk or what. It's 2:14 in the morning. I just woke up because I felt like something fell from the sky and hit me in the face."
"Look at my eye! I might have a serious black eye tomorrow."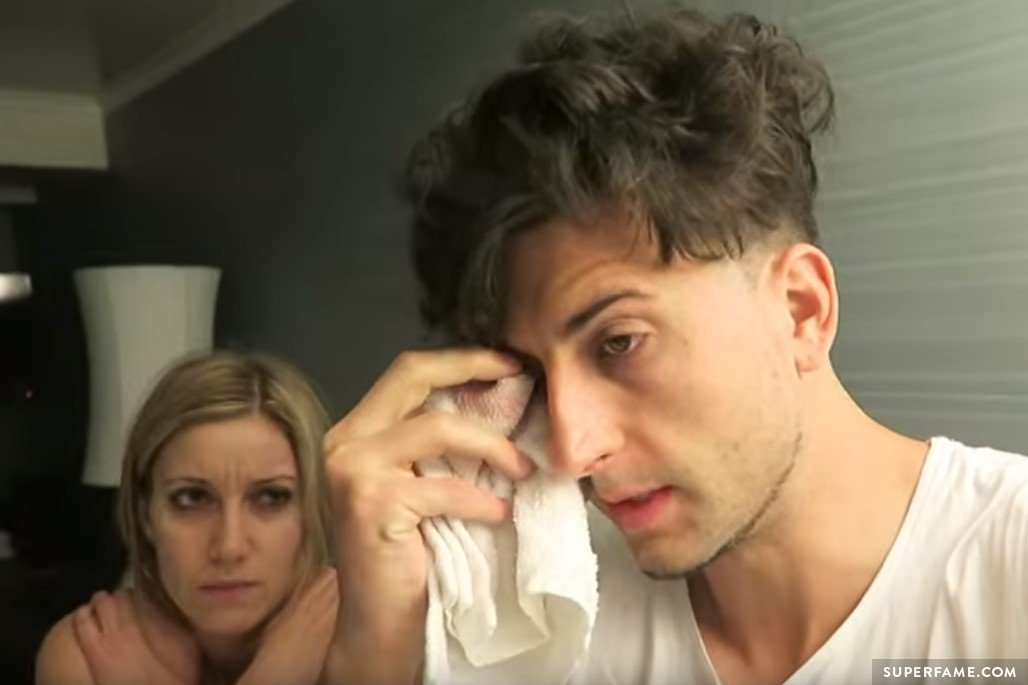 "I don't know what happened. I felt like something fell from the sky and hit me in the face. And I woke up. Look, I have a serious cut in my eye."
"I don't know if I punched myself in the face or sleep-walked? I have goosebumps. I have no idea what happened. I'm freaking out."
Jeana said, "He's like bleeding very bad. The cats are freaked out too. Look at him."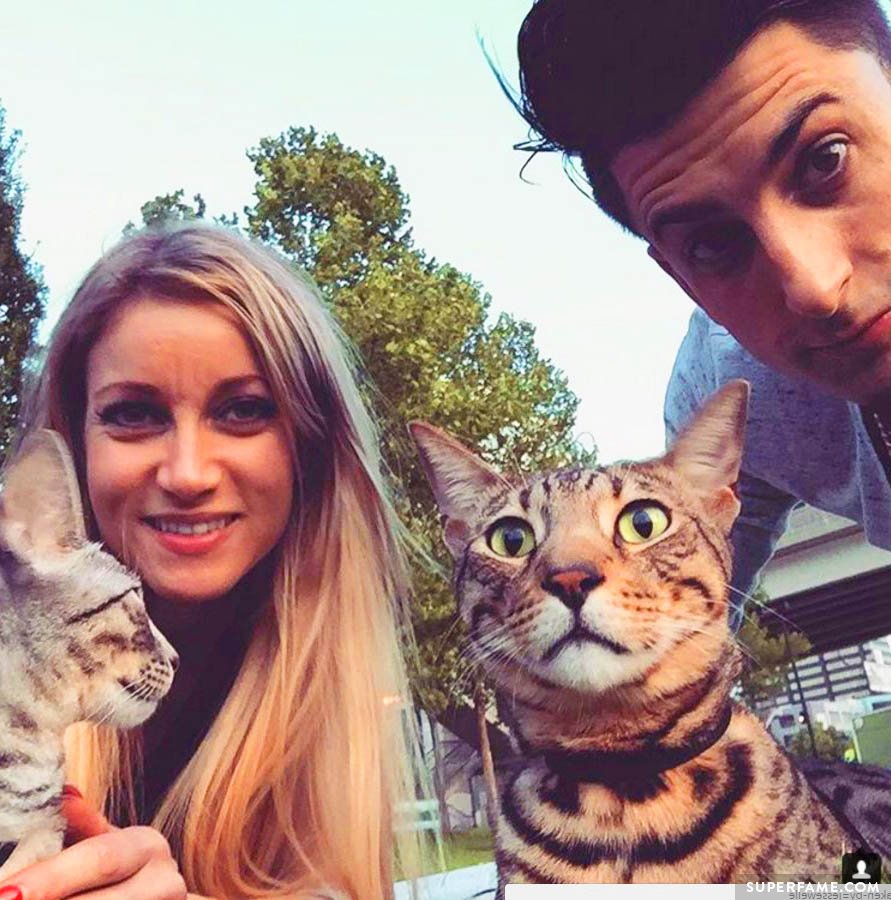 "Dude, I have goosebumps right now. I am bugged the hell out right now. I think I need stitches. I am really freaked out right now. This is really scary."
"It's 2 a.m. and it felt like something fell on me. Bang! I woke up and it was bleeding. Bleeding all over my face."
"Maybe I swatted myself in the face? I wasn't even having a dream or anything."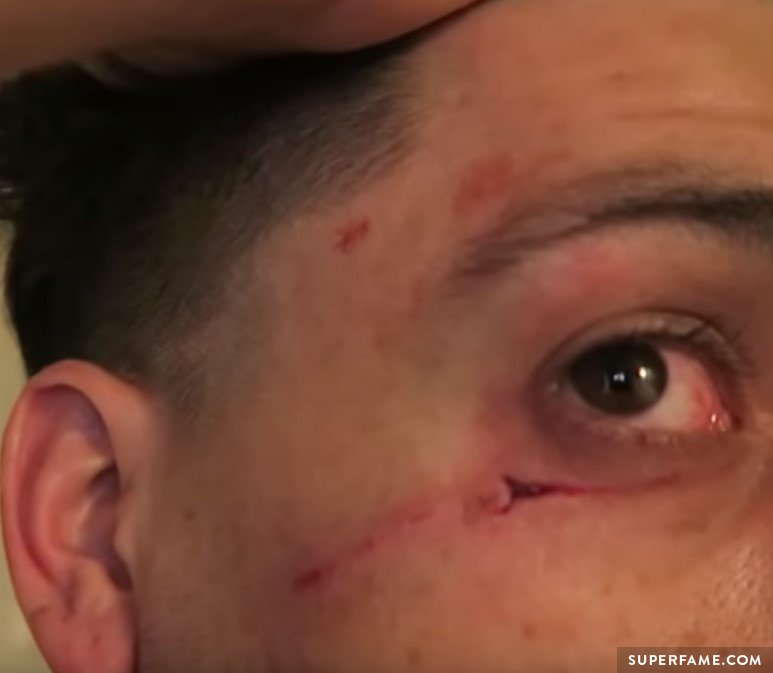 "I heard like a noise." Jeana said.
"The weirdest sleeping experience I have ever had. Definitely not the cats and definitely… you did not punch me in the face."
"My eyes will swell up big time. I can feel it."
Jesse Tries to Solve the Mystery
"I have been thinking about it all morning. It definitely looks like a scratch now. Like a cat scratch. But they can't do that kind of damage?"
"If it was a cat scratch, wouldn't it be a bunch of claws? If it was a cat scratch, maybe they were walking across my face and I jumped, and then clawed me. That is one thought."
"But when I woke up, I remember both cats were sleeping by my feet. They were both down there."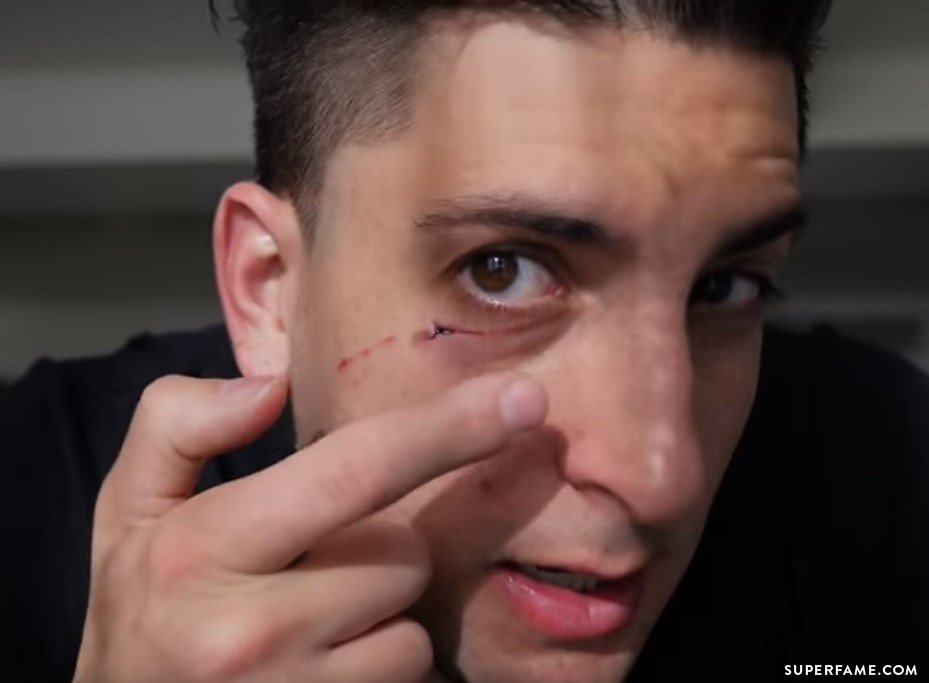 "I'm too stubborn to go to a doctor. I won't go. I probably need a stitch or two. I'm tough."
"If any cat did it, it would be this one. He probably did not do it on purpose. He probably was scared. Could it have been one of his back claws?"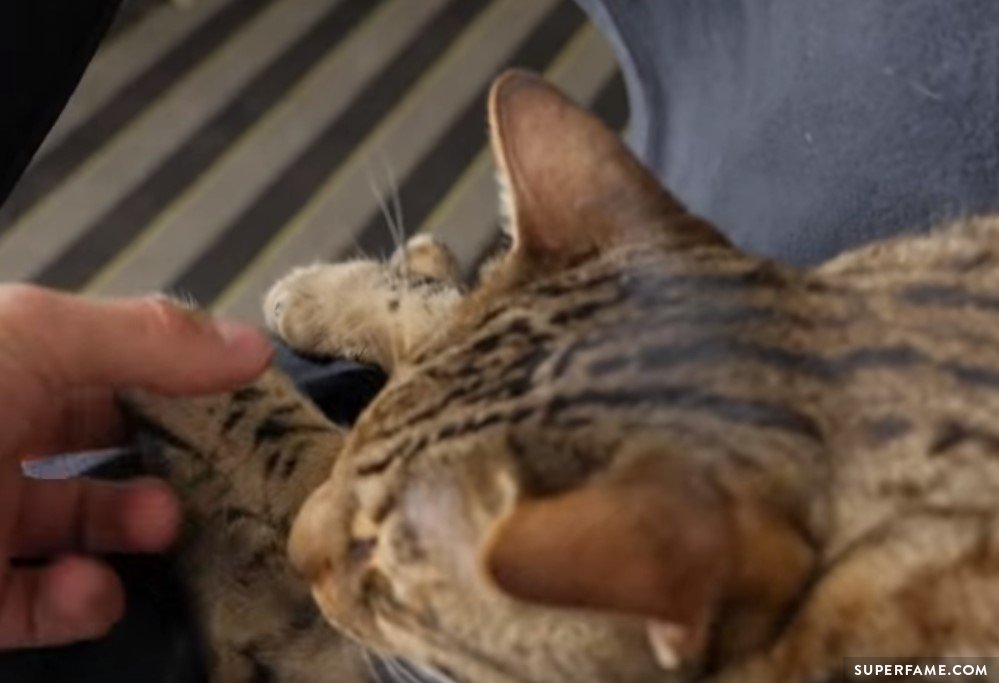 "They don't look that sharp. Look how close it is to my eyeball. Could have blinded me. Scary."
He said he did NOT believe in ghosts. "I doubt it was a ghost? I'm leaning towards the cat. Jeana said not at all!"
Fan Give Their Theories
Some fans told him to film 24-7 to catch ghosts. "Remember when they played with the spirit board thing? The thing CAME BACK!"
One fan said that cats were able to see ghosts. (How?)
Some still didn't believe it.
Others blamed The Illuminati.
Fans told him to go to the doctor.
Some accused him of playing favorites with the cats. "They love Nylah more than Bambu."
Fans fought amongst themselves.
Others said it was a cat scratch.