Jim Chapman and Tanya Burr were greeted by deafening screams as they finally switched on the Norwich Christmas lights.
Some fans camped out for hours just to get a glimpse of the duo. One parent was confused at the mayhem, and told the Eastern Daily Press, "We are not sure who they are!"
Jim & Tanya Reveal What They Really Want For Christmas
Fans were so excited to get a good spot that they started camping out at the area from 4:30 pm.
When the time came, Jim and Tanya walked out to screams of joy. "Hello guys! Hello!" Tanya said to the audience.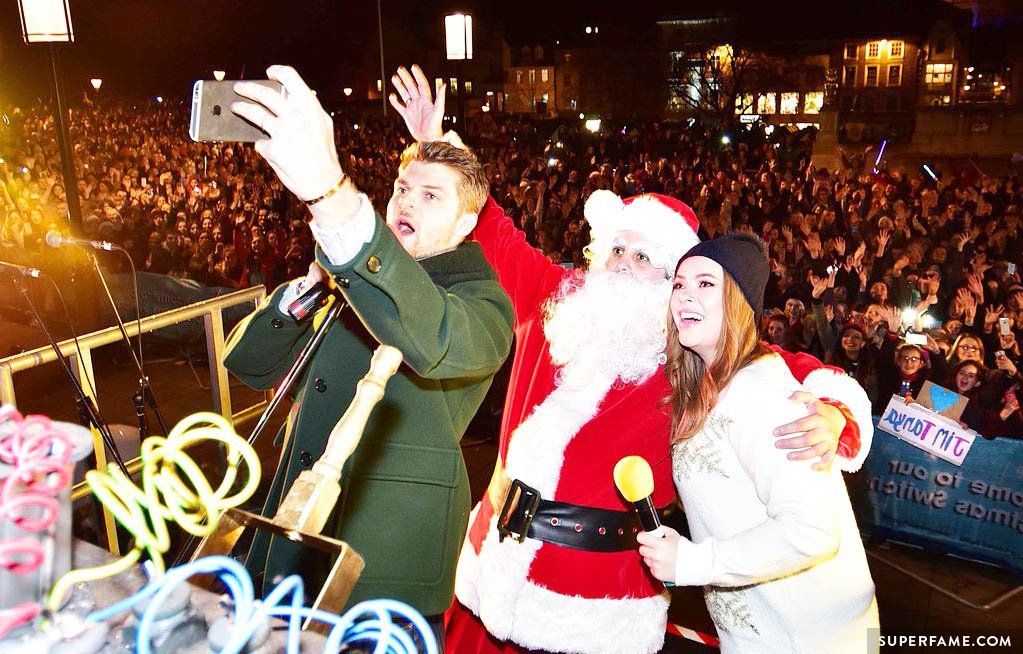 "It's very exciting, and I want to thank everyone who has come out and said hello!" Tanya said.
The host praised Jim and Tanya "for putting Norwich on the map". "A lot of people don't know where Norwich is!"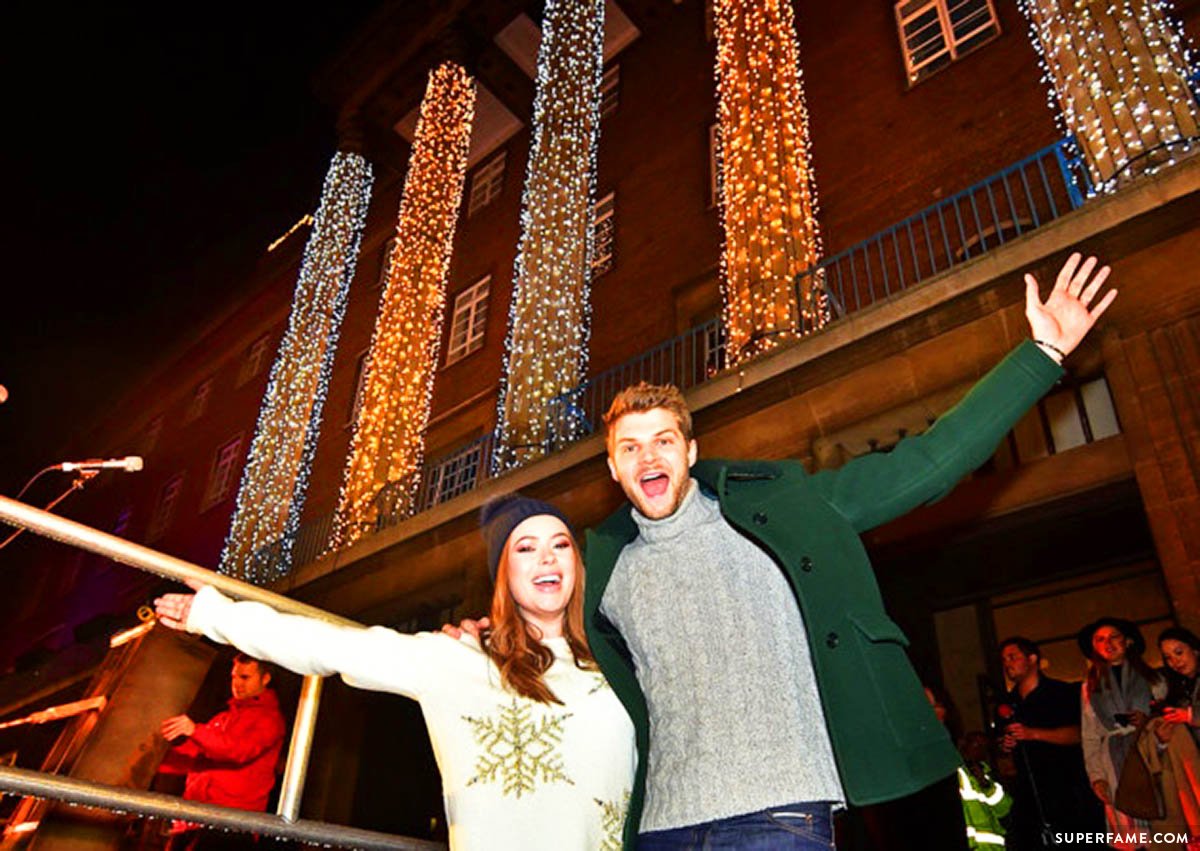 Tanya wasn't too sure about that statement, "Really?!"
What do Tanya and Jim want for Christmas? "Oh, I don't know. I want a chocolate Santa, really," Tanya said.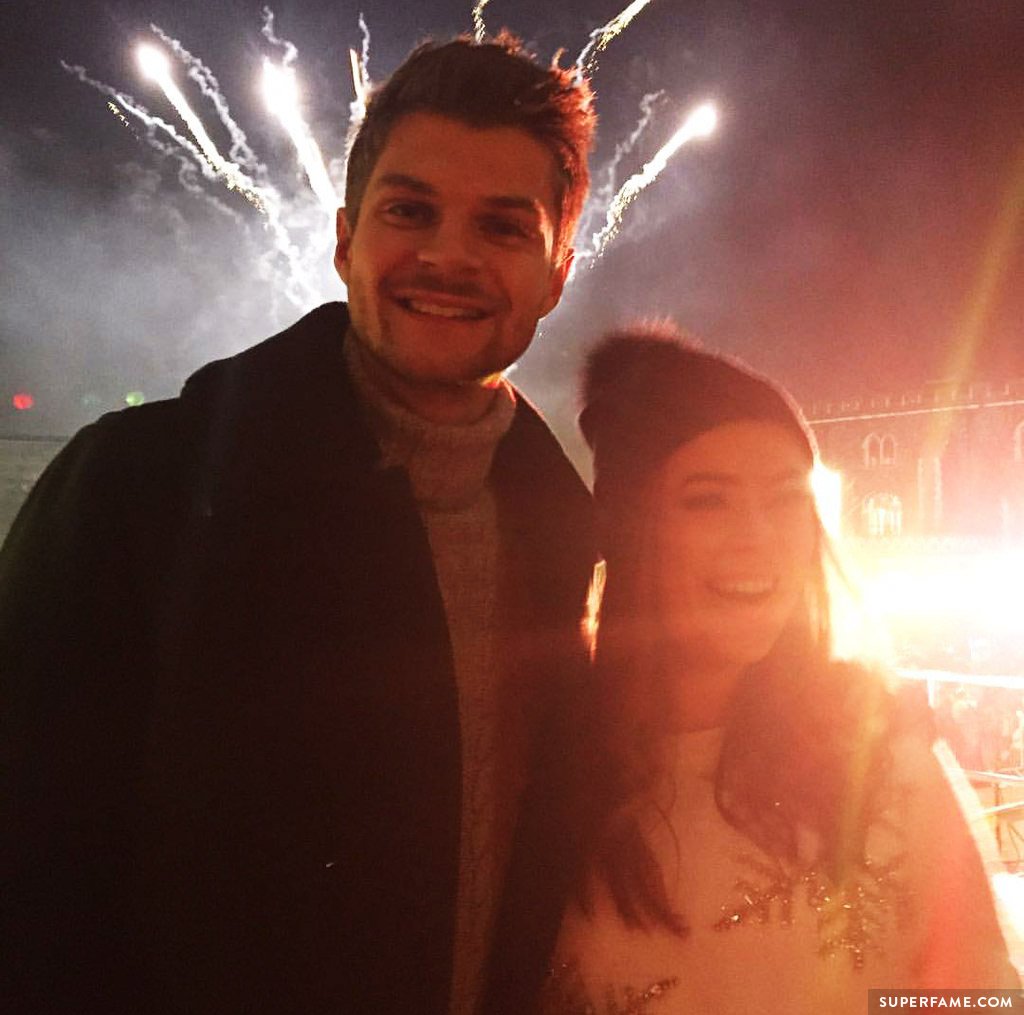 Jim thought bigger. "I would like a yacht, please." Jim said. Get on that, Tanya!
The couple said that they would be spending Christmas in Norwich, to deafening screams.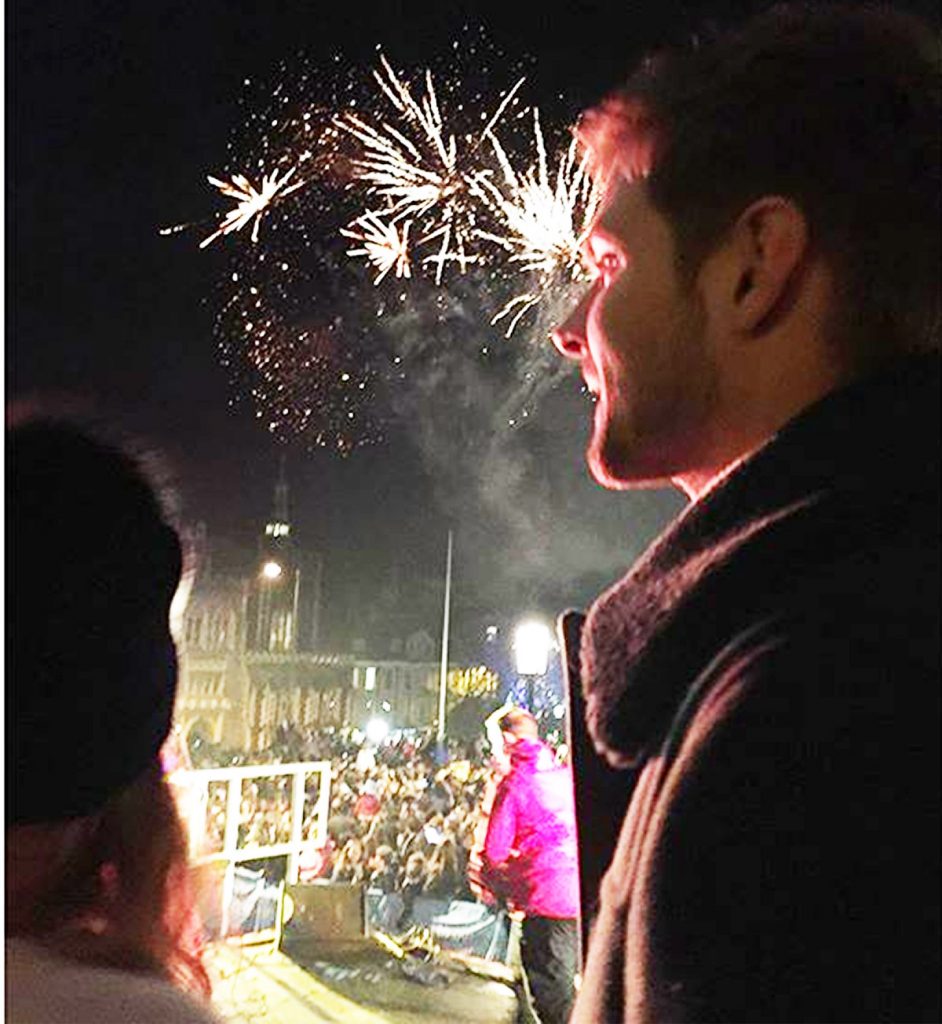 "Yeah, I am so excited, the last time I saw the lights turned on I was down there," Tanya continued.
When the host said that there was going to be a special guest, the audience screamed again. They were probably a little disappointed that it was just Santa Claus.