Joey Graceffa and his boyfriend Daniel Christopher dropped a Valentine's Day bombshell.
Although fans have been speculating about their secret relationship for over a year, Daniel and Joey officially confirmed today that Janiel is definitely real!
It's Official: Joey & Daniel Confirm Janiel Is Real
Joey Graceffa officially confirmed that he was dating Daniel Christopher in his latest video. "It's official! Wow."
Joey and Daniel said that they have been dating for a year and a half – their two-year anniversary will be this July!
Joey Admits Daniel Is His First Ever Official Boyfriend
Joey also admitted that Daniel was his FIRST ever official boyfriend! "I have dated in the past. Never officially had a boyfriend. Until this dork."
"Pig!" Daniel fired back. "It is crazy. I have never shared any of my relationships online."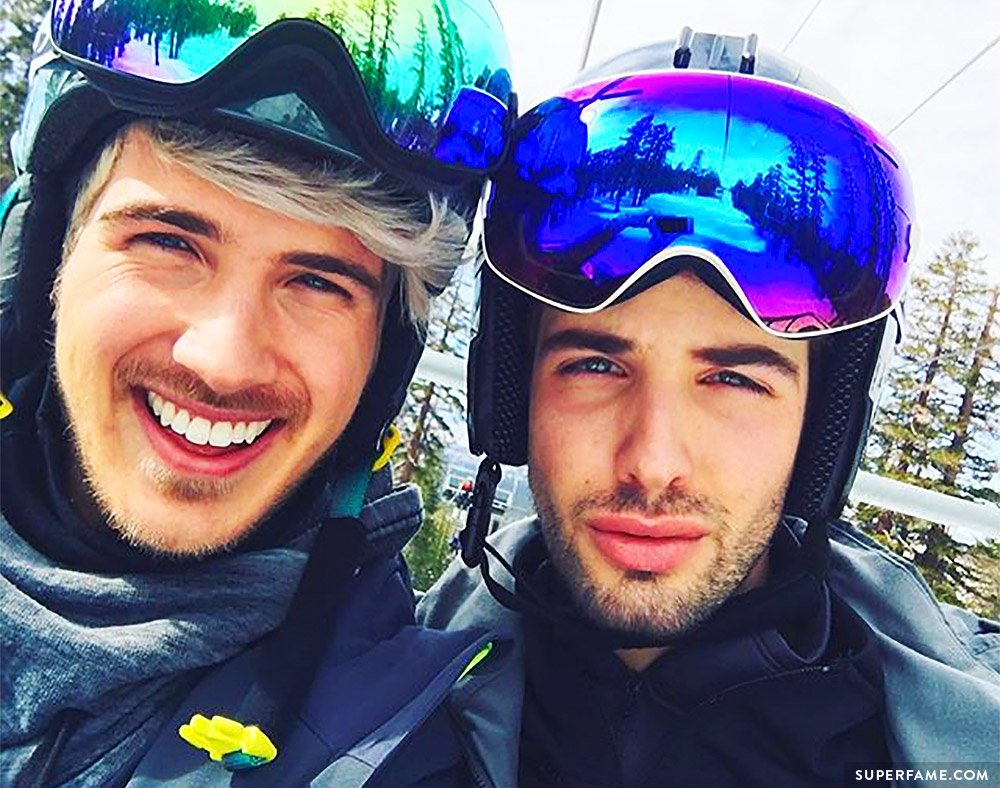 How Did They Meet? Joey Reveals He Stalked Daniel on Instagram & Twitter
Joey admitted to fans that he was "thirsty as fuck" for a guy to call his own. "I was on Instagram, the Popular page? I think it's the Explore page now."
He said that he spotted a photo of Daniel on Instagram. "Oh my god! He's cute. It was a few [photos] that I saw."
Joey revealed that THIS photo stole his heart. "You were sitting against that red car. Ooh. He's SEXY."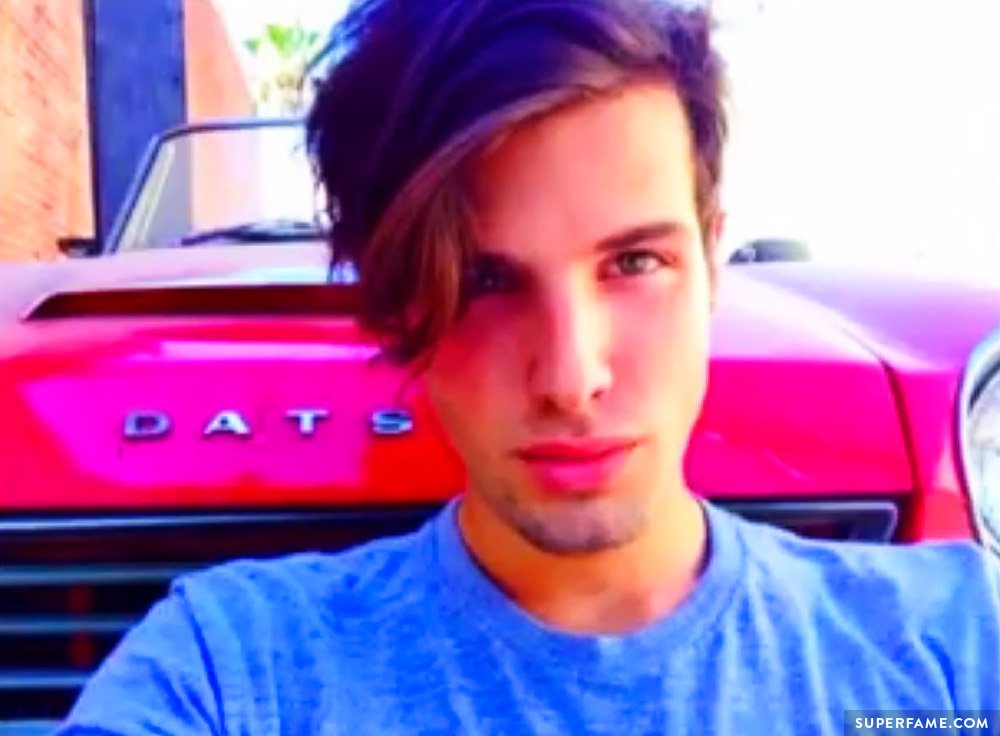 Joey said that he followed Daniel, but did not want to contact him via Instagram DMs. Joey then followed Daniel on Twitter.
"He DMed me on Twitter," Joey said.
Daniel said he had NO idea who Joey was. "I though you were spam. I thought you were a verified account that bought followers. But you were very cute."
Joey & Daniel Reveal Where & How They First Met
Joey said that he could not wait for a date, but had trouble deciding on a time. "He wanted to meet up at 8 AM – I was like, sweetie, please! I don't get up that early."
The pair eventually exchanged numbers. "I needed to snatch him up. YOLO. This guy is cute. I want to meet up with him," Joey said.
The duo eventually decided to meet up late at night at Bar Lubitsch in West Hollywood. "I was so nervous. I took a shot of tequila before. It did not help me. I got to the bar."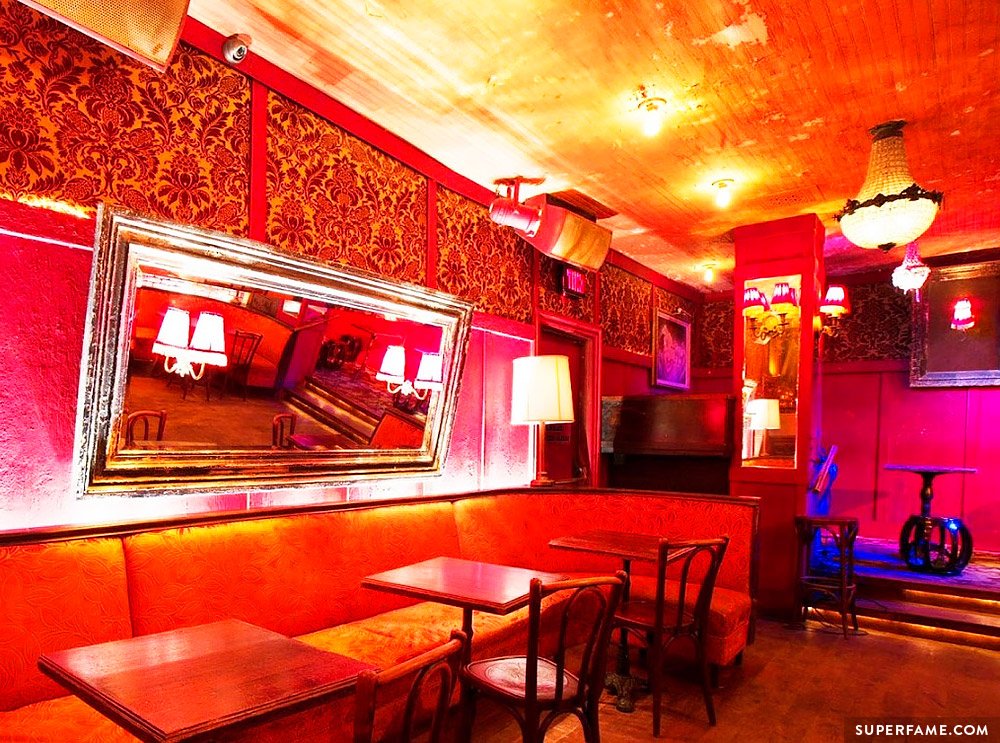 "I saw him there. Looking as handsome as I imagined. He was NOT dressed cute. He had super tight pants and cowboy boots," Joey said.
Daniel said that he was in LOVE at first sight. "I thought you were the most handsome boy I have EVER seen."
They went outside, and started talking about their alcoholic parents. "It brought us close together," Daniel said.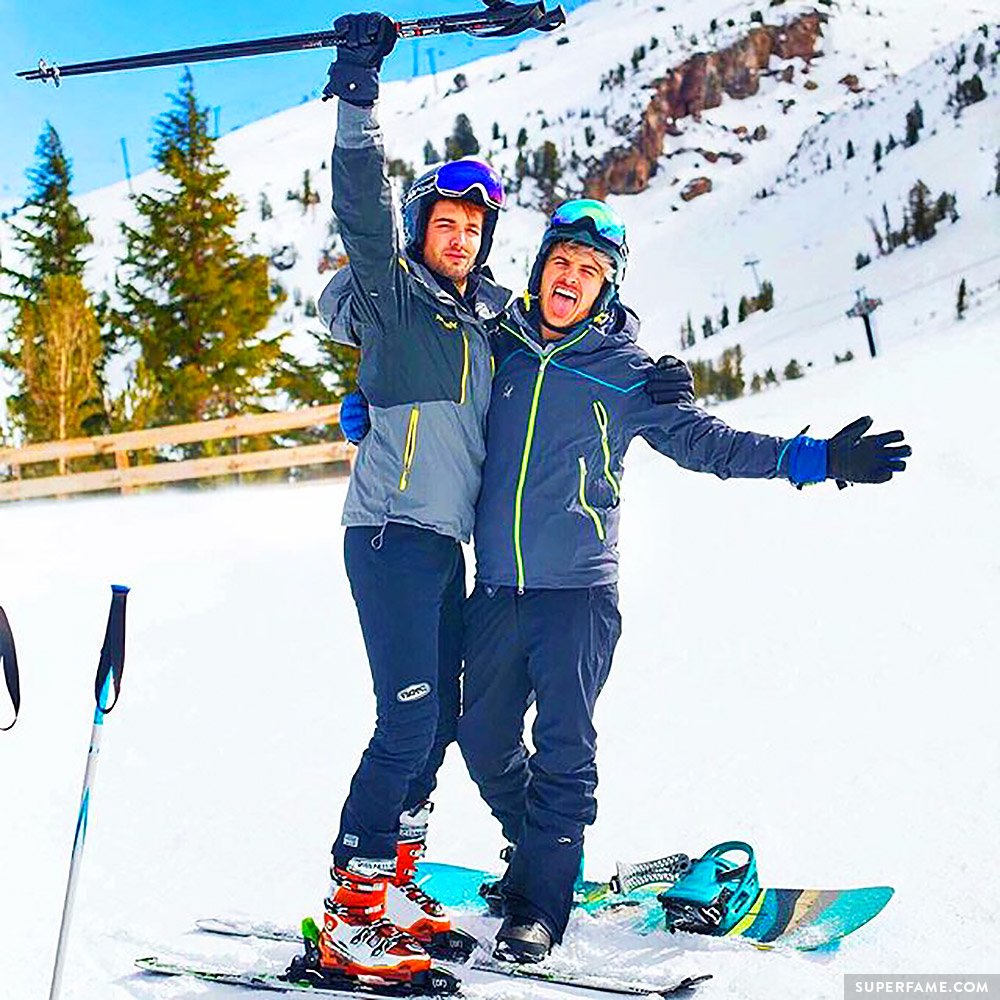 However, Joey said that he felt abandoned after Daniel left him behind to go home. "He left me high and dry at the bar. But then he texted me that night."
After Joey returned from his Contiki trip, they went on their first OFFICIAL date. "It was so magical," Joey said. "We'll save that for another video."
Daniel Reveals Joey Almost Broke up with Him
It wasn't always so smooth for the couple. Daniel eventually had to leave for New York Fashion Week, which lasted two weeks.
Daniel said that he called Joey to tell him that his agent wanted him to stay in New York for even longer.
Joey said, "I did NOT like that."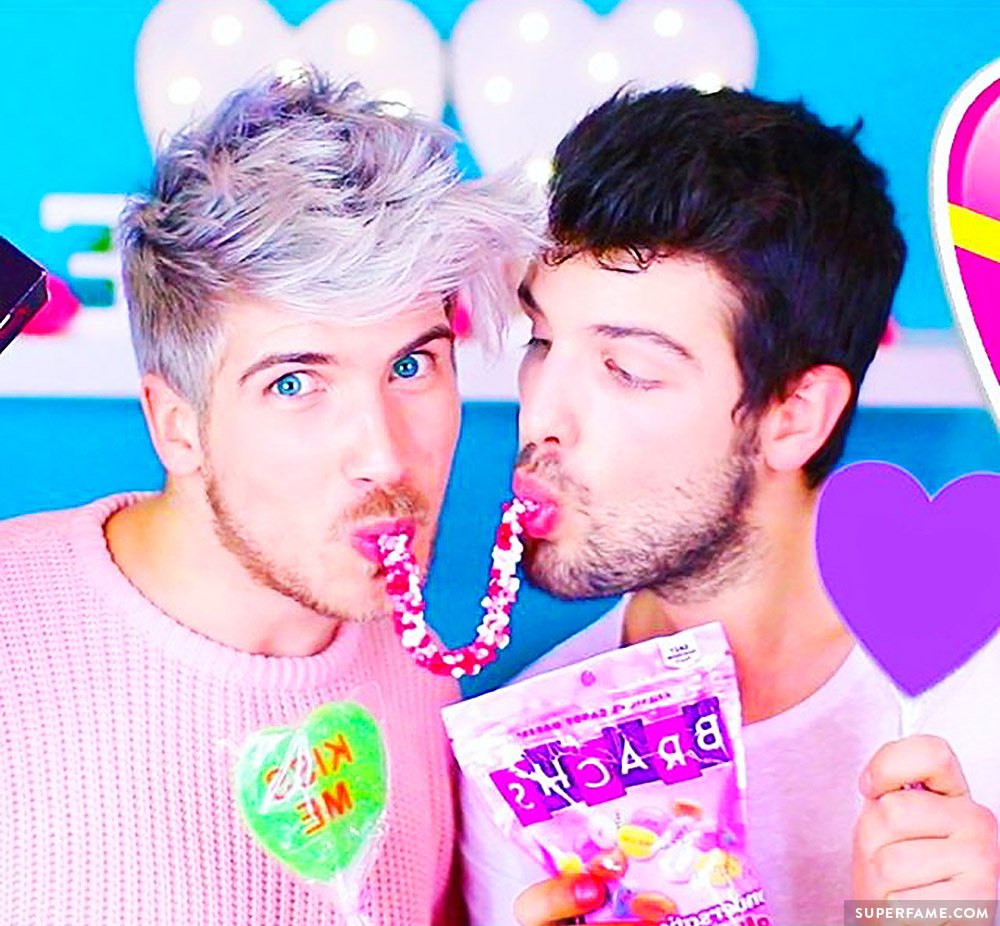 "He was SO dramatic," Daniel admitted. "You were going to call the whole thing off. I was in New York crying. And sad."
"Long distance relationships are so hard," Joey revealed. "I was wondering if he was going to move there."
"He was such a brat," Daniel joked.
Daniel Did NOT Like How They Had to Hide Their Secret Romance
Daniel said that they hid their relationship because of Joey.
He said that it was very difficult being a secret boyfriend. "I had to run out of the room when you were filming. And then someone would catch you wearing one of my sweaters."
Janiel shippers will instantly recognize the infamous sweater below.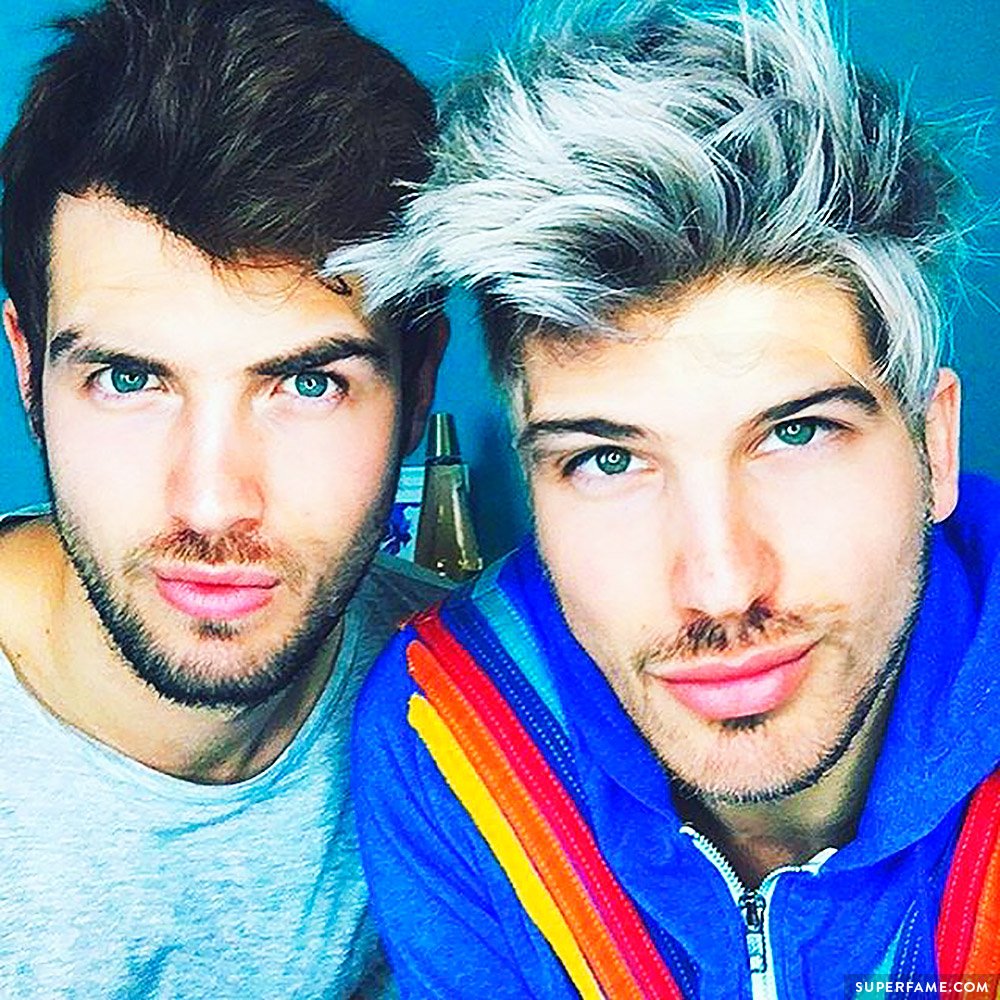 Joey Talks about Hiding His Relationship with Daniel
Joey admitted that he had a few slip-ups when he tried to hide his secret relationship. "We tried to keep it under wraps for SO LONG."
Joey mentioned that some of their friends accidentally outed them.
For example, Catrific has been instrumental in providing "evidence" for the Janiel shippers. Her vlogs, like her laser tag and Disney videos, were a goldmine for Janiel enthusiasts. Brittani Louise Taylor also accidentally confirmed that the pair were dating.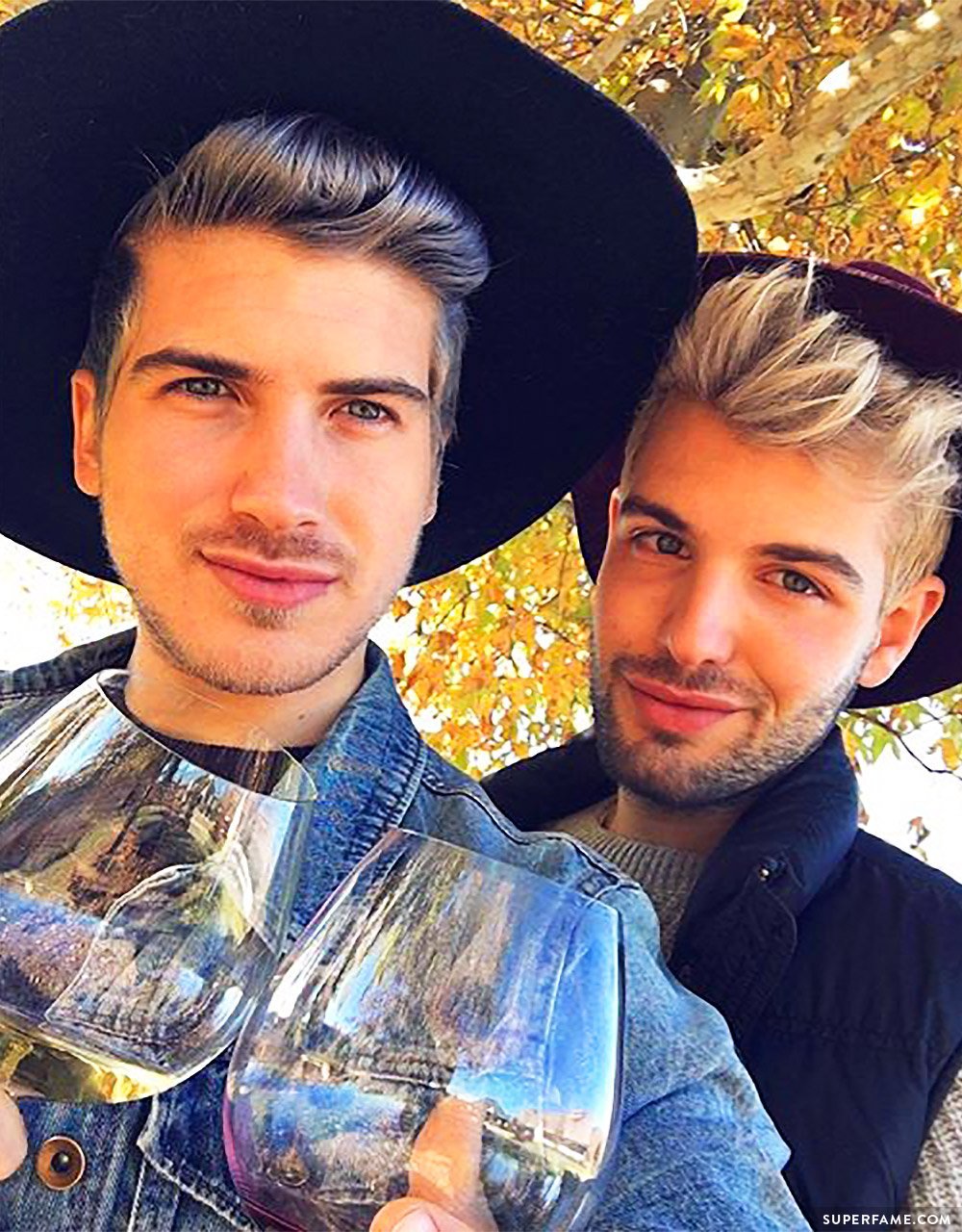 Additionally, Janiel shippers probably remember that Daniel was forced to delete and lock his Twitter and Instagram accounts after swarms of Joey fans bombarded him early on in their relationship. In fact, Daniel raged at fans after his original Twitter account handle was taken over by a Joey fan.
Daniel said that he does not often introduce his boyfriends to his parents, but made an exception for Joey on his book tour.
"We live together. We have two dogs together. We're in love!"