Joey Graceffa has reunited with controversial abuser Luke Conard, who is best known for being sexually and emotionally abusive towards multiple women, including Joey's close friend and producer Whitney Lee Milam.
Joey not alone in believing that Luke Conard was "unfairly treated", as Shane Dawson and Trisha Paytas have also defended Luke's sexually and emotionally abusive behavior on video.
Update: Whitney has officially confirmed her falling out with Joey on Twitter.
Luke Conard's History of Emotional and Sexual Abuse
Luke was first accused by YouTuber Kristina Horner for emotionally abusive behavior detailed more fully in a Tumblr post. She details how Luke would emotionally and sexually manipulate her.
In one of many examples, Luke is alleged to have been involved with multiple women during their relationship. Even when Kristina and Luke split, Luke pressured her into pretending they were still together while he went hunting for more tail. This fake arrangement didn't last long when Luke found out that Kristina went on a date with another man. He was jealous. Kristina then says Luke pressured her into sex to prove she didn't have sexual relations with that other man.
On her Tumblr, Whitney Lee Milam also shared similar abusive experiences she's had with Luke.
For example, Whitney even mentioned that Luke often tried to diminish her self esteem. He once forced her into appearing in a YouTube video with them, then read out the nastiest comments about her to intentionally hurt her feelings.
Then most damningly of all, Whitney also claims that Luke might have had sex with her against her will, while she was inebriated at a party. She wakes up in a bed with Luke, shocked. When Whitney asks a girl at that party what happened, Whitney is told that the girl tried to get Whitney out of the room after hearing "noises" inside – but the door was locked. This contradicted Luke's story – and he goes berserk at her, and turns the blame on her. She eventually caught Luke cheating with a girl from his video shoot.
Luke Conard's Disappearance From YouTube
When the allegations surfaced, Luke Conard submitted an apology on his Tumblr (now deleted, but partially archived here). It is essentially a non-apology that blames his victims.
Luke promptly disappeared from online life. His YouTube and Twitter were abandoned.
That is, until last month, when Luke posted a brand new video that heralded his triumphant return to YouTube.
Joey Graceffa is Friends Again With Luke Conard
Pictured here is Luke Conard holding a familiar puppy. Yes, that's Joey Graceffa's new dog Wolf.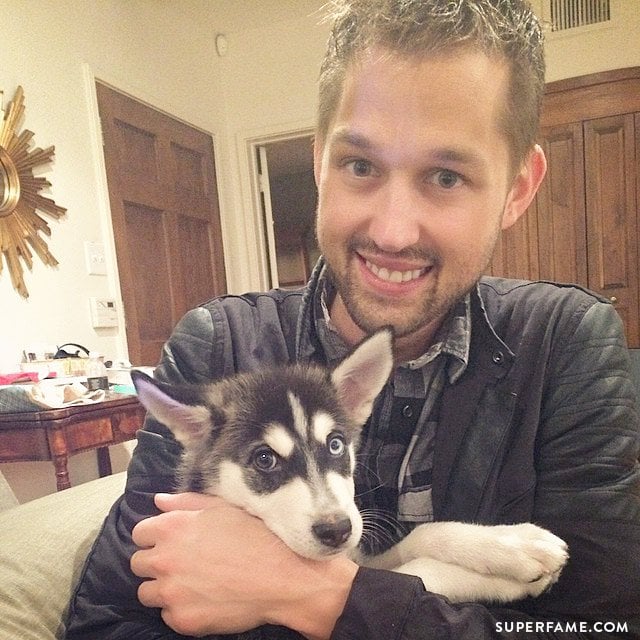 Again, here's Joey Graceffa with Luke Conard and Catrific.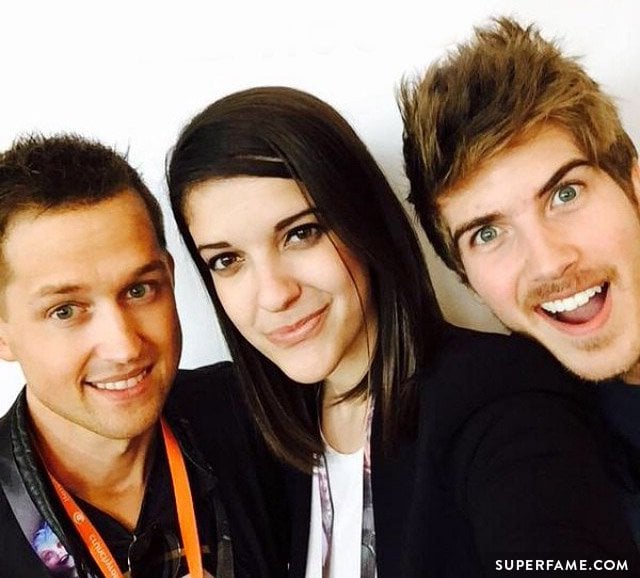 Whitney Reacts to Joey Befriending Her Abuser Again
In a Tumblr post, Whitney talks about how it is a full year after her split with "sociopath" Luke Conard.
She then mentions how she has lost two of her "closest friends" this year.
She says that recently, one of these friends chose her abuser over her – and even over "several creative projects" that she "threw everything into this year".
What creative projects has she been involved in this year? Let's take a look at Whitney's IMDB page. Storytellers, Ethereal and Haunting Ian are the only items listed for 2014 – all from Joey Graceffa.