Have you ever played Tic-Tac-Toe on your skin with a tattoo gun? That's what Kian Lawley and JC Caylen apparently just did.
The pair ended up getting matching Tic-Tac-Toe tattoos, courtesy of Steve-O.
Kian Lawley & JC Caylen Visit Kat Von D's Tattoo Studio With Steve-O
Steve-O and Kian, who have been trying to make a video together, finally got the chance on Sunday. "We're for this Sunday!"
A confident Kian challenged, "Are YOU ready?"
They ended up going to Kat Von D's tattoo studio with JC Caylen, and played a game of permanent Tic-Tac-Toe.
Steve-O posted snaps and photos from the occasion, and even signed his name on Kian. Here's Kian giving the thumbs up.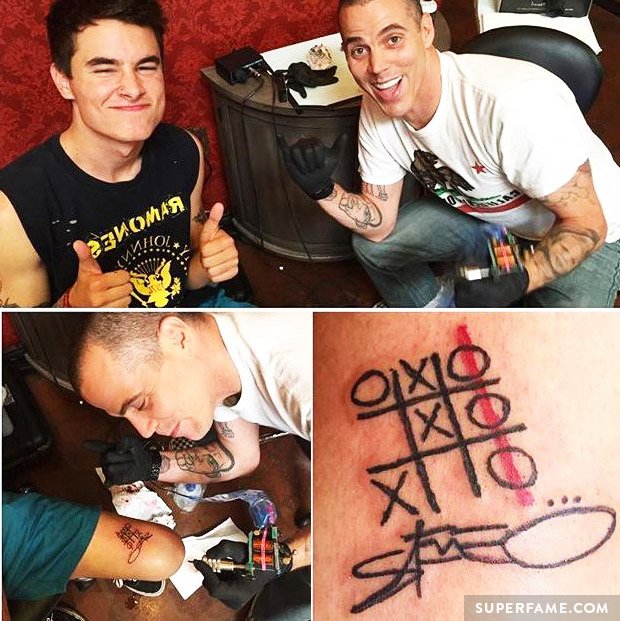 Here's JC Caylen giving the thumbs down.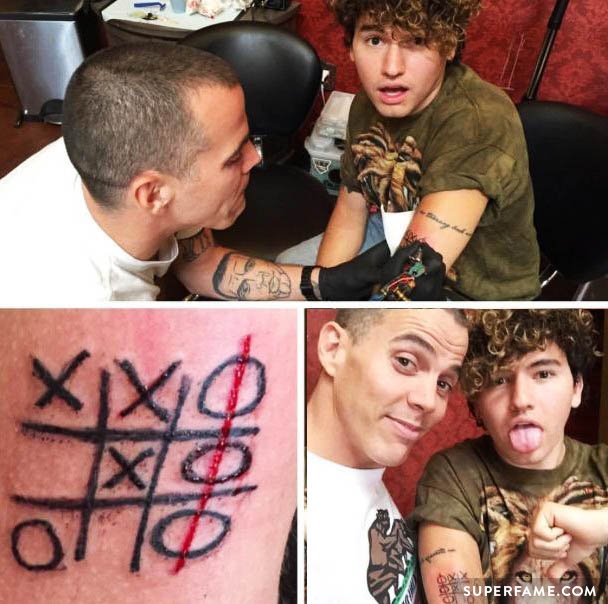 Just a typical Sunday for Kian and JC.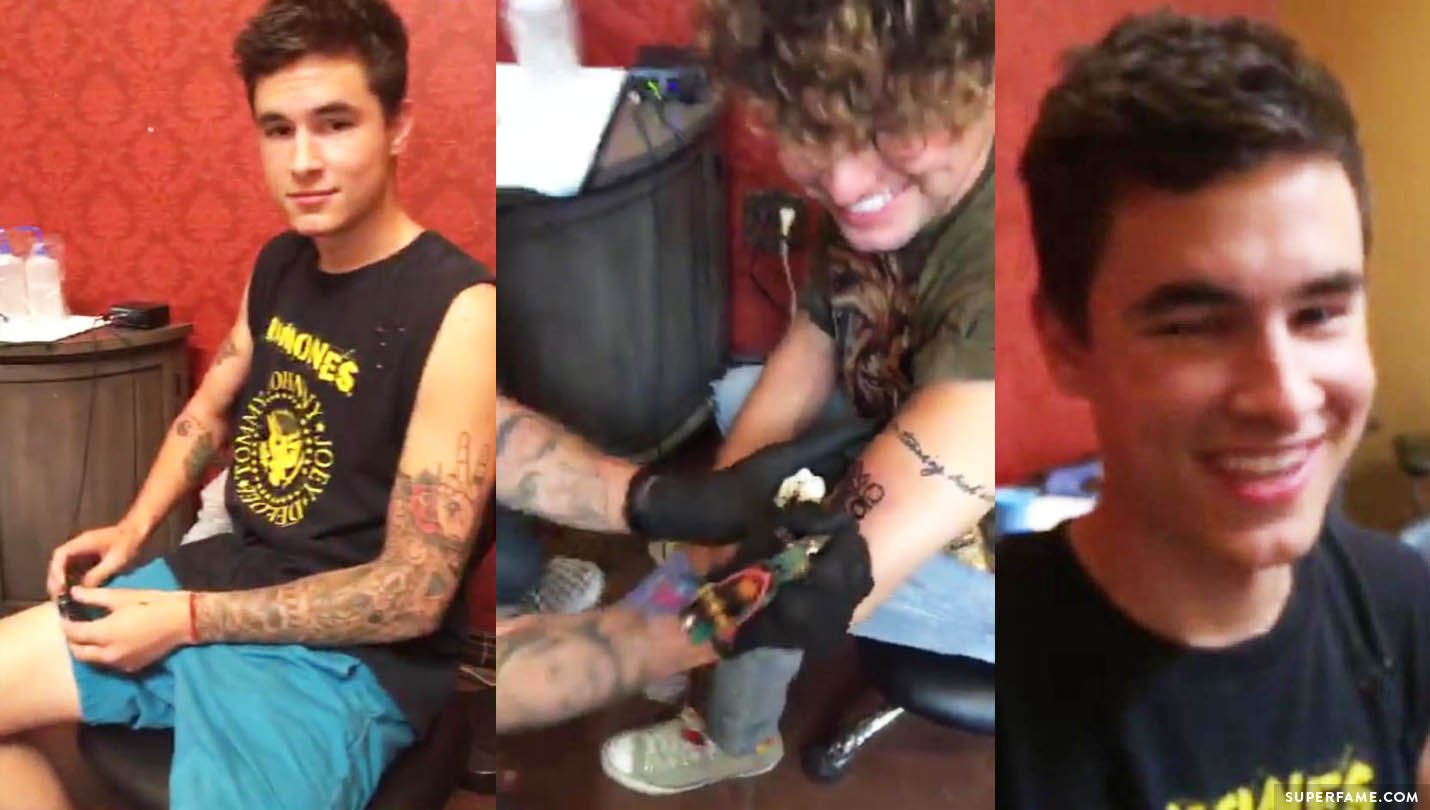 The Aftermath: Kian Lawley & JC Caylen Reflect
JC Caylen tweeted that he sucked at Tic Tac Toe.
"We filmed it!" Kian tweeted.
JC Caylen posted a photo of the bloody aftermath on Instagram.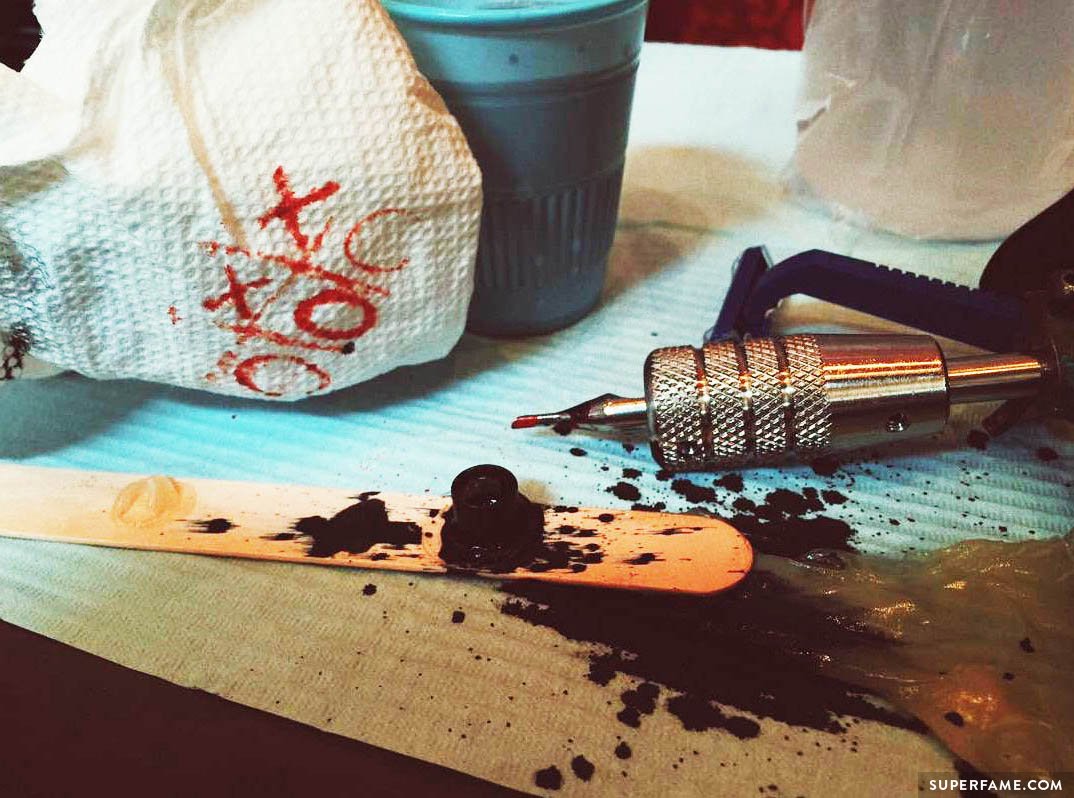 Kian thoughtfully thanked Kat Von D for her studio.
Kat Von D flirted back. "Wish I could have been there to hold your hand!"
[total-poll id=9543]