Kian Lawley has announced to fans that he will no longer "stage kiss" fans at meet-and-greets or on tour.
In case you don't go to meet-and-greets, fangirls and fanboys often ask various internet hearthrobs to stage a lip kiss for photos. But Kian says it makes him feel uncomfortable!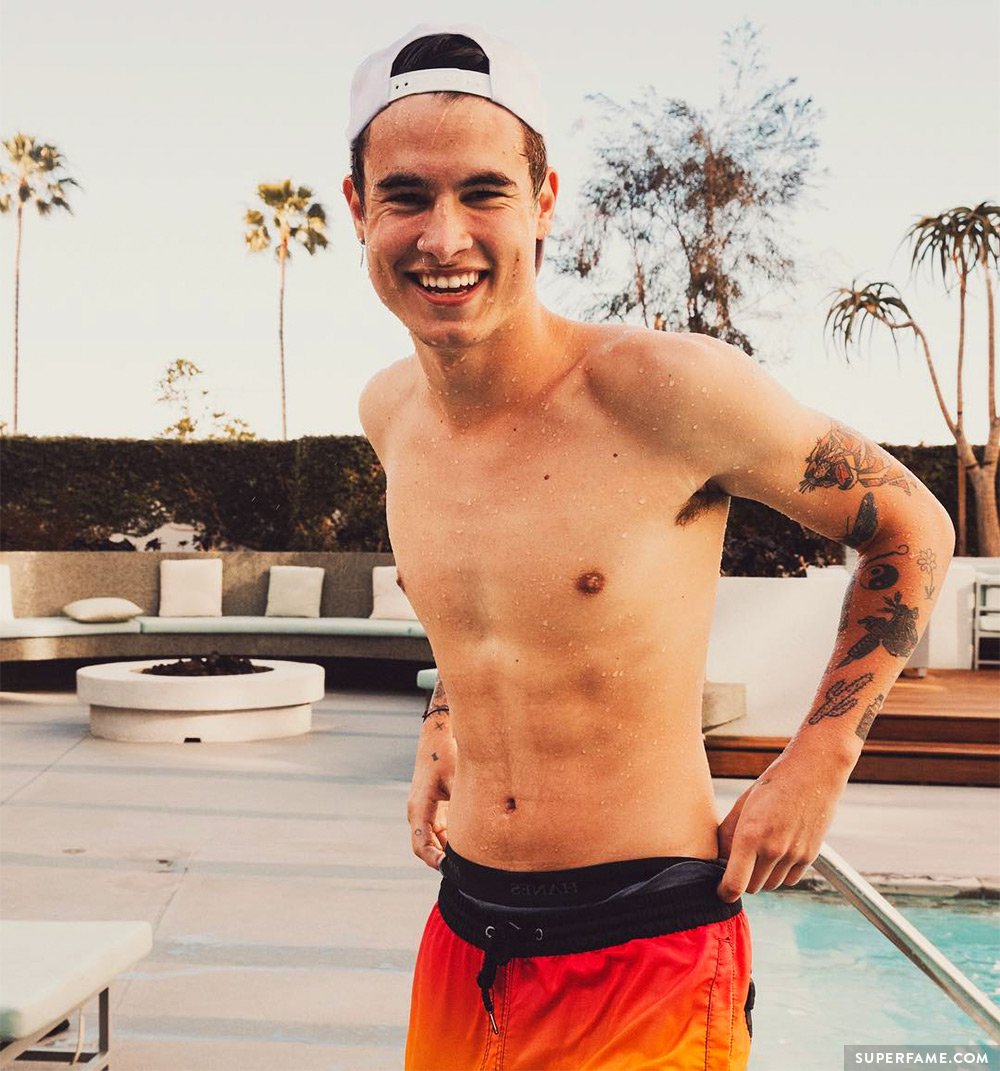 Kian Lawley Tells Fans to Stop Asking Him For a Stage Kiss
Kian Lawley recently announced that he was not going to be doing "stage kissing" any longer. "Please don't ask me… It makes me uncomfortable," he said.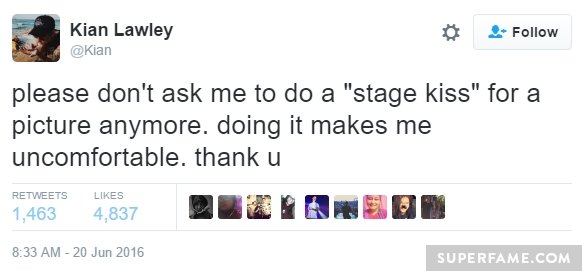 What is stage kissing? It's an acting technique to make a kiss appear real through creative hand placement or angles.
Some stars are more receptive to kissing strangers than others. For example, the Magcon boys are asked by fans to kiss them very often – on their cheeks, lips and other parts of their bodies.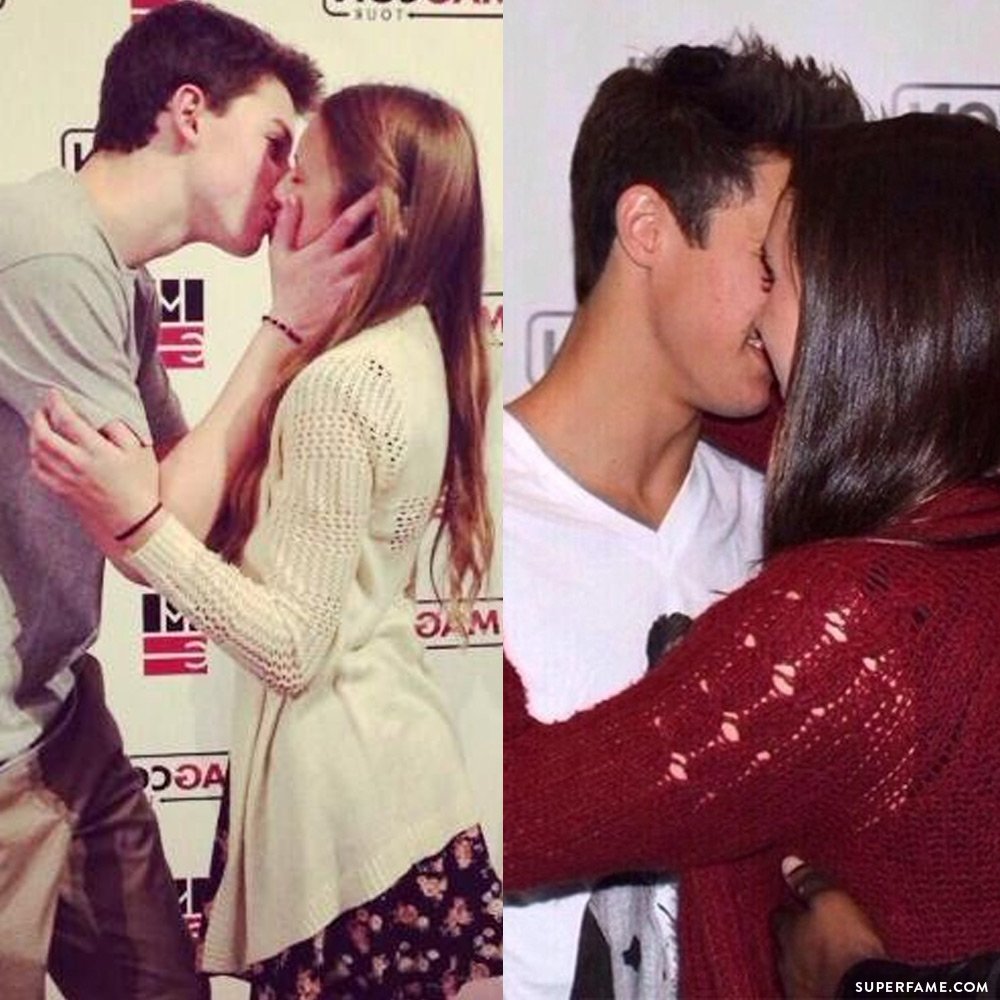 Many of the guys don't discriminate! They are happy to make out with guys, as well.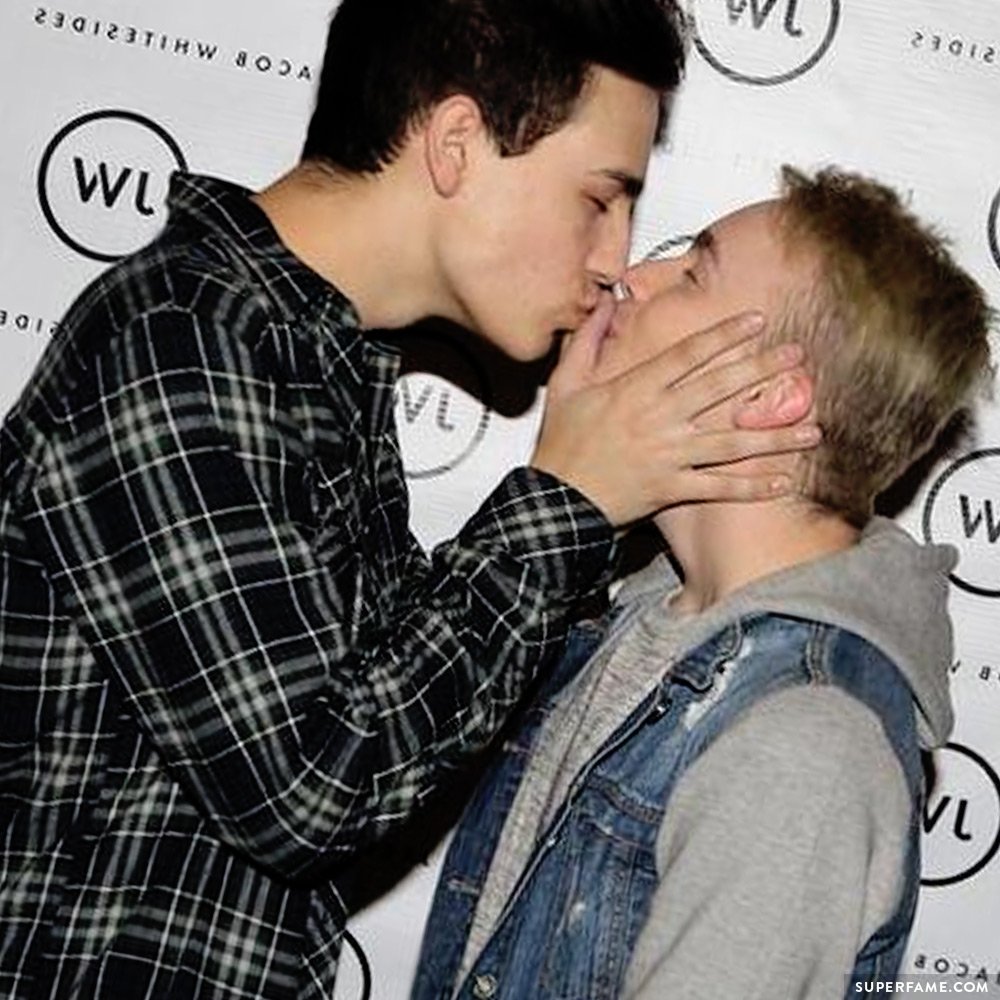 Fans were understanding of Kian's plight. Some revealed that they always felt awkward when they asked stars for a stage kiss. "I do not even feel comfortable asking for it," one fan said. "Do not have to do all that stuff if you are uncomfortable."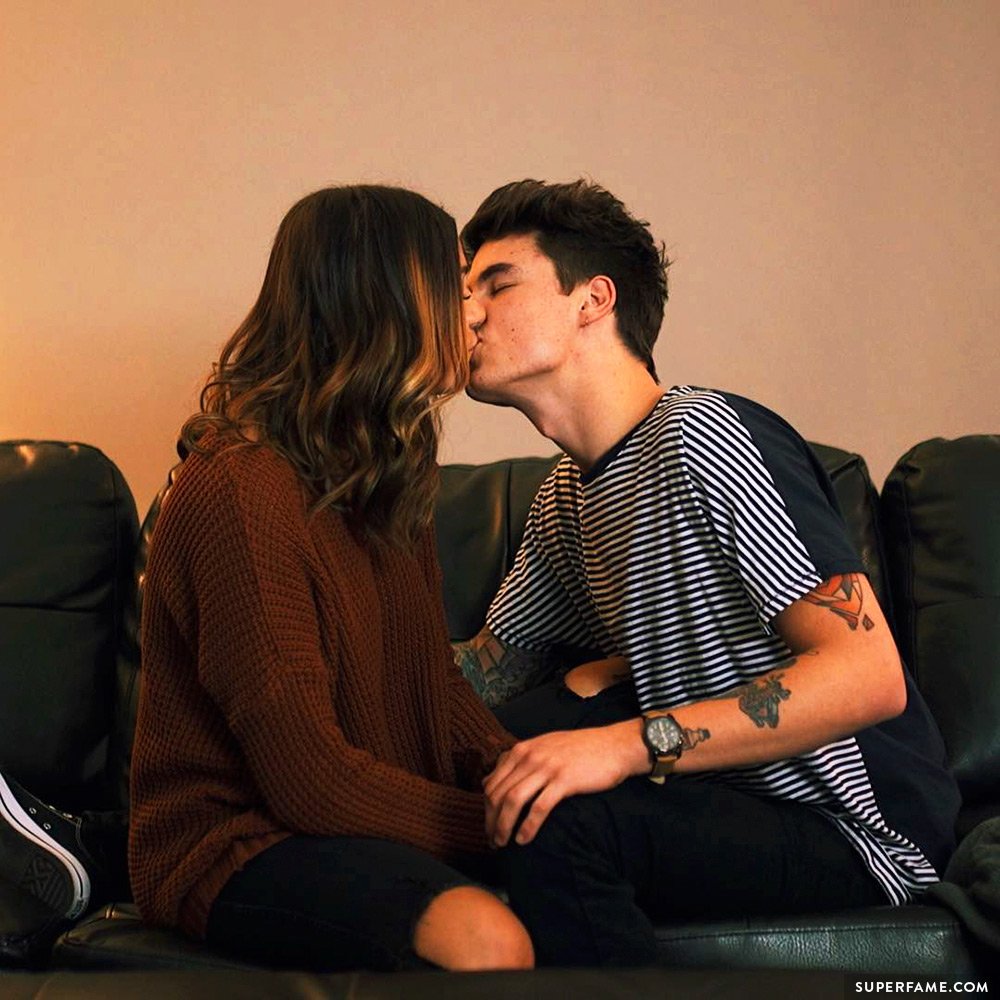 However, other fans had more questions. Many asked if they could still ask him for a cheek kiss. "What about kisses on the cheek?" many fans asked.
"Does JC Caylen feel the same way?" another fan wondered.