"You are all c****!" KSI ranted on Instagram, after revealing that his book cover will be censored because of the word "b******".
His book, KSI: I Am a B****** will officially be released this week on the 24th of September. He will be supporting the release with a UK Tour consisting of several dates.
KSI also told fans to rip "censor stickers" off his book covers if they saw them in stores. It is unclear if the stickers are limited to certain stores or areas.
KSI Announces That the Word "B******" on His Cover Will Be Censored With a Sticker
KSI posted the following Instagram photo with a makeshift scribble over the word "b******".
For anyone not familiar with the word, it basically means "p**** head".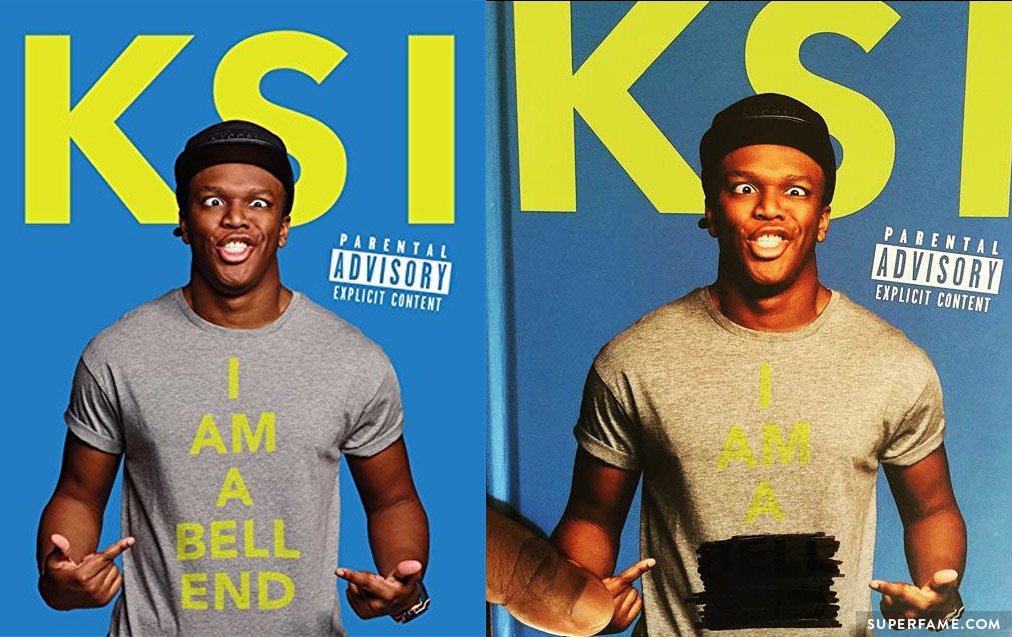 He ranted in his caption. "Absolute b*******! Whatever happened to freedom of speech? Fuck the people who complain. You are all c****. Jam a f****** hedgehog up your a**. T****!"
He explained, "The word 'b******' is too f****** offensive, apparently. The book title is going to be censored. B*******!"
He tweeted that it was simply a human body part. "Why should it be censored? I will spray paint 'b******' everywhere!"
He told complainers to "get a grip".
He asked why the word "s***" was not censored on Frankie Boyle's book.
He also confirmed that there was going to be a sticker over the word.
KSI Starts the #FreeTheBellend Movement, Urges Fans to Rip off Stickers
He urged fans to rip off any censor stickers they saw. "I do not care what anyone says."
His YouTuber friends also joined the #FreeTheBellend movement.
He continued to encourage fans to take off stickers.
[total-poll id=10282]