John Chapman, better known as the brother of Gleam's Jim Chapman, runs a YouTube fitness channel with pal Leon Bustin called The Lean Machines.
The guys are featured in this month's "Naked" Issue of Attitude Magazine, where they took their clothes off for photographer Kevin Mcdaid and were asked inappropriate questions.
You can find the links to purchase a less censored copy at Attitude Magazine's official site.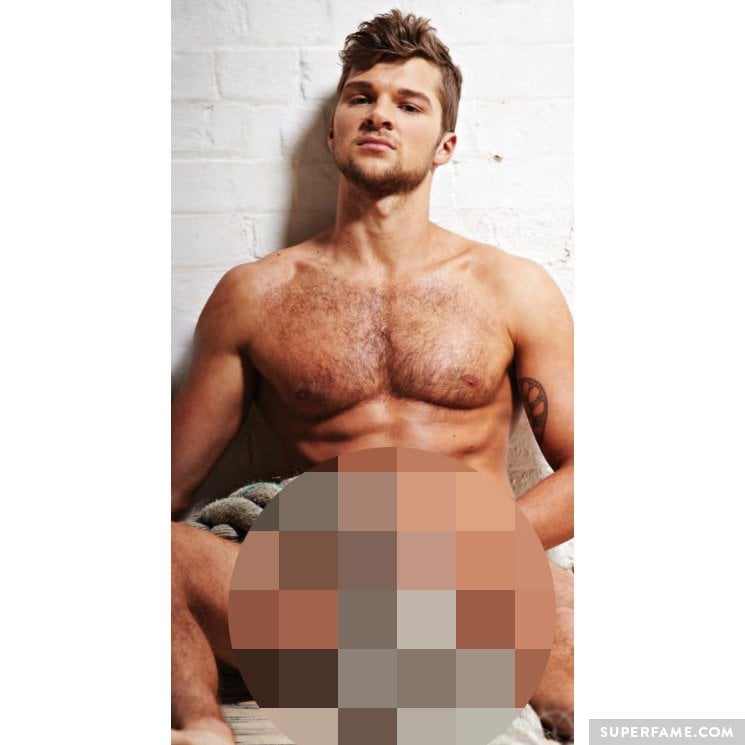 Attitude asks them, "If you were gay for a day, who would you s***?"
Leon replies, "Well, there's a question we have never been asked! Probably Davey Wavey, a fellow YouTuber as he is a lovely guy and a good friend."
They have previously done videos with Davey like the "Speedo Challenge" below, which has over a million views.
John mentions that his favorite male celebrity body is Chris Hemsworth in Thor.
John and Leon mention how they love being nude at home. John says, "I spend most of my time at home walking around in briefs."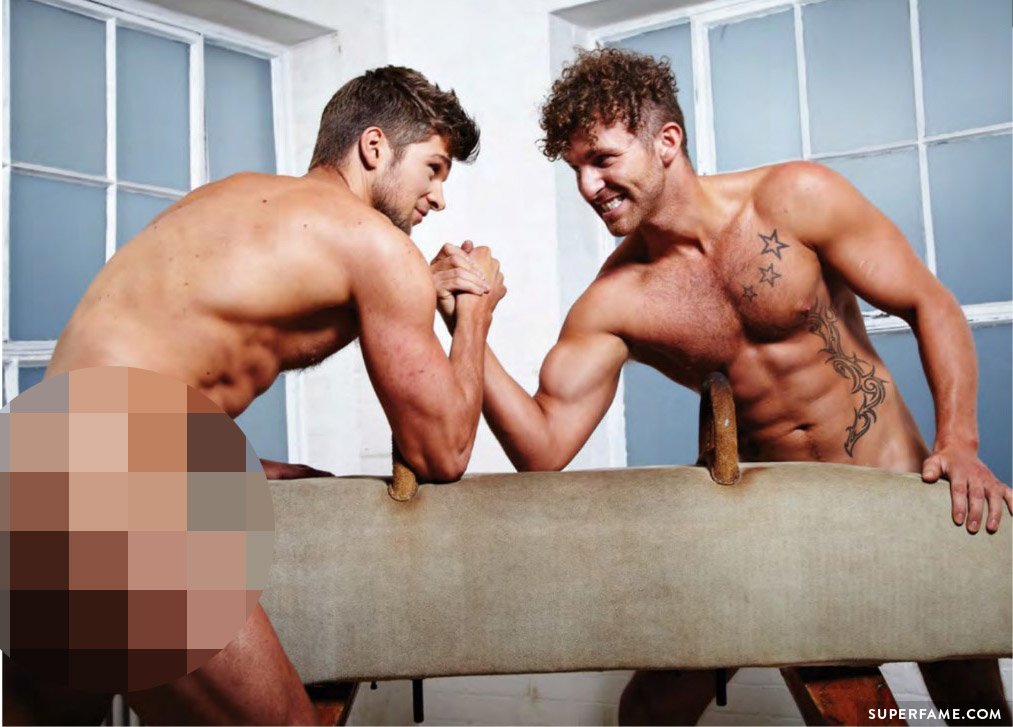 The interviewers ask if they have gay friends.
"I once had a great night out at a gay bar up north and it was awesome fun," John replies.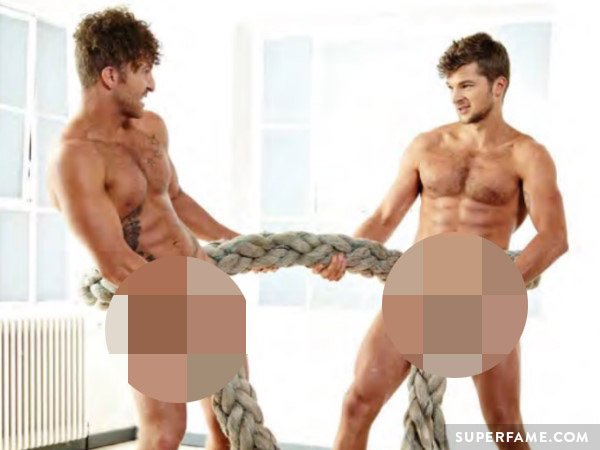 Attitude also asks them if they practice safe sex. John says, "Safe sex is extremely important, and this is the main reason we want to get involved with this great issue. To your younger fans, we have to say, practice safe sex!"