Lilly Singh went to watch Fifth Harmony perform and met some of them backstage – including her girl crush Lauren.
She even tried giving Lauren a gift, but Lauren was unable to drink the gift due to some "b*****" security.
Lilly Singh Goes to Watch Fifth Harmony & There's Love All Around
Lilly went with some friends to watch Fifth Harmony sing and dance. She managed to snag a prime spot on the stage. You can watch her dancing with some interesting moves in her vlog.
After the show, Ally Brooke and Dinah Jane met up with Lilly backstage, and it was love all around.
Ally said she was so happy to see Lilly at the show. "Thank you for coming!" she said. "I have so much love for you!"
Lilly praised Dinah's natural talents and ample behind. "I am so proud. So talented!" That night, Dinah was actually sick, but still killed her performance.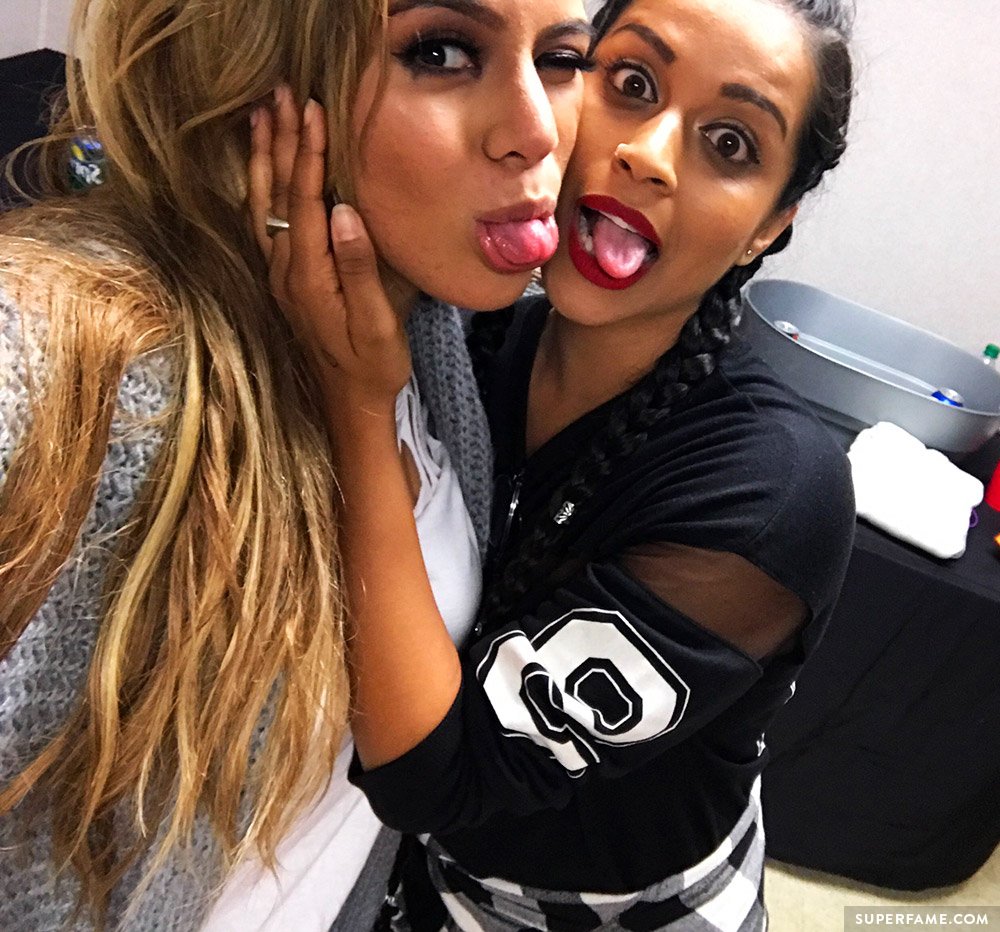 "I am in awe of you!" Lilly added on Instagram. "Let us cuddle all day please."
Lilly Tried Giving Lauren Jauregui Champagne, but Security Was a Nuisance
Lilly also met up with her ultimate girl crush Lauren, and handed a champagne gift over to her. On Instagram, Lilly called her beautiful inside-and-out. "Lauren stays woke and I adore her! Girl crush."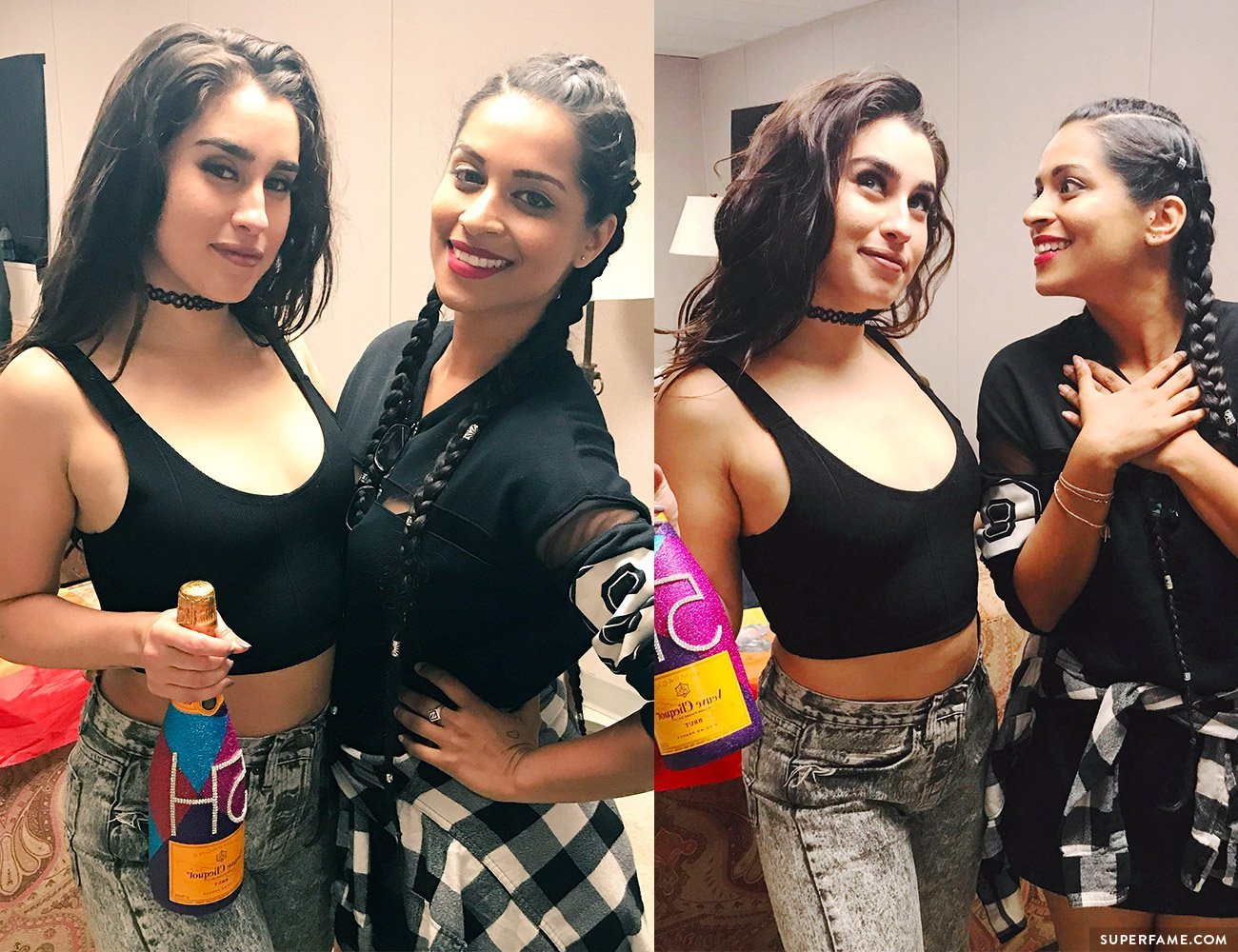 Lauren returned the favor on Twitter. "I love you!"
Unfortunately, Lauren never got to sip any of the champagne. "I never got to drink the champagne," she said.
She said the security was to blame for it.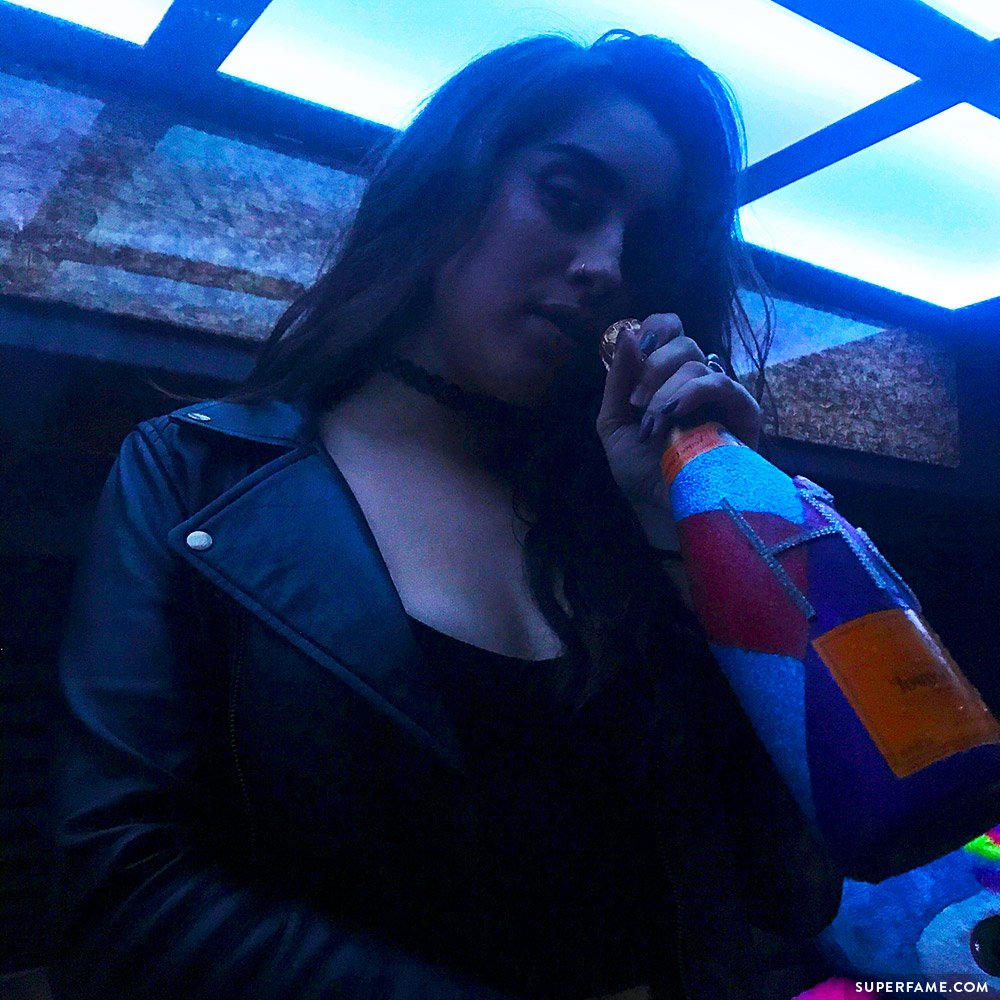 However, she thanked Lilly for the amazingly cute bottle. "Lmao, thanks!"