Here's some sad news! #Joren is no more. 14-year-old Musical.ly star Loren Beech (Loren Gray) has officially broken up with her 16-year-old boyfriend Joey Kisluk (Whynot_Joey).
The couple even made their very own "couple Instagram" that they shared together called Joeyxloren.
Loren also announced that she was going to be taking a break from social media to clear her head and to "find her own happiness".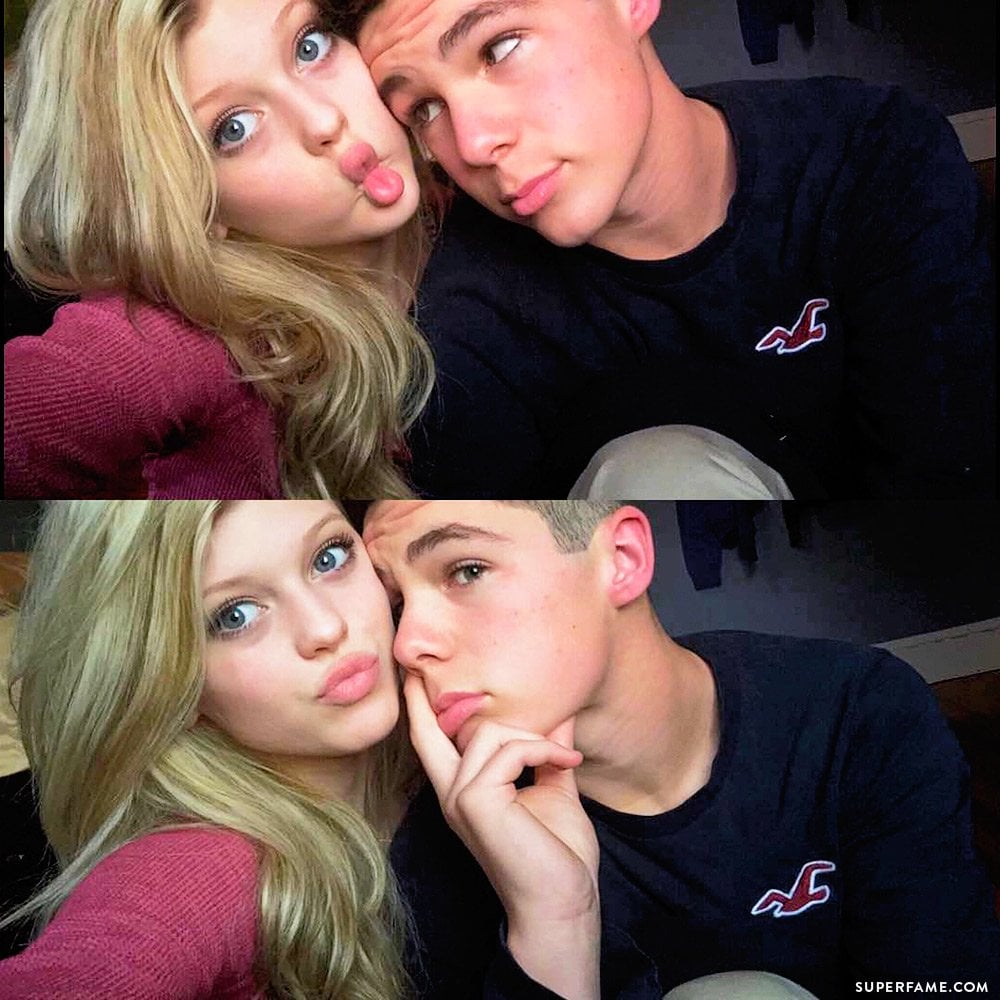 Loren Beech & Her (Ex) Boyfriend Joey Kisluk Announce They Broke Up on Twitter
"Hey friends," Joey began. "I do not know if you all know already, or if rumors got around. But you might've noticed something. Loren and I have become a little more distant."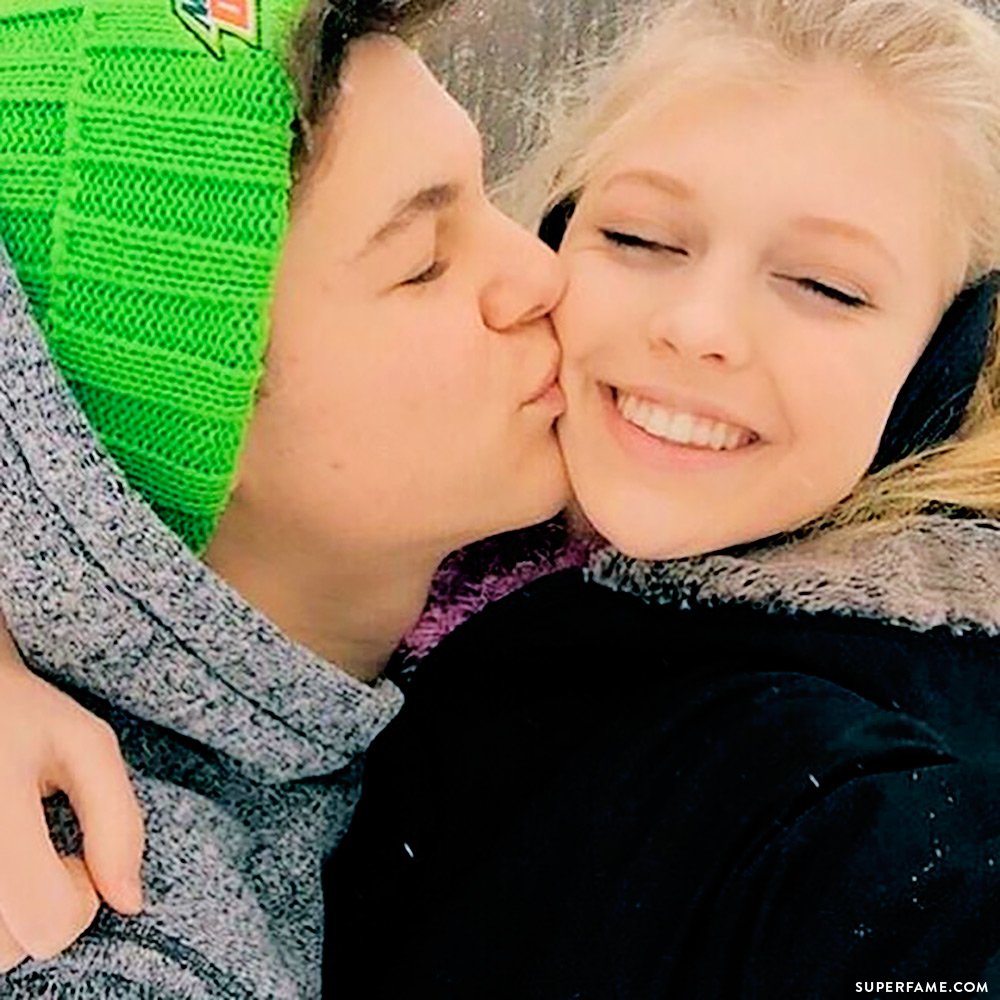 "We care about each other but things were not really working out. I do not want to get into many details, but I will leave it at that."
Joey Kisluk revealed that he was very sad. "Yes, I am sad. But not everything really went right. We think it would be better off if we split up."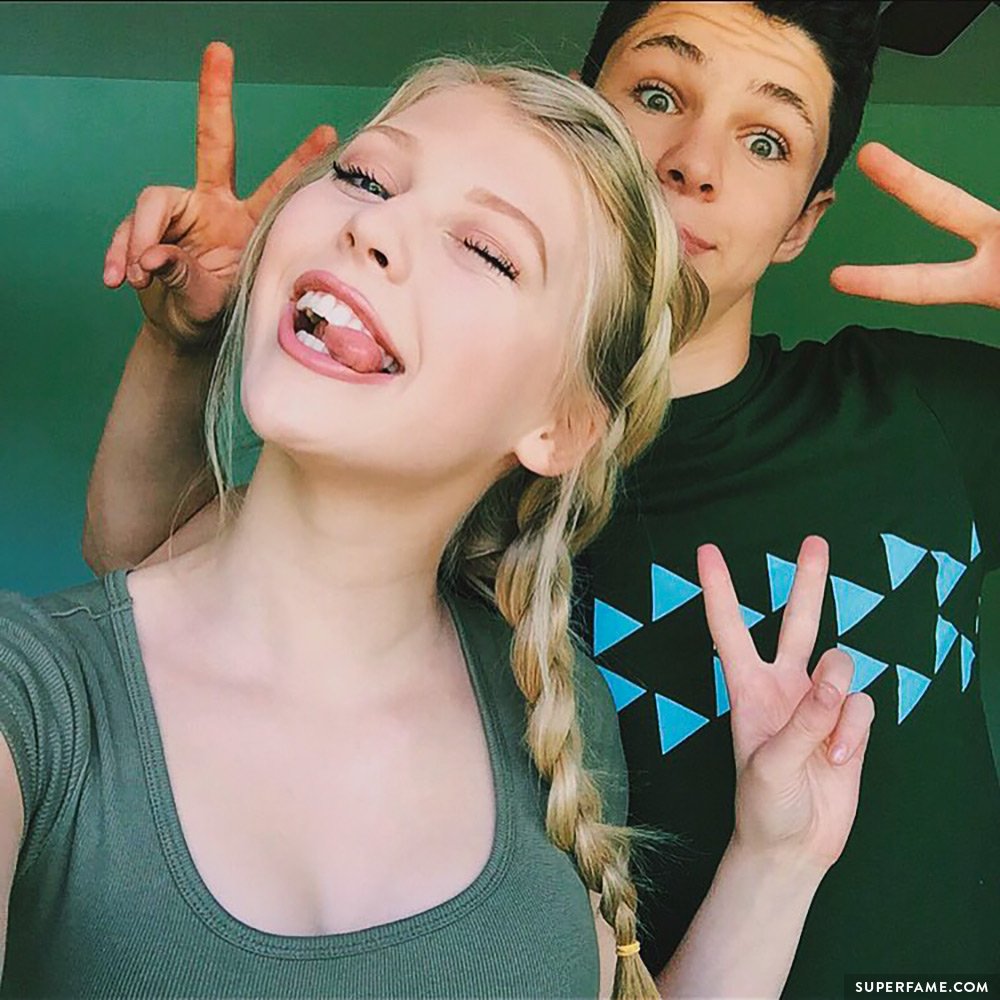 Joey said that the pair broke up because they needed some time apart due to their busy lives. "You all might think that this is a bad thing, which I thought. But we are both busy and Loren needs time for herself and so do I. We hope for the best for each other. And yeah. That is all that needs to be said. We are so sorry. Things will get better soon."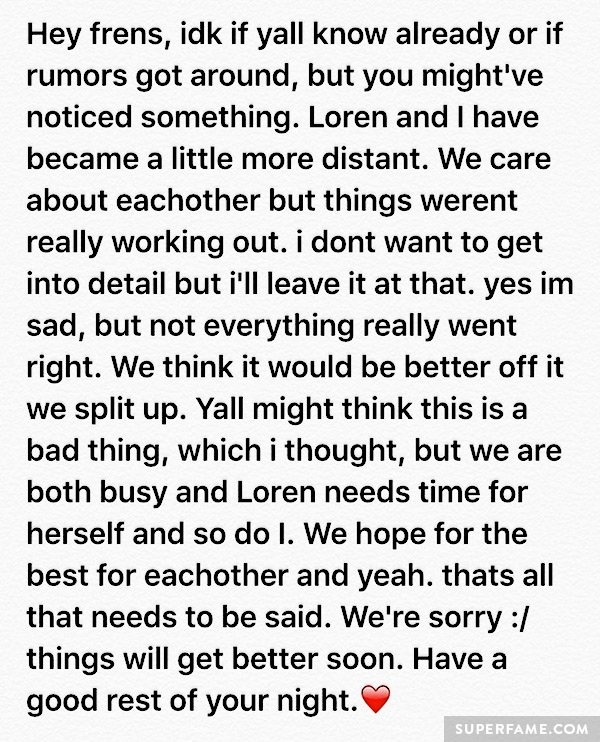 "Have a good rest of your night," he wished his fans.
Loren Takes a Break From Social Media
Loren Beech was also very sad. "Everything will be okay," he told herself on Twitter.
She told fans that she was going to be taking a hiatus, and ditching Twitter, Instagram and other social media networks. "I am going to get off social media for a few days," she announced. Loren said that she just wanted to feel happy again. "I love you."
Joey Reminisces About Their Relationship on Twitter
Joey was also sad that he lost his girlfriend. He tweeted that he wanted everything to go back to what it used to be.
"I'm broken," he tweeted.
After a while, he assured fans that everything was fine.
"Good night. Don't stress."