The battle between Justin Bieber's #Purpose and One Direction's (possibly final album) #MadeInTheAM is reaching fever pitch.
After months of back-and-forth drama and stan wars, the final victor will be crowned by the end of the week.
Or, you could just buy Troye Sivan's album Blue Neighbourhood, which is coming out in a few weeks, instead.
As of writing, Justin Bieber is projected to open above One Direction in the United States. One Direction is predicted to top Justin in their home turf in the UK.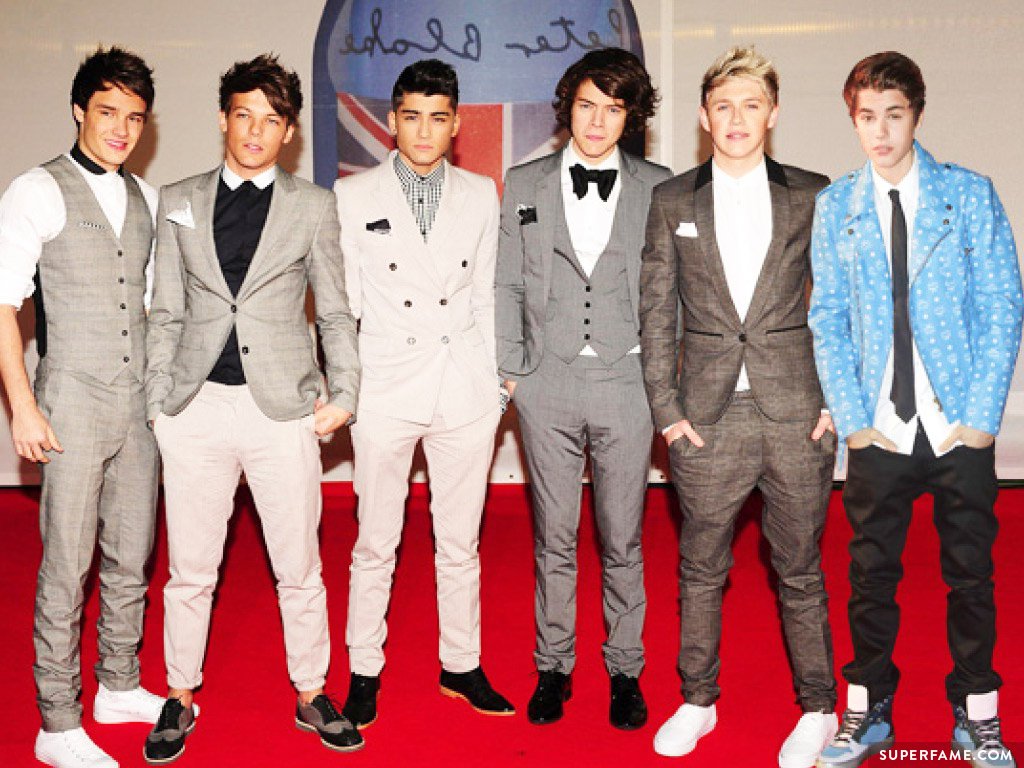 Some Stars Preferred Justin Bieber
#Purpose turned a crap load of guys into Boy Beliebers.
Carter Reynolds was the #1 Boy Belieber of them all. He pre-ordered the album and has been fanboying for months on YouNow. "Beliebers are better than Directioners!" he declared.
Joe Sugg could NOT wait for Justin. No word on #MITAM yet.
Cameron Dallas thought #Purpose was fire.
Fellow Canadian Shawn Mendes used exclamation marks.
Alfie was at a loss for words.
Justin Bieber super fan Frankie Grande was staunchly #TeamBieber.
Hunter said he was way more excited for Purpose than Made in the AM.
Kian Lawley was bombarded with tweets when he didn't mention 1D, just Purpose.
Kingsley was forced to eat foil.
Lucas Dell loved Purpose more. "Made in the AM did not do much for me! A bit of a let down!"
Luke Brooks gave his seal of approval to Justin.
Justin's friend Madison Beer felt the emotion from JB. "Never been SO PROUD of him!"
Maggie Lindemann loved Justin so much that she announced a cover.
Stalker Sarah changed her display photo and name-dropped her friend Justin. "Thinking back about sitting in the studio with Justin!"
Internet Stars React to One Direction's Album
Joey Graceffa was OBSESSED with End of the Day.
Lohanthony had a meltdown.
Ryan Minaj also had a meltdown.
ARVE Error: API endpoint returned a 403 error. This can occur when a video has embedding disabled or restricted to certain domains.
Glo wanted a piece of the D.
Fans weren't sure if Jon Cozart was giving 1D a compliment.
Joseph was converted. "For the first time ever I'm 1D as fuck!"
Meredith Foster used Shia to describe her feelings.
Ricky Dillon thought Made in the AM was a blessing to his ears.
Twaimz thought it was heavenly. "Made in the HEAVENS above!"
Gabby wanted to test the emoji.
Will Darbyshire was forced to listen to One Direction. "Bloody hell! I'll listen to Made in the AM! Leave me alone!"
Some Stars Were Diplomatic
Some of your faves didn't want to pick sides. "They're BOTH great albums!"
Matt Espinosa, who once had Justin at his house party, loved them both.
Lohanthony even made a video.
ARVE Error: API endpoint returned a 403 error. This can occur when a video has embedding disabled or restricted to certain domains.
Teala thought both albums were perfection.
Jack Johnson slipped in some self-promo.
Gigi Gorgeous thought the day was a DREAM.
Marcus Butler listened to both.
Nick Laws was LIVING for both.