Madison Beer and Jack Gilinsky hopped into Coachella this year with some sensationally sexy outfits.
On the second day, Madison was even caught by paparazzi engaged in a delightful conversation with Brooklyn Beckham.
Brooklyn – who has dated the likes of French model Sonia Ben Ammar and actress Chloe Moretz – was then accused by the Daily Mail of "flirting" with the brunette.
Jack Gilinsky & Madison Beer Head off to Coachella in Sexy Outfits
Jack and Madison planned out their Coachella outfits in advance. For the first day of the event, Madison went with a nude top and the Coachella-classic: a glittery headband.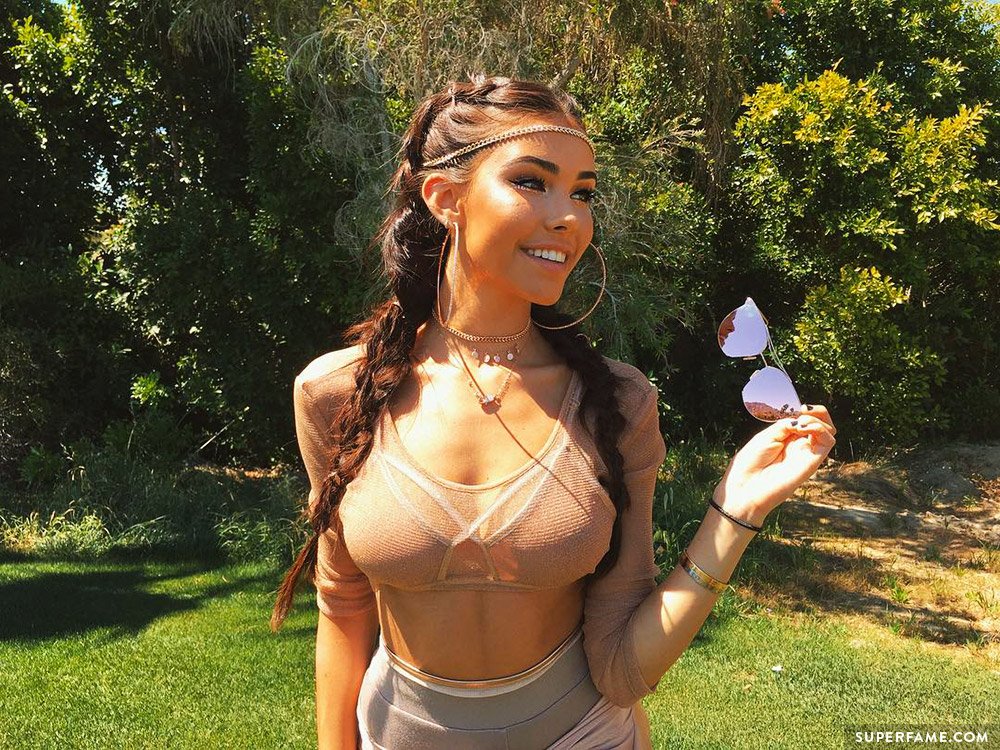 Jack, on the other hand, didn't appear to bring much clothing at all. He spent most of his time with his top off, showing off his gym-toned body.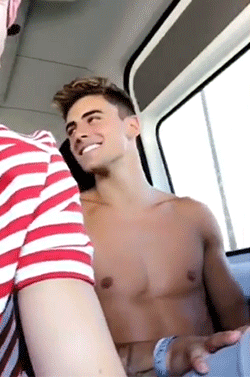 For day two, Madison went with a black bikini top and some Jeremy Scott pants. Did you know Madison shares a stylist with both Halsey and Janelle Monae?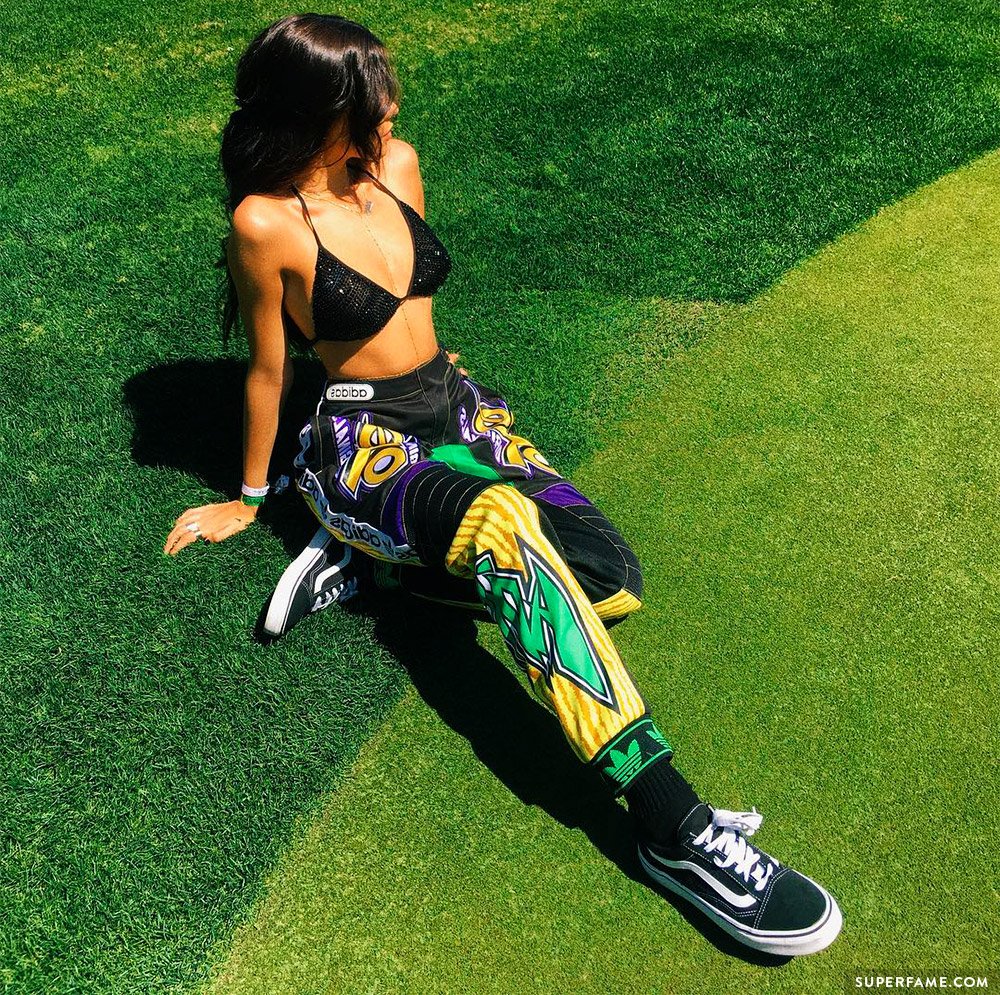 The duo went with many of their friends (like Sammy and Stassie), and were also happy to pose with fans.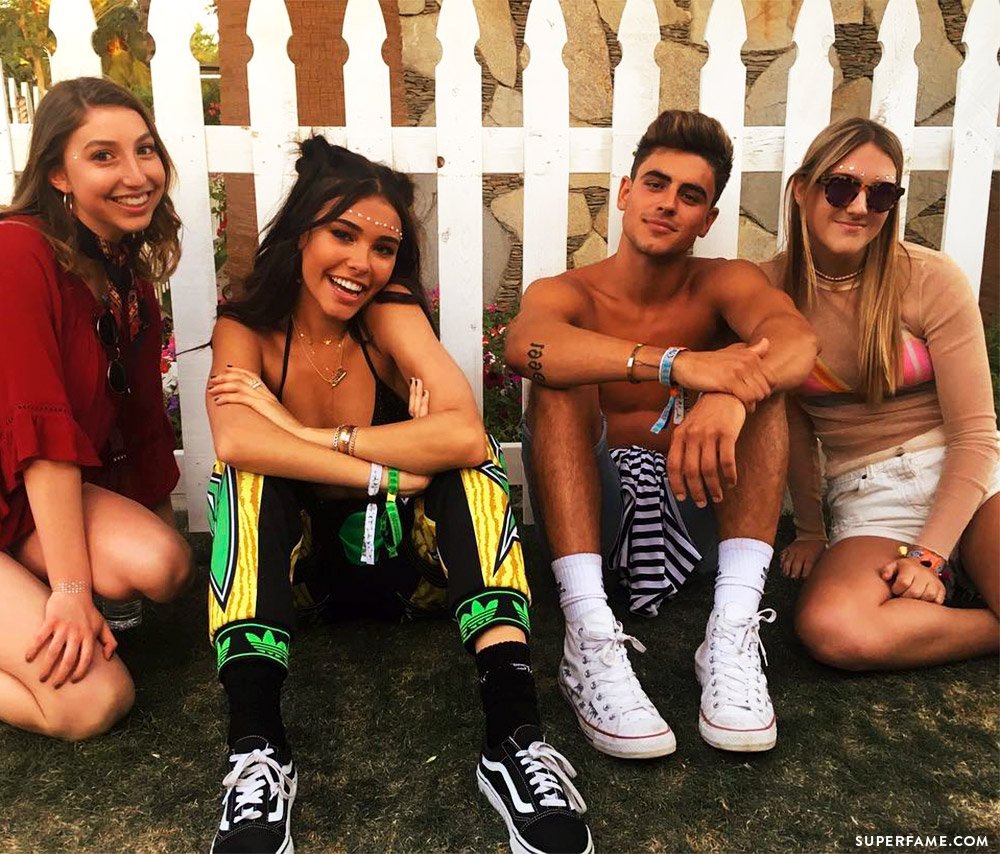 Brooklyn Beckham Makes Headlines for Flirting With 'Taken' Madison
Brooklyn Beckham happened to be photographed by the paparazzi at Coachella, too.
Unfortunately for him, the headline at the Daily Mail accused him of "flirting" with a "mystery brunette" – who turned out to be none other than Madison Beer.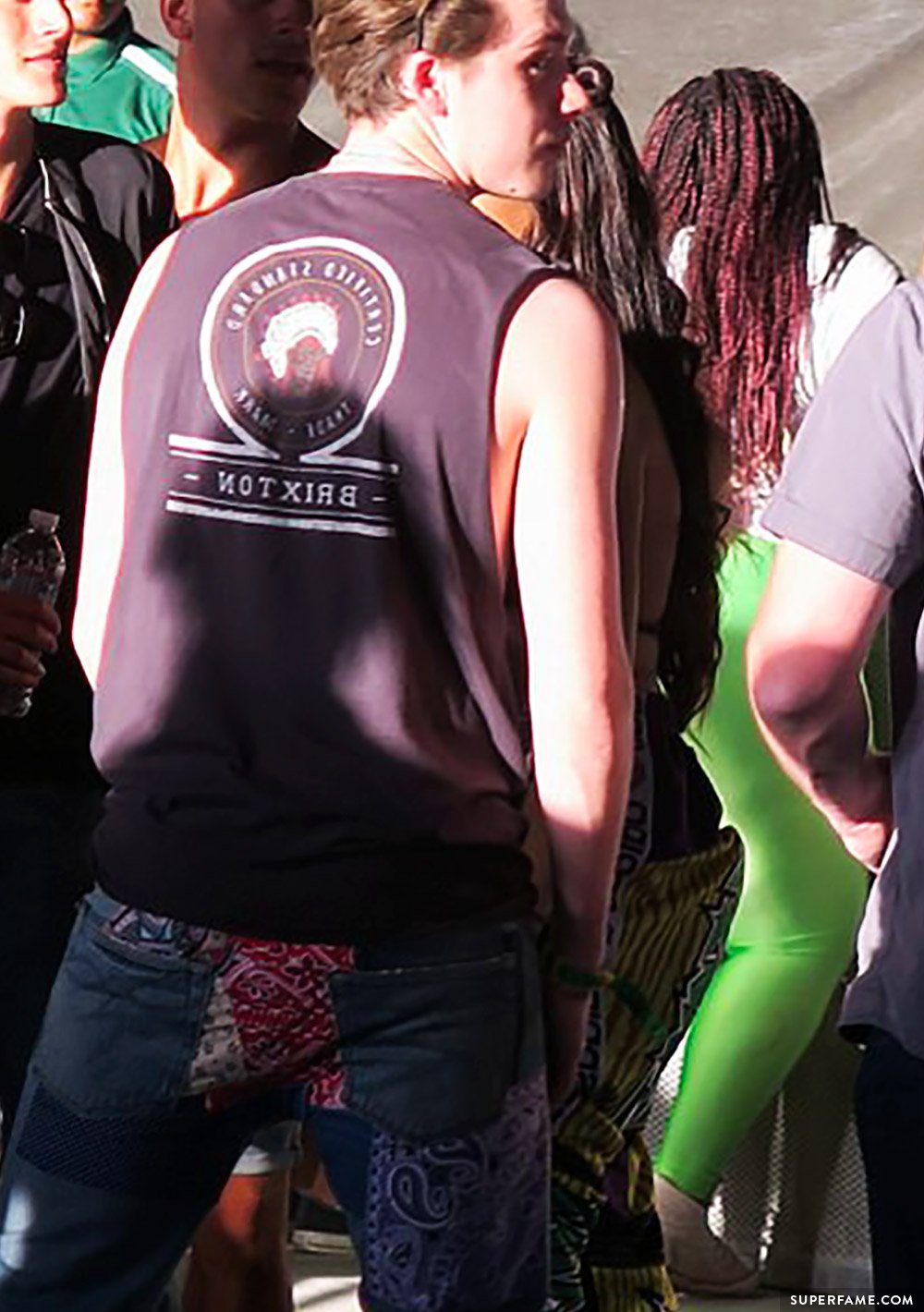 He got up close with Madison, and they chatted while Tory Lanez performed. However, instead of watching the performance, his eyes were firmly set on Madison's.
Madison, clad in a black bikini top, found something he said hilarious and clasped her mouth and went wide-eyed.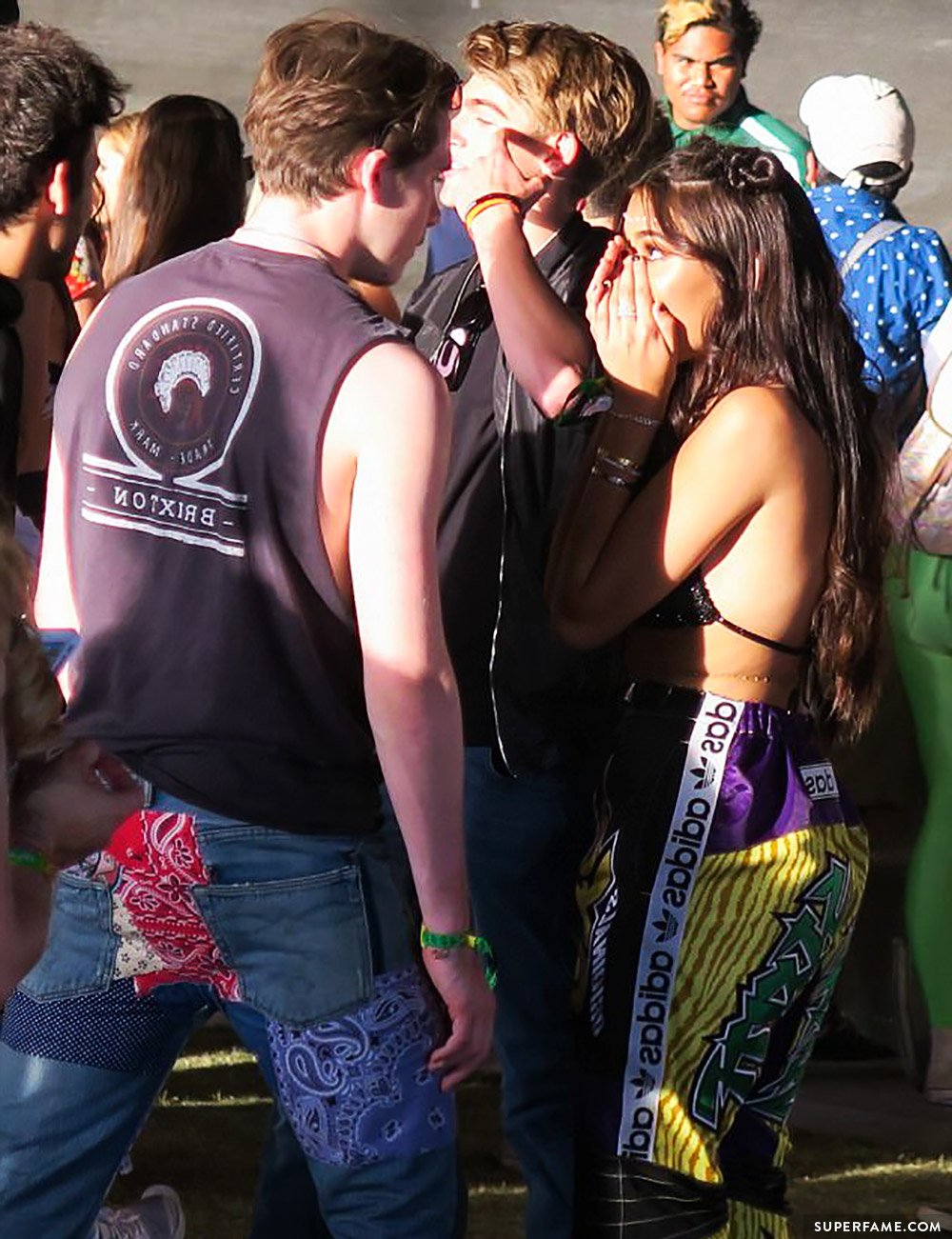 She stared in delight as she met the budding photographer.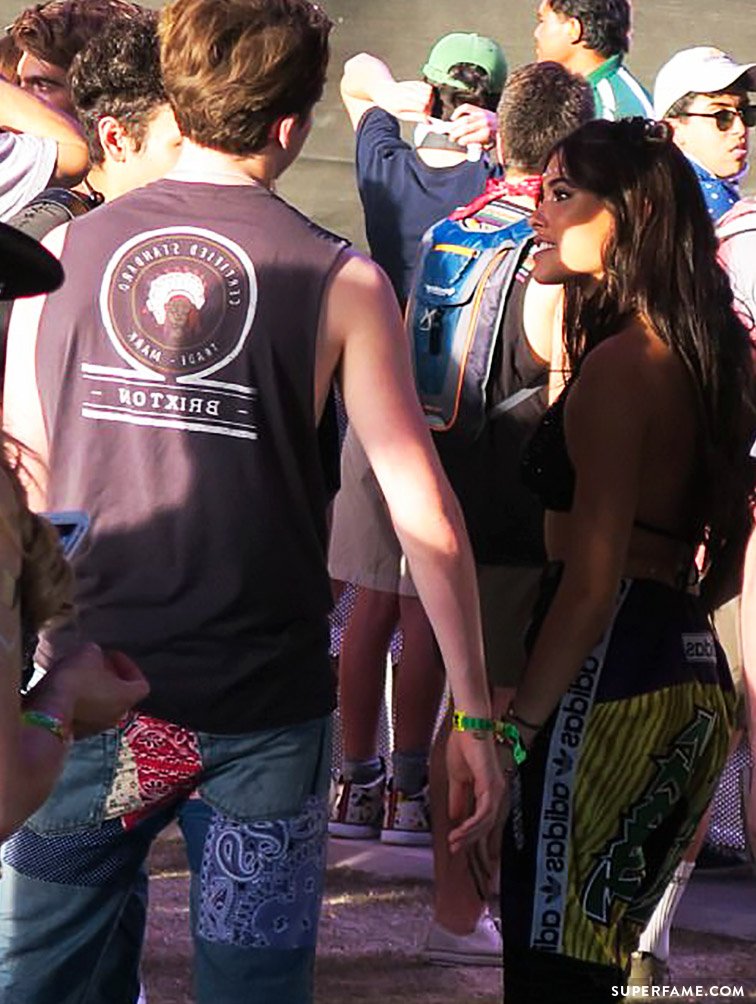 Sorry, Brooklyn! She's taken.