Maggie Lindemann's new single Knocking on Your Heart is set to be released on September 4th.
"I'm really excited for you guys to hear it," she said on YouTube. "I'm excited for just everything. I have been working so hard on it. I really hope you guys like it. I think you guys are going to like it, but we'll see."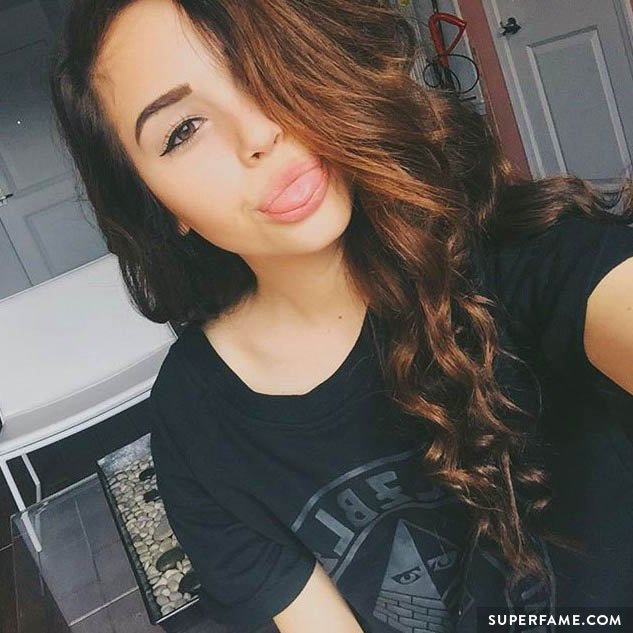 Maggie Lindemann Announces Her New Single & Upcoming Album
"I'm making an album," she announced on YouNow last month. "Well, I'm going to be. Right now, I just finished my first song. Like completely. It's cut. It's done. Right now it's in New York, getting worked on."
She posted a snippet on Instagram.
"But it's going to be out really soon and I'm really excited. And it will be my first song."
Maggie Lindemann Denies Being 'Talentless': "I Do Things! I Sing! I Act! I Model."
Maggie, who is often accused of "not having a talent", defended herself on YouNow.
Maggie said, "I do things, guys. Maggie actually does something? Talentless b**** does something? My god, yes. I DO THINGS. I SING! I ACT! I model. Do you not see the pictures of me modeling?"
"Cornpops commercial. I've been in things. I'm a real person."
"People are like, you don't deserve to be verified."
Maggie Denies Using Carter Reynolds 'For Fame'
Cameron Dallas and Taylor Caniff have previously accused Maggie of "using" Carter to increase her popularity – but she denied it on YouNow.
"If I wanted to use him for followers, it would have been done with a long time ago. Why would I put up with all of this? All the hate? If I didn't actually care?"
"Also, a lot of people think I'm rude. I am rude. If you don't like me, then, that sucks."
"This is me. I'm not going to be fake on social media."
[total-poll id=8914]