Nash Grier showed up at the Teen Choice Awards in a 90's inspired denim-on-denim outfit – but E!'s Fashion Police Twitter account was not a fan.
Nash took it personally, and fired back on Twitter.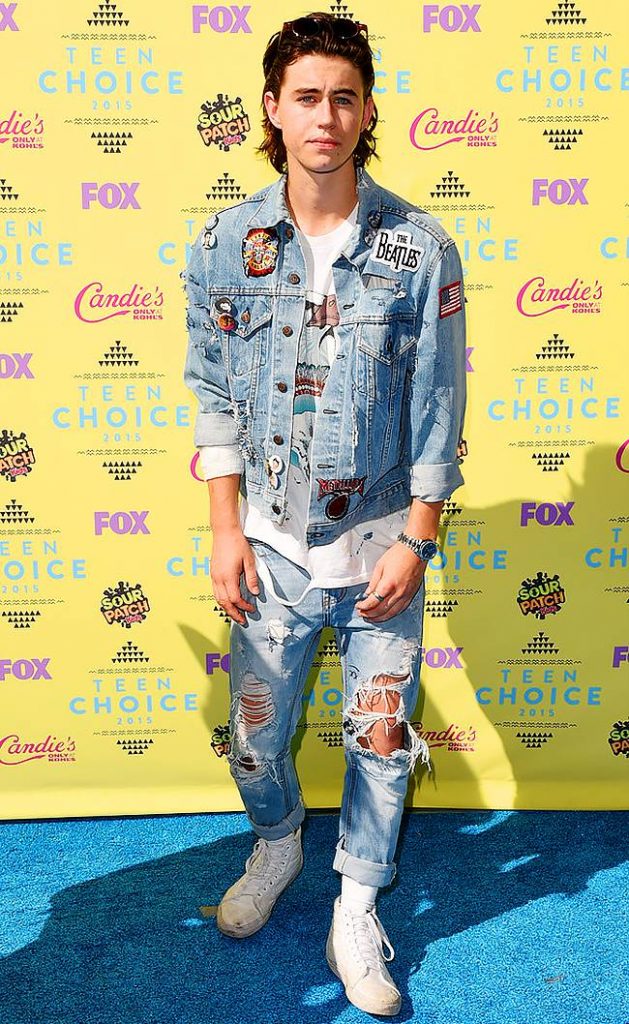 According to his Twitter account, he was inspired by Britney and Justin's famous denim-on-denim moment.
Nash Grier's Outfit Is Trashed by Fashion Police
The official E! Fashion Police Twitter account took aim at Nash's TCA outfit. "Ugh, it's 2015. Not 1995."
He also made it onto Sugarscape's Weirdest Dressed List. "Yes, but what the actual fuck is Nash Grier actually wearing?" they tweeted.
Friends Defend Nash From Outfit Haters
Beau Brooks and Jake Foushee immediately jumped in to defend Nash.
"You rocked that outfit today, man," Beau tweeted.
Jake accused the haters of trying to dampen Nash's "creative style".
Nash Grier Fires Back at Fashion Police: "Media!"
"People in the 90's dressed ten times more free than they do now," Nash fired back. "It's b******* media like you that hold them back today!"
"Do not ever feel like you need to live up to social standards," he told fans.
"Never let someone stop you from expressing yourself," he continued.
He even fired back at a fan who questioned why he donned this particular outfit. "Because I can!"
[total-poll id=8523]