Stalker Sarah claimed that her friend Nash Grier was escorted out of Kylie Jenner's 18th birthday party at Bootsy Bellows in West Hollywood – because he wasn't invited in the first place.
Sarah also posted a corresponding video – but Nash Grier had a different story.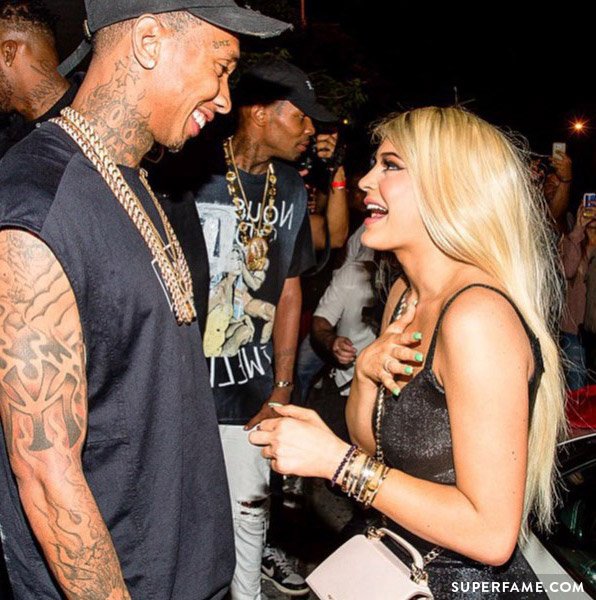 This was also the same party where Tyga gave Kylie a brand new $320,000 Ferrari.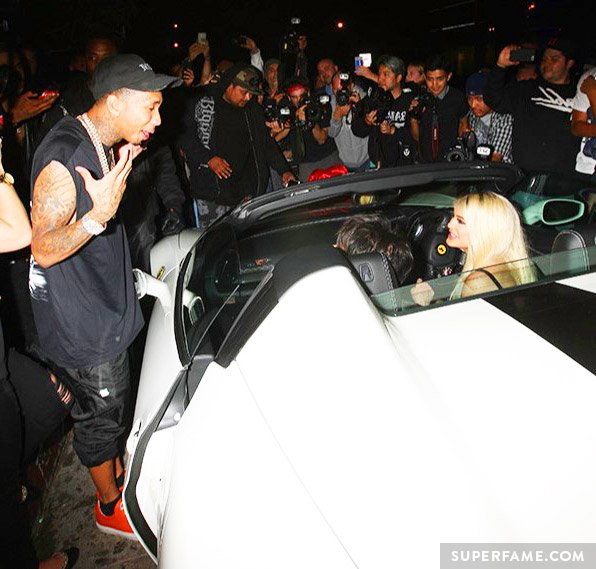 Stalker Sarah Says Nash Grier Was Ejected in 10 Minutes for Not Having an Invite
Sarah posted a Vine of Nash getting escorted out of the party, and captioned, "When security escorts Nash out of Kylie's party 10 minutes after walking in. You must be invited."
If you can't spot Nash in her dimly-lit Vine below, look for the guy in a black hat.
Sarah also posted a photo with Nash.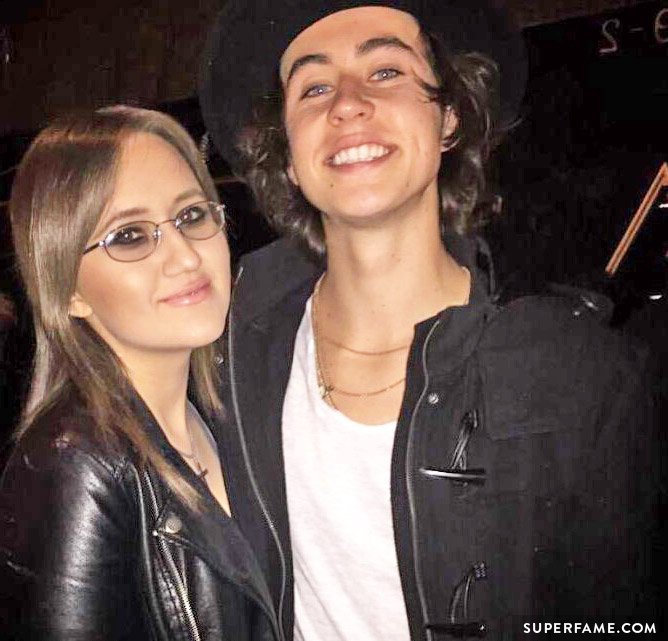 She also revealed why she was standing outside in the first place. "I was taking video of her receiving her birthday gift from Tyga."
Nash Grier Denies Stalker Sarah's Version of Events
On a "Nash Grier News" Instagram account, Nash commented on a repost of the incident.
He had a different version of the story, and claimed that he left voluntarily due to his fame – not in "10 minutes because he wasn't invited".
"Yo, I was just leaving. People kept coming up to me inside and security escorted me out when I was ready to dip," Nash said.
Stalker Sarah Laughs It Off
When a fan tweeted her with Nash's denial, she laughed it off. "Haha."
She also defended Nash against some fans that wanted Kylie to attack him.
She reiterated that they are friends, to some disbelieving fans.
[total-poll id=8446]