YouTubers and Viners, who have already taken over all your favorite award shows, took on New York Fashion Week.
For some reason, many on Twitter were furious. "Get all the ugly a** Viners away from NYFW please!" one person tweeted. "Cameron Dallas & Lohanthony are at fashion week. I am f****** done with America!"
Madison Beer has probably been the busiest at NYFW, with a ton of front row appearances. She joined Amanda Steele for the front row at Lacoste, and posed with Selena Gomez and Brooklyn Beckham at Polo Ralph Lauren.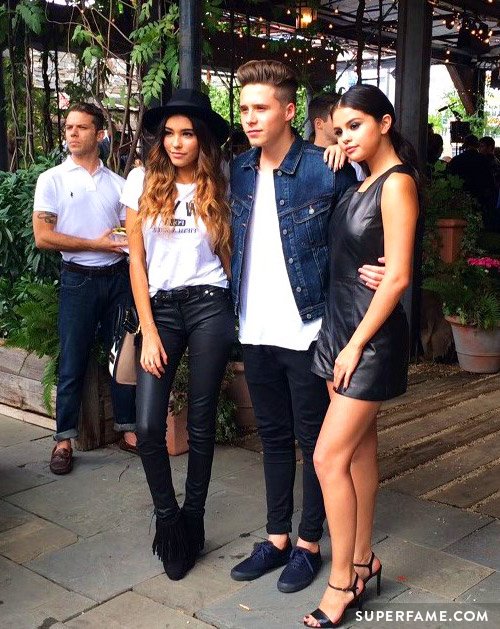 Madison was also front row at Desigual, where she posed with Karolina Kurkova backstage. Madison was also front row at BCBGMAXAZRIA, held at The Arc, Skylight at Moynihan Station (which was also attended by Lohanthony). She also went to E!'s NYFW Party at The Standard, as well as TargetStyle, in Vogue at Cedar Lake.
Elsewhere, Lohanthony finally got to meet Marc Jacobs. If you don't remember, Marc Jacobs and Kate Moss (along with James Franco) were big fans of his infamous "basic b******" video. Earlier this year, Kate Moss even called an easyJet pilot a basic b**** as she was kicked out of an airplane.
There were a ton of other Viners in New York, but for other reasons. Nash Grier, along with friends Sam Wilkinson, Jake Foushee, Alec Bailey and Twan Kuyper, were around the area for the Miss America event in Atlantic City, New Jersey. Nash told fans that he was going to be attending Paris Fashion Week instead. More photos below.