It's the season for giving, and Pewdiepie got a whopping $10,000 from one of his YouTuber friends.
But there was a catch!
Pewdiepie Launches His Latest Charity Fundraiser
Pewdiepie recently announced his new Winter charity drive.
His charity drive is part of a rather convoluted competition sponsored by the mobile game company Seriously, in conjunction with Ellen DeGeneres.
20 participants joined Pewdiepie in promoting the game Best Fiends, including Hayes Grier and Markiplier.
Pewdiepie's water fundraiser has already raised over $26,000 as of writing.
The last time he did this, he raised over $446,462, WAY over his $250,000 goal.
Jacksepticeye Donates $10,000, but Has One Sexy Request
Pewdiepie was very thankful for Jacksepticeye's $5k donation. "I guess I have to go on that date you have been asking forever about now!"
Jacksepticeye urged Felix to put on a sexy outfit, for a price. "How much for you to dress in a German Milk Maid outfit?"
We Photoshopped a helpful image for you.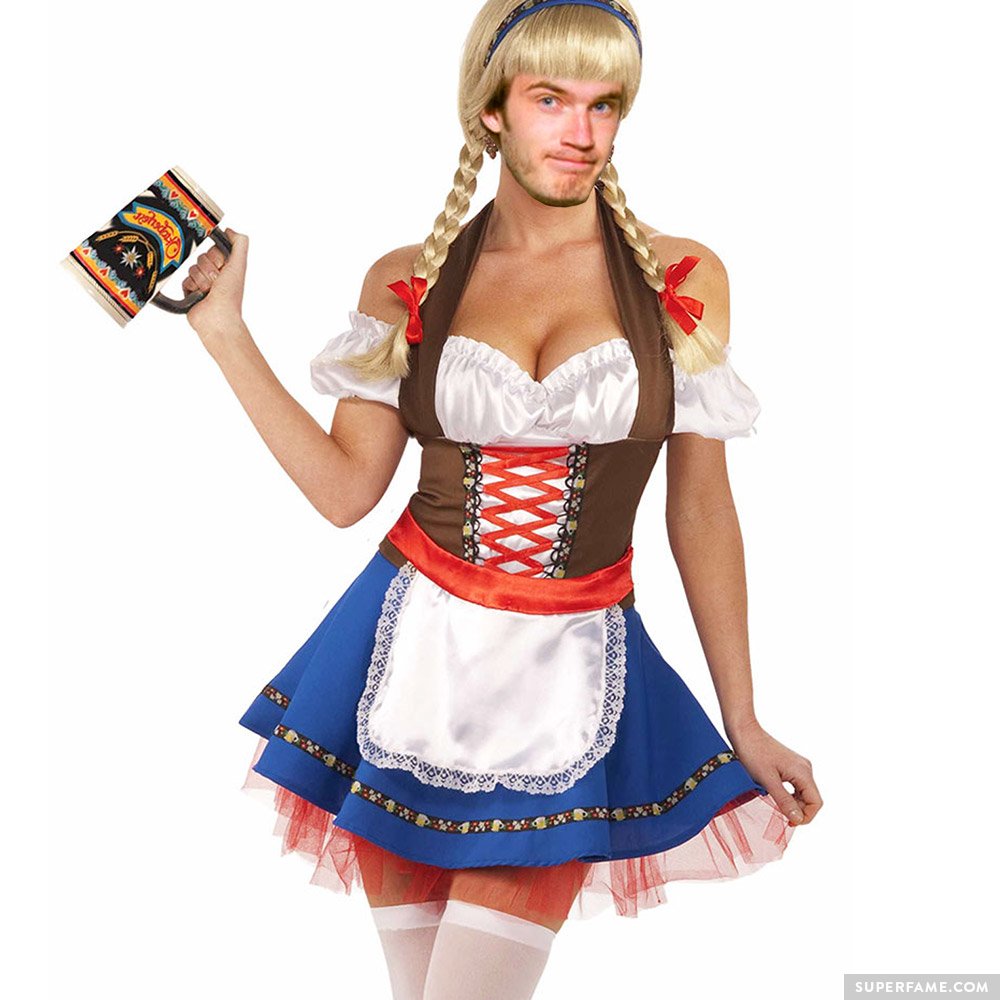 Felix announced that he would put on the tights for another $5k.
Jacksepticeye graciously dropped the $5k. "Done! Better get that outfit ready!"
"Holy fuck XD," Pewds tweeted, not expecting Jacksepticeye to drop another 5 grand.
Fans went wild on Twitter. "OMG. The ship has sailed. Now kiss! Make sure to take pictures!"