"I'm f****** crying my eyes out right now. I don't think I have been this upset in a very long time. Worst night ever!" Carter Reynolds tweeted earlier.
"Winnie passed away, I don't want to believe it. It's all my fault," the distraught Viner tweeted.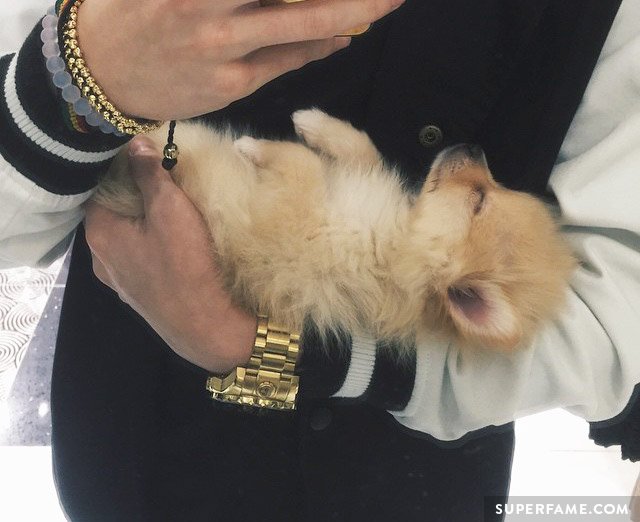 Carter Reynolds Announces That His Pomeranian Winnie Has Died
Carter was completely beside himself. "WHY? WHY? WHY?" he tweeted.
Carter previously made an Instagram account for Winnie the pomeranian, where he showcased the puppy playing video games and meeting his friends.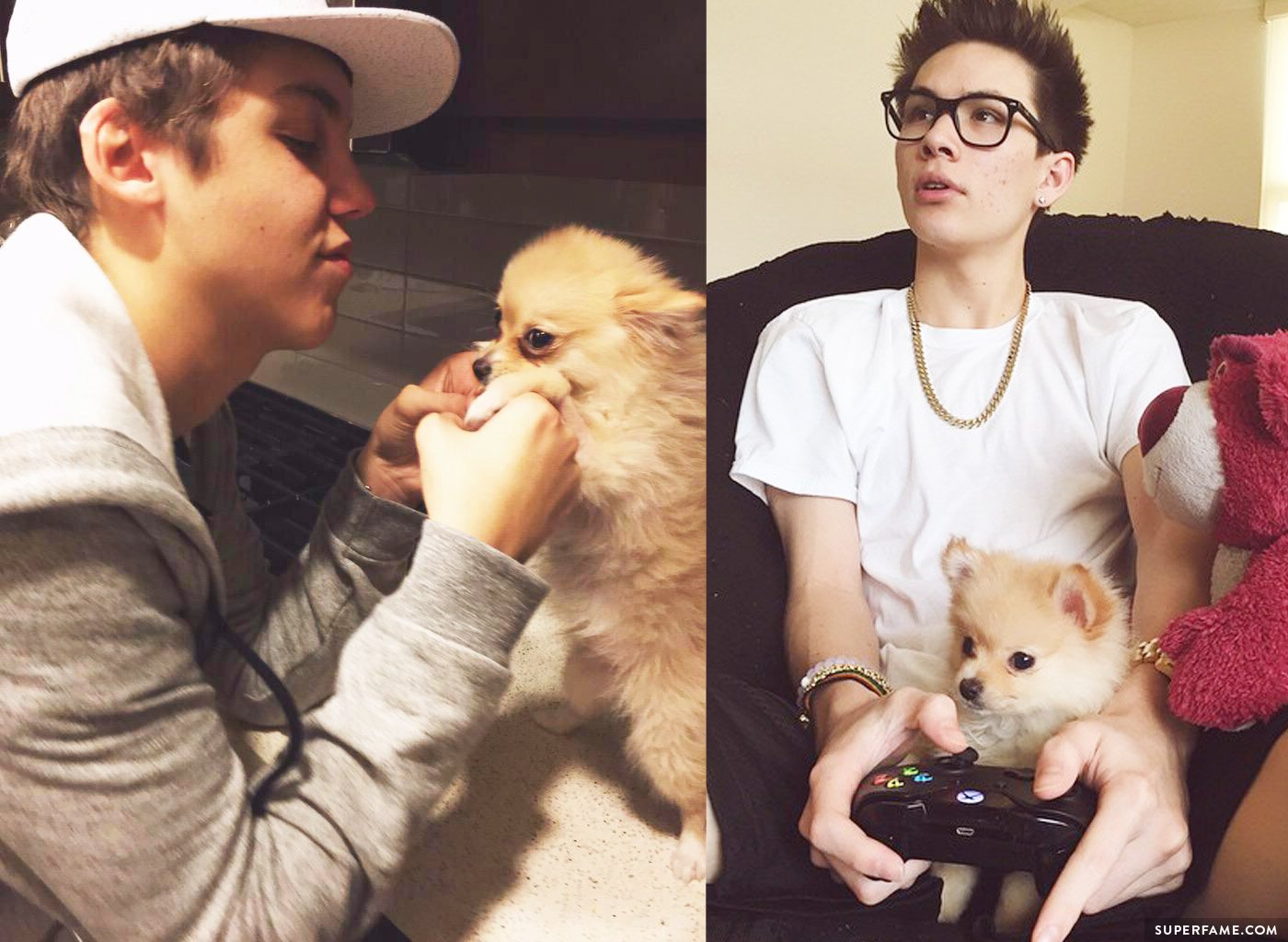 Carter, who attended the Billboard Music Awards 2015, drove four hours from Las Vegas to see his puppy's dying breath.
"Still wishing this was all a dream. I miss you Winnie," he continued.
"Winnie made me so happy and I'll never forget that."
"You'll always be my favorite dog. You sure did know how to make me laugh and smile a lot. Love you forever," he continued.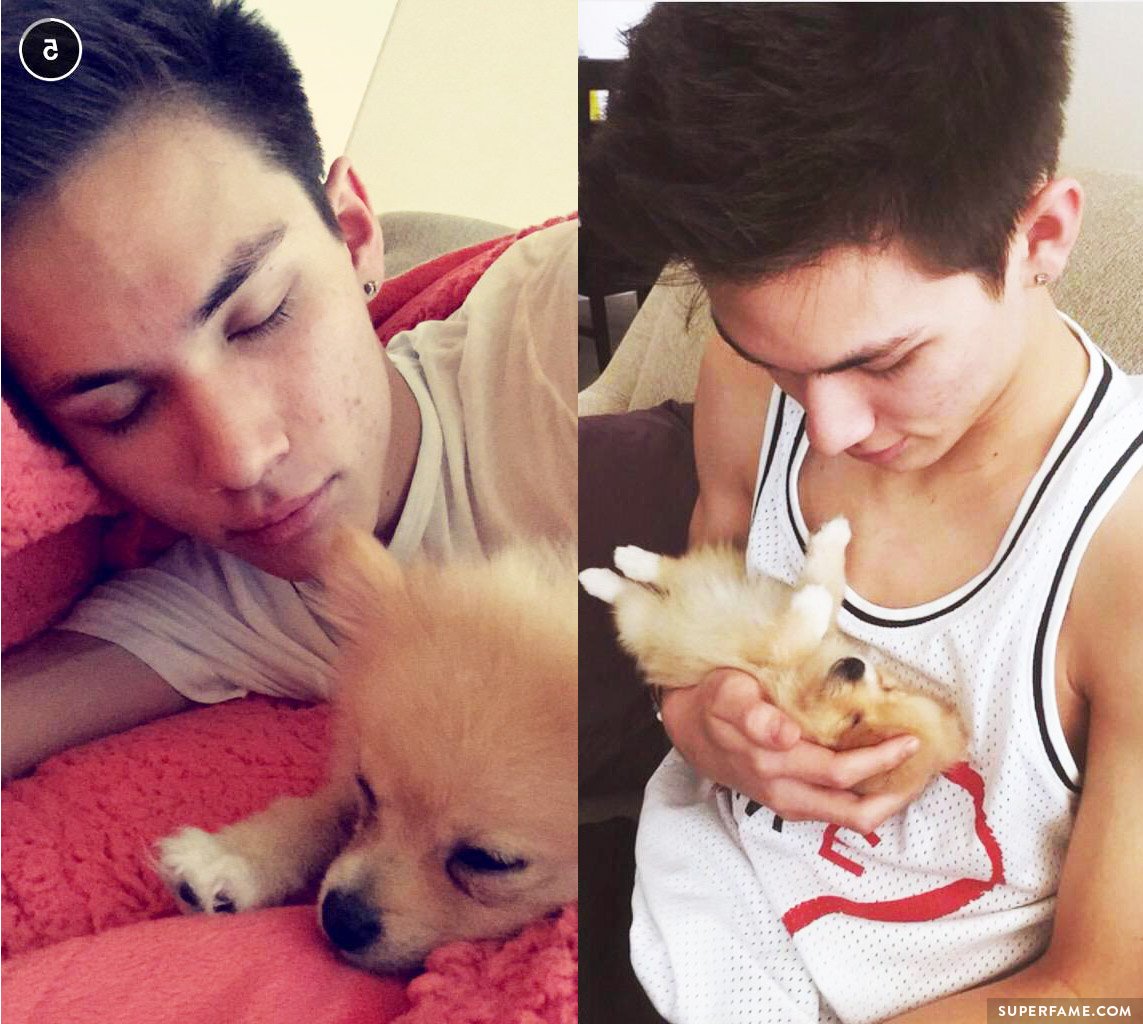 Although Carter did not reveal the cause of death, he previously mentioned that the puppy was in the hospital last week.
Fans Pay Tribute To Winnie The Pom, Trend #RIPWinnie Worldwide
#RIPWinnie trended worldwide.
Sometimes-girlfriend Maggie Lindemann lead the condolences. "I'm gonna miss this little cutie."
Winnie often made appearances in Carter's Snapchats and YouNow streams, and is a bit of a celebrity.
"I love you angel," another fan said.
Trolls Mock Carter Reynolds With Mean Jibes, But Fans Defend Him
Carter was immediately attacked by trolls who used racist jibes to mock him. "Carter was hungry so he killed his sweet, innocent dog!" one fan tweeted.
However, they were immediately stopped by fans. "Don't go hating on Carter or making stupid racist jokes. Just let him be." another fan said.