Jasmine Villegas, 21, just officially announced that she's six months pregnant, to shocked fans everywhere.
Fans are assuming that the father is her on-and-off Viner beau Ronnie Banks, despite a lack of any official confirmation. If the rumors are true, he would have been just 17 – since he just turned 18 two weeks ago.
Over the last year, Jasmine and Ronnie have had a rocky relationship consisting of public cheating allegations and a ton of shady tweets.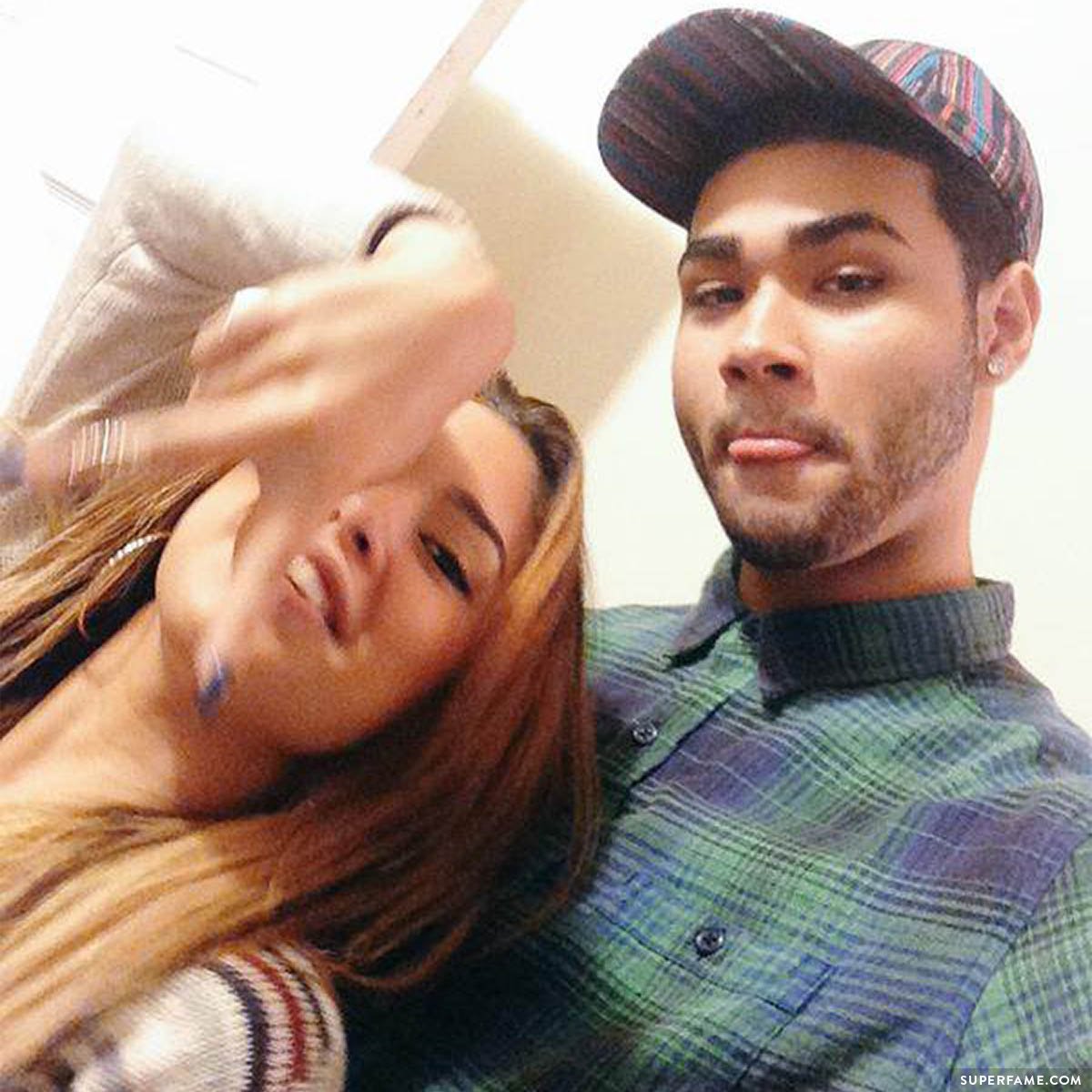 Jasmine Announces That She's Six Months Pregnant
Jasmine spoke to Cosmopolitan, and dropped a baby bombshell.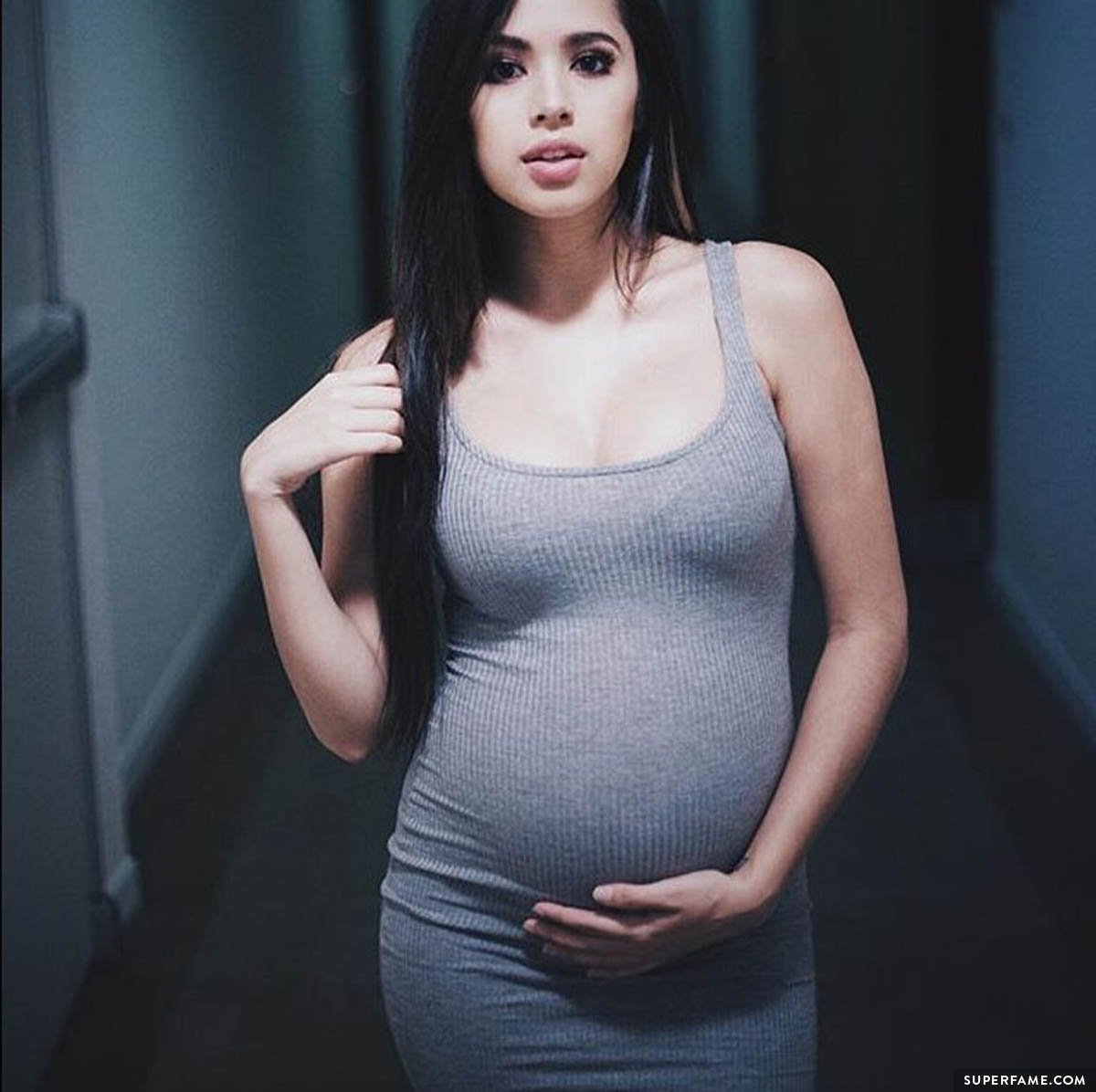 She revealed that she was six months pregnant. "My WHOLE family is excited!" she exclaimed. "In Latino culture, it is normal to have kids young."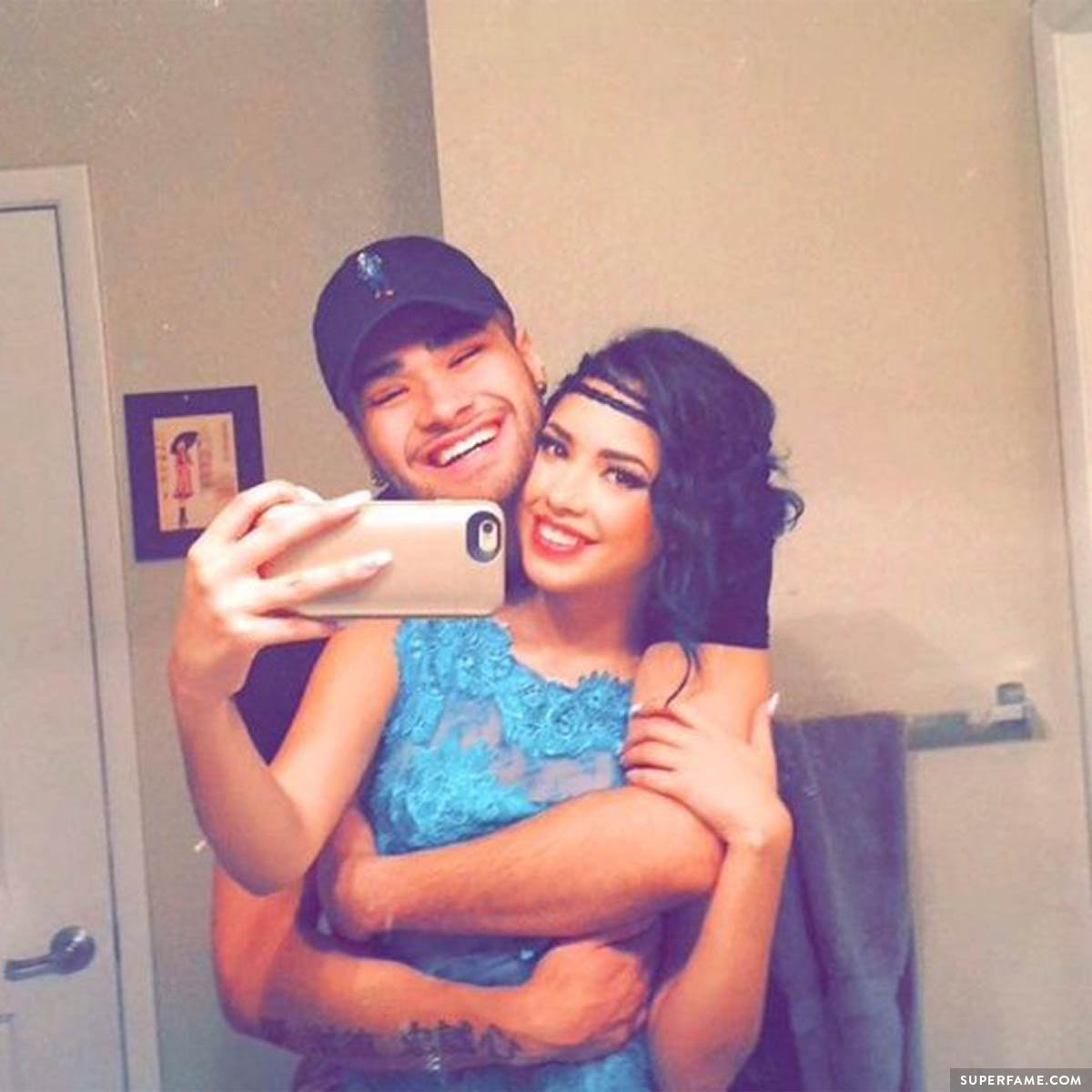 Jasmine also explained why she was nervous about talking about her pregnancy. "I'm still young… You never know what people will say."
She has yet to pick a name for the baby. "I'm taking my time!"
While she purposely excluded any mention of the father, most fans assumed it was her on-and-off beau Ronnie Banks.
After a fan accused her of "not knowing who the father was", she apparently defended herself and indirectly confirmed the baby was Ronnie's. "I am not a d*** thot! Been with the same guy for over a year."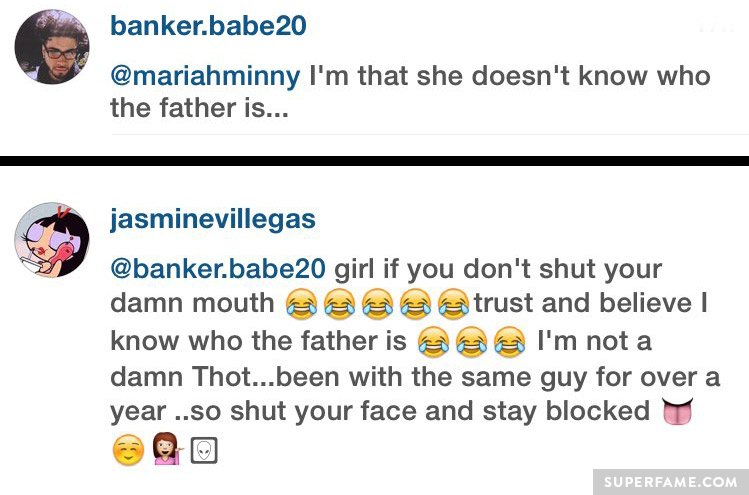 Ronnie Banks is Cryptic
Rumored father Ronnie did not deny anything, despite being bombarded with comments everywhere. In fact, he did the exact opposite, and posted a photo of the pair with the caption, "Marie's Gift" – the title of his song.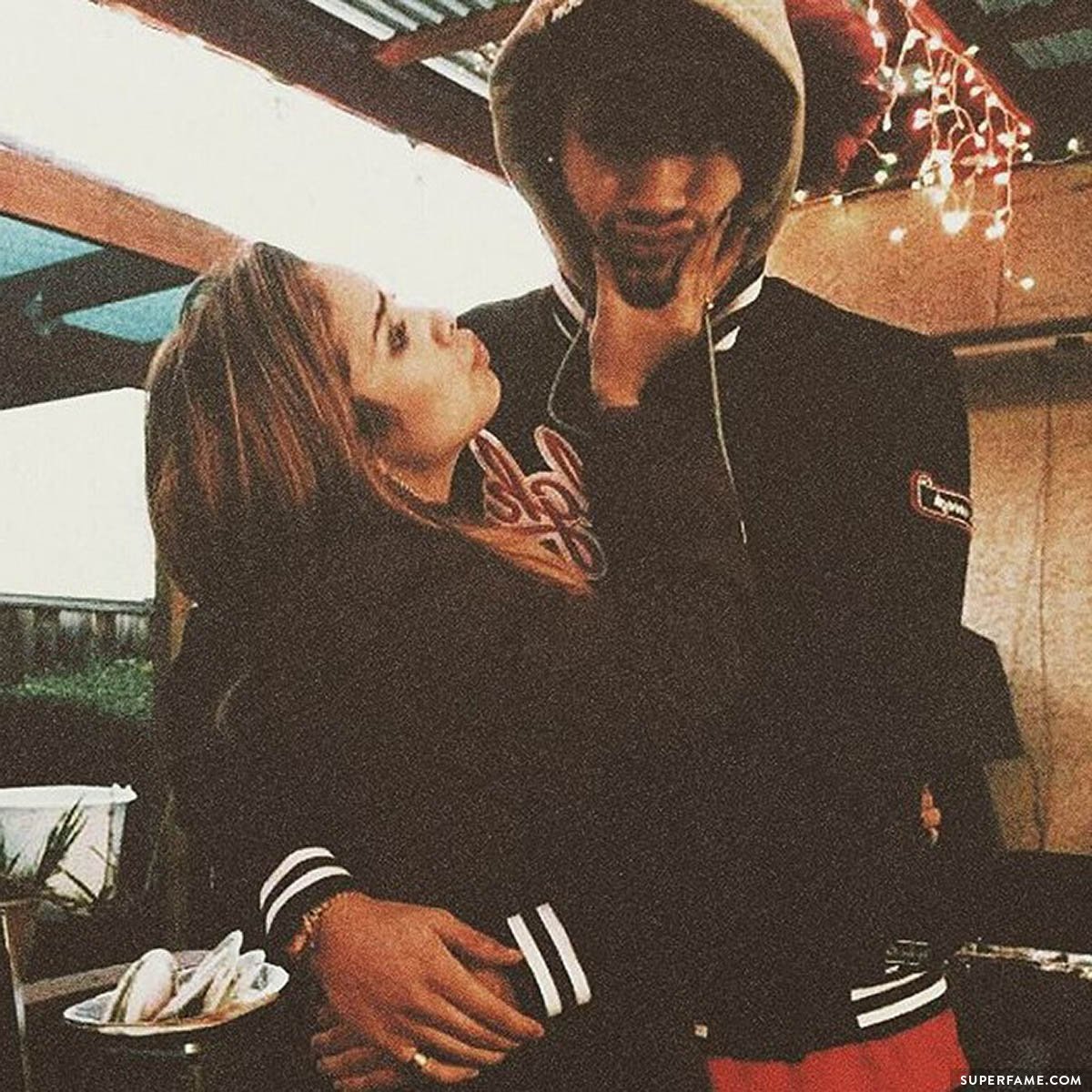 He kept tweeting about being "blessed" with a "gift". Jasmine favorited his tweets.
After some of his earlier tweets were misconstrued, he talked about his blessings again. "I am more than happy about the blessings I receive."
The pair later posted matching photos from the same photoshoot.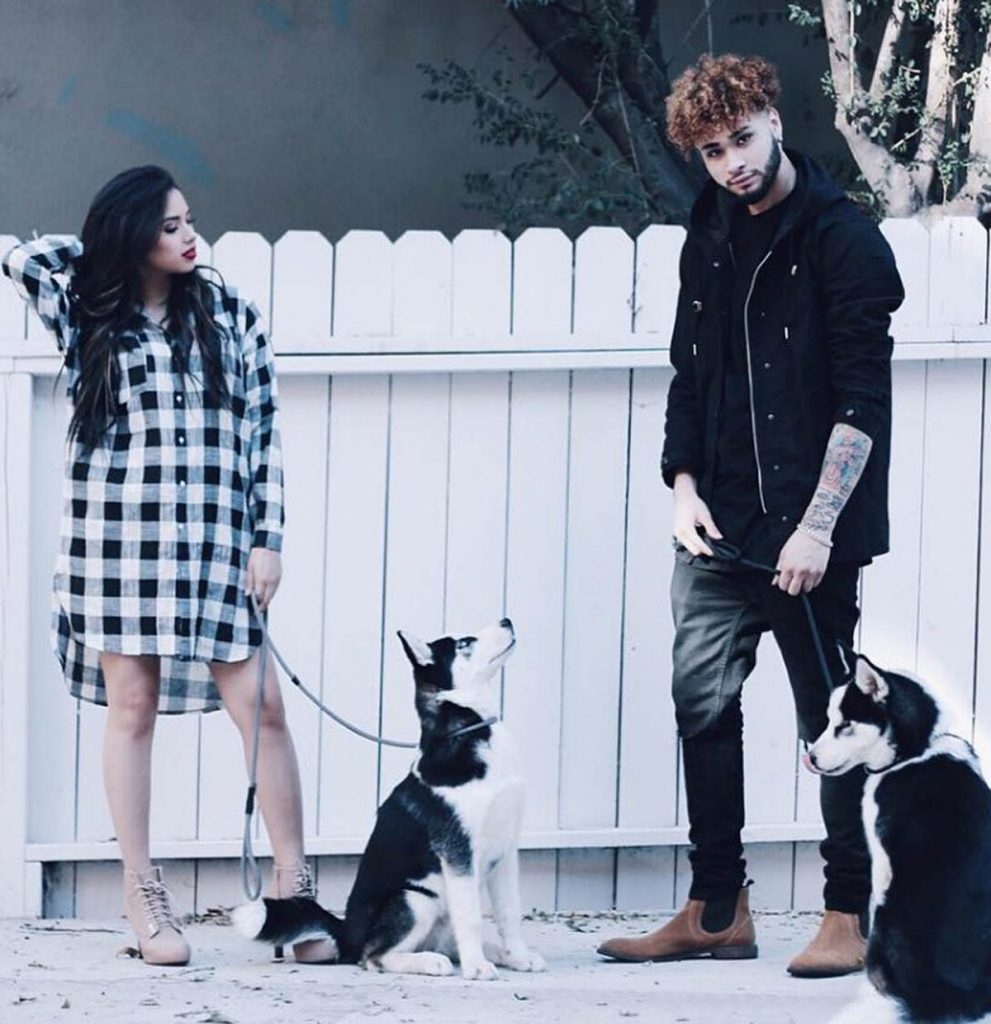 Fans React
Fans were mostly in shock. "That was out of nowhere! What the fuck!"