You probably noticed everyone talking about the super-rare Super Blood Moon today.
And if you were staring at your phone screen or laptop, you probably saw #SuperBloodMoon trending worldwide on Twitter and Facebook all d*** day.
If you weren't aware, it's a rare combination of a "supermoon" and a lunar eclipse. A "supermoon" is when the full moon is at perigee, or the closest point of the moon's orbit with Earth.
This has only happened five times since 1900 – the last being in 1982. You won't see one again until 2033.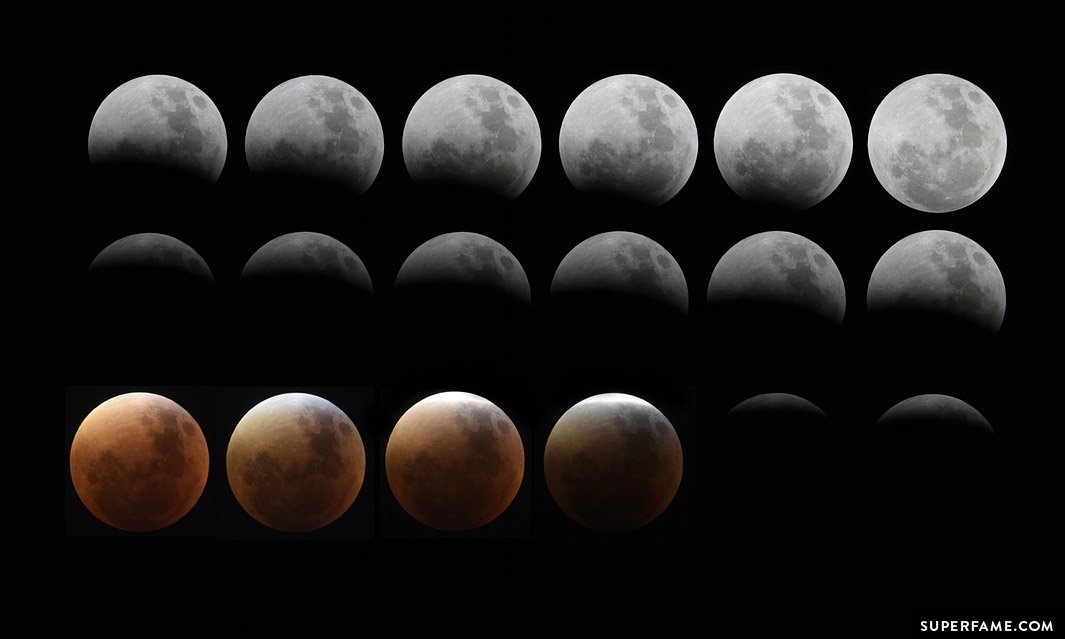 YouTubers & Viners React
Michelle Phan was busy urging fans to re-tune their "crystals" under the full moon. Paging Joey Graceffa!
"Most crystals can be charged under a full moon – amethysts thrive from it," she said.
Tyler Oakley called upon the Clefairies as a metaphor for Twitter. "Fake a** fairweather moon fans, where's your love for the moon when it's waxing? Waning?"
Luke Korns felt duped. "The moon isn't even red! What a rip off! Space, we trusted you!"
Joey Graceffa was ready to cast some magic.
Acacia was in love.
Alex Ramos' mind went where it normally does.
Andrew Lowe was honest. "Can't wait to forget to go outside and look at it."
"Fuck the moon," tweeted Callux. "The moon never looks at me when I turn red."
Charles Trippy got a bloody injury from his moon-photographer drone. Very 2015.
Daniel Christopher used the opportunity for some Taylor Swift shade.
Lamarr Wilson threatened to show fans his moon.
Meg DeAngelis went through many emotions.
Michael Buckley didn't want to look at your crap photos.
Nobody told Ricky Dillon anything. "What's the moon doing?"
Stalker Sarah was about to get her biggest selfie coup yet.
KSI: Expectations versus reality.
HowToBasic got a fantastic HD shot of the moon.
Phil Lester almost fell out of his window.
Rosanna Pansino came out as a werewolf.
Joe Weller was actually expecting a red moon.