You've seen the Drake forehead tattoo – but have you permanently etched a reminder of your favorite Viner on your body yet?
According to Taylor Caniff's Snapchat, a fervent fan did exactly that.
Taylor Caniff Reveals a Fan Tattooed His Signature on Her Hip
Taylor Caniff snapchatted evidence that a fan got a tattoo of his autograph. "Got my tattoo!" he captioned.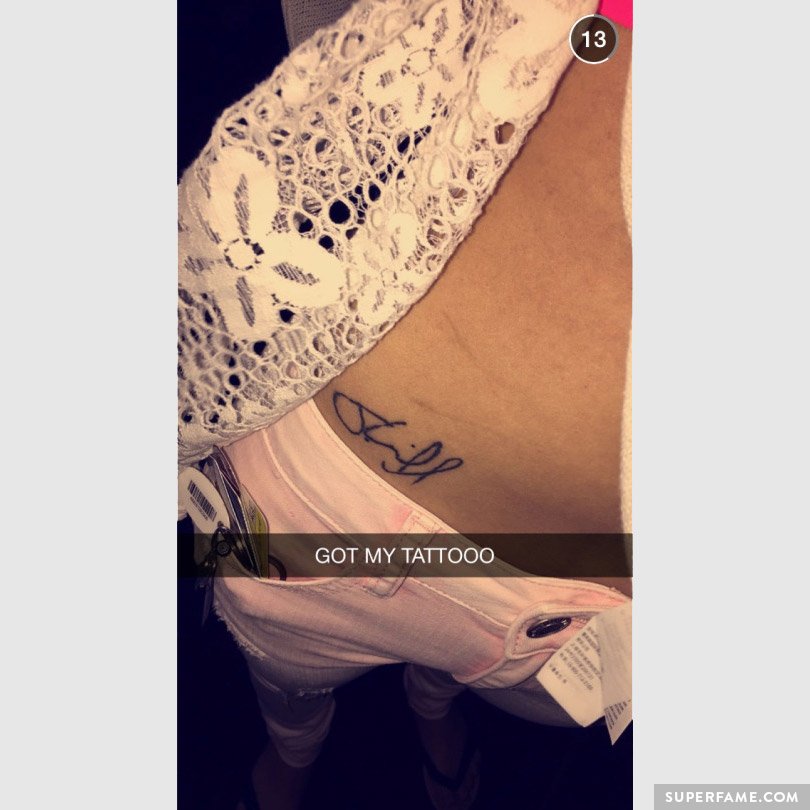 Some fans thought Caniff got a tattoo of his own signature – but they quickly noticed the lace top, a lack of abs and pink pants.
Although it is unclear if the tattoo is actually real, it gave many other fans a great idea.
"If I ever get your autograph I swear to gosh I WILL tattoo it on my ankle!" one fan said.
"Getting Taylor Caniff's signature as a tattoo is so my goal," another tweeted.
Do You Also Want to Tattoo a Viner's Signature on Your Body?
How about tattooing Cameron Dallas' autograph on your neck?
We've made a helpful image you can print out for your favorite neighborhood tattoo artist.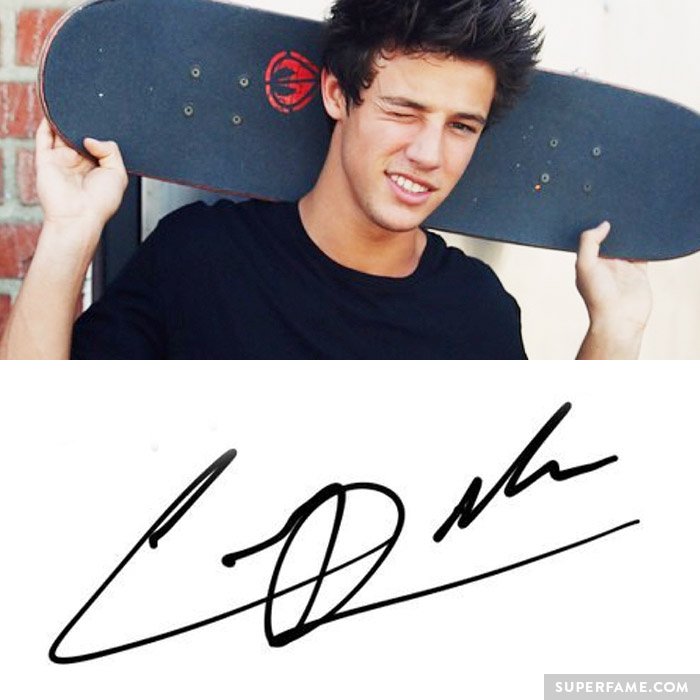 Or what about a signature from Nash Grier? We suggest somewhere highly visible, such as your forehead.
Or don't. Have fun!