Taylor Caniff is under fire after new photos emerged of his fan's gifts thrown into a nearby dumpster after a fan event.
Although, just putting it out there – everyone does it. All YouTubers, Viners … even Taylor Swift.
Related: Taylor Caniff was recently caught, again, tossing gifts a second time. However, the employee who reported it got fired for exposing this.
A Fan Discovers Gifts in the Trash
Full credit goes to Twitter user Andrea-maeee, who first posted photos of a dumpster outside a meet-and-greet event. However, it was no ordinary dumpster.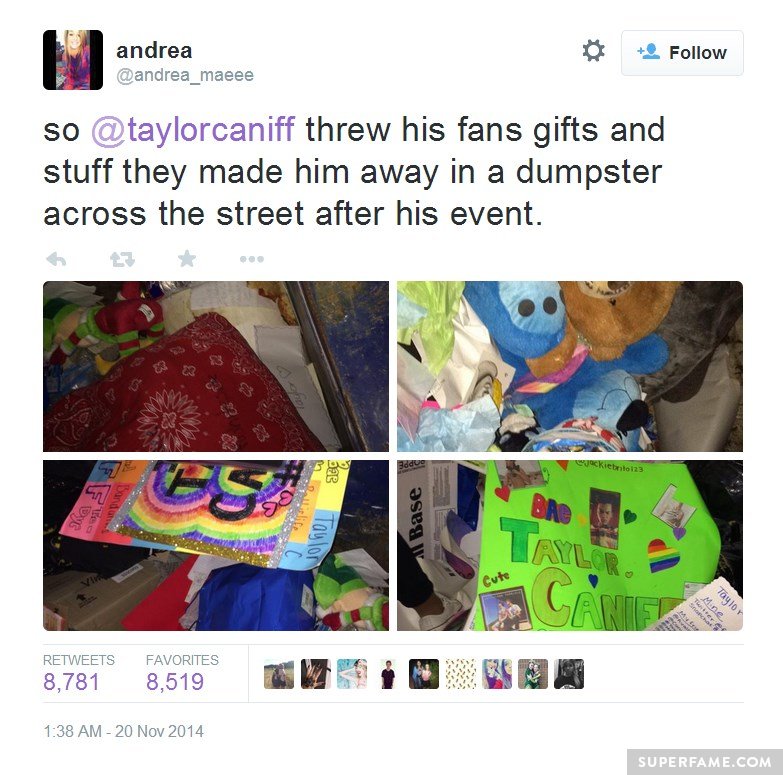 Let's take a closer look at its contents.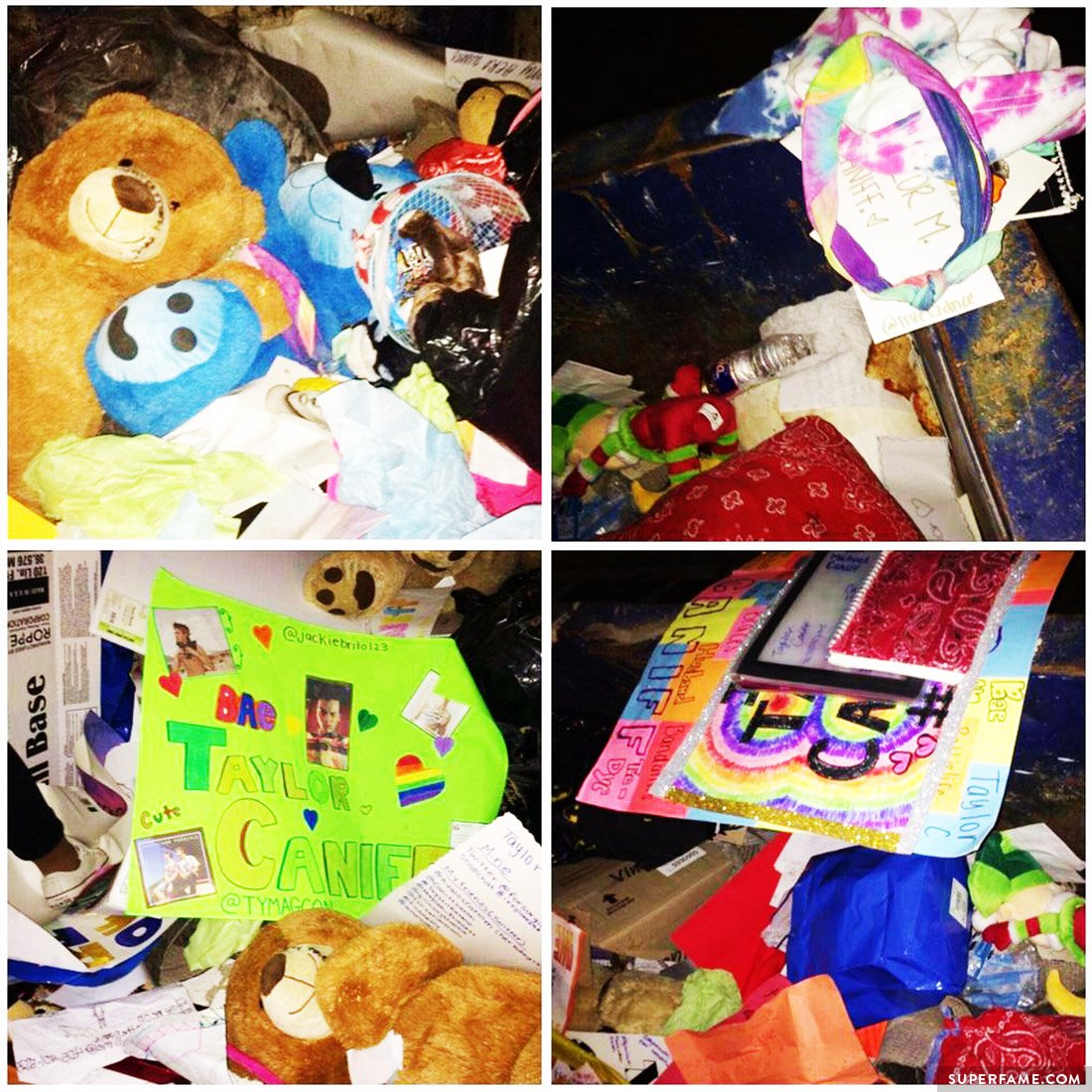 Fans React to Their Presents Being Tossed Out
Understandably, many fans were quite shaken by this revelation. Many went into meltdown mode on Twitter. They wondered: If Taylor Caniff heartlessly tosses their presents into the garbage disposal – then does he actually love his fans?
Many fans also felt sadness and empathy for the fans that had to see their hard work carelessly strewn on the ground.



The user who exposed this incident was also clearly shaken. She admits she was in tears during her investigative dumpster dive.

Taylor Caniff Reacts to the Scandal
Originally, Taylor tweeted a message branding his fans "idiots" for buying gigantic teddy bears as gifts. "They can't fit onto an RV," he declared.
However, this was badly received, and this tweet was swiftly deleted.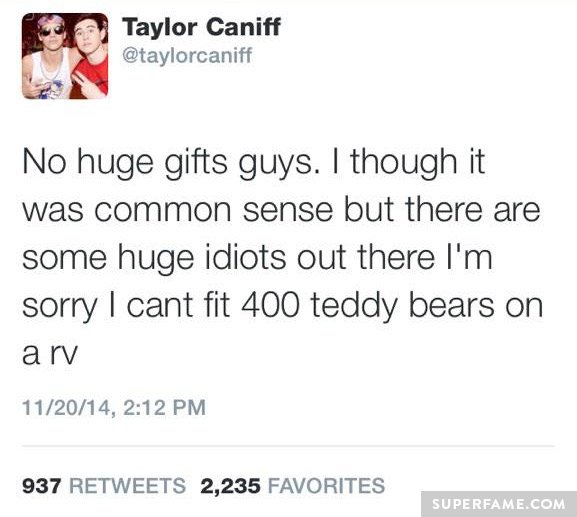 He immediately went into damage control mode, trying to find an excuse for throwing gifts into the garbage. And boy, he found one.
Taylor Claims He Threw out Gifts Because Fans Send Him Razors
He begins by blaming fans for gifting him their razor blades "they use to cut with". Entire boxes of razor blades. They "made him feel very upset".
Taylor explains that he was simply doing a selfless, courageous act by helping the girls toss their boxes of blades into the trash.
The connection between the razors and all the other gifts thrown away remains unclear.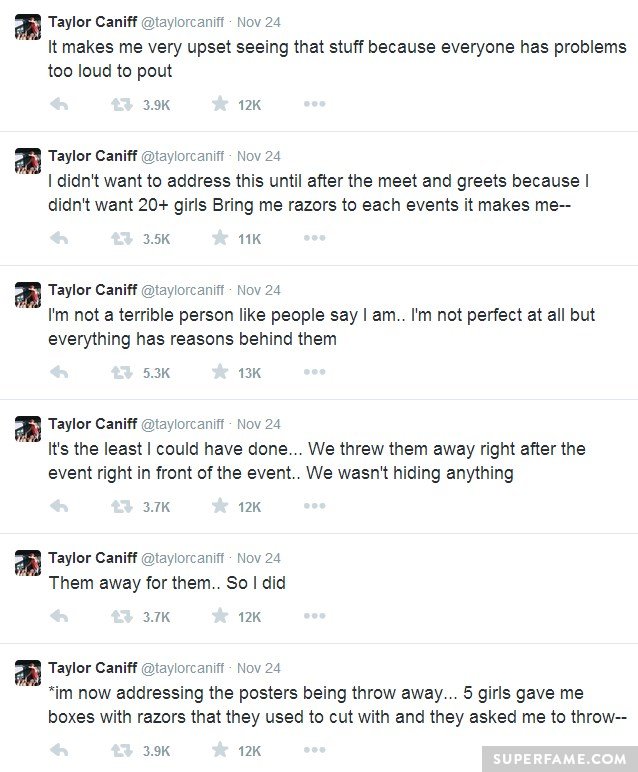 He ended with three messages claiming that everything he does is for the fans. "Nobody's ever going to take you guys from me," he says.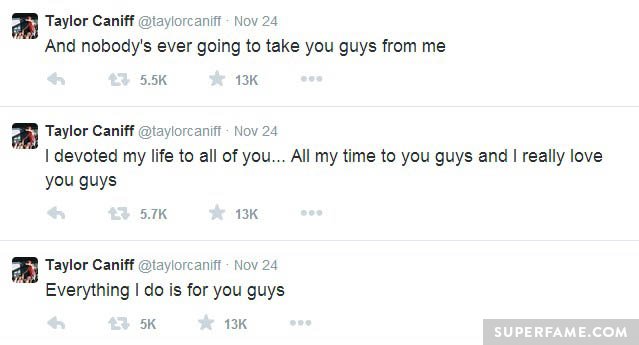 And just like that, he was forgiven. And the world moves on.
What do you think about this? Do all celebrities toss away gifts – or is it unacceptable? Comment below!