Desperate, screaming teen girls turned a Glendale Aeropostale into a riot as they shrieked for the blood of Nash Grier, Cameron Dallas, Hayes Grier and Carter Reynolds – who were there to launch the United XXVI collection for Aeropostale.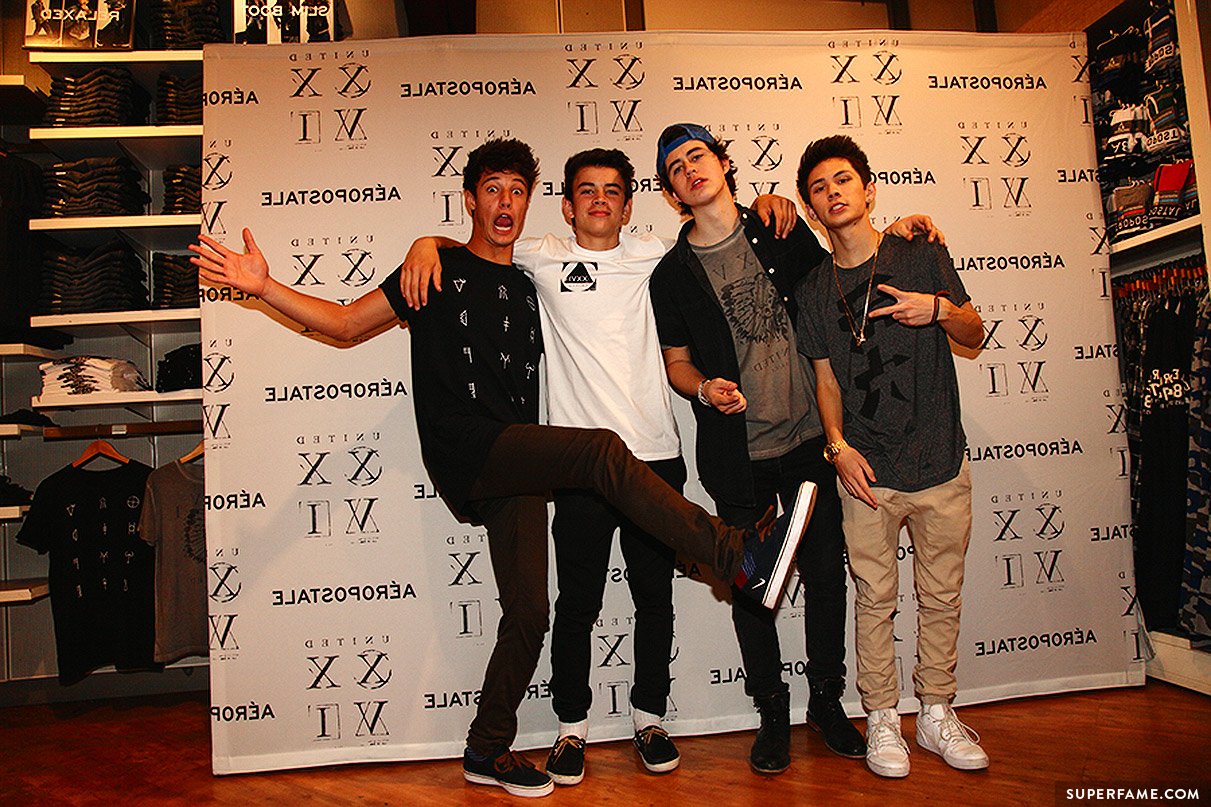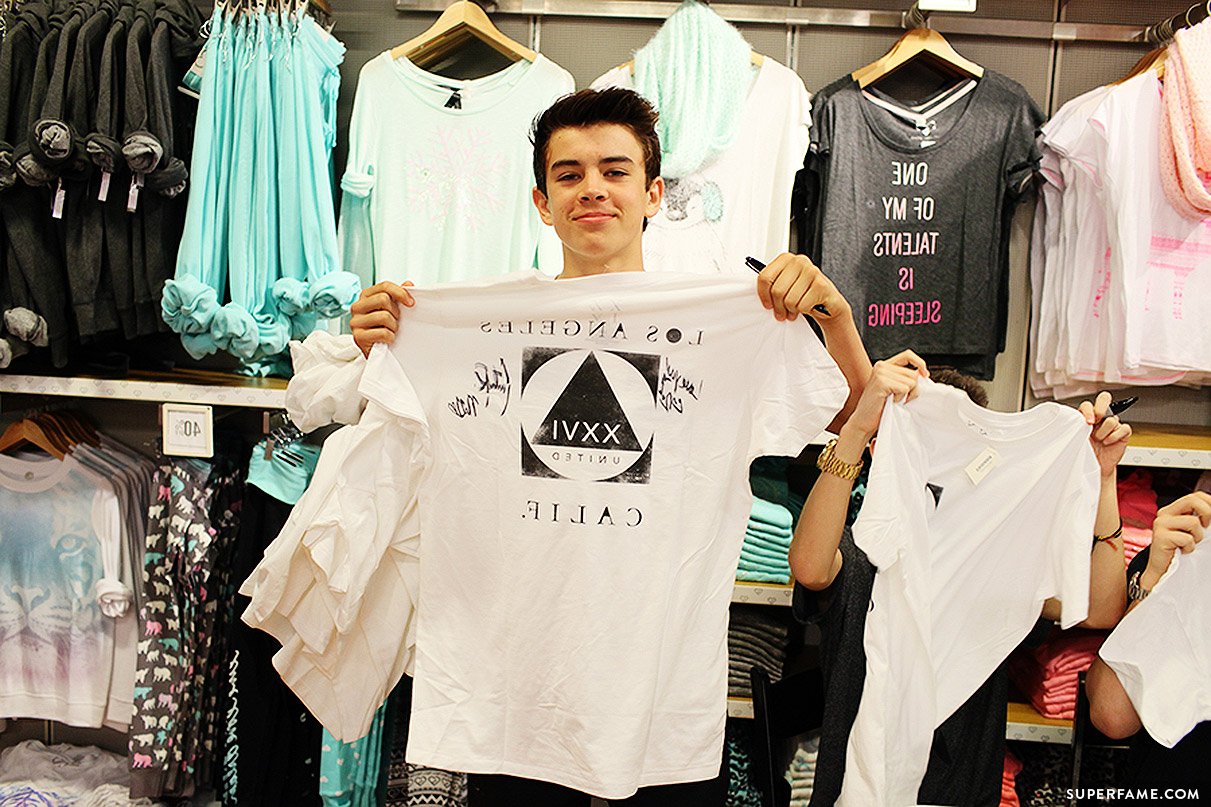 The 26MGMT Vine stars signed t-shirts and photos of themselves for hours, and even took the time to snap a selfie with what appears to be a red Teletubby (although we believe it is an imposter).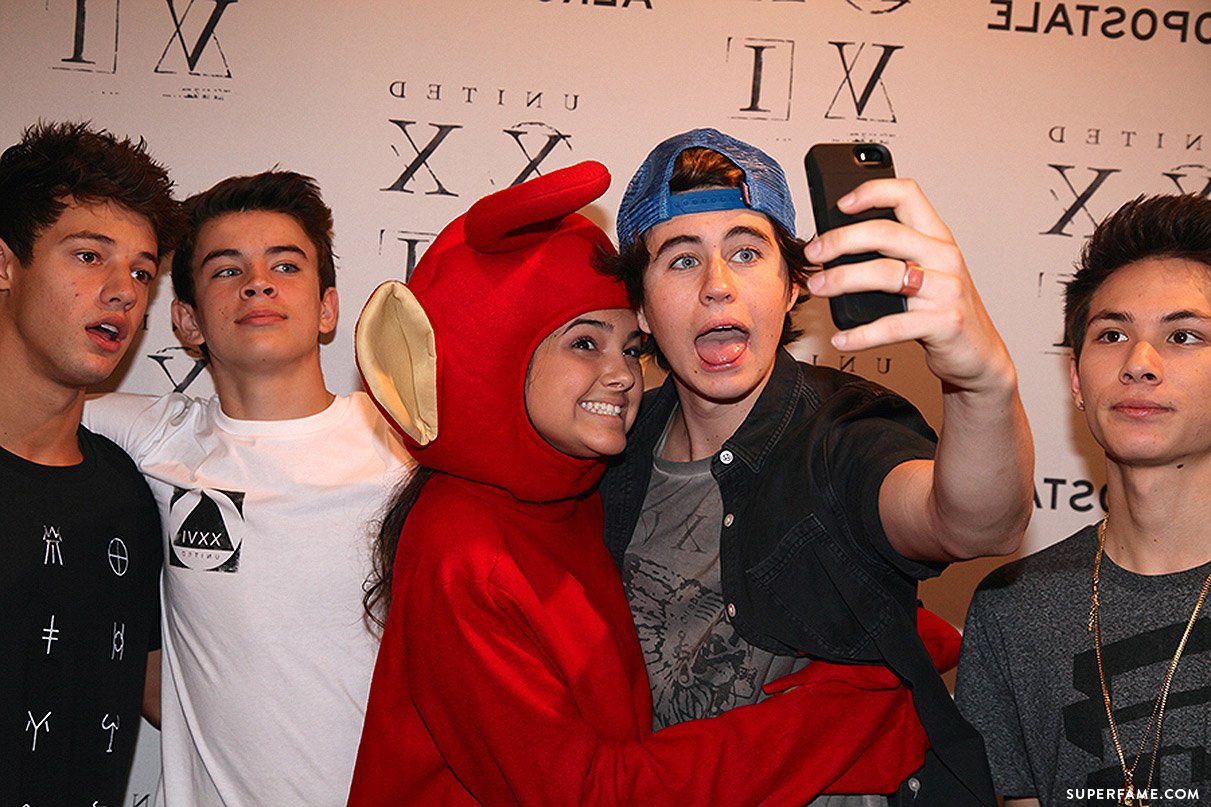 Their generosity didn't stop there, as they climbed on tables and threw up gang-like peace signs, which were reciprocated by the deafening crowd of teenage girls.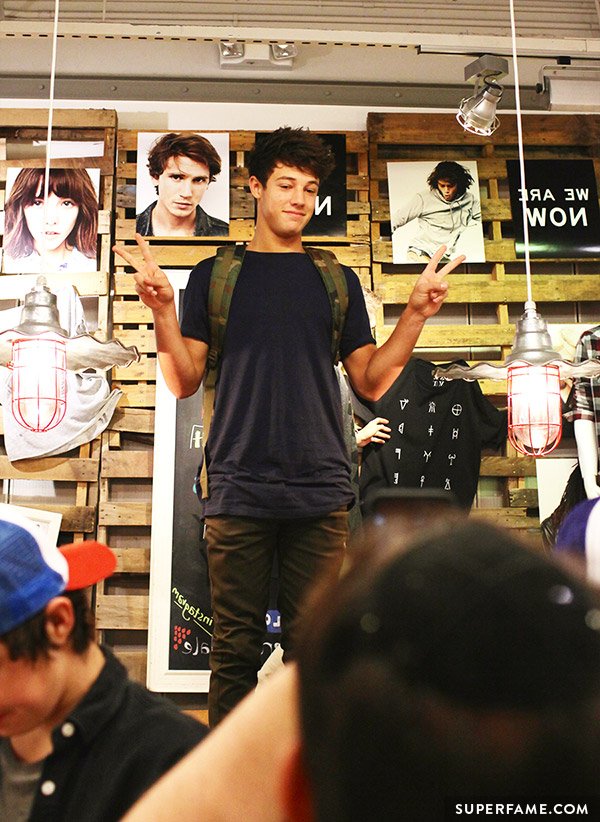 Another lucky fan got the chance to be carried by Hayes and Cameron, an experience she'll likely never be able to top for the rest of her life.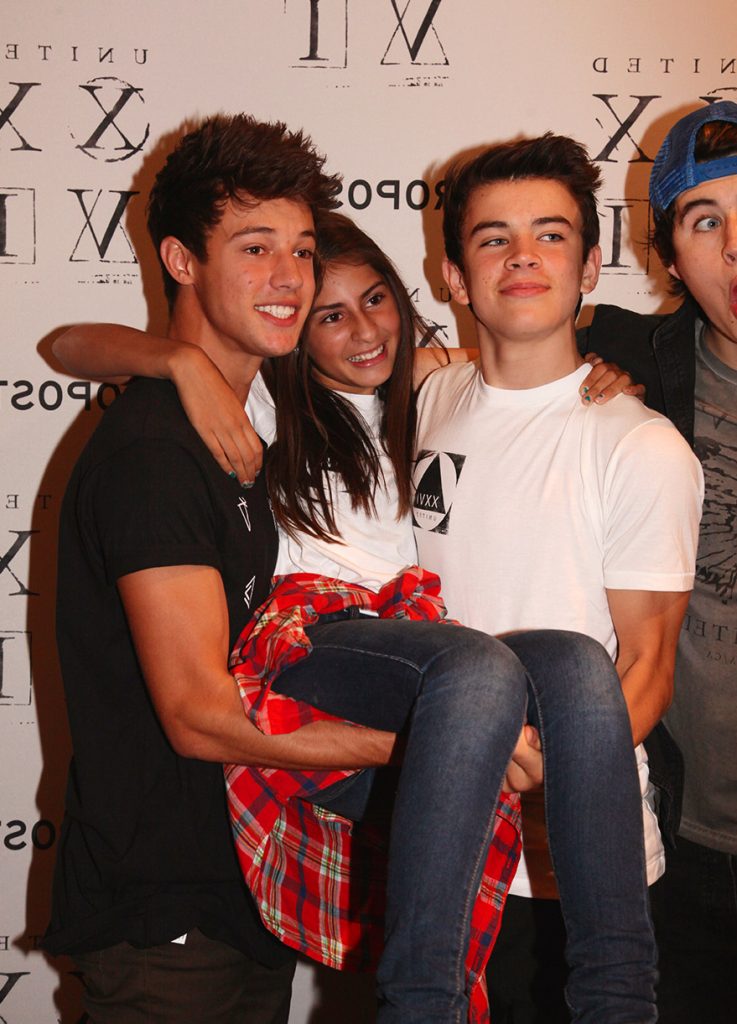 Cameron also tried on a camouflage backpack, while Nash and brother Hayes entertained the crowd with death-defying leaps as they hogged the cameras.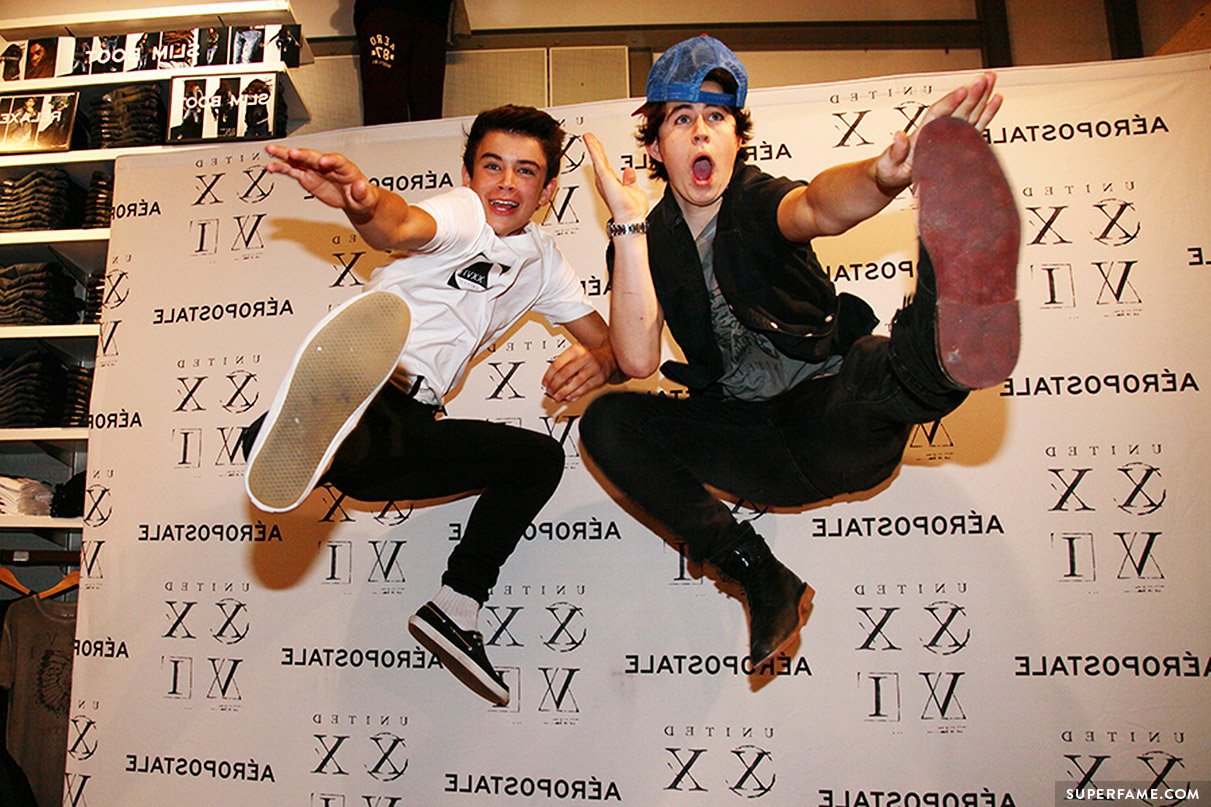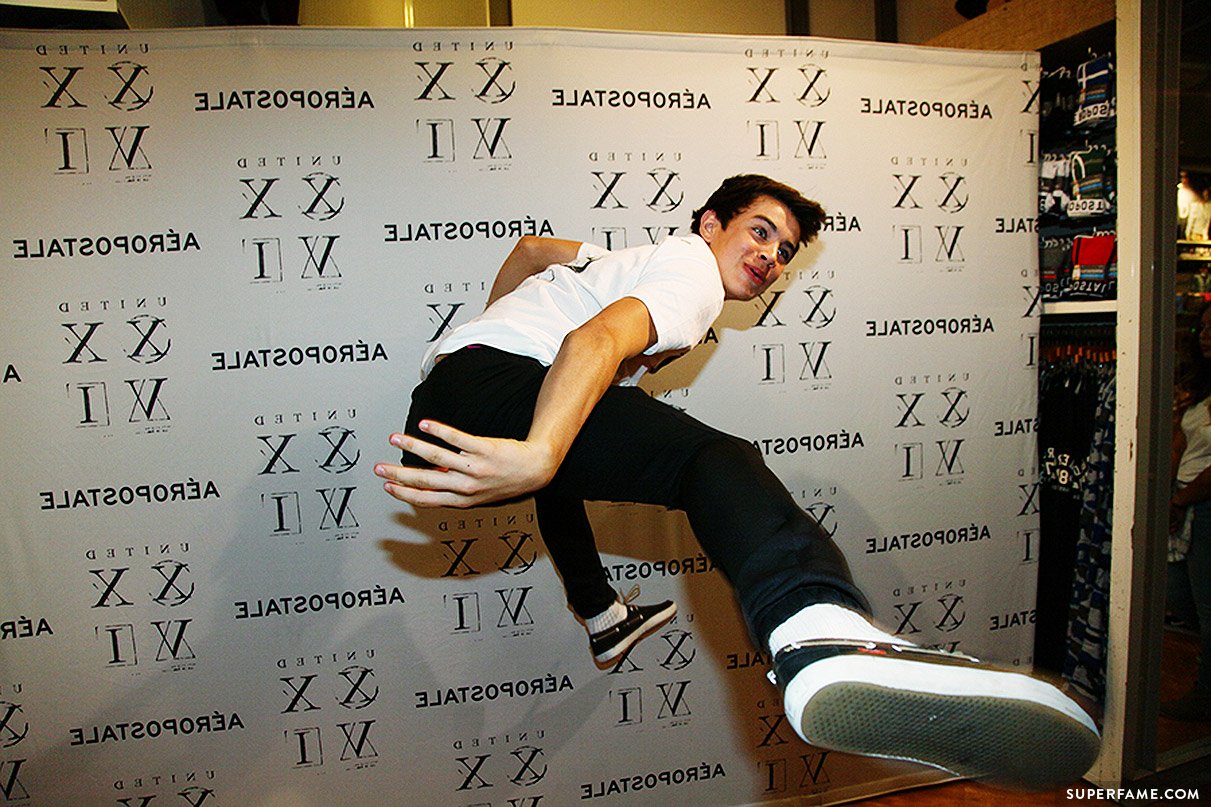 The boys even modeled their own designs, with Cameron covering his abs with a black, long-length graphic t-shirt with white hieroglyphic-inspired lettering.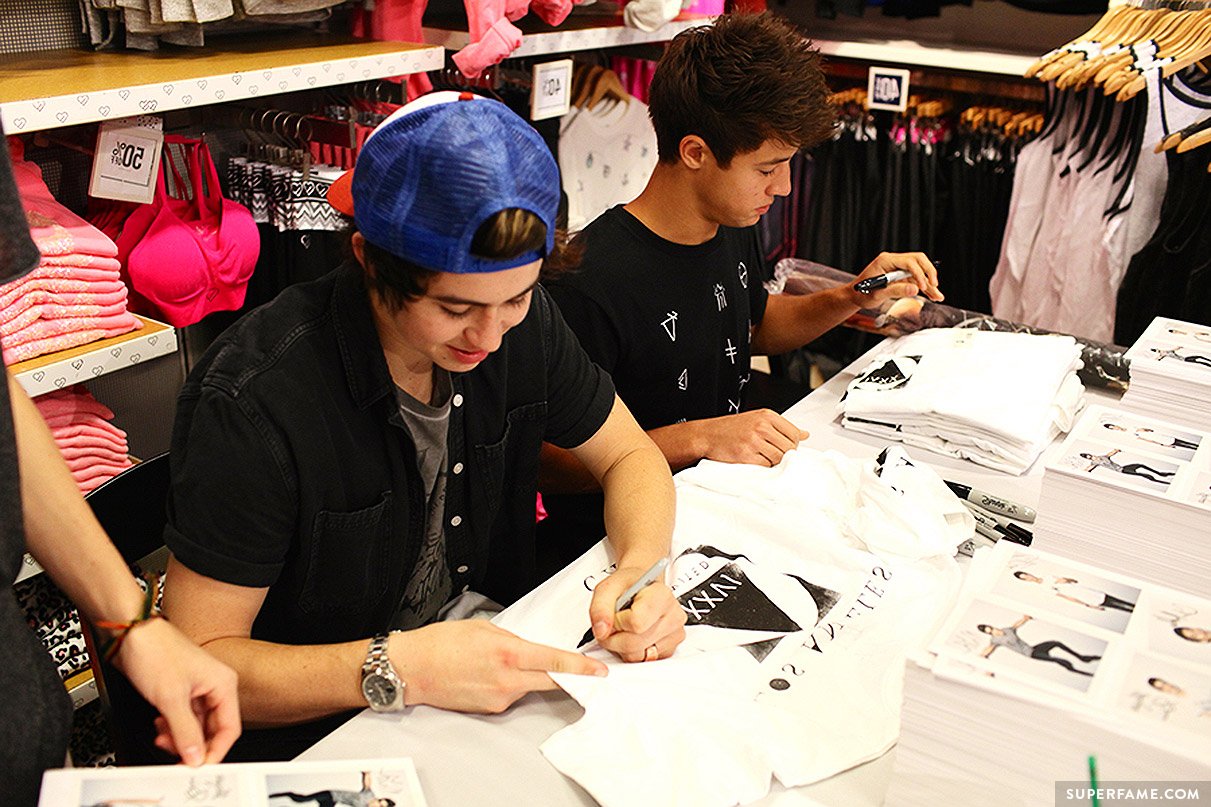 Carter was styling with the half-polyester, half-rayon Japanese graphic tee with Japanese text.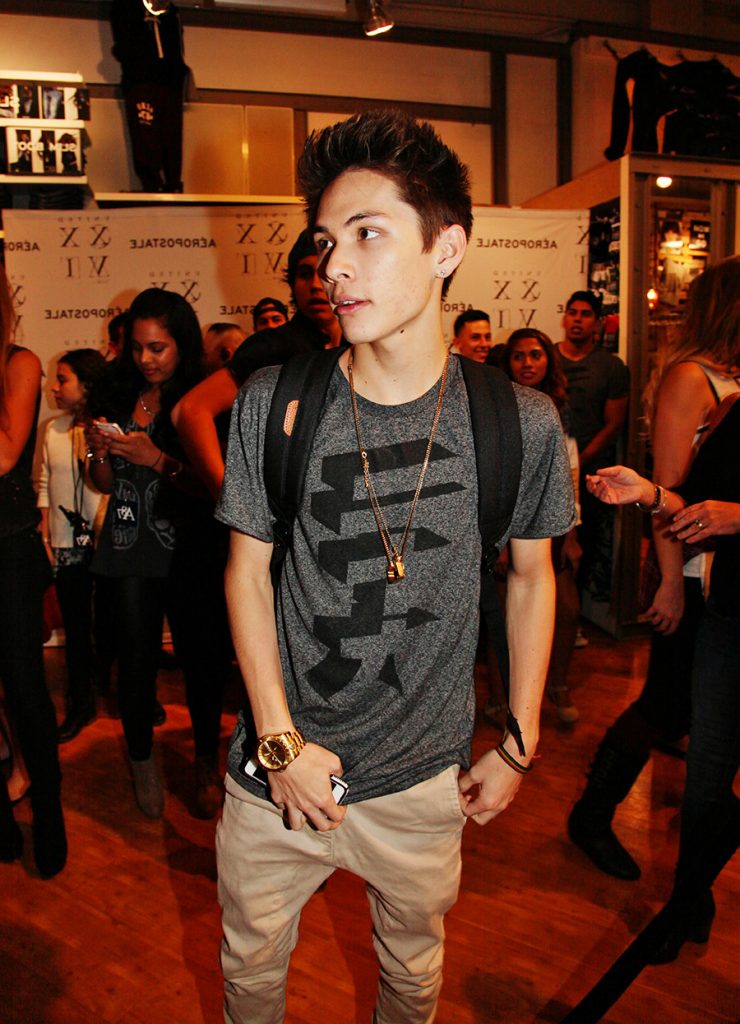 Hayes had on the white Geo Logo longer-length, while Nash was wearing a headdress skull-emblazoned vintage t-shirt. Nobody was wearing the LA Babe or Roman Numeral tee.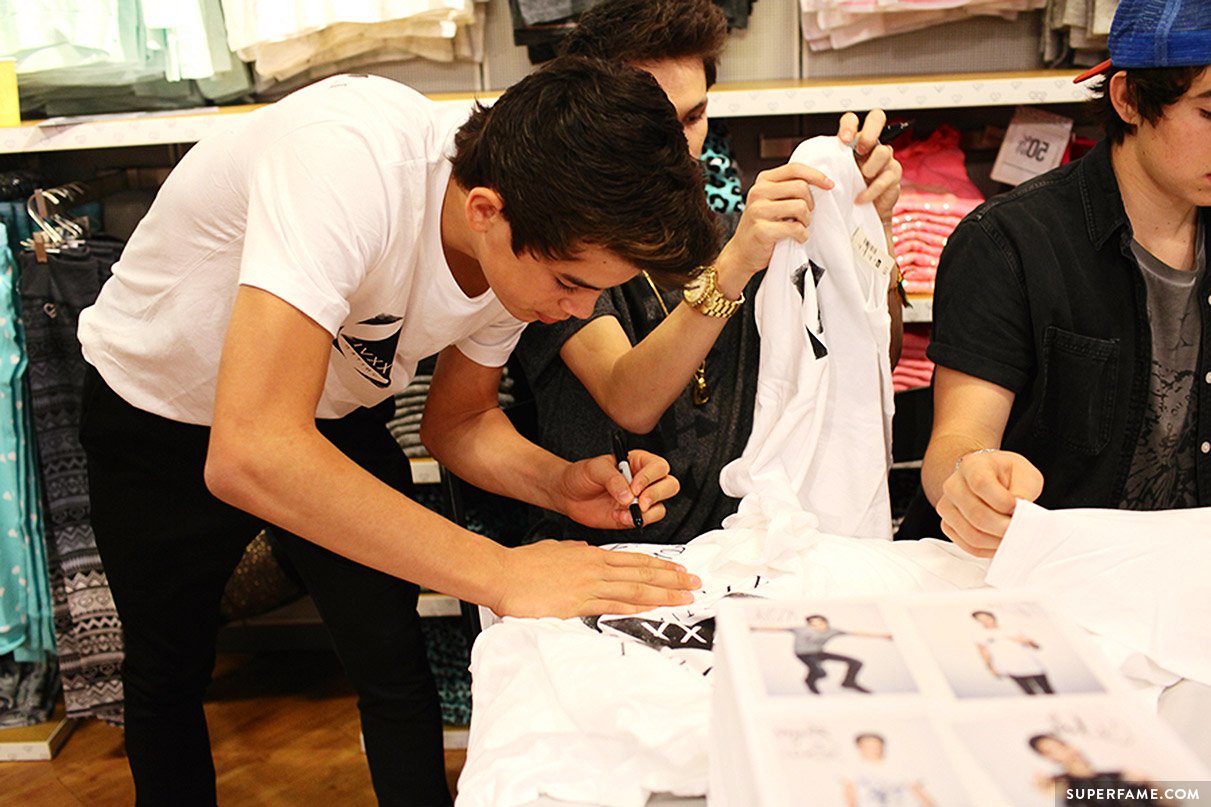 As of writing, everything is still in stock – but probably won't be for much longer!