It's no secret that Trisha Paytas enjoys the company of men, as she is constantly giving bedroom tips on YouTube.
However, this time around, she decided to give fans a live Snapchat show with her new "man-replacement device".
If you want to follow Trisha Paytas on Snapchat, her account username is "trishaonyt".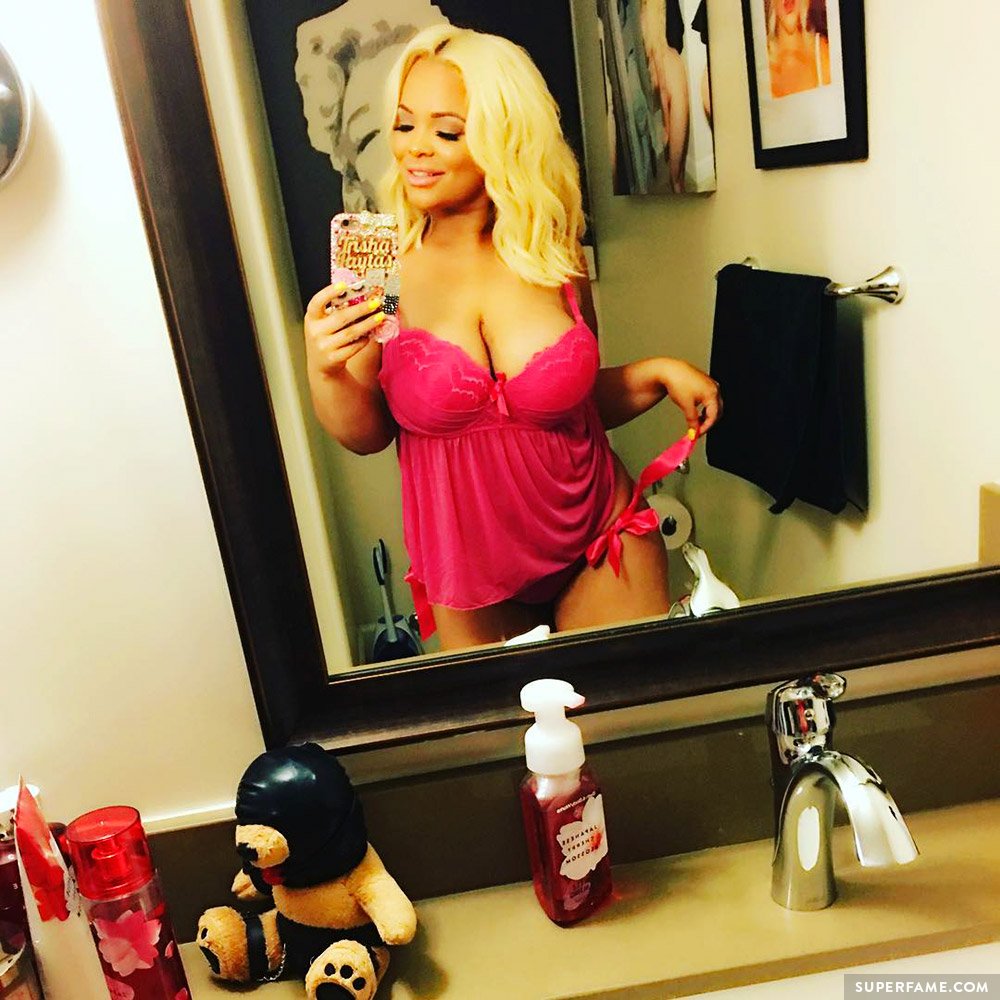 Trisha Paytas' Snapchat Antics Surprise Fans
Trisha Paytas was on Snapchat when she showed off her new pink device (which appeared to be a generic, re-branded Hitachi Magic Wand knockoff).
"Guys, how amazing is this 17-inch?" Trisha exclaimed to fans. "This thing is the MOST intense thing I have ever used!"
"I love it so much," she said. Trisha then revealed to fans that she was going to be demonstrating the device live on Snapchat. "Time… for that LIVE demonstration!"
She lowered the pink monstrosity down towards her nether regions. "You can use it for your body, or you can use it for…" She stopped talking after she was shocked by the device's intensity.
"You literally have no choice but to ***," she said. "If you can not ****** easily ladies, this is going to extract it from you in literally FIVE minutes."
She then appeared to be in bliss over and over again. "There is NO man in the world that can compare to this thing."