Cover boy Troye spoke with Rolling Stone Australia's editor-in-chief Matt Coyte at a Newtown beer-garden, over some chicken schnitzel and chips.
Matt complimented Troye's boyish good looks, and hilariously described his body movements as "birdlike and delicate".
Matt was so worried that Troye was going to be carded, that he almost made sure that Troye had an ID on him.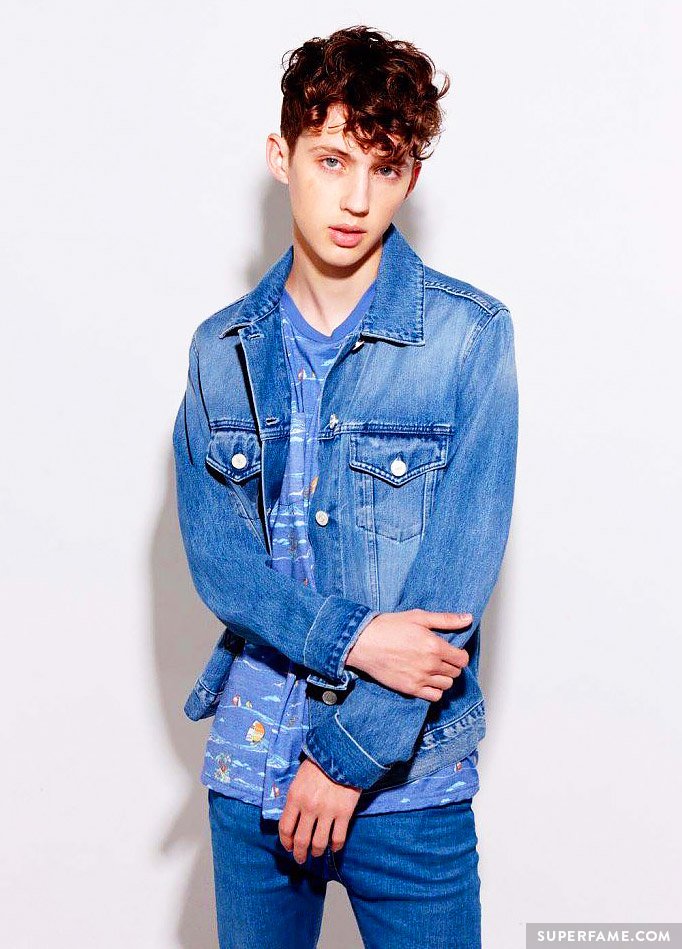 Troye was also photographed by Max Doyle for the publication.
Troye spilled about what Taylor Swift's Grammy party was REALLY like. "No one was drinking. No one was dancing. No coke, no strippers!"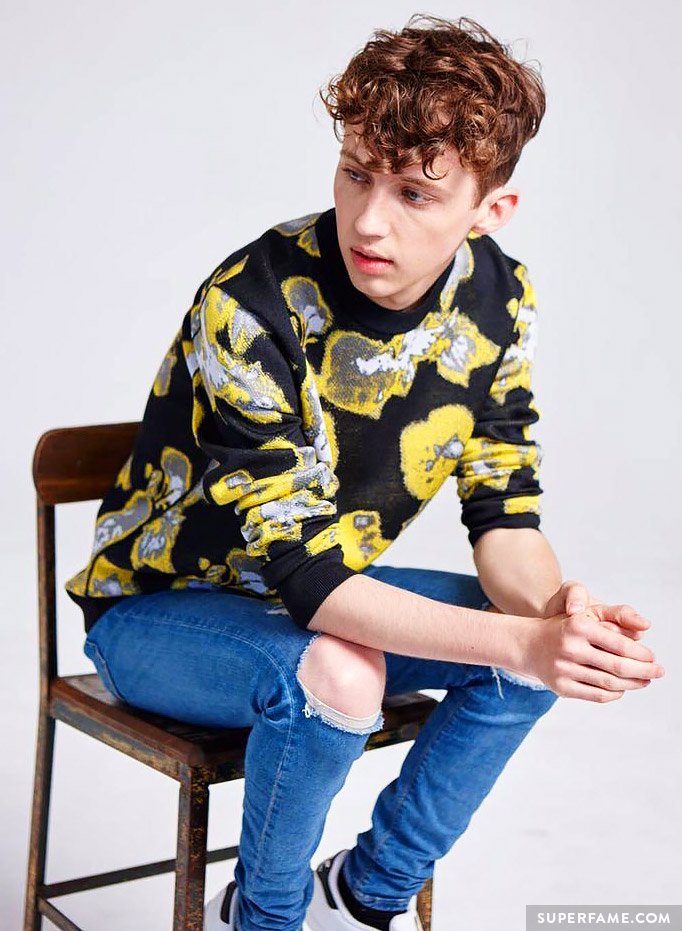 Troye described his musical direction. "I like understated choruses… I don't like to hit people over the head with soaring pop choruses." He complimented Frank Ocean's Channel Orange, and said that the album still inspires him.
In the interview, Troye revealed that he used the anagram "Vain Oyster" to perform that secret show in LA. He even made fake Vain Oyster merch.
Troye revealed that fans often worry when he doesn't post regularly on YouTube. "They're like, oh no! Troye's sick!"
To combat this, he often pre-records videos to keep them from worrying.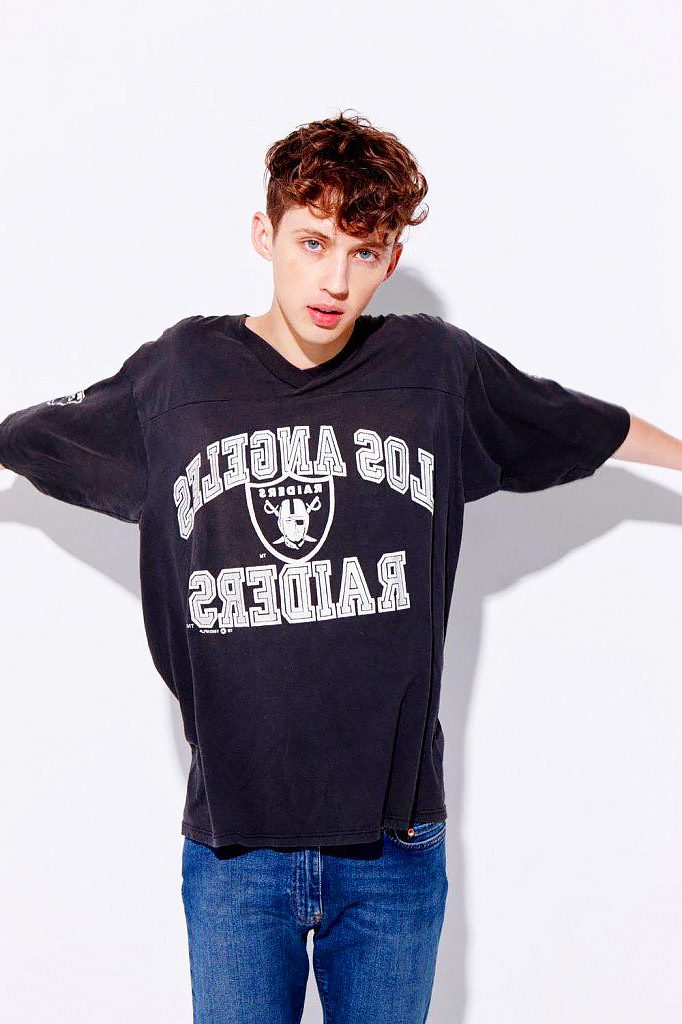 Troye said that he is still intimidated by boys his own age, which started during his school days. "I never played sport at all… I never made those bonds that the other boys had when playing footy."
He said he chilled with the girls and his "more feminine" guy friends. "I never made that connection… I only really had around four friends I'm close with."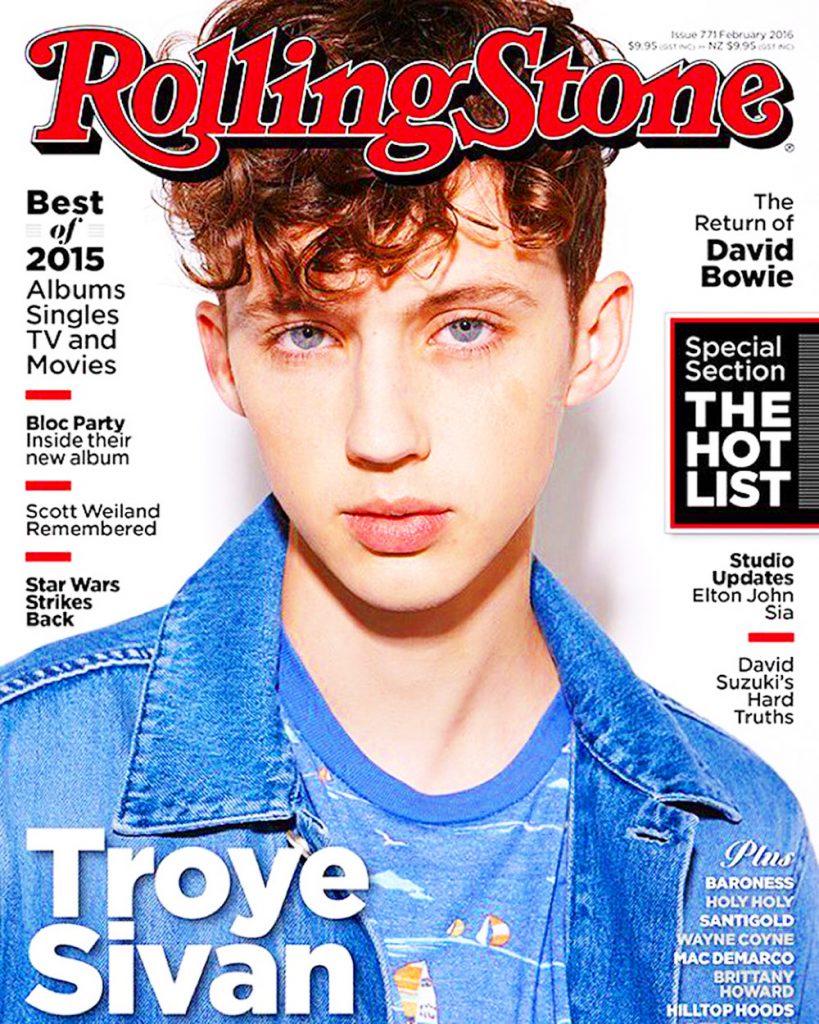 Troye said that one of the people that picked on him at school recently apologized to him. "The main person who gave me s*** in high school… It was a long message! People come out of the woodwork."